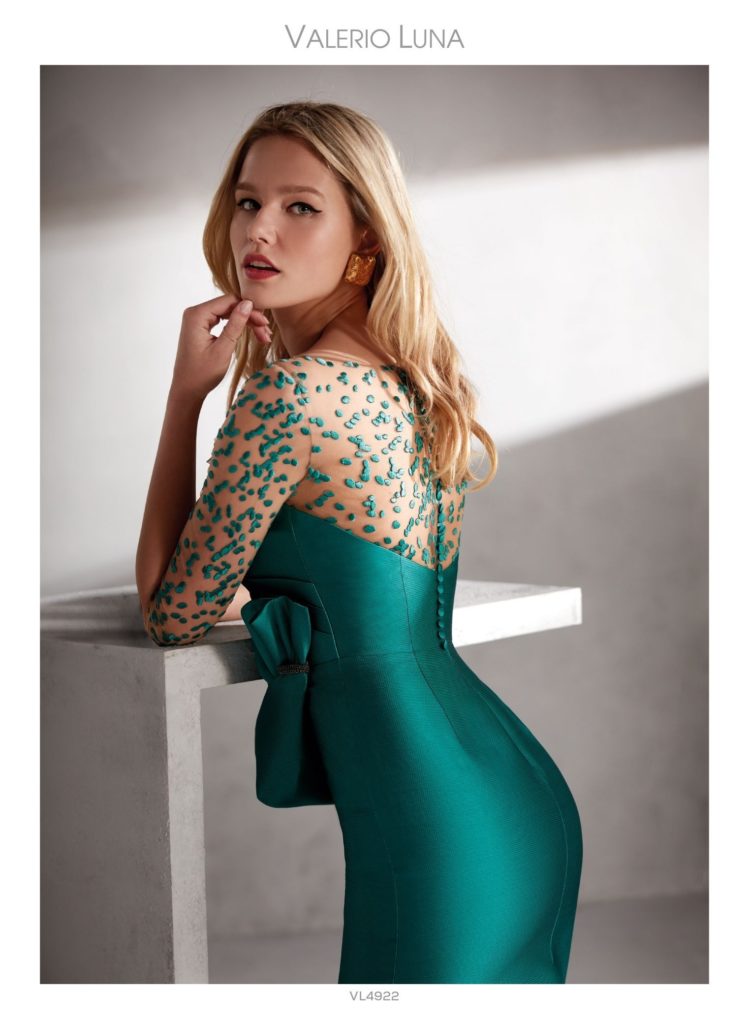 There are many events that are coming next spring, baptisms, communions, weddings … for each one of them it is necessary to find an appropriate attire that fits the occasion. We have to value the role we have in the celebration,wichwill help us to choose well what we are going to wear. There are 3 cocktail dresses that we have taken from the 2019 collection of Valerio Luna to inspire you, different designs, with different lengths and colors so that you can fit them and it is easier for you to decide.
Entering the website of Higar Novias you will find many more dresses, we encourage you to take a look at the entire collection so you will have an idea of what you like most before coming to visit us at C / Portales, 4. Fuente Palmera (Córdoba ).
We wanted to show you the dresses in full, you will see the front and back of each of them.
The first, a handkerchief style dress, with a high quality fabric and fall in blue tones with a striking print on the skirt. Highlights the great peak neckline as much in front as from behind, it also counts on a beautiful tie in the waist in black color that contrasts with the blue one of the dress.
It is a design especially designed for an evening wedding or a cocktail as it is a long dress, given the style and fabric, it is very appropriate for events held in spring or summer. Throw it with black sandals or failing in silver, choose a clutch in these colors in a smooth tone and will be the ideal outfit. What do you think of this first proposal?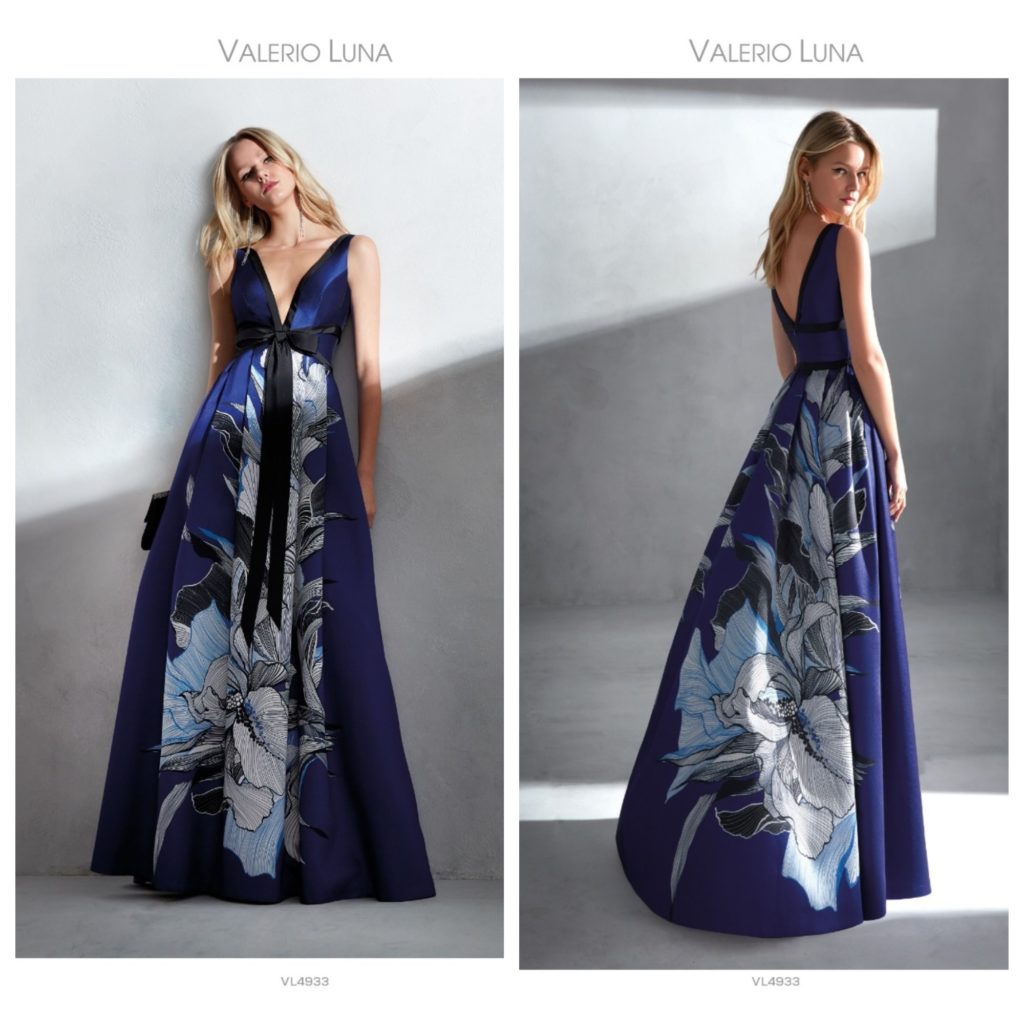 Bougainvillea is a color that fascinates us for being so flattering, no matter how your complexion or hair, this color will stay great. If your daughter makes communion this year, you are invited to a wedding in the morning or in the afternoon, this alternative will go great. The body with a heart neckline has a lace fabric in silver tone, which makes the body stand out together with the frill that comes out of the waist. It is a sophisticated short design so that the complements have to be in the background. In this case we also opt for sandals in silver and a clutch in the color of the dress or the same as the footwear. Do you like this option more?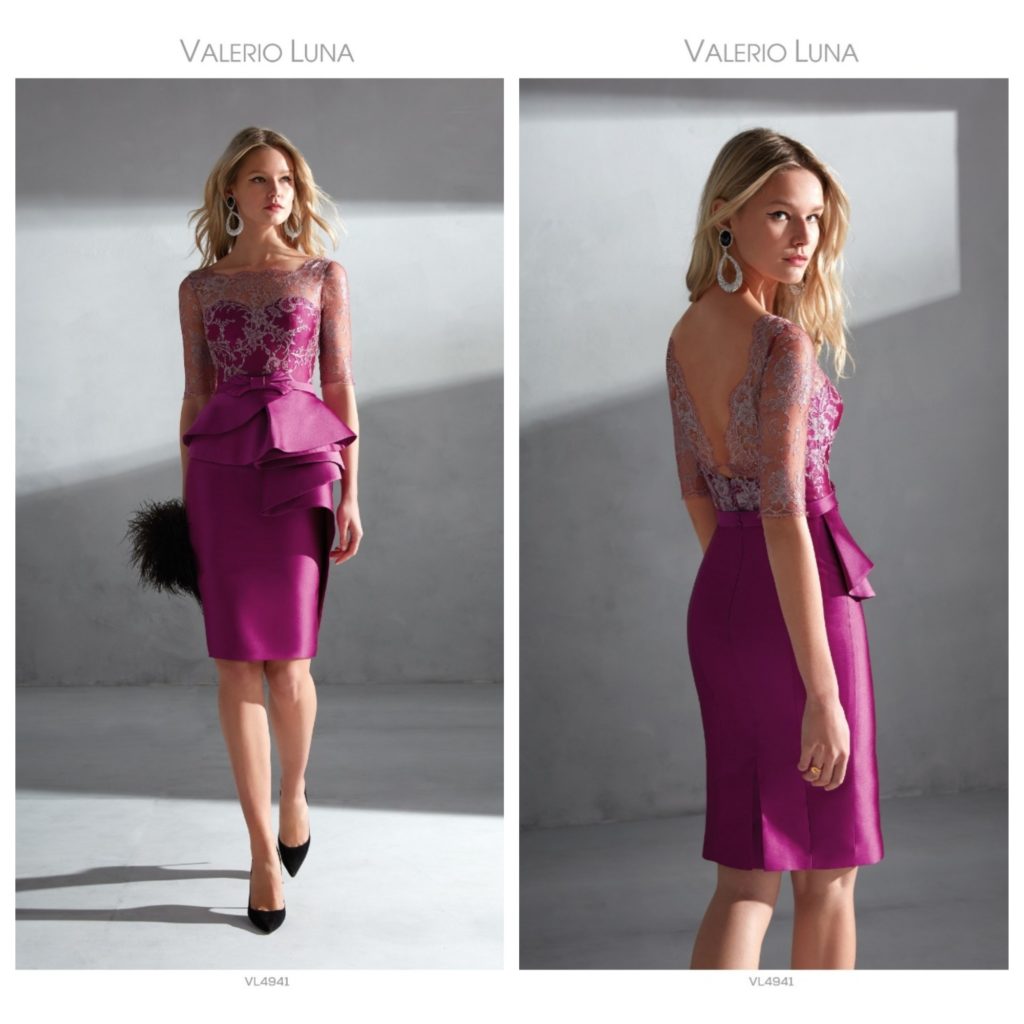 We advance a brushstroke of the third design in the photo cover, in dark green with a striking body with transparent fabric. A very elegant dress that we can wear at a evening and diurnal wedding, we suggest you combine it with some accessories in the same green, resulting in a monochrome look that we like so much.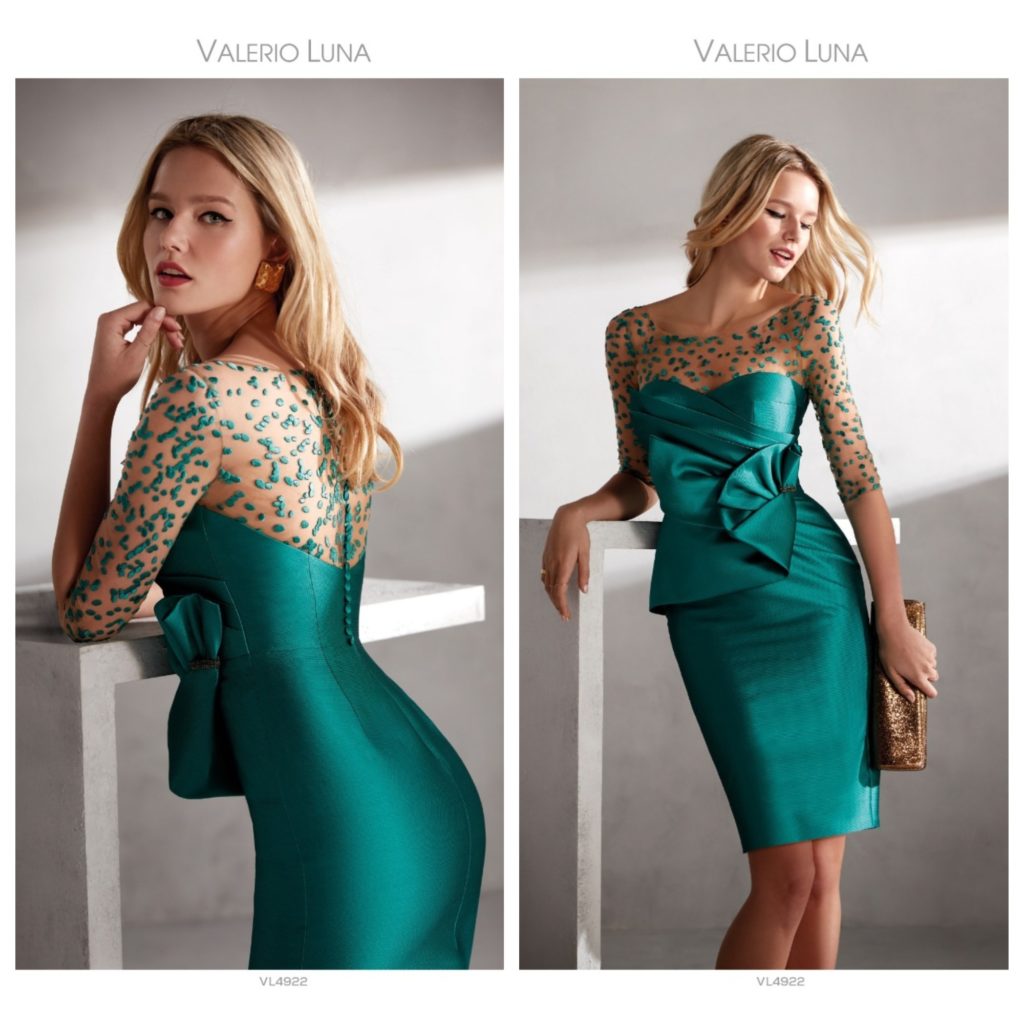 You can leave a comment below indicating which dress you liked the most.