If you get married this 2019 and still do not have your wedding dress, what are you waiting to look for? Find the brands that you like and can fit in, ask your friends, ask for opinions and listen to the experiences of other girls, in this way you will segment the bridal market a lot and it will be easier for you to choose it.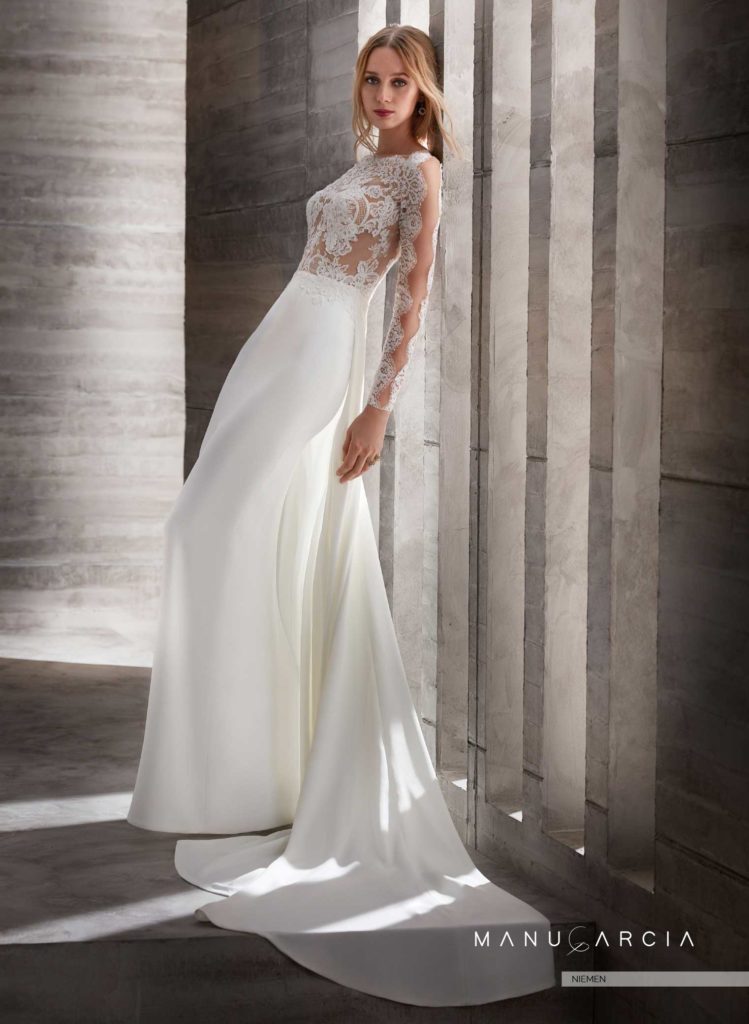 An ideal wedding dress, the perfect for you, it does not have to be the one that costs a fortune, you do not have to conform easily either, the dress has to charm you, it has to fall in love when you wear it and you should not doubt in any of its stitches. Higar Novias offers all this, our designers in each collection create very varied dresses, following the trends, with high quality fabrics, mixing details, using applications, transparencies … resulting in real jewels. And if there was something in that dress that you have tried, just a small detail that does not fill you, does not favor you, for us it is not a problem, we put the solution right away by modifying what you request. In our factory located in C / Portales, 4. Fuente Palmera (Córdoba), where the store is located, we have at our customers' disposal a great team capable of fulfilling all your wishes.
The trends in wedding dresses vary but there are certain necklines and styles that are always a hit. If for example you like the simple, minimalism gives a lot of game, are dresses that favor and offer the possibility that the accessories and the bride itself look above all, the designers are also betting to put a touch of soft color to his designs, works of art with very sophisticated fabrics and brushstrokes that make the difference are always welcome for a wedding dress, other very fashionable options with very ornate bodies and simple skirts are the protagonists of the catwalks.
Some examples you can see in the photos that we show below, these dresses belong to the designer Manu García, 2019 collection.
Come and try them by taking an appointment previously on the phone +34 957.638688 ..
We hope that you like it.