We are 15 days from the end of 2018 and it is inevitable to start or, in many cases, to continue organizing next year. Many of the events that take place in the first semester, have already been communicated and we have to know if they are likely to be included in our diary.
Usually there is a break of a few months to celebrate a wedding, Christmas brings too many parties and celebrations to include an event of this caliber and are already postponed for spring, a beautiful time in which the temperature is usually very pleasant, days are longer and you want to celebrate with family and friends in the open air, enjoy the good weather and share the happiness of a wedding with your loved ones.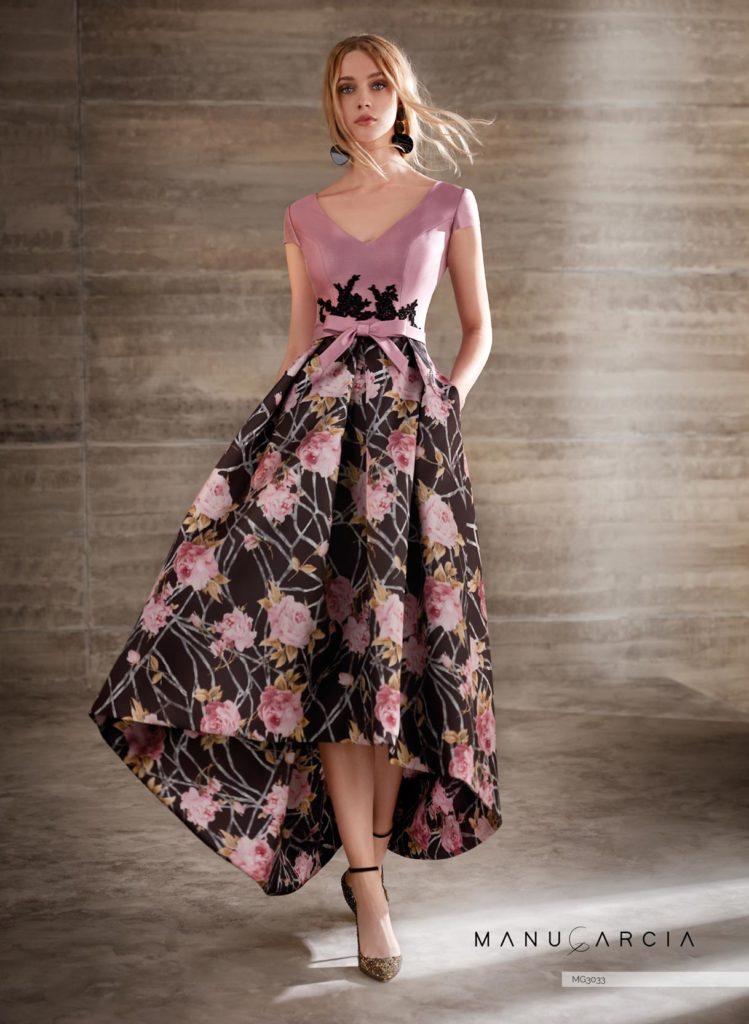 This season provokes wear pastel colors, happy or lighter, we get rid of layers, return the morning weddings, much more demanded than the evening weddings, especially for being more lucid and theoretically longer. Even if you see it still far away, the months pass by so quickly that you have to choose a dress for the wedding to which we are invited. The purchase of a cocktail dress is not done lightly, we have to decide what we want to proceed to look for it, there are many offers that the market offers us, many brands to go to, it seems but it is not a simple task unless we are faithful to a specific firm.
We selected from the 2019 collection of Manu García 5 cocktail looks that fit perfectly with the description given above. They are very special dresses, look especially at the skirt of most of them. If you want to see the rest of the collection, go to the Higar Novias website.
Come and try them out at C / Portales, 4. Fuente Palmera (Córdoba)
We hope you like them a lot.