We are already looking forward to enjoying Christmas, they are very familiar dates, typical of reunions, to enjoy with friends and loved ones, to go out to the street to immerse ourselves in the atmosphere and the Christmas lighting and savor the typical sweets … season of the year in which multiple lunches and dinners are organized in which the choice of elegant attire is necessary, turn to select more special garments, with a touch of brightness if it fits, that we feel good. It is also essential to take care of makeup and hairstyle, they are dates to show off and get the best out of us.
To accompany these upcoming Christmas dates we have selected from the 2019 collection of Manu García cocktail dresses in red, we dyed the blog today in this tone to wish you a good holiday weekend of the Constitution.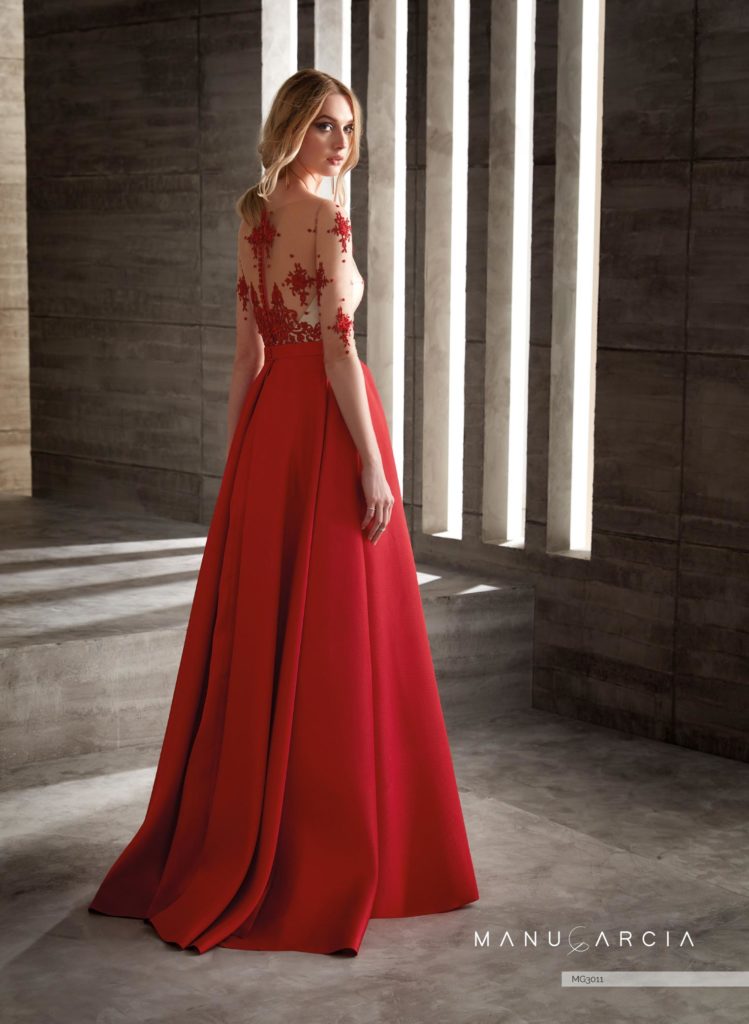 You already know that all these designs and many more can be seen on the Higar Novias website by click here. It is a way to have a previous idea of our collections and select the ones you like the most.
If you want to try some of the dresses, come and visit us, we are in C / Portales, 4. Fuente Palmera (Córdoba). We have to offer you wedding dresses, cocktail and godmother designed and manufactured by us in the factory that we have in this location.
We hope you like them a lot.