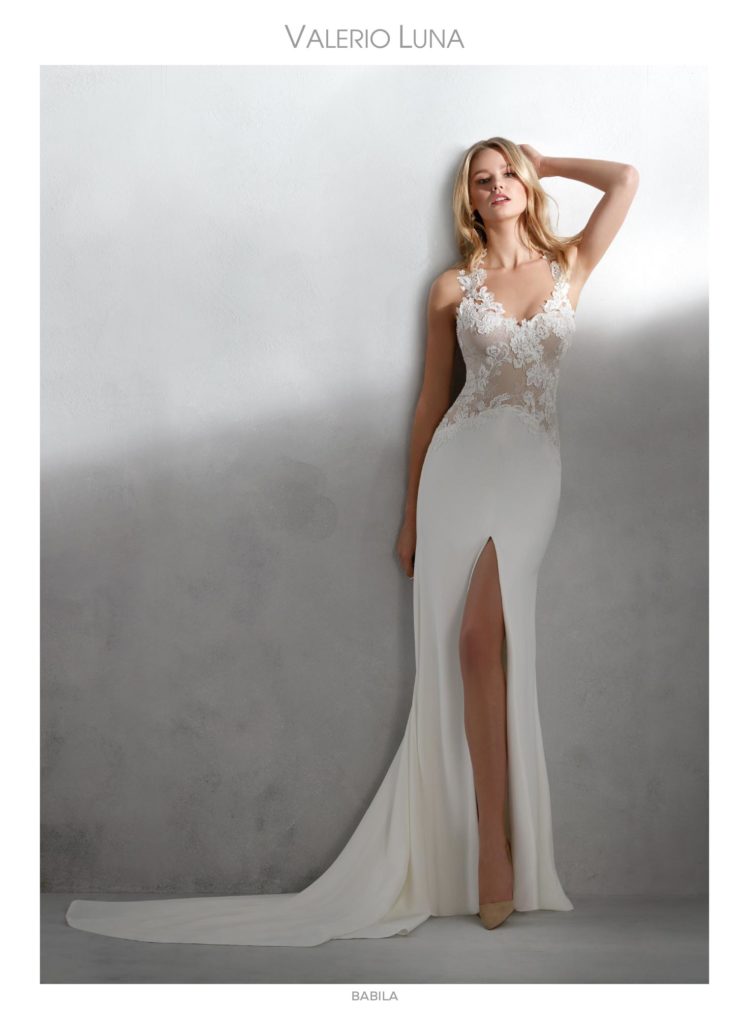 It is easy to find pretty brides, and it is that each one of them wears her best smile, the happiness that runs through her veins is transmitted, the illusion makes you feel emotion since we share with them a bit of their prosperity on their wedding day.
We are looking forward to attending a wedding and seeing the bride arrive, we look at the whole, because everything adds up, everything counts …
There are so spectacular dresses that make her shine with her own light, without making any effort, the attitude of this is the complement she needs to put the icing on the cake and this is precisely what we are going to talk about today.

A bride must fulfill certain very important keys so that everything flows, so that the set is perfect and between them we have to be realistic and coherent with ourselves, it is useless to mask since this is perceived and we could spoil it.
It is necessary to know our body perfectly and here we can not be optimistic, not everything has to sit well, and not for that reason our dress will be more unfortunate. There are multiple options that will get the most out of us, all of this respecting our tastes, not by wearing a minimalist dress. We will be less beautiful, remember that less is more.
The designs that we show you right away have something that makes them make a difference, the first two proposals add a sexy touch, they are dresses that adapt to the figure, the body together with the front opening that makes the leg glimpse, they have a lot to say.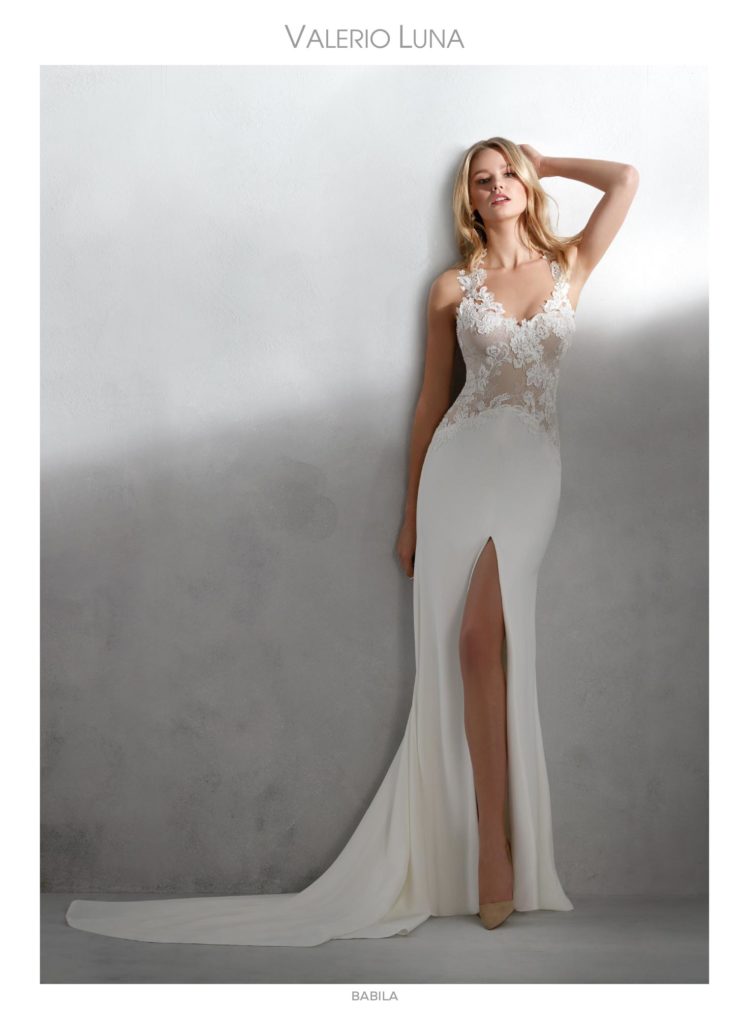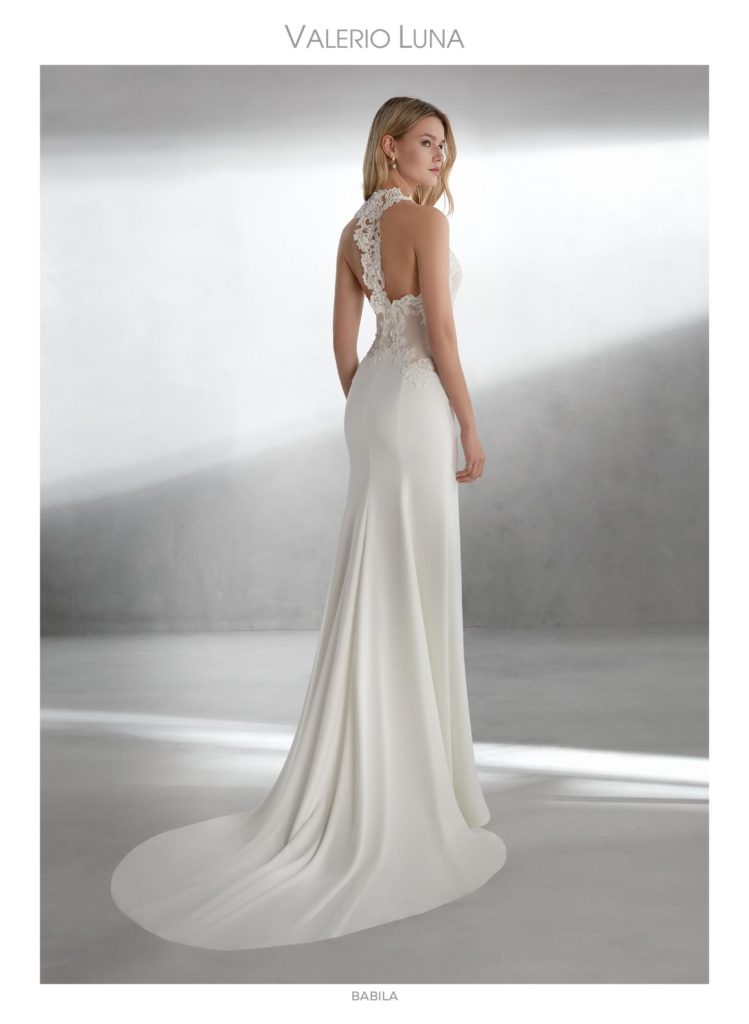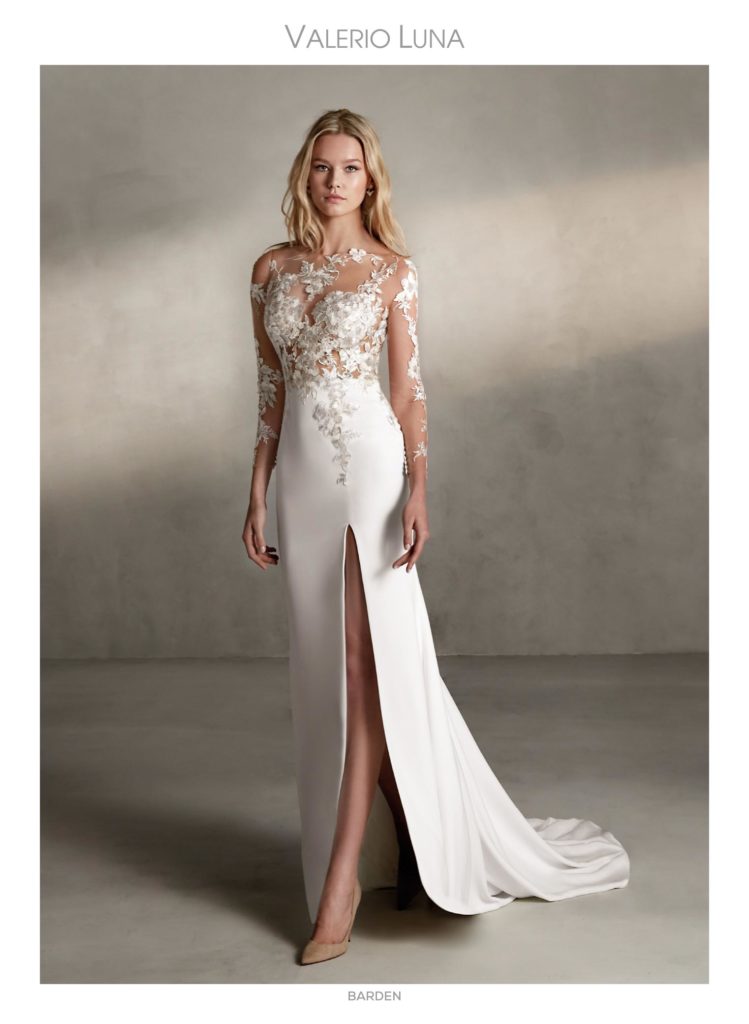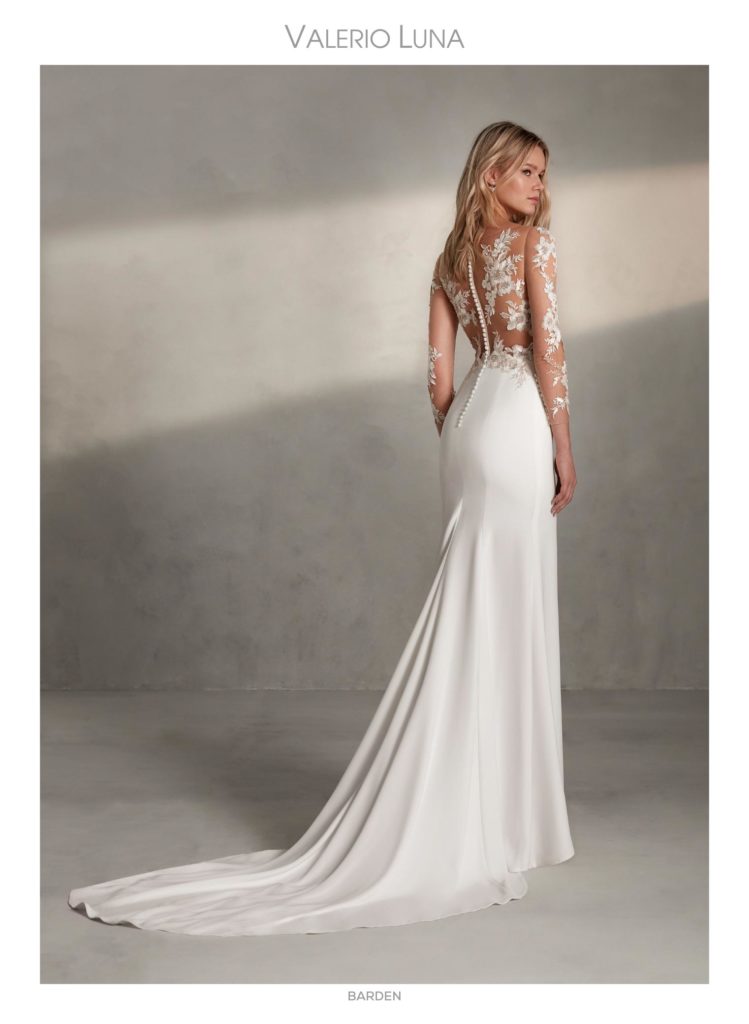 The touch of color is what a priori marks the difference of another of today's proposals, you have another option easier but look at the back so elegant and beautiful.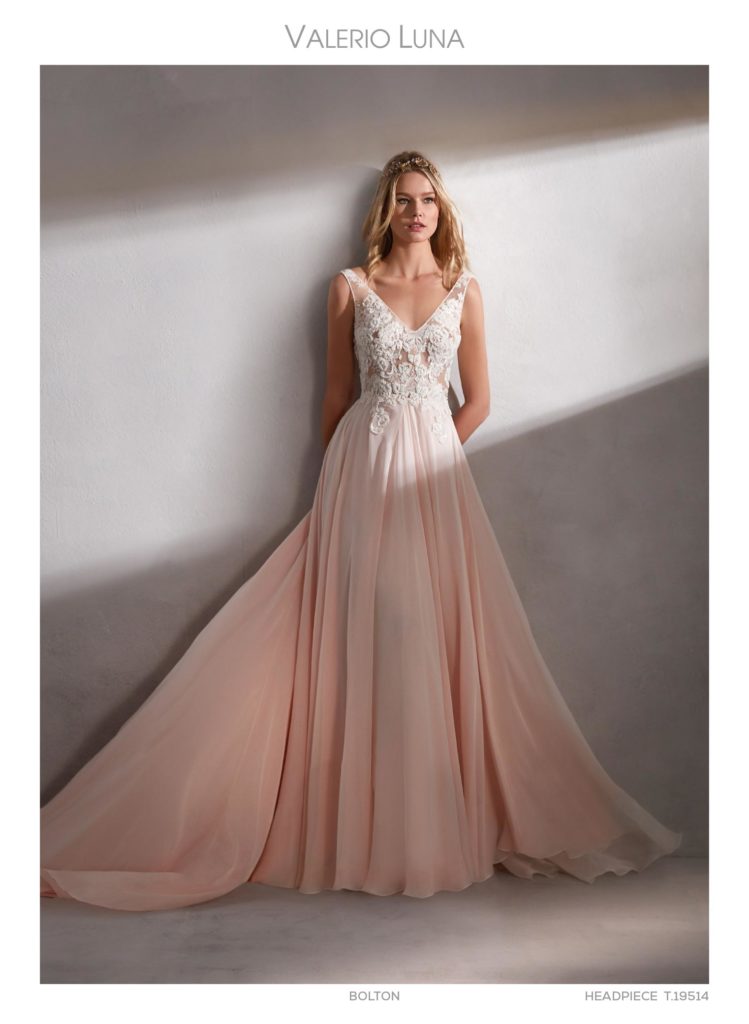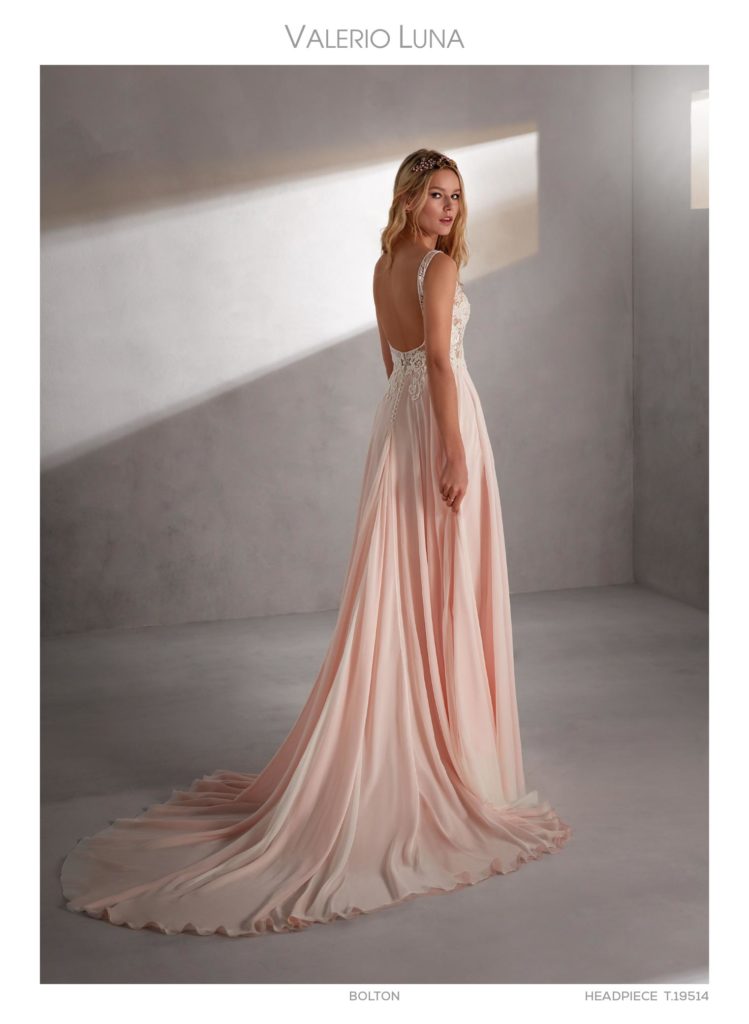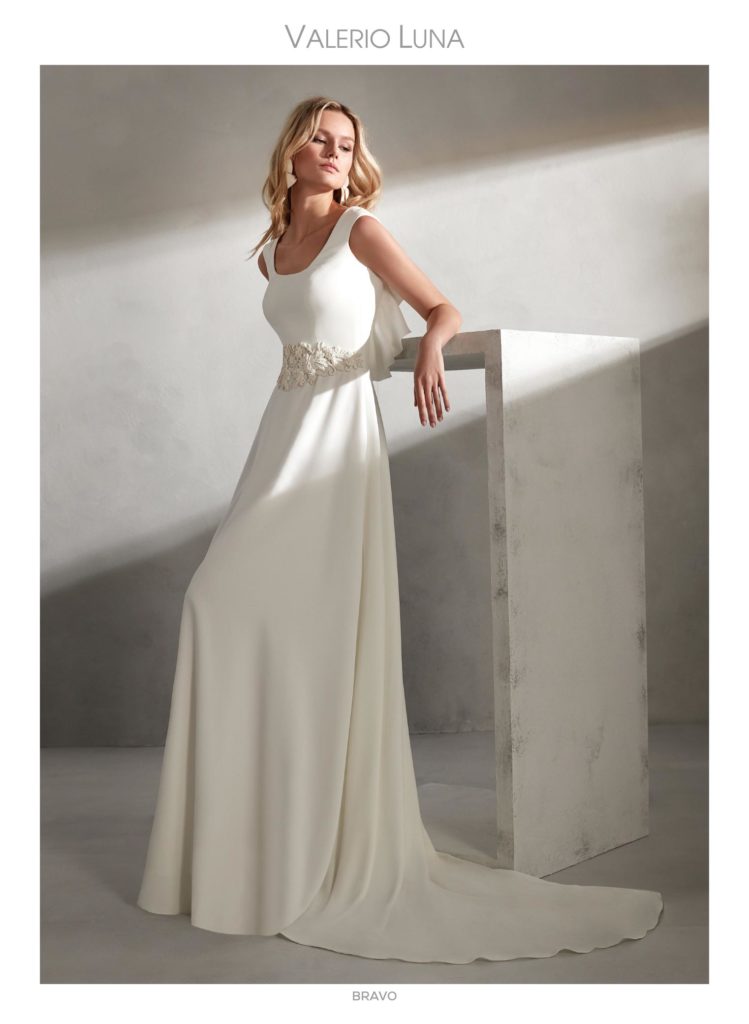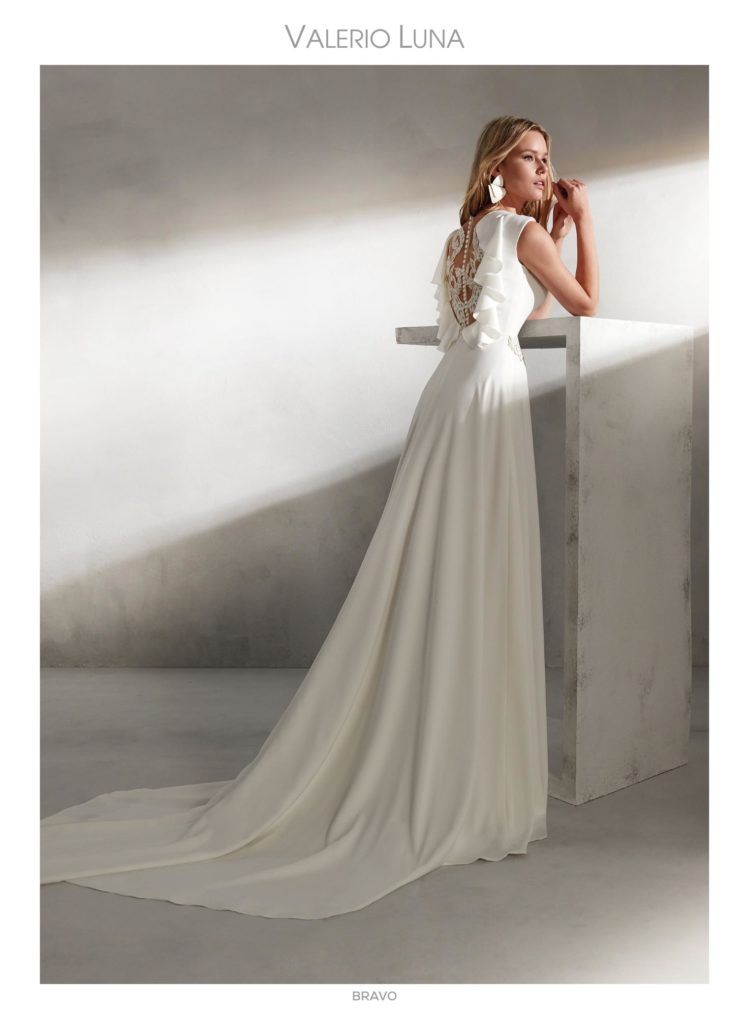 Now you know!, shining with your own light on the day of the wedding is easy, you just have to trust yourself, give everything and find the balance.
The wedding dresses belong to the 2019 collection of Valerio Luna.