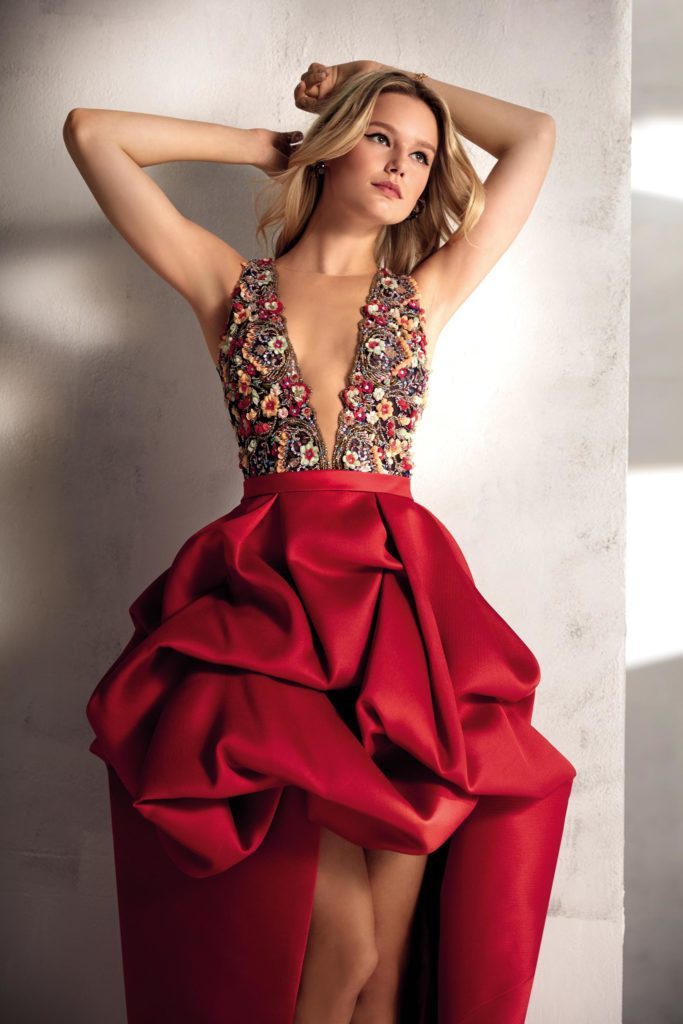 Today we celebrate Christmas, a December 25 more that makes us think about everything we experienced this year 2018, a year that goes and welcomes the next. In a year many things happen and the balance of Higar Novias has been quite positive, as each year born a new collection that has been very popular, we have made many girls happy on their wedding day thanks to they choice us as brand, thus being able to participate in its great day. The faces of happiness in the first test and when they take home her wedding dress fills us with satisfaction because thanks to all of you, to your recommendations, Higar Novias makes sense.
In this post we will take stock of this 2018, making a tour of what has been published, the most interesting, what you may like the most.
These are just some of the wonderful designs that were born in 2018, fantastic creations by Manu García and Valerio Luna that have made many girls shine at their wedding belonging to the 2019 collection.
Like these cocktail dresses.
We have been giving you recommendations for the wedding day, advice, inspiration, ideas to decorate … Click on the topic that interests you and you will have all the information, in this way you will enjoy several tools to make your wedding a success.
Brides can't take this typical mistakes
Mistakes that a guest should not commit
Everything you need to prepare your wedding
The list of essential things for your wedding
This is what we like about weddings
What do you think about wedding traditions?
Ideas to decorate different wedding hall
Ideas for the Candy Bar of your wedding
The style keys to become a guest 10
Mistakes to avoid when choosing the wedding dress
The team of Higar Novias wishes you
MERRY CHRISTMAS!