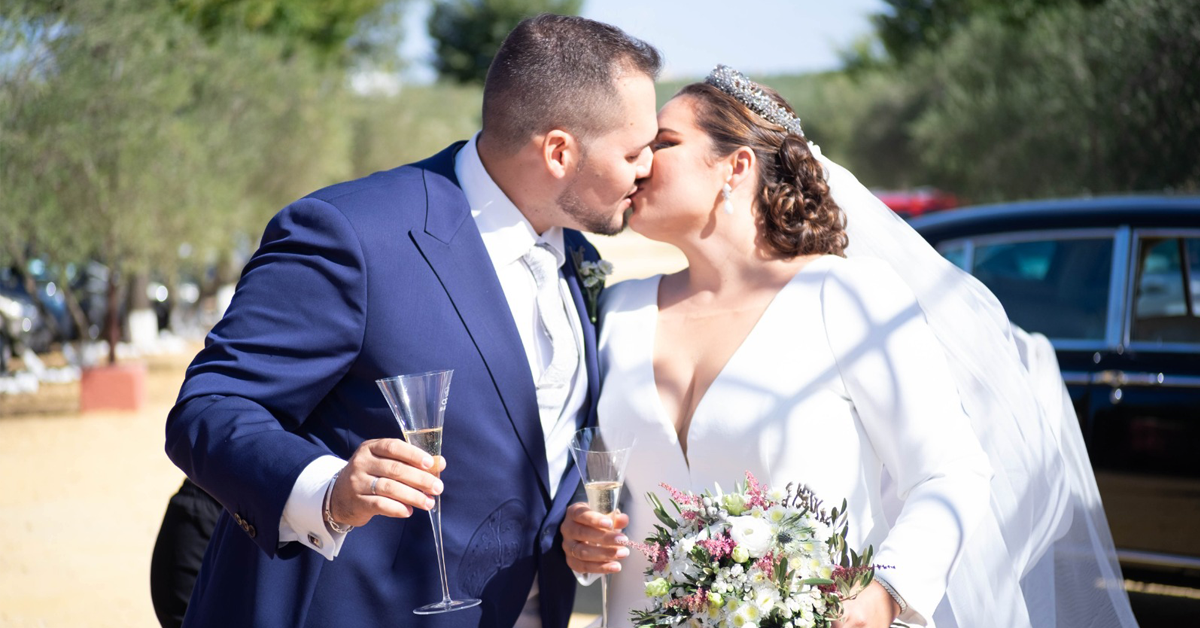 This wedding is born from a love that came without warning and, due to the pandemic, a year later than expected. Setbacks and coincidences that, however, made October 23 a marked day in the calendars of the happy couple, who said "yes, I do" in the church of Santa María de la Asunción, in Carmona.
That of Ana and Fernando has been, without a doubt, a long-awaited wedding, and celebrated with great enthusiasm. The finishing touch to a love story, that was marked from the beginning by "great complicity" and, of course, by the birth of her two little kids, who accompanied the couple at every moment.
Ana remembers in detail, how her incredible wedding unfolded. It took place at the Hacienda Trinidad: "We opened the dance with a song by Marc Anthony and then, during the open bar, we hired a walking robot and a fire-breather, as well as a DJ and an orchestra. It was a spectacular and dream wedding." The best day of our lives", concludes Ana excitedly.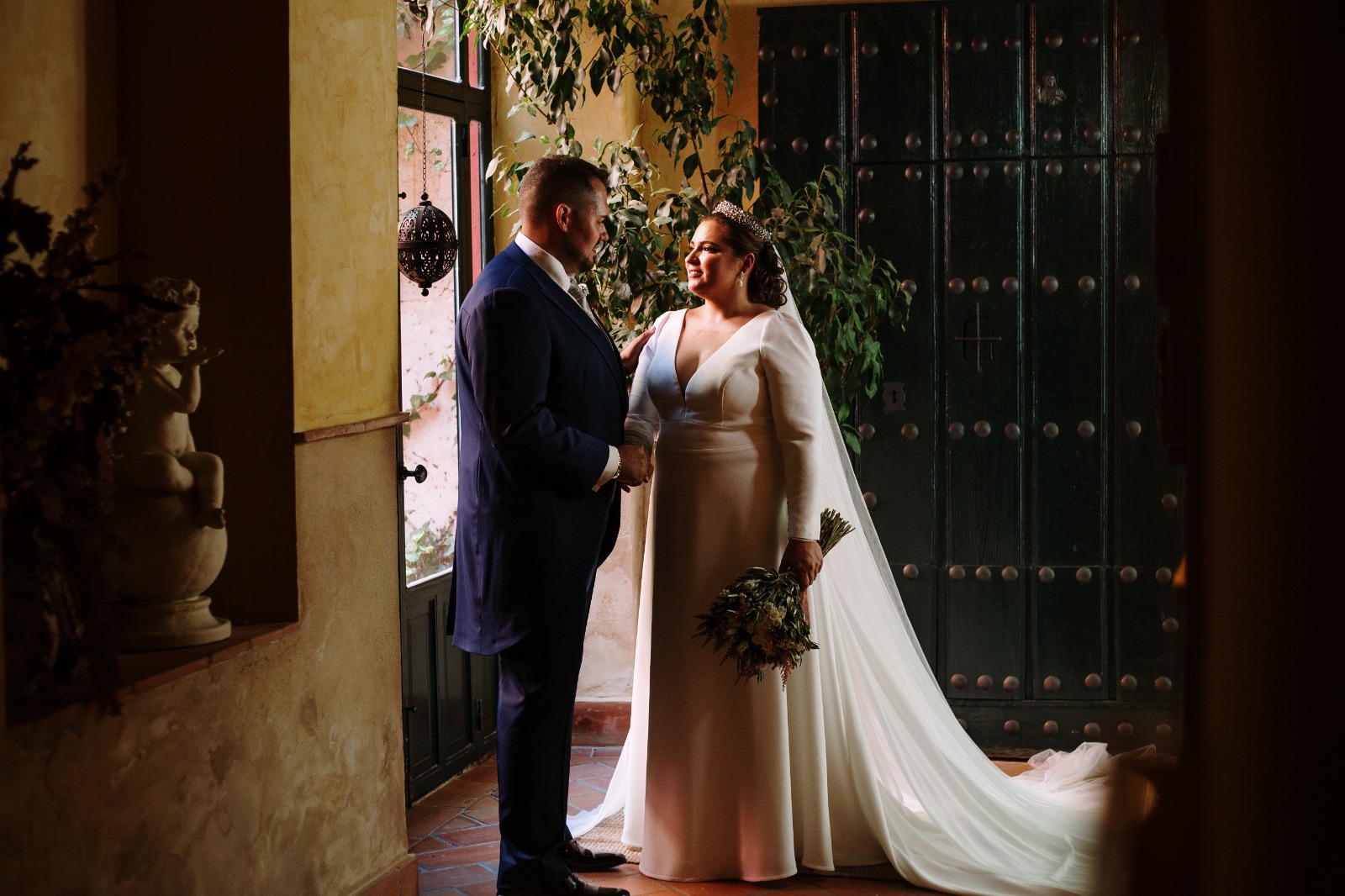 The two looked radiant to fully enjoy this great day, as seen in these beautiful images. The bride trusted us to choose the ideal wedding dress for her, as did the mother and sister of her groom.
And went to our bridal shop in Fuente Palmera, accompanied by her grandmother, who gave her the dress as a present, her mother and her best friend. None could be missing, when making such an important decision. "I couldn't choose anyone better than them," confesses Ana.
The bride came with very clear ideas, and she wanted a very specific style, that she had not found anywhere else, until she discovered our fantastic designs. "I tried on about seven dresses, and at all times I let myself be advised".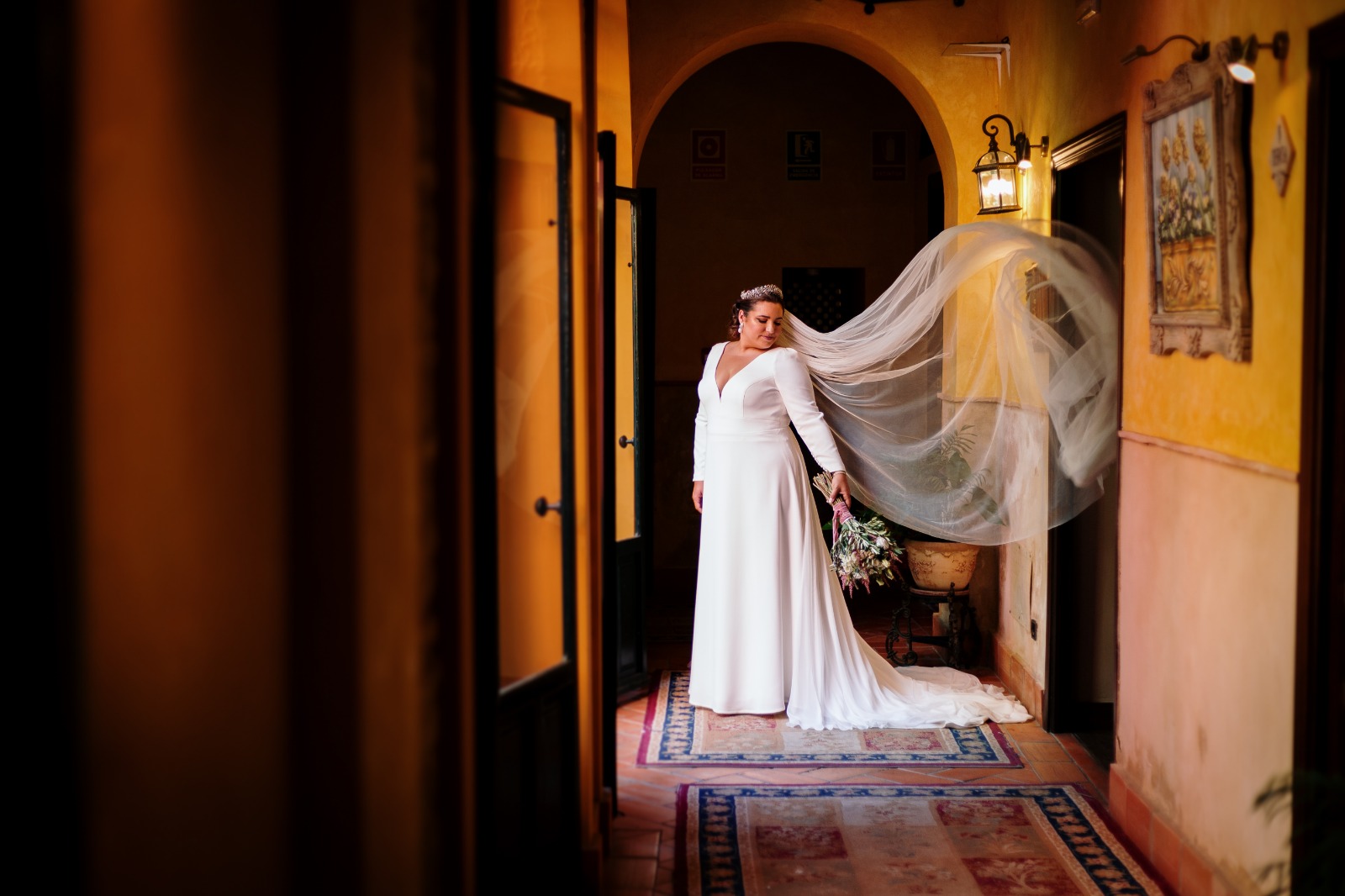 Her big pick was a custom dress, designed from two of our models. The elegant bodice of the dress, traditional in style, but with a renewed touch, made in an exquisite crepe, is inspired by our Cuba Model from the Mimi collection, by Valerio Luna.
To this spectacular wedding dress was added the skirt of the Model Nelly, and some classic sleeves of her own design. The precious tiara, the "V" neckline and the embroidery on the back brilliantly complete this exclusive wedding dress, with which Ana dazzled. "When I tried it on, I was so excited! I felt like I had finally found my dream dress".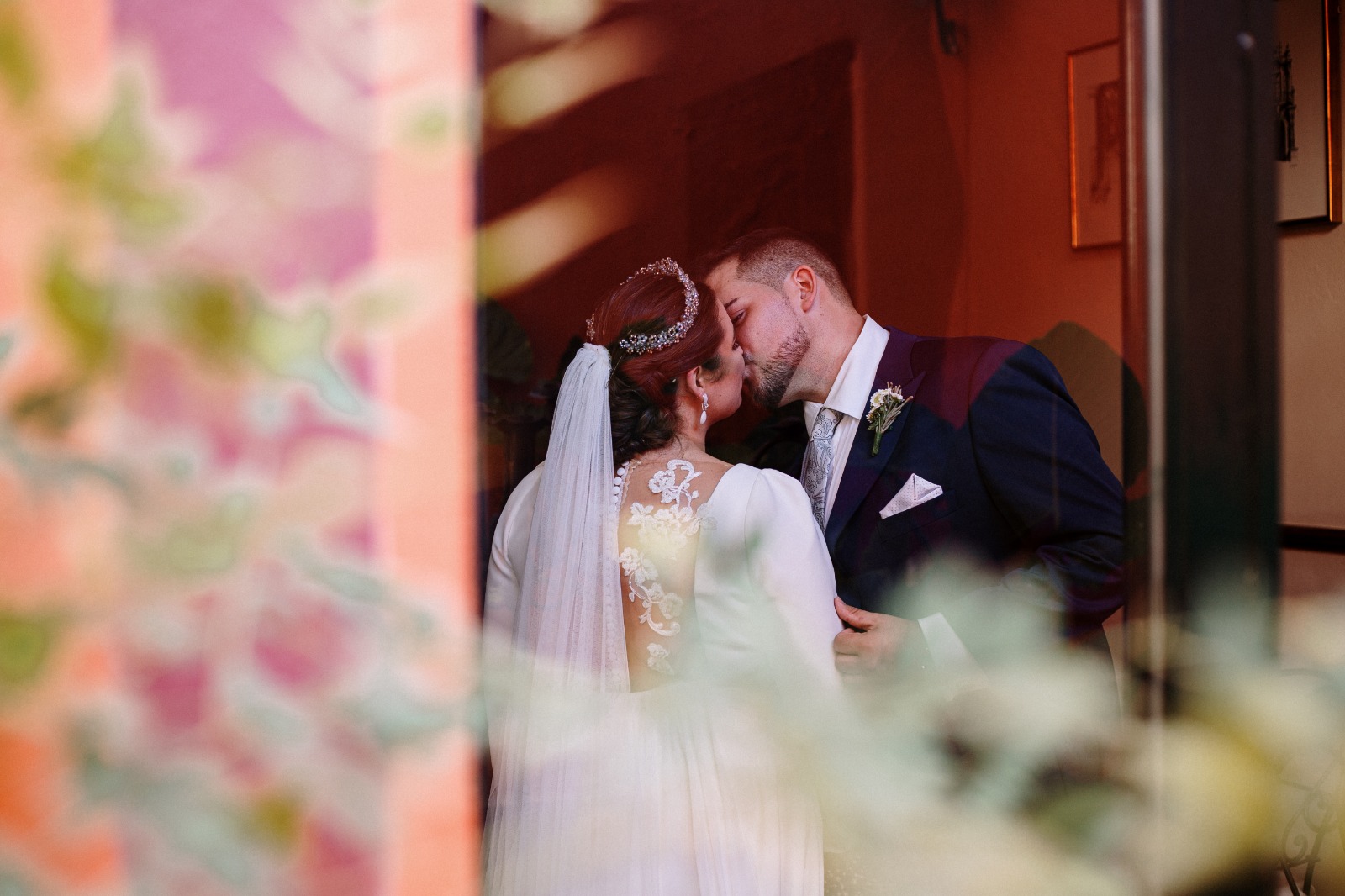 Finally, it turned out to be an unforgettable day, on which the weather accompanied them to the maximum, and the bride, moved, remembers the moments of this magnificent wedding, and gives us some memorable scenes.
"They sang for us at the door of the church, we danced with our children dressed as Beauty and the Beast, the photographers broadcast a surprise video in the living room, and, to finish, our friends had fireworks prepared for us. Nothing was missing on our most magical day."
Congratulations, couple! May you be very happy.
Photographs: Dacar Studio
Venue: Hacienda Trinidad in Carmona, Seville
Bouquet: David Lara Decor
Makeup and hairdressing: @consuelo_makeupartist and @fanitoranzo