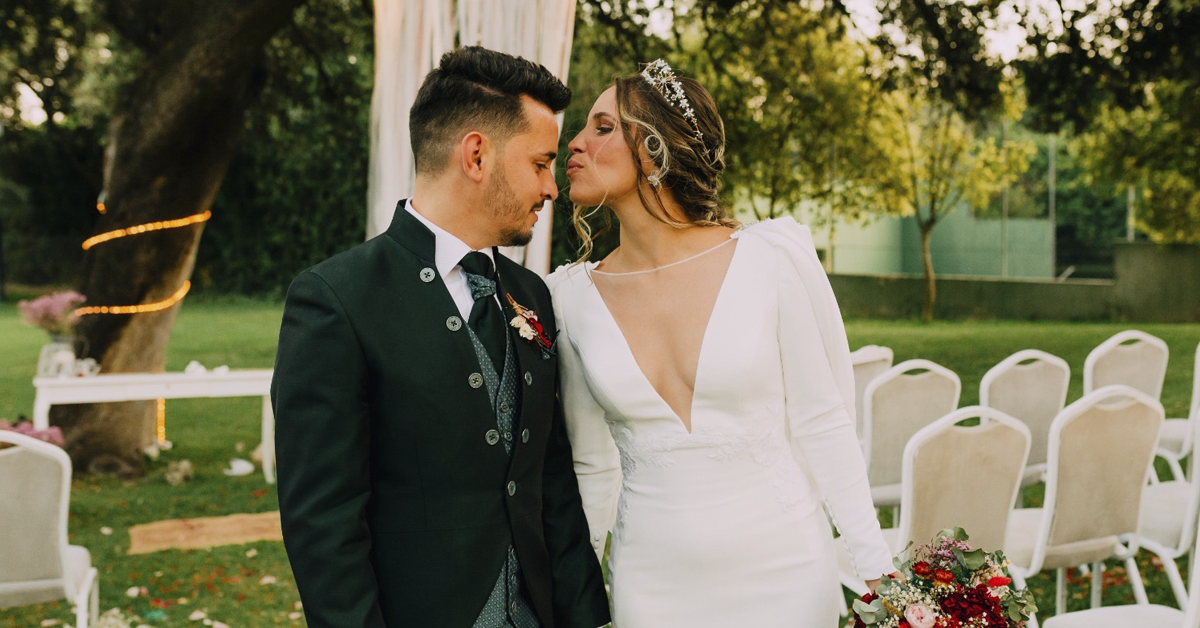 Today we are talking about a wedding couple, of which there are few. Rocío and Jairo have been together practically all their lives. A romantic movie love, where love moves everything.
It can be said that they have grown together, since they began their beautiful relationship when they were both only 13 years old. Trust and rowing in the same direction makes love stay alive over time.
On a beautiful day of the last spring, 15 years later, they have celebrated their wedding, surrounded by family and friends. A long-awaited celebration, as they had to postpone it several times.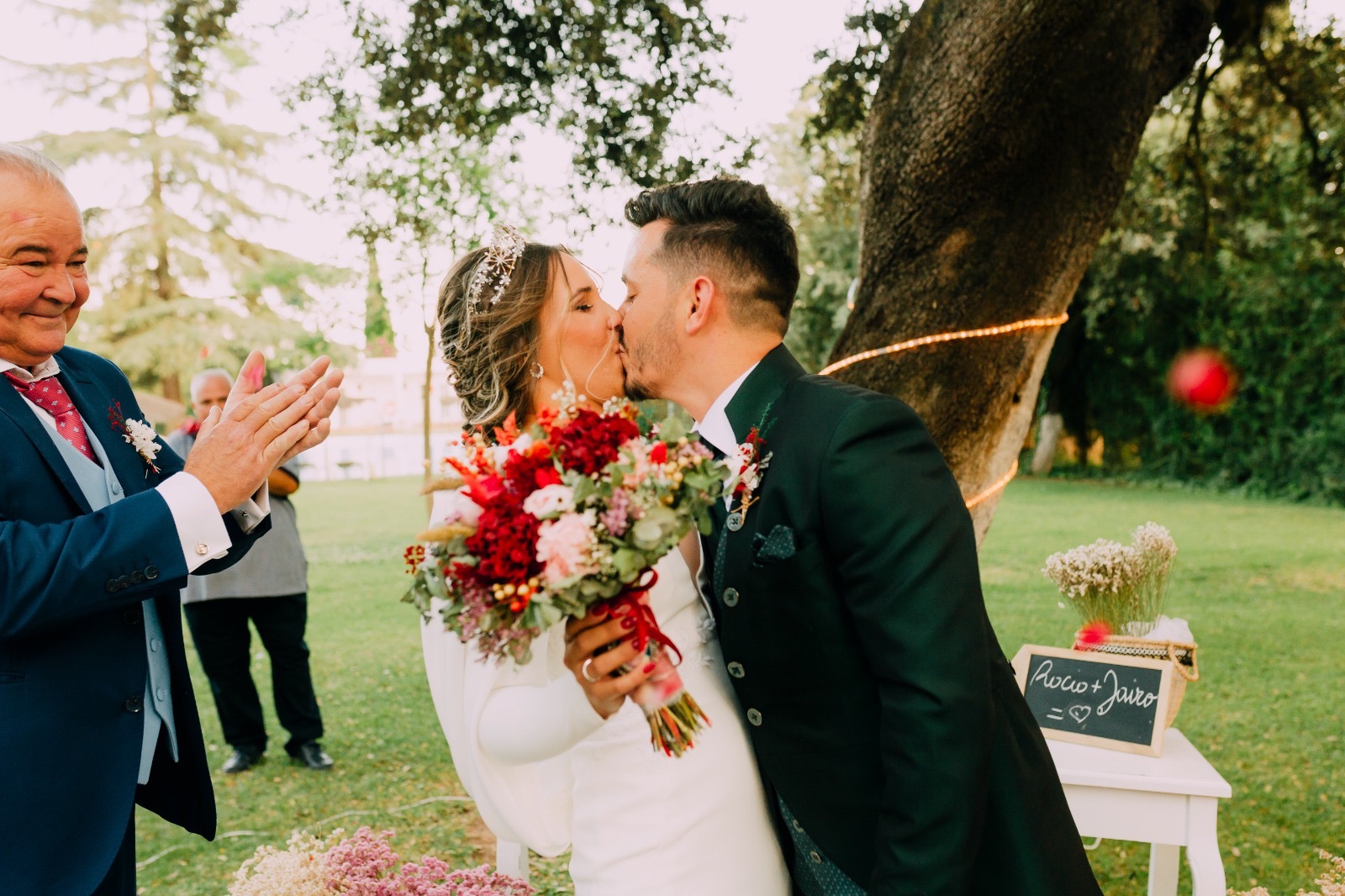 Rocío tells us that "the day was splendid, sunny and with ideal temperature in Córdoba. I was very nervous, but at the same time I was calm, because everything was organized. We had waited since 2018 for Jairo to propose to me and after 2 years, the pandemic meant that we had to postpone the wedding until the long-awaited May 28, 2022. It finally arrived… At last, our dream came true".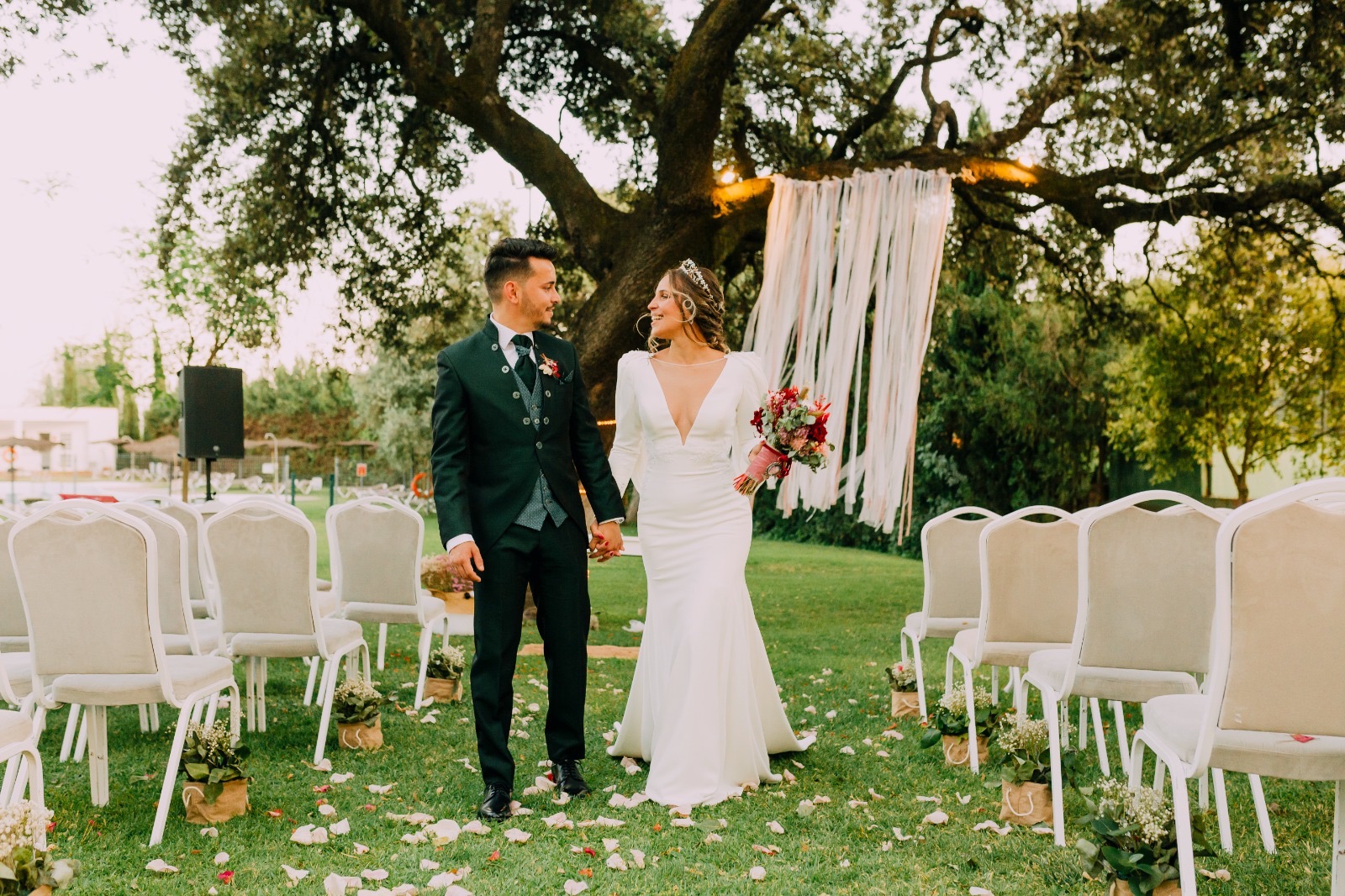 The two, happy and smiling, wore their best clothes on a wonderful day. Rocío trusted the team at our Fuente Palmera store to choose her wedding dress and to experience one of the most special moments of her life, together with her mother and her sisters. "I tried on 8 dresses, and my wedding dress was the second of them, the Coco Model by Valerio Luna. I was so moved looking at myself in the mirror, dressed in it, that I couldn't hold back the tears, I already saw myself walking down the aisle. My sisters, who helped me to choose, felt immense happiness when they saw me so pretty."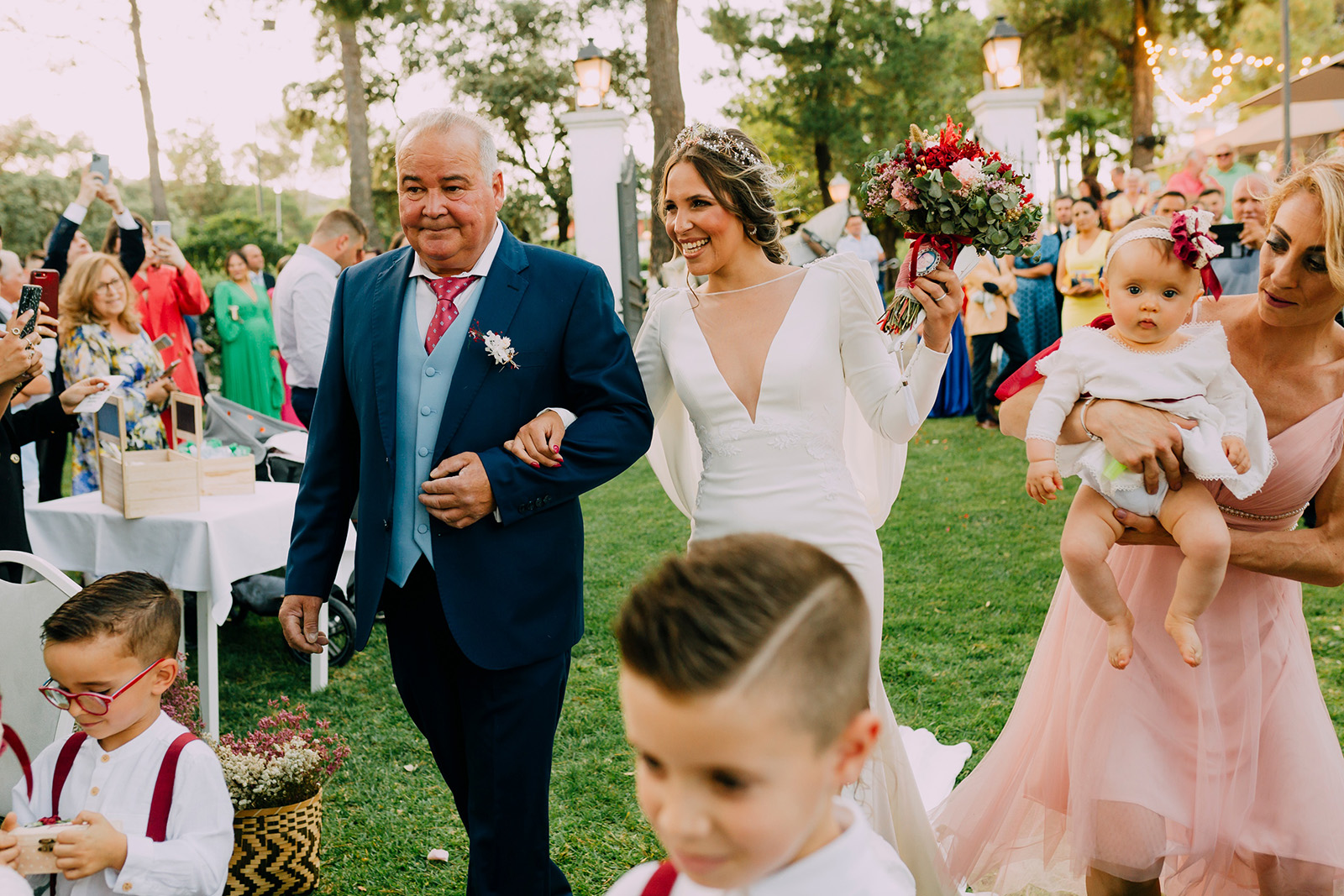 Rocío has been the first of the daughters to marry, and that was noticeable in the atmosphere, lived in the moments before the wedding. Nerves and tears, that could not be suppressed.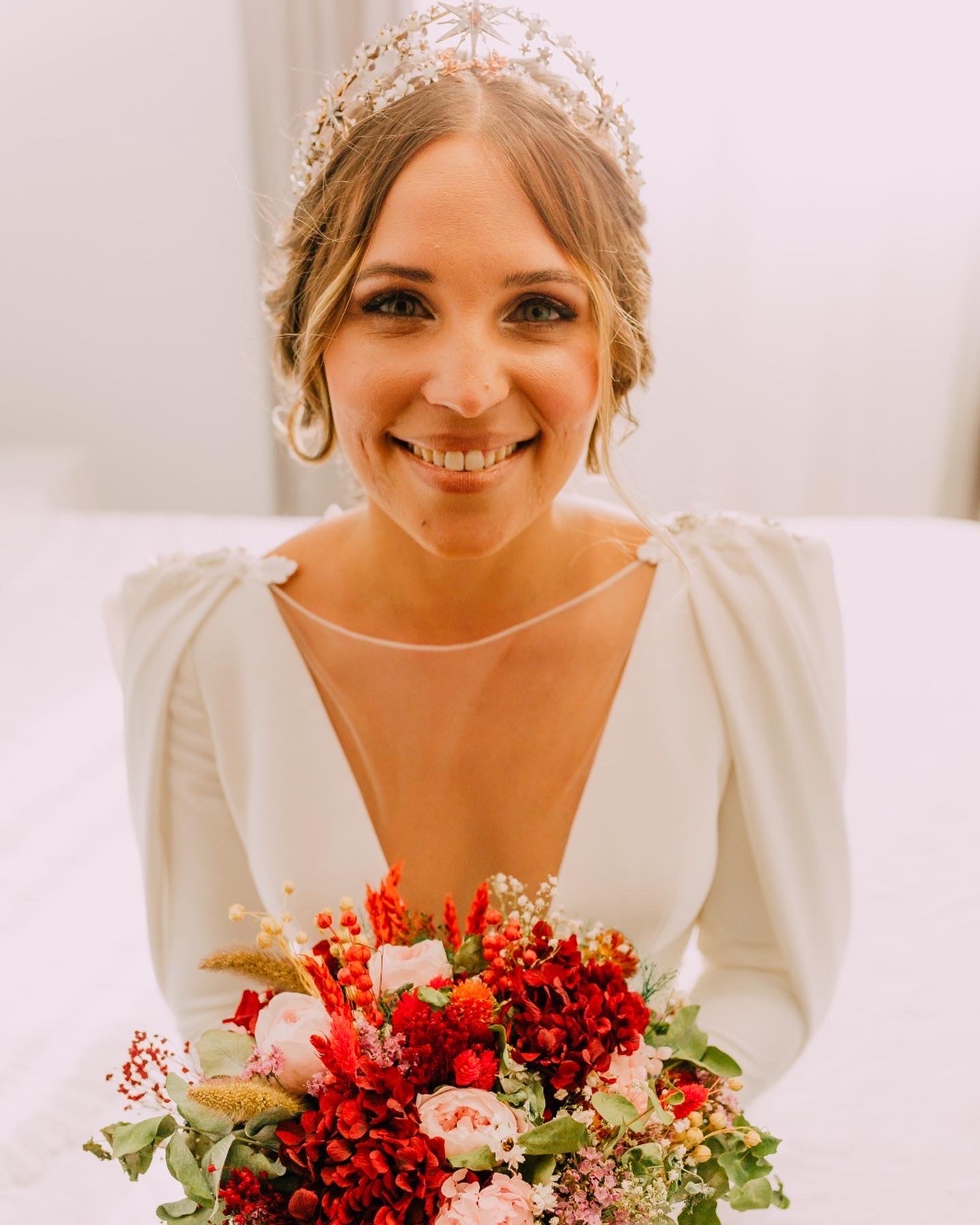 Our real bride reminds us of several unforgettable moments for her and her partner, "one of the moments that I will always remember was my entrance, Jairo was excited like I had never seen him before, the music accompanied the moment and I tried hard not to get too dazzled by his side, because he also looked spectacular. One of my husband's brothers read us a letter from heaven, as my father-in-law passed away and we all missed him, a very emotional moment for all the guests."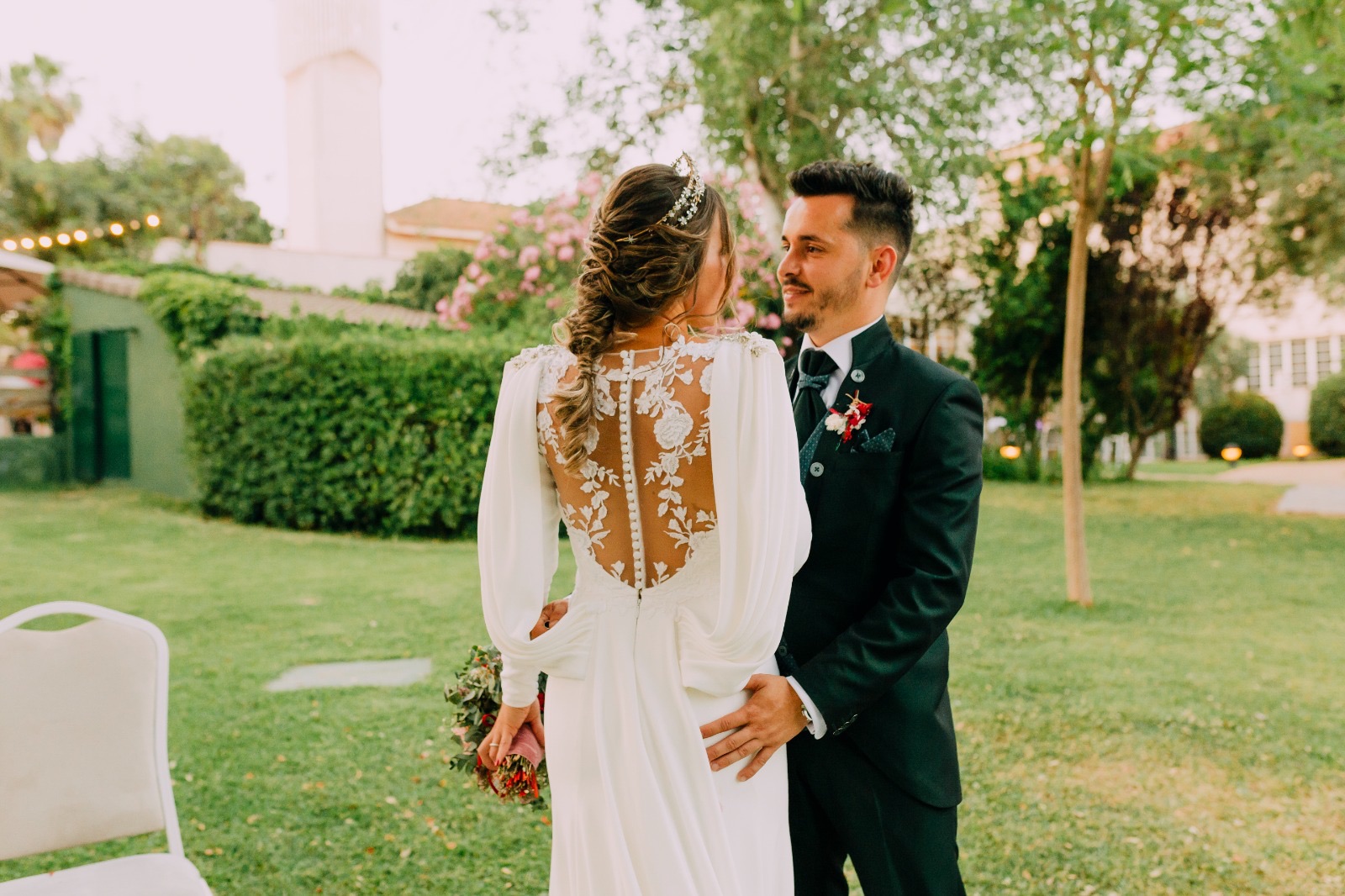 There were also moments for smiles, with the carnival pasodoble written especially for the bride and groom, the wedding dance, or the gift that the bride gave her sisters "my bouquet was a set of 3, that I split in front of all and gave one to each of my sisters. They did not expect anything at all, it was so beautiful…".
A wedding full of precious moments on a magical day for Rocío and Jairo, her family and friends.
Congratulations couple, for a lifetime full of love.
Photographs: calendraphotography
Place of celebration: Hotel Ayre Córdoba
Bouquet and lighting: Floristería Cordobesa
Decoration: Andaluflor
Shoes: Menbur