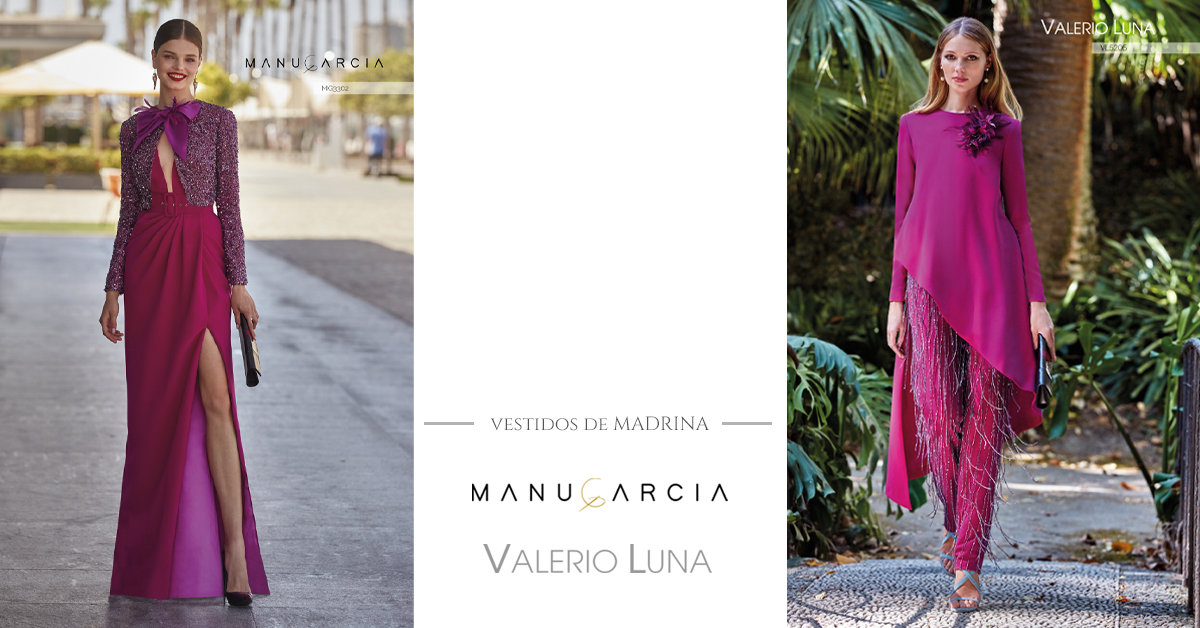 The mother of the bride cocktail dress is one of the most anticipated looks at a ceremony, after the bride's dress. One of the most important points for you to dazzle on the most special day of your child's wedding, is that you feel comfortable. To achieve this, in our catalog we have different models of pants or two-pieces, perfectly adaptable to the body and taste of each woman.
Whether it's a design with a jacket, top, skirt or pants, or one that simulates a two-piece, in our occasion wear collections we have a wide range of options for perfect mothers of the bride. If your child is getting married, and you are looking for a special dress, keep reading, because here we give you some ideas.
We start with a two-piece pants that shine with its own light. The Model VL5205, a different and contemporary look, made up of an asymmetric coat blouse, with attached sleeves and adorned with a feather flower, made of crepe. What you are going to fall in love with, is its straight-line trousers with sparkling beaded fringes. Comfortable and elegant in equal parts.
If you prefer to show off your figure, we have the model from the Amazonica collection, VL5214, the two-piece version with a tubed skirt at knee height. This cocktail set is full of details, from its chiffon bodice, adorned with a wide lacing and puff sleeves, to the skirt with beaded fringes. Thanks to its tight high waist, it will mark your silhouette and you will feel dazzling.
Following the skirt line, there is the Model VL5213. On this occasion, the look is composed of a dress, made of silk piqué, in tubed silhouette, featuring a V-neckline. The dropped-shoulder sleeve, adorned with embroidered crystal appliqués is covered with an elegant jacket, made with the same fabric and fitted at the waist with a lined belt in the same colour. A stylish look for classic mothers of the bride.
We finish with another model with a jacket, this time a long dress for daring mothers of the bride with a young spirit. The Model MG3302, an elegant dress in contemporary design, with a V-neck bodice and a mermaid-style skirt, that presents pleats on the side. The sophistication of this skirt is provided by the side opening with a belt, a complement that defines the feminine contour. The model is complemented by a spectacular jacket made of rhinestones, with which you will give a glamorous touch to your mother of the bride look.
These are some of the mother of the bride models that we have. If you want to see our entire collection, visit our Higar Novias store in Fuente Palmera, Córdoba, or one of our authorized points of sale.