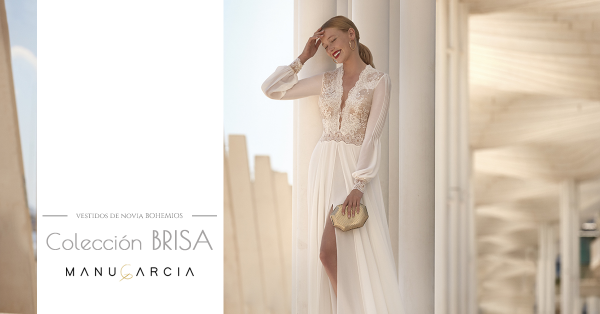 A bohemian bride likes to transmit a natural and simple image, without neglecting a touch of sensuality and freshness.
Her indie spirit and her love for the alternative and artisanal make this bride opt for soft fabrics, natural drapes, with little volume and delicate embroidery.
Thinking of you, bohemian woman, Manu García creates a collection of bohemian wedding dresses of natural beauty, in which the movement is the protagonist, giving you absolute freedom.
Thus, you will find in these designs chiffon, transparencies and delicate floral lace, in suggestive and light designs, like the three wedding dresses that we present to you in today's post.
We start with the Randal Model, a simple wedding dress, but with that boho-chic touch that the combination of tulle and georgette chiffon gives it. The A-line silhouette, so flattering for any bride, complemented by its V-neckline, will make you feel like a light and very sensual bride.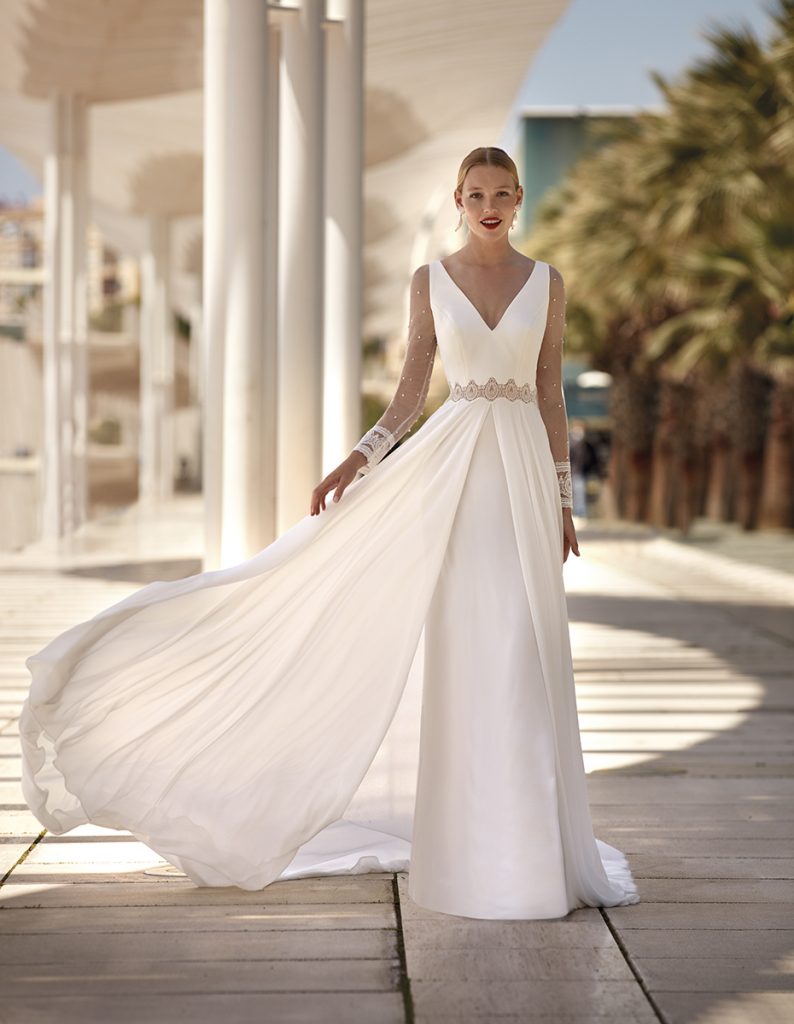 And if this design is wonderful for something, it is because of its romantic fantasy back, elongated to the French sleeve. An ideal wedding dress for every bohemian bride.
The Rayan Model is a very special wedding dress, with an exquisite and flattering style, thanks to the flowing lace throughout the design. Its romantic mermaid cut will make you feel radiant on your big day.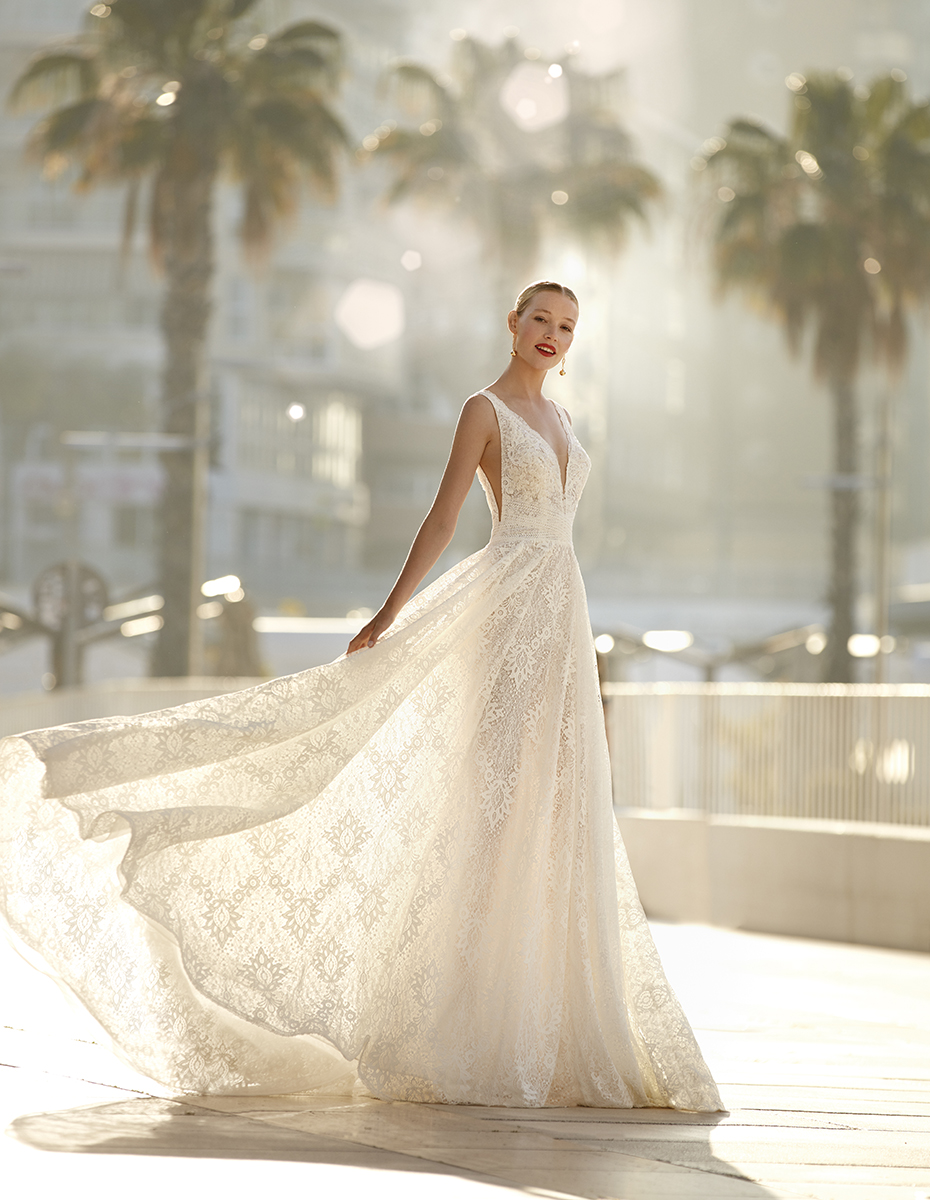 The open back of this sophisticated design, in an imposing neckline, will give you a jovial air, ideal for a summer wedding.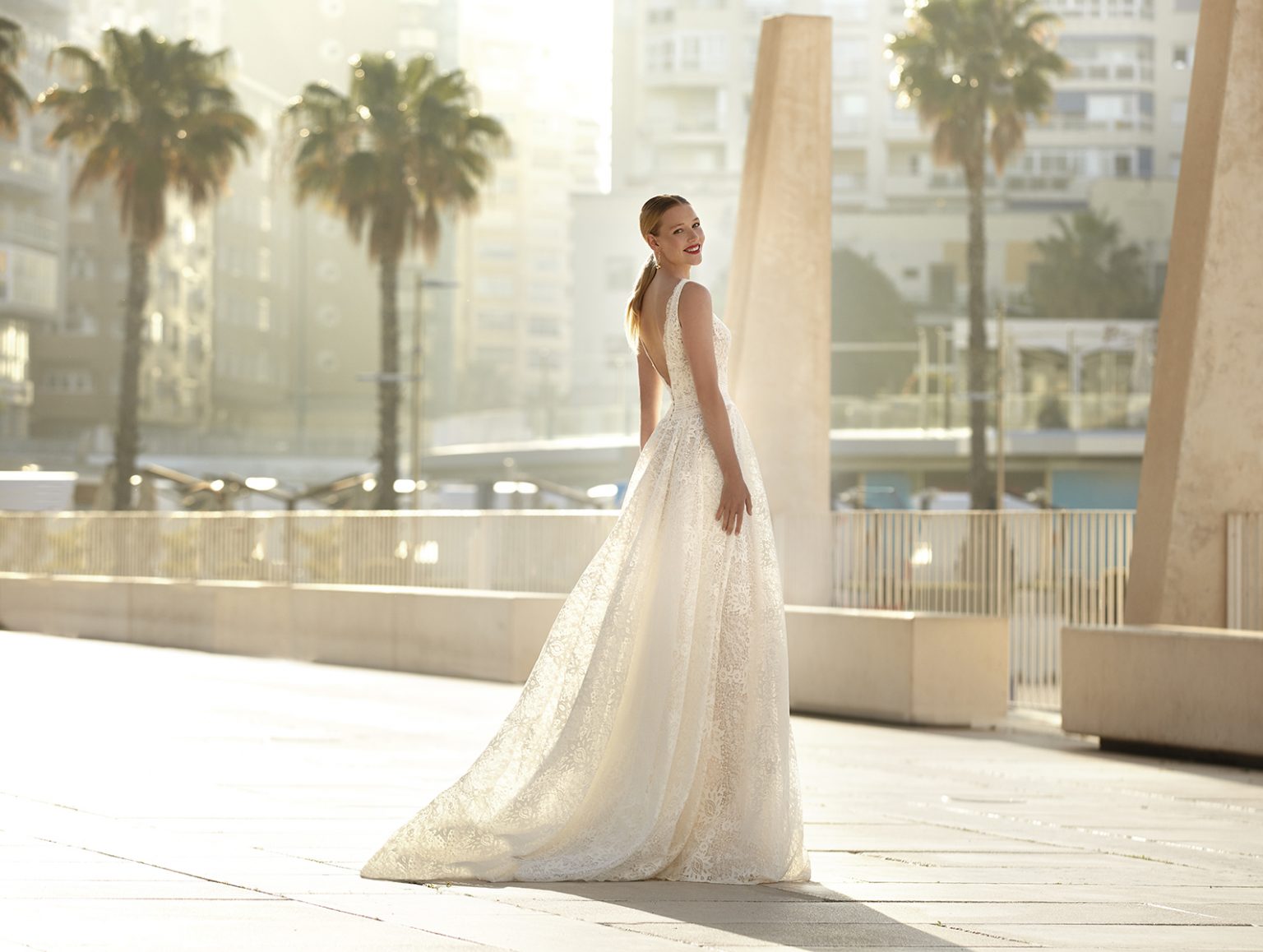 You will fall in love with the Río Model, with its A line and its carefree air. With a wide opening in the skirt, it exudes all the elegance. A bohemian design, made of georgette chiffon, with a great personality, thanks to its daring back with a geometric neckline and its original drawstring sleeves.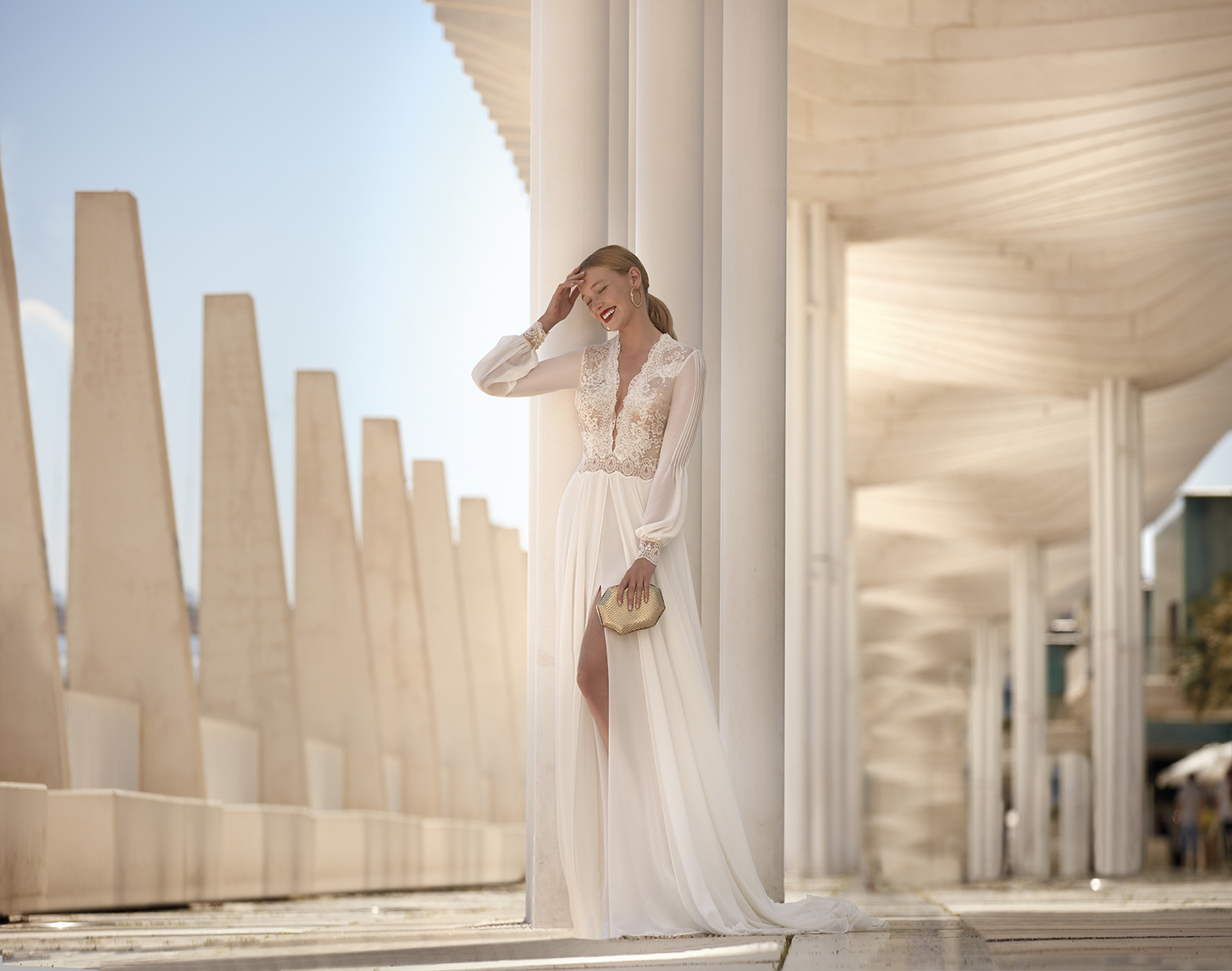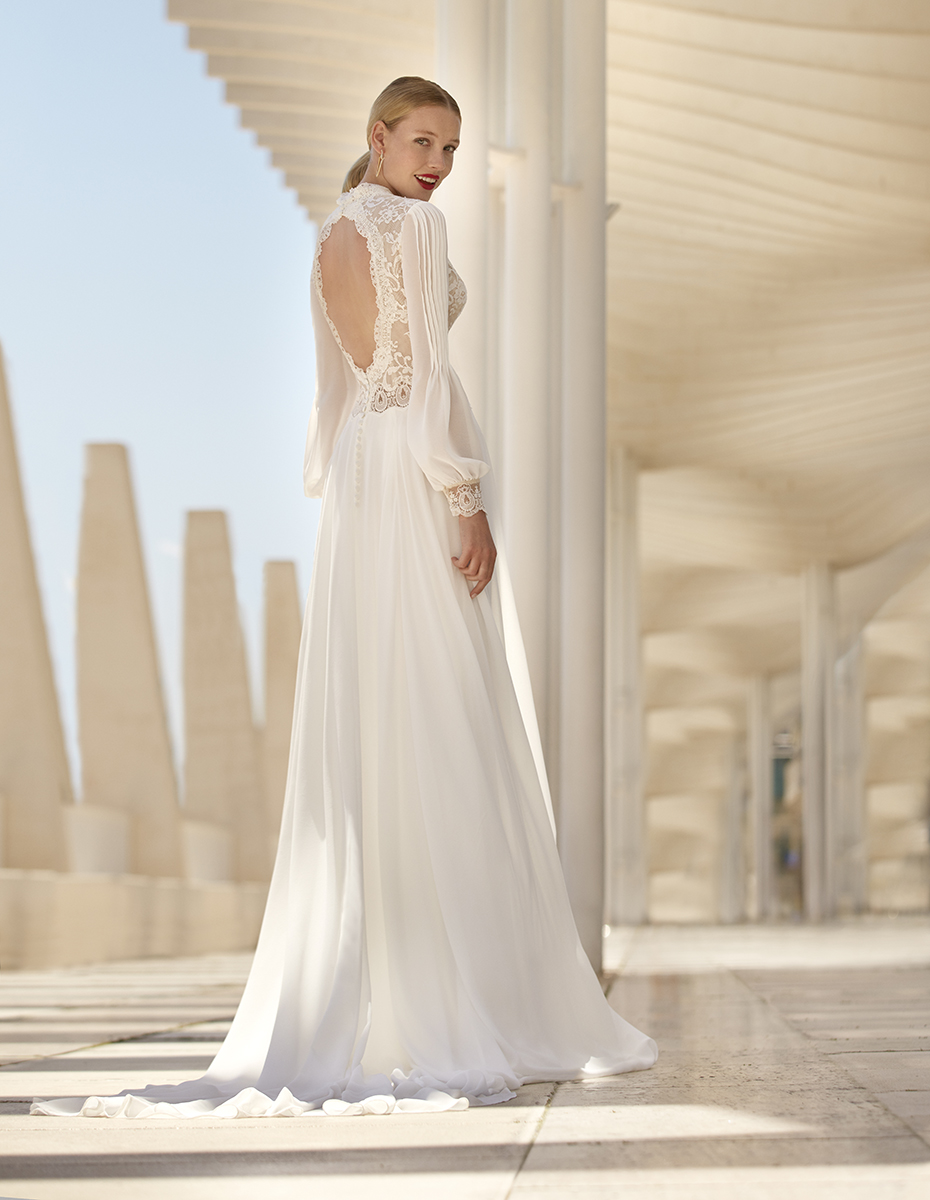 A perfect wedding dress to make your dream of being a bohemian bride come true on the most special day of your life.
Are any of these bohemian wedding dresses your ideal design? Have you already started with the selection of your wedding dress?
Tell us, how can we help you?
Ask for your appointment at any of our Manu García stores of the HigarNovias Group or at our authorized points of sale and discover the new and spectacular wedding dresses.
HIGARNOVIAS
www.higarnovias.com/gb
C/ Portales Nr. 4. Fuente Palmera
Phone 957 63 86 88
Whatsapp 673 329 646
info@higarnovias.com
MANU GARCÍA
www.manugarciacostura.com
Barcelona 93 292 24 51 – 649 49 55 88
Madrid 91 366 28 80 – 648 739 571
Oviedo 985 231 720 – 615 33 91 79
Valencia 963 529 706- 637 669 141