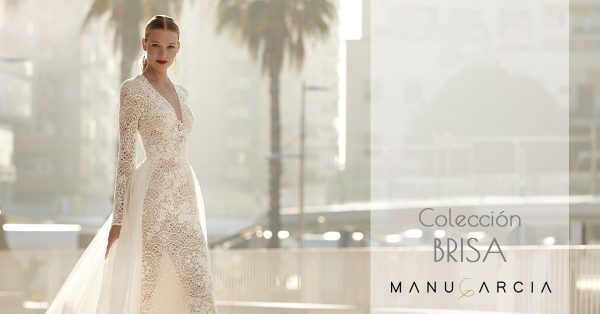 The new bridal collection by Manu García is already available for you. In Brisa, Manu García creates a collection of unique pieces of natural beauty, born from the sea breeze and the freedom that he feels when being at the sea side.
A trip to the heart of different countries, to create a collection of wedding dresses that seems frozen in time, thanks to its lightness and purity.
This new bridal collection, based on natural fabrics, pays tribute to artisan work. Suggestive and light designs, in which embroidered appliqués illuminate the main fabrics, like silk tulle, delicate lace, polka dots and chiffon.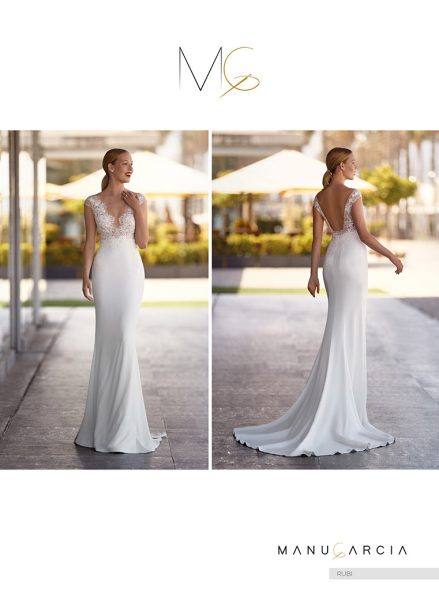 The range of silhouettes ranges from slender mermaid skirts to princess volumes. Transparencies play a fundamental role in this 2022 collection of wedding dresses, subtly revealing the torso and legs.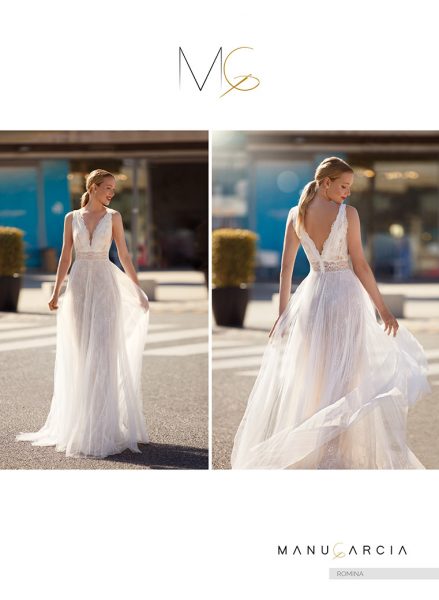 The most suggestive touch is in the vertiginous necklines and in the completely exposed backs, adorned with embroidered applications, that help to enhance the femininity of a woman.
Enjoy the new bridal designs that Manu García offers us, visiting our new website. If you get married in the next few months, you have an appointment with HigarNovias. Find your nearest Manu García store or authorized point of sale and ask for your appointment.
HIGARNOVIAS
www.higarnovias.com/es
C/ Portales Nr. 4. Fuente Palmera
Phone 957 63 86 88
Whatsapp 673 329 646
info@higarnovias.com
MANU GARCÍA
www.manugarciacostura.com
Barcelona 93 292 24 51 – 649 49 55 88
Madrid 91 366 28 80 – 648 739 571
Oviedo 985 231 720 – 615 33 91 79
Valencia 963 529 706- 637 669 141