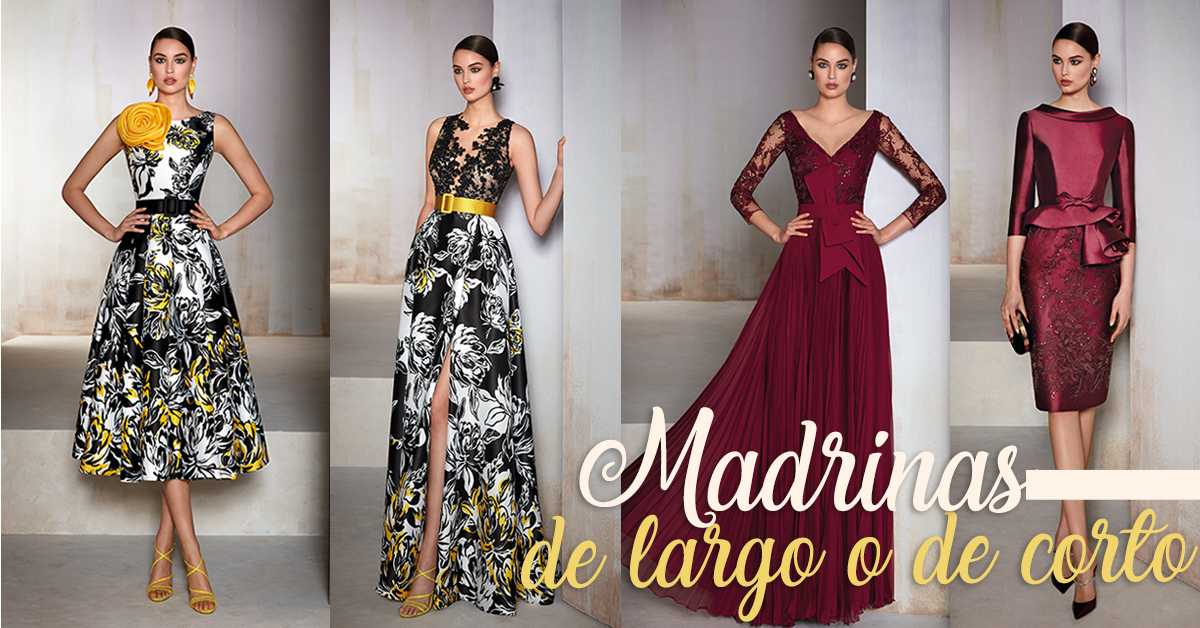 One of the most emotional moments that you will spend in your life will be when your child and his/her partner announce their engagement, and they ask you to be the godmother. Surely you have dreamed of that moment many times.
A wedding means commitment, joy, celebration and nerves. Even more so if it is of a person so dear and in which you will be the protagonist, together with her. The choice of your mother-of-a-bride dress will become a unique and thoughtful experience, because you have to assess how you want to look on that special day for the family.
Everything is allowed to the mother-of-the-bride, except to wear white. That choice is exclusive to the bride. Therefore, you should think about your styling. You are an experienced woman, so you know yourself perfectly, and more or less you have a clear idea about what type of dress is the one that suits you best. And if you don't, let our professionals advise you. They will listen to you and help you choose your ideal mother-of-a-bride dress, according to your silhouette and your personal tastes.
Today we compare several proposals for versatile mother-of-the-bride dresses, in their short and long version, so that you look radiant.
The combination of red and black will enhance your elegance with either of these two designs, made of Jacquard organza. The MG 3200 is a spectacular and suggestive cocktail dress with a pronounced V-neckline, with which you will be the most sensual mother-of-a-bride. With the MG 3205, fitted at the waist and with a bateau neckline, you will enhance your silhouette. The ideal accessories are this headband, decorated with feathers, accompanied by an original handbag, in which the fringes are the protagonists, that make it a very special garment.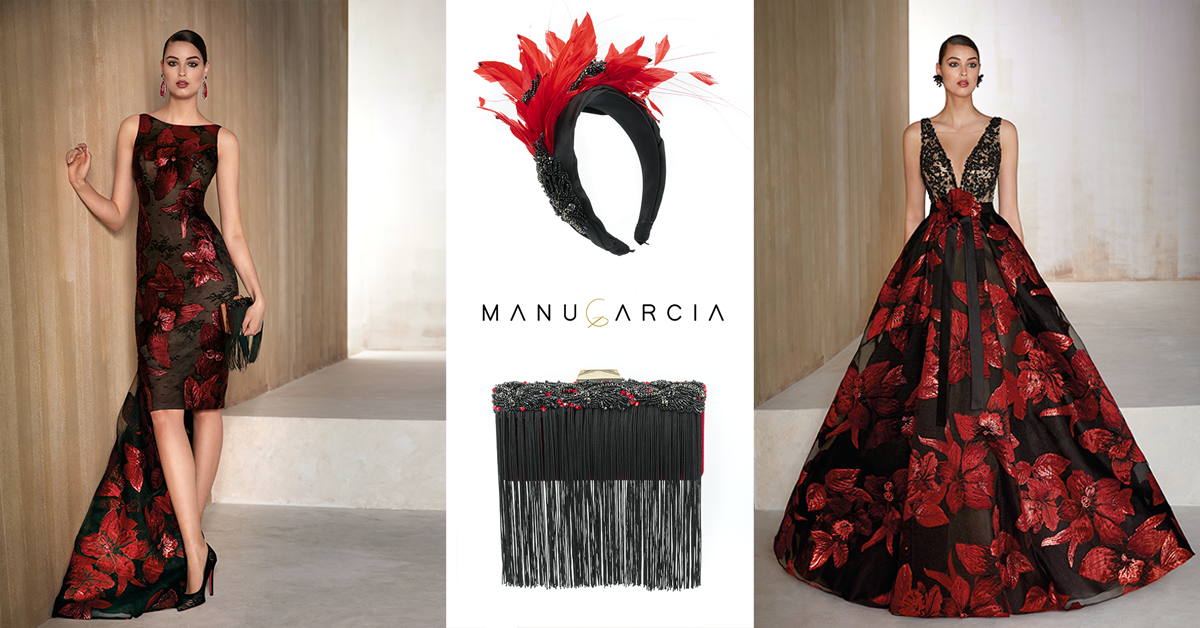 Intense shades are very flattering, if your hair and skin tone are dark. If this is your case, look out for these two glamorous models in a sensational green color, made in mikado and with a delicate floral decoration in the center. The MG3220 is a classic mother-of-a-bride cocktail dress, that stands out for its perfect rounded neckline and sweet contour. On another hand, the MG 3221 is a stunning mermaid cocktail dress, that provides an elegant and timeless fall. We complement them with a delicate jeweled barrette and a modern geometric-shaped handbag, both in tune with the fabric.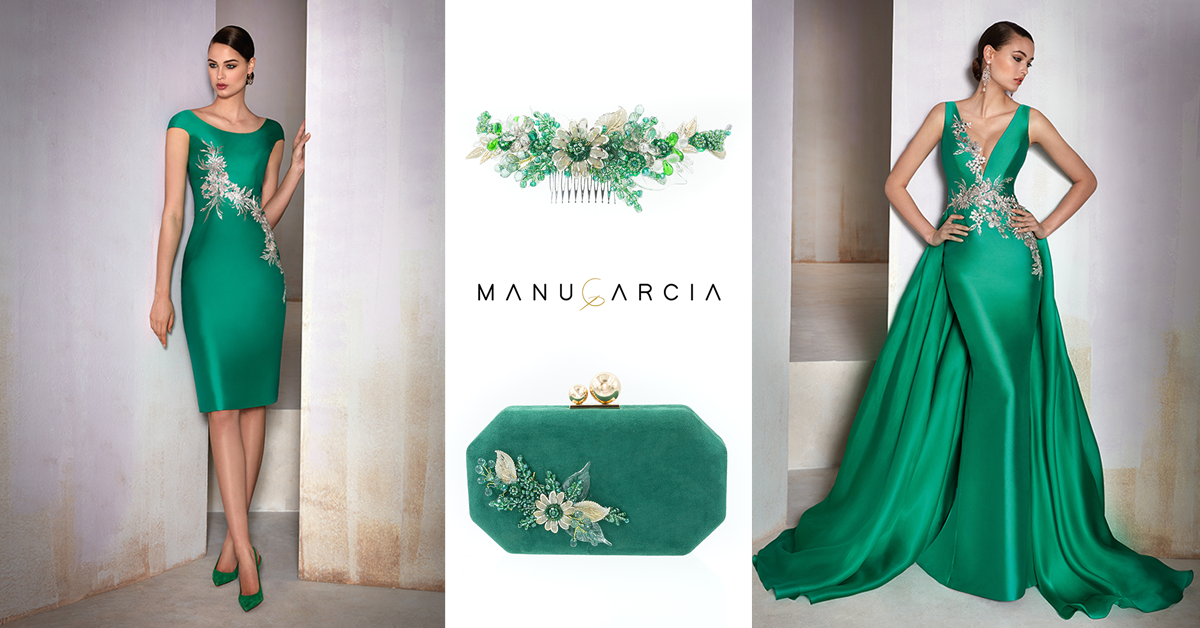 For a charming mother-of-a-bride we propose these two sophisticated designs in a special wine color. The MG 3234 is an elegant and understated cocktail dress with clean lines, roll neck at the front and a v-neck at the back, that helps to enhance the bust. If you prefer the long and more youthful model, the MG 3235 is the ideal light and ethereal mother-of-a-bride dress with French lace sleeves and a very sensual pleated skirt.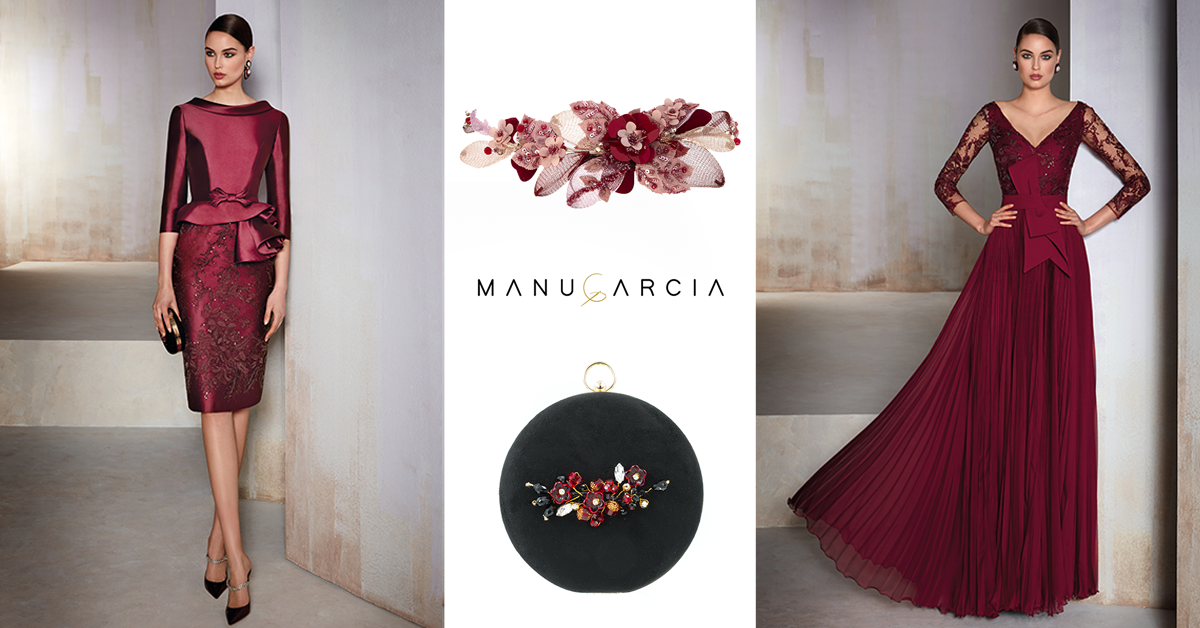 And we finish with a very original print for a modern mother-of-a-bride.  Two cocktail dresses made in mikado, very feminine, with clean and elegant lines. The MG3241 presents a delicate bateau neckline and a sensual open back, with which you will be the perfect mother-of-a-bride, and also with the MG3242, an explosion of femininity provided by its lace bodice and beaded inlays. And to complete your look, we recommend this cute handbag and its matching headpiece.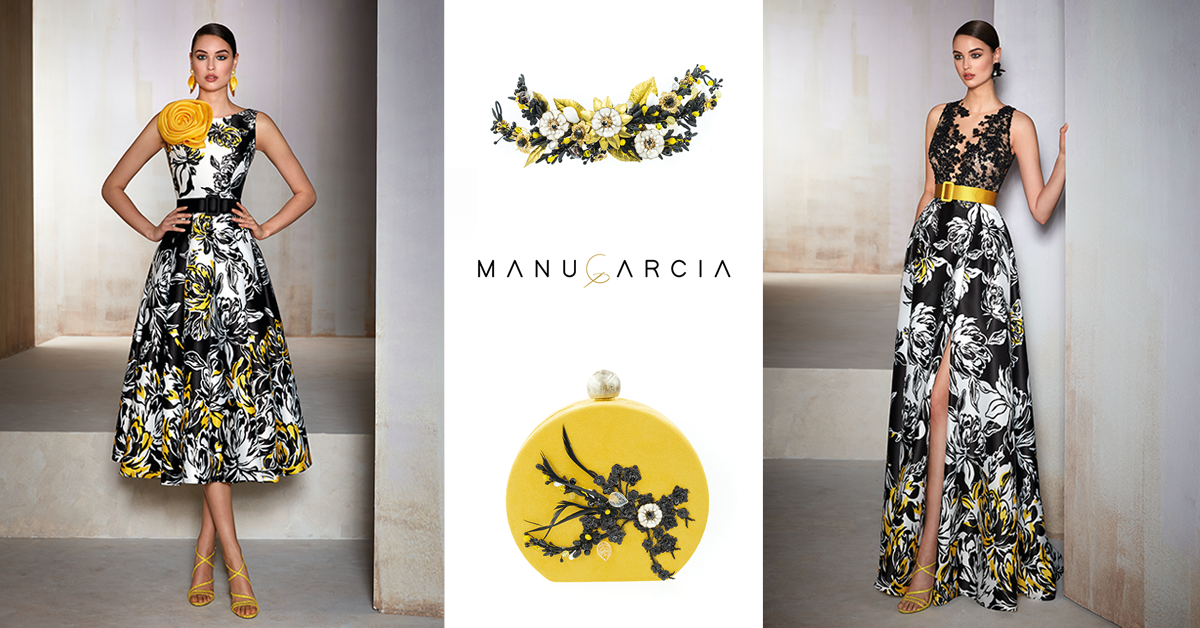 As you can see, we offer handmade mother-of-a-bride dresses, manufactured by a great human team, with the best quality fabrics and the latest technologies in embroidery, lacing, etc. It means that each mother-of-a-bride is able to choose her dress and personalize it to her liking, to have the dress that she has always dreamed of for this special and intense occasion.
Ask for your appointment at
HIGARNOVIAS
www.higarnovias.com/es
C/ Portales núm. 4. Fuente Palmera
Tfno 957 63 86 88
Whatsapp 673 329 646
info@higarnovias.com