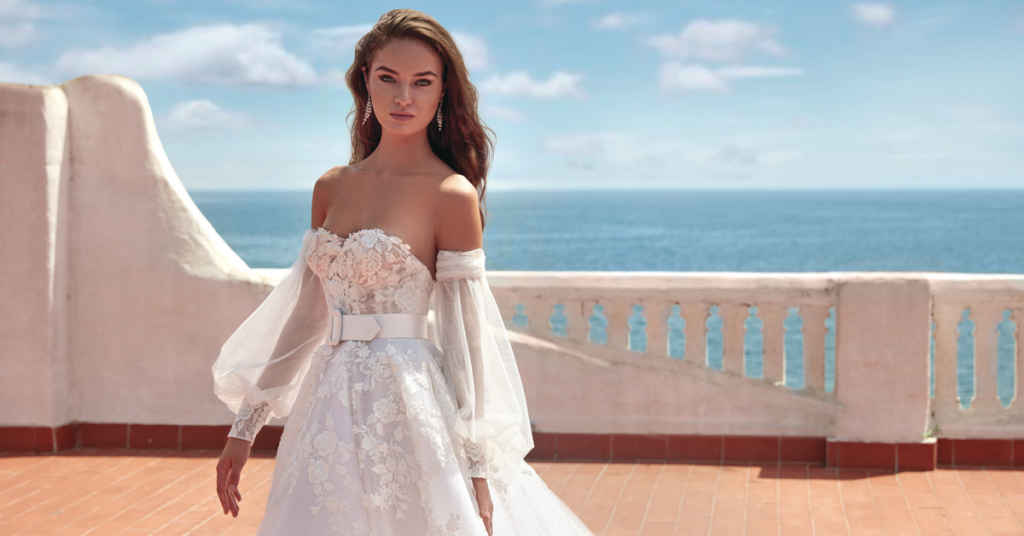 Weddings have returned with more eagerness than ever. After more than a year, in which many couples have been forced to postpone their marriage, now love triumphs again and we are back, to live these special moments.
In this strange time that we have had to live, each one of us is adapting to the new circumstances. Thus, in addition to the capacity limitations, the bride and groom increasingly seek to celebrate their wedding in open spaces, outdoors. The beach is once again one of the favorite places for this type of event.
Today, in our blog we propose 4 ideal wedding dresses for a beach wedding. Enjoy them, and we encourage you to come and try them on.
If you are a glamorous bride, the Queila Model from the 40th Anniversary Collection will make you fall in love. It is perfect for a summer wedding on the beach. Its sensual strapless sweetheart neckline and puffed fake sleeves will exude a special charm in a beach setting.
A perfect wedding dress for a beach wedding is the Quito Model from the 40th Anniversary Collection. A mermaid silhouette design and bohemian spirit are perfect for the bride who wants to show off her silhouette. The 3D flowers that appear along the train and its delicate neckline make it ideal for a very special entrance for the bride at a sunset on the beach.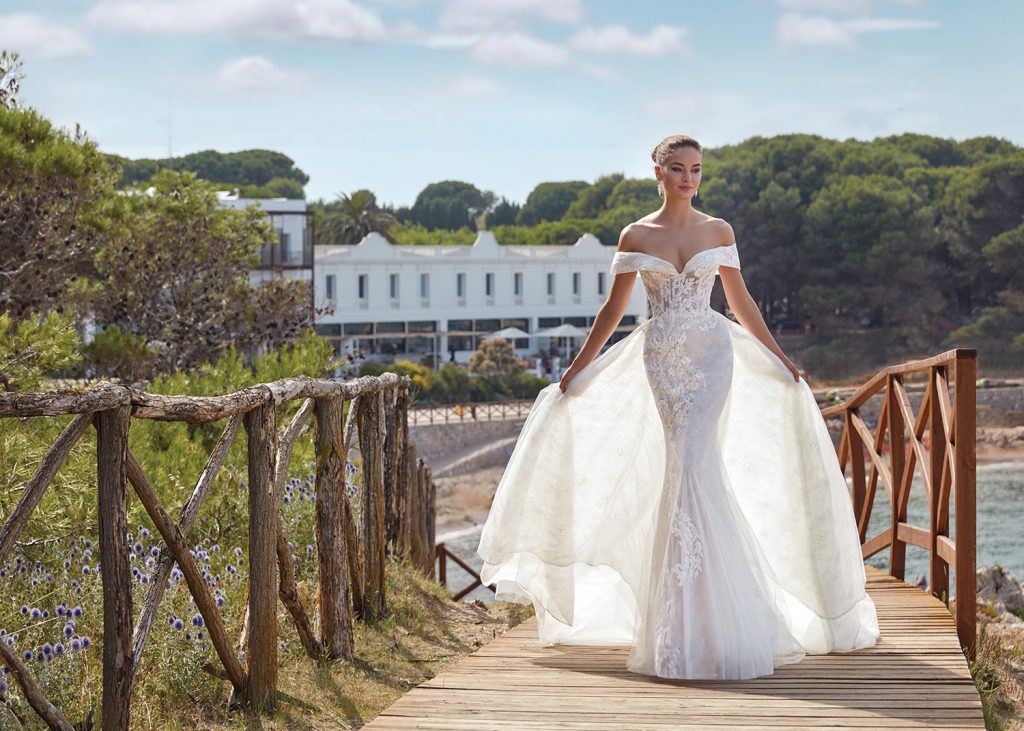 If there is one style that brides who choose the beach as the setting for their most special day go for, that is the boho style. With the Pascua Model from the Legacy collection by Manu García, a bohemian and very sensual wedding dress, you will wear a timeless, elegant, very feminine bridal look, with which you will feel totally integrated into that paradisiacal environment, that the sea provides next to the sand and the summer sun.
A beach wedding suggests, on occasions, an original wedding dress, but without giving up on being a real bride. The Draba Model from the Atlantis collection by Valerio Luna is a convertible wedding dress, daring and with great style, that offers you the possibility of wearing a 2 × 1. For the ceremony, a flowing tulle overskirt that you can shed at the time of the party, leaving a flirty short wedding dress, made of wonderful lace, to enjoy the dance until the sun rises.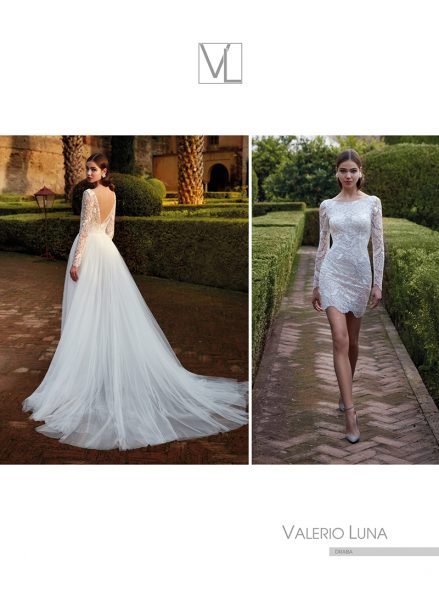 And as we always tell you, we personalize your wedding dress, we adapt it for you and thus, make your dreams come true.
Ask for your safe appointment at any of our HigarNovias Group stores.