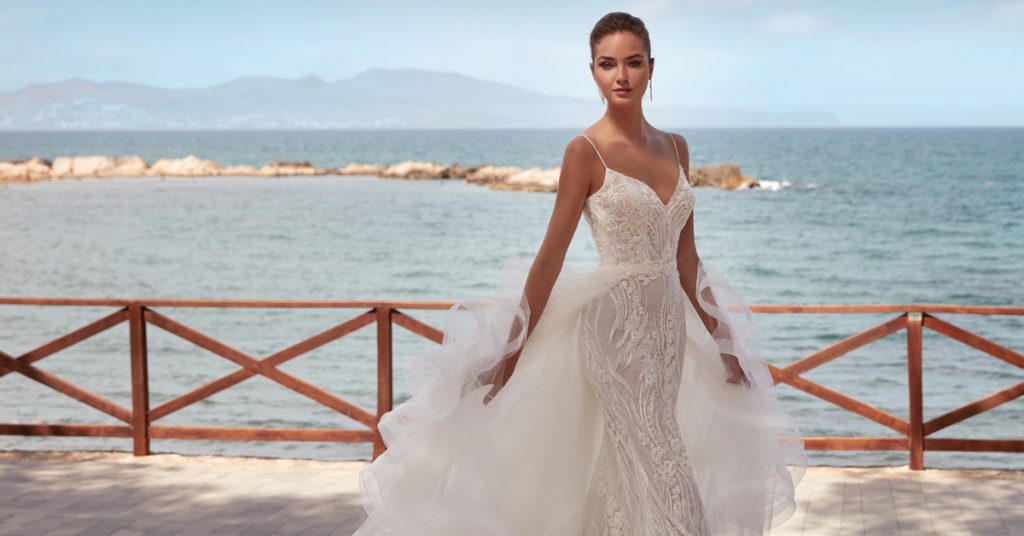 Our life is returning back to normal little by little. The proof of this is that more and more couples are celebrating their wedding to seal their love, together with their family and friends.
One can see the vaccination effects and infections continue to decrease. We once again enjoy social relationships in meetings and events. Still, we must continue to be prudent and not to stop wearing the mask and maintain social distance. The day will come soon when we leave all restrictions behind, and this period is left in a bad dream.
Let's not lose the illusion and celebrate life! Now that the days are longer, the good weather has come to stay and we really want to have fun. And if it is the long expected wedding, so much the better.
And it is so that getting married in summer is one of the options most chosen by couples, because celebrating the marriage outdoors in the middle of nature or by the sea is more romantic. The warm weather of summer afternoons allows you to wear more spectacular wedding and cocktail dresses and, thanks to the wonderful light of summer sunsets, you will get some beautiful wedding photographs.
If you plan to celebrate your wedding in summer and you have already started looking at wedding dresses, at HigarNovias we have the wedding dresses collection to get married in summer, ideal for you. Wedding dresses made of light fabrics, with straps or strapless, that will enhance your silhouette, like the ones we propose:
With the Qapile style, feel all the glamor of this exuberant wedding dress that tells a love story that begins with a deep sweetheart neckline. Made of semitransparent rhinestones in mermaid silhouette, this model is optionally complemented with a cascade-effect overtrain, made of tulle and glitter.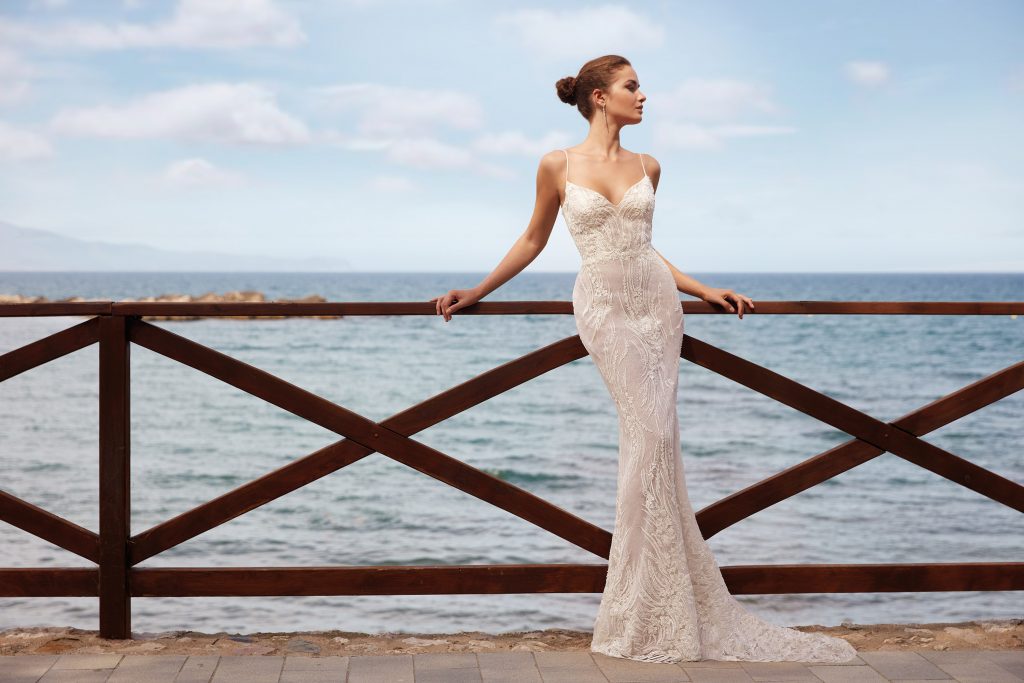 The Quin model is an ideal wedding dress for brides, who  looking for a suggestive and elegant mermaid wedding dress. Made of lace and rhinestones, it features a bold and playful V-neckline, adorned with a spectacular flower.
The Queta model is a perfect wedding dress to stand out in intimate ceremonies. It is made of rhinestones and feathers. The mermaid silhouette and fitted beaded bodice, trimmed with lace, will define your figure, while the v-neckline and illusion back will add a very youthful touch.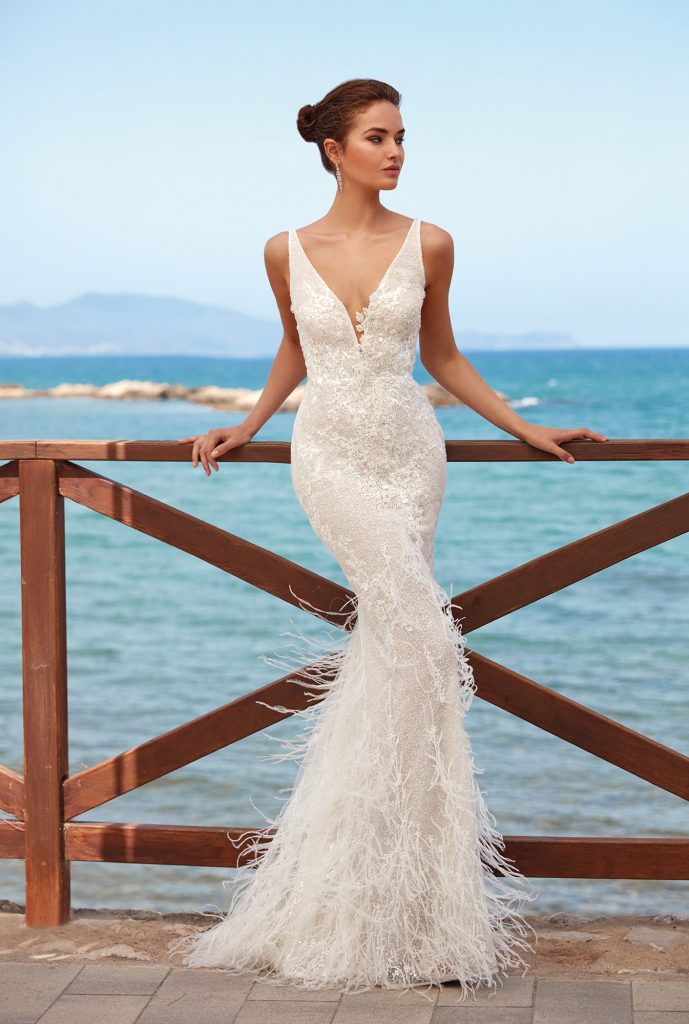 With the Quindra model you will enhance your hips, thanks to the mermaid cut of this design. Its daring strapless neckline provides that touch of defiance, that many brides like for the day when they are the main protagonists. On top of that, you will be seduced by its wonderful lace bodice with 3D flower ornaments, that ends in a romantic train. This model is complemented by a beautiful handmade buttoning on the back. A seductive and sophisticated wedding dress, with which you will look radiant.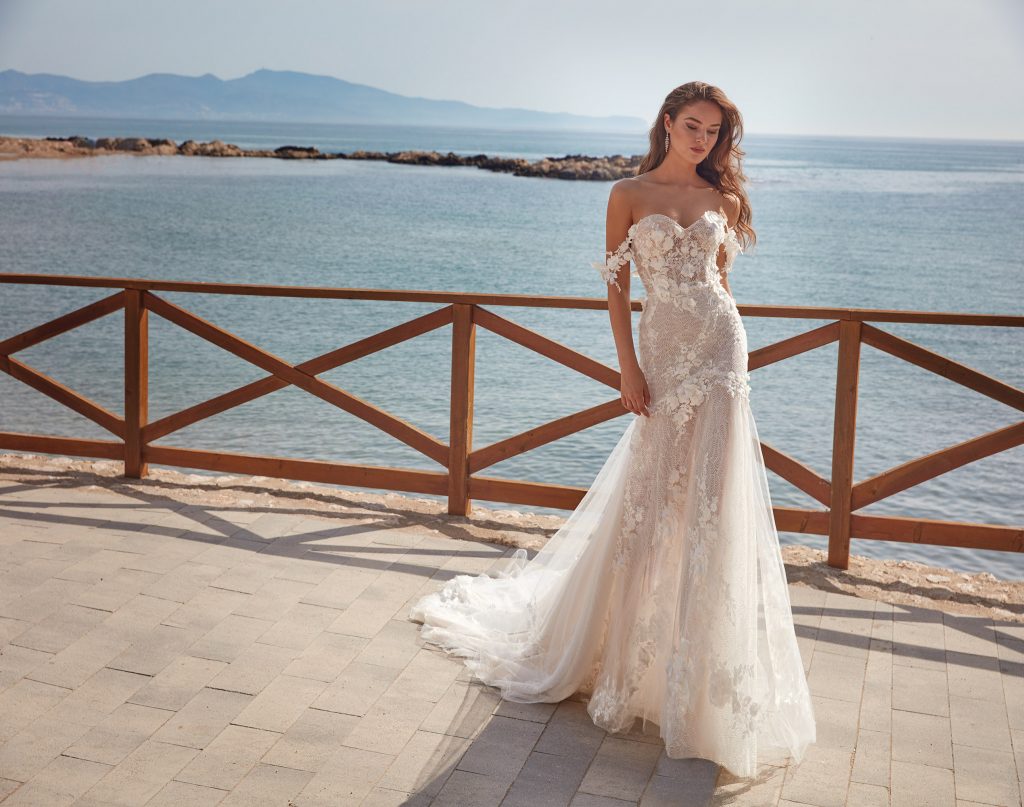 And if you have fallen in love with any of our designs, do not hesitate to ask for your appointment. We love to welcome brides like you, who are excited about their wedding.