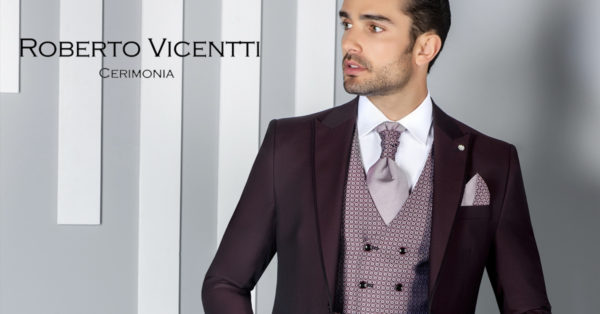 Just as the bride takes very seriously and spends a lot of time thinking and choosing her perfect dress for that great day, the groom also does it more and more often. He is also the protagonist on his wedding day, so to surprise and to feel yourself is essential.
If you consider yourself a modern and daring man, we bring you several models from Roberto Vicentti's new 2020 groom suits collection, that will amaze you.
In this "Love from Portugal" collection, designer Roberto Vicentti highlights modernity and innovation, without forgetting the elegance that distinguishes him. Special buttons, fitted cuts and special hand-sewn fabrics with the utmost dedication, are the stars of this 2020 collection of bridegroom suits.
Today we bring you several groom suits, where glamor is very present, and the color combines perfectly with each garment.
If you are in love with the intense blue color, this bridegroom suit brocade in polyester acetate fabric, that combines a Mao collar blazer with special buttons to match the double breasted vest and tie, will captivate you.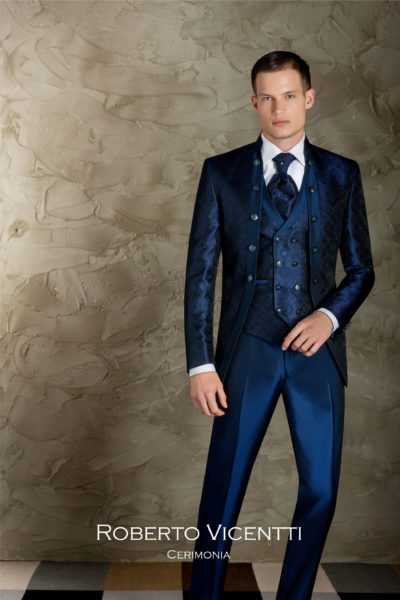 If on your wedding day you want to radiate charm, confidence and originality, we recommend this bridegroom suit in bronze brocade in woolen polyester fabric, consisting of a Mao collar blazer, special buttons to match the double breasted vest and tie.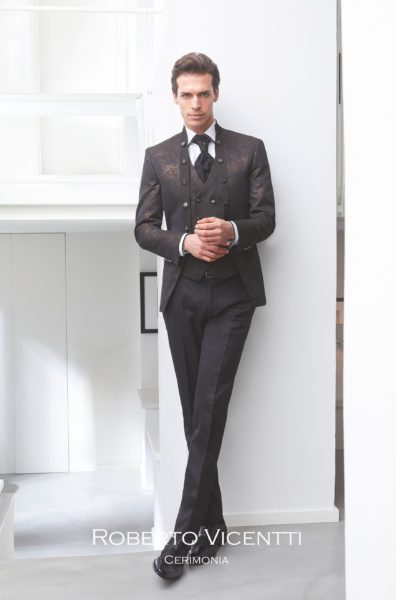 Bow ties always offer a modern and elegant look. The groom who wants to distinguish himself on his wedding day, can choose this accessory which is as classic, as it is essential. With this bridegroom suit with bow tie, blue brocade in polyester wool fabric, you will also add originality to your bridal look. Blazer with a peak lapel with a collar, a bow tie and a printed scarf, that matches the slim fit line pants. The shoes, in classic cut, have a small decoration with the same pattern.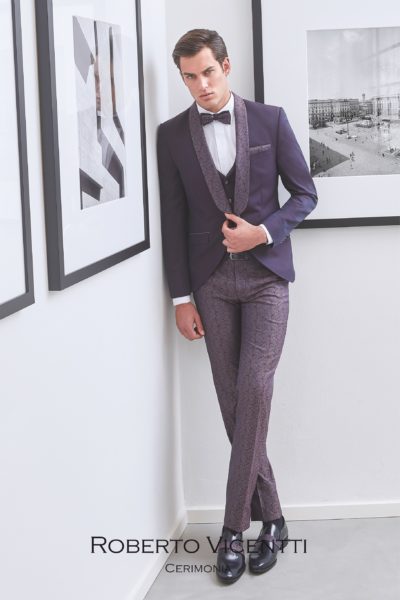 Choosing a color that is different from the classic black, blue or gray, is another of the aspects in which you can innovate. This spectacular litmus green bridegroom suit with micro-drawing in woolen polyester fabric, with a blazer, vest and printed tie can be your bet. The bride and the guests will fall in love.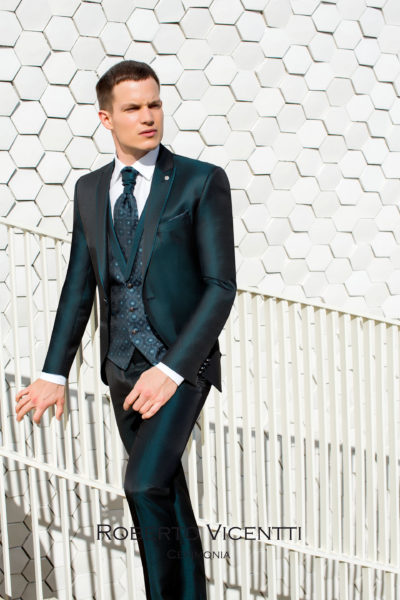 And finally, we present you a groundbreaking and avant-garde look, with this original groom's suite for its print and color combination. Check the jacket with peak lapel, double-breasted vest and solid blue slim fit pants, combined with gray patterned tie and handkerchief. The mocasiones give it the classic touch.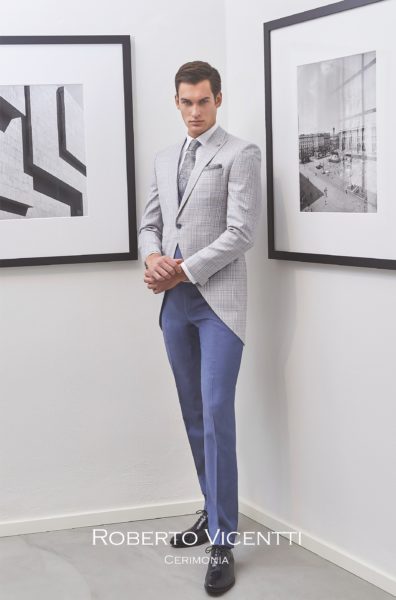 The variety is served in Roberto Vicentti collection, which, inspired by the groom who wants to be perfect on his wedding day, awaits you in our groom suits store in Fuente Palmera. At Calle Portales, 4, Fuente Palmera, halfway between Córdoba and Seville.