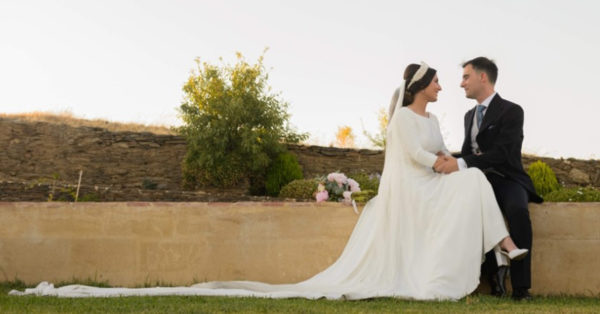 They said "yes, I do" on a beautiful afternoon of July 6, 2019, as much in love with each other, as on the first day.
On a day as important as the day of the choice of her wedding dress, Elia was very well accompanied to choose her wedding dress – by her mother, her cousin Estela and her sister-in-law Sandra. Elia let herself be advised, and decided on the style Marcia by Manu García. A model as simple, as it is elegant.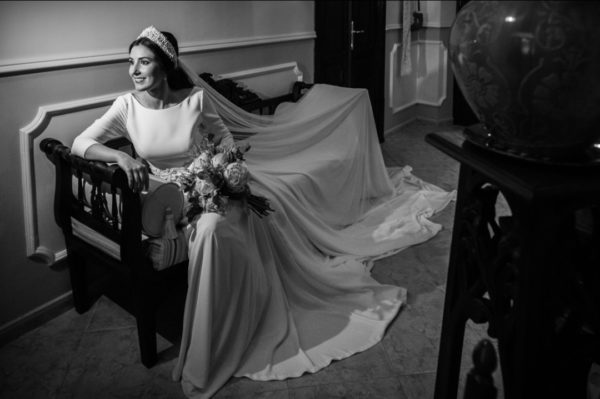 Elia wished that the train of her wedding dress was endless, but that it could be removed at any given time, seeking greater comfort. So a spectacular removable train was added. In addition, the wedding dress was completed with an ornament, that she chose for the waist and a crown, created especially for her.
With a crepe dress in "A-silhouette" cut at the waist, which stylizes the figure of Elia, a boat neckline, slim sleeves and a wide V-neckline on the back, the Marcia model by Manu García stands out for its simplicity and the fall of the fabric.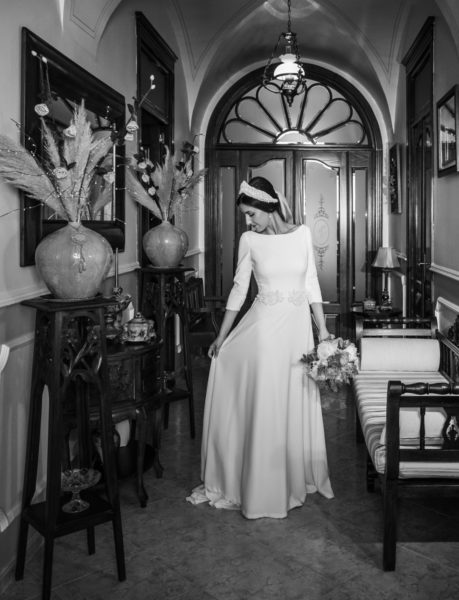 The most satisfying thing for us is that Elia felt her real self at all times: "It was the most beautiful day of my life, full of sensations, feelings and emotions, along with all the people I love reunited on my day".
Elia and Guillermo, a beautiful couple who from the first day they've met, knew that they were meant for each other.
Our most sincere congratulations!