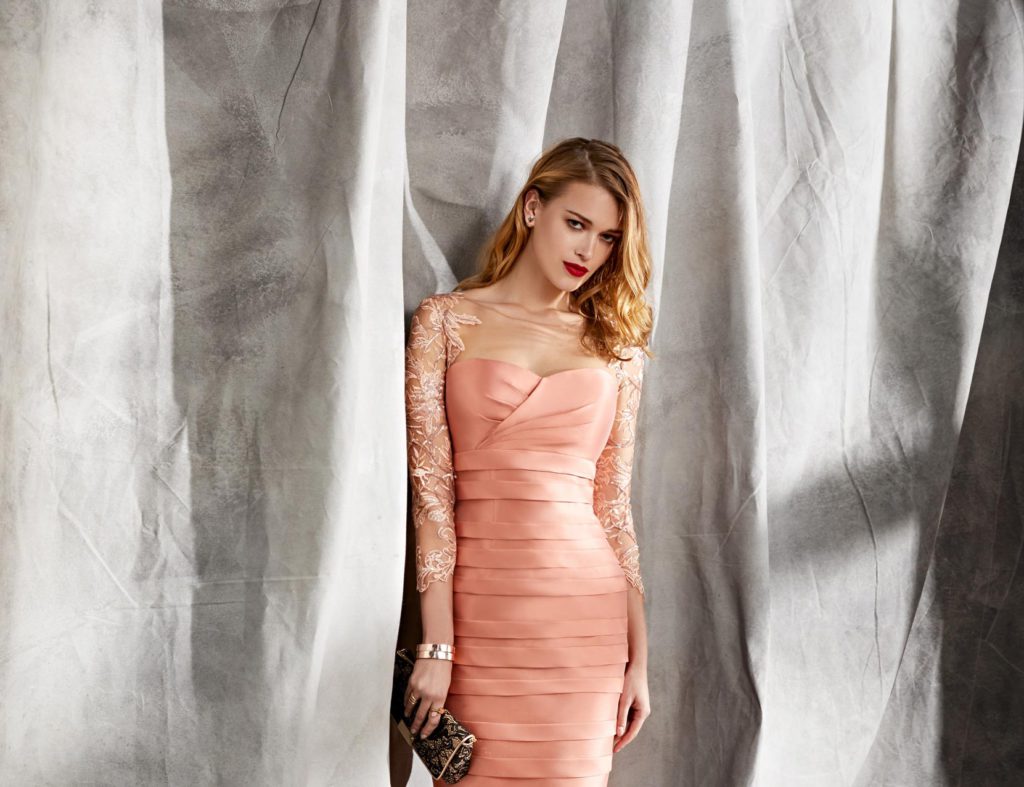 At this moment of the year we already think in the spring and it is that, if we do not intend to catch a bargain in the sales, we want to buy fresher dresses, warmer colors and happy, we focus our eyes on the area where the new collection is placed. In the event that you are invited to a wedding, surely you will need a spring design and that is precisely what we are going to focus on today, we propose some beautiful designs from the 2018 collection of Valerio Luna.
They are short cocktail dresses, with incredible fabrics combined with tulle, lace and a very appropriate color for the coming dates, it will be difficult to choose only one of them, although it is true that it is not enough to see the photos, it is necessary to try them to see what such we feel. We indicate the store phone, 957638688, remember that we are in C / Portales, 4. Fuente Palmera (Córdoba).
The combination of the print of the skirt, smooth body with a small draping and neckline with plumeti is really spectacular, a black and white design with which you will not go unnoticed.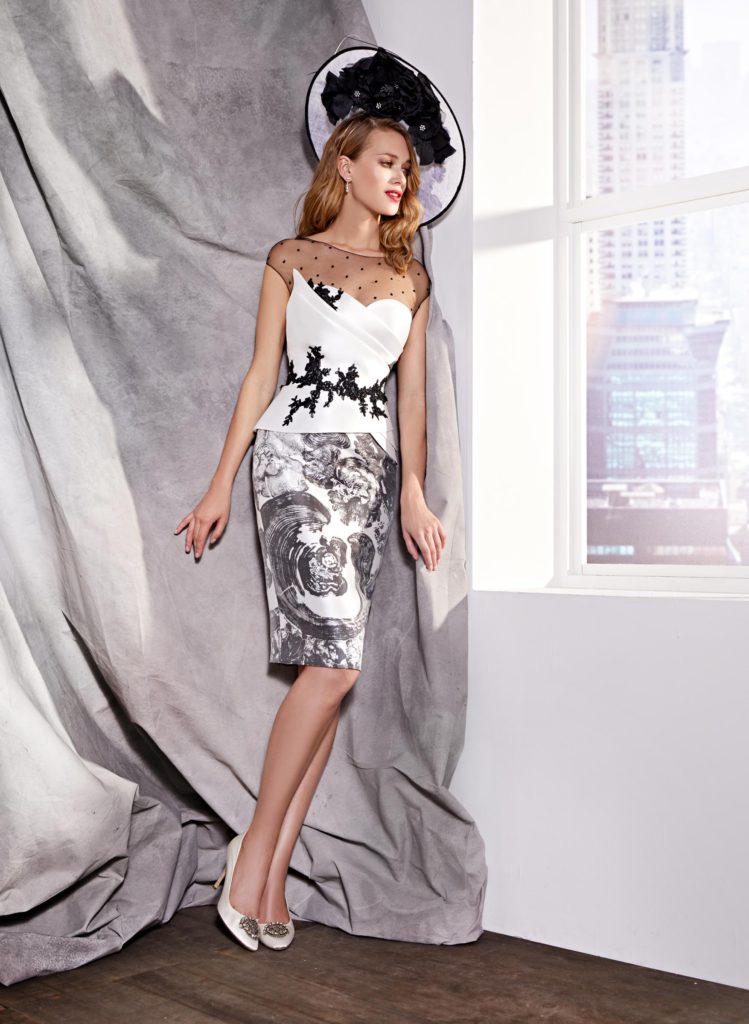 A dress in mustard tone, skirt with volume and body in chantilly with an original neckline in the back.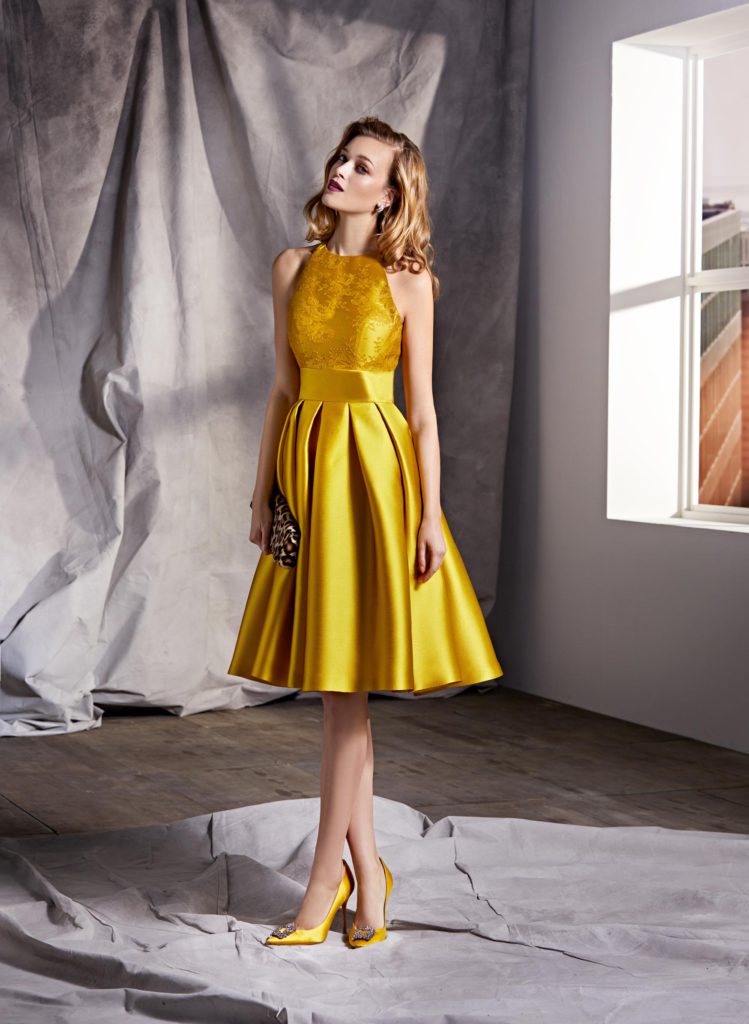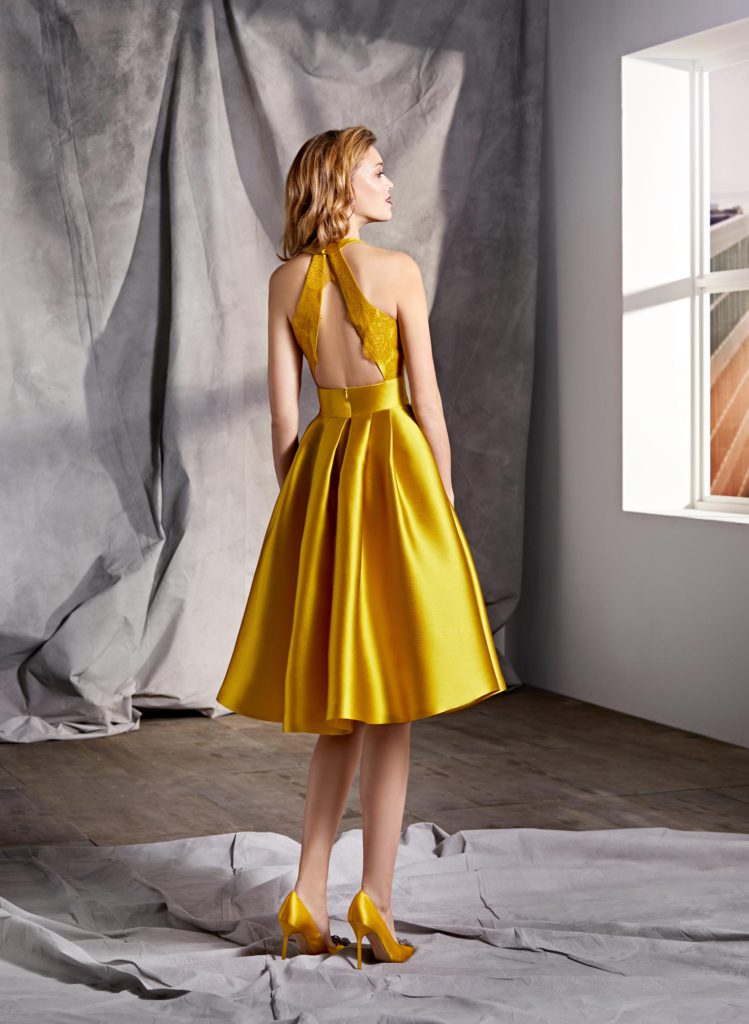 This green dress is very youthful, with a tube skirt that highlights the great loop that has in the front.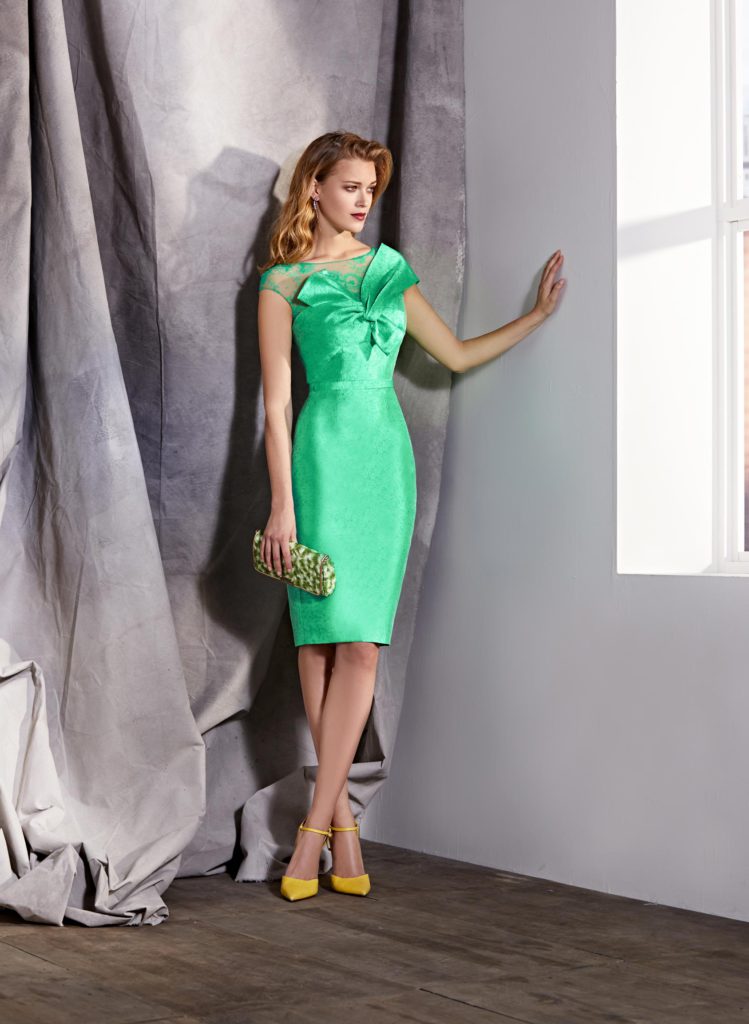 What if you risk the mallow? A very elegant design with a two piece skirt, chantilly metallic body with V-neckline and semi-fitted sleeve.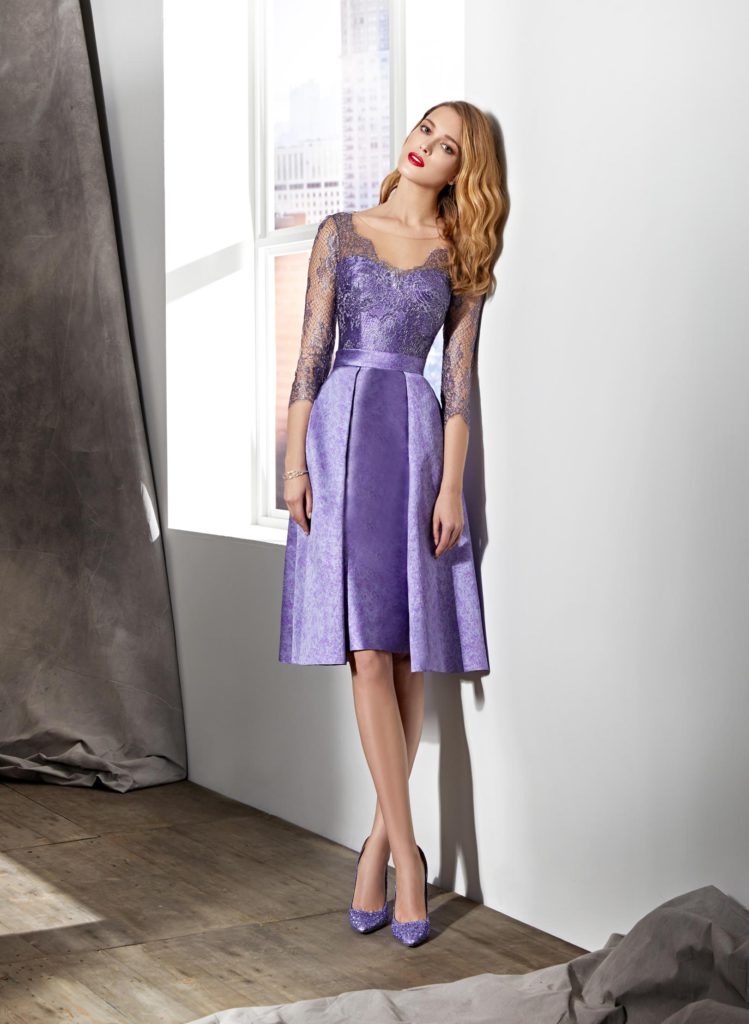 This design in salmon is highlighted by the semitransparent embroidered tulle sleeve and lorza skirt, a delicate dress with which you will be the queen of the party.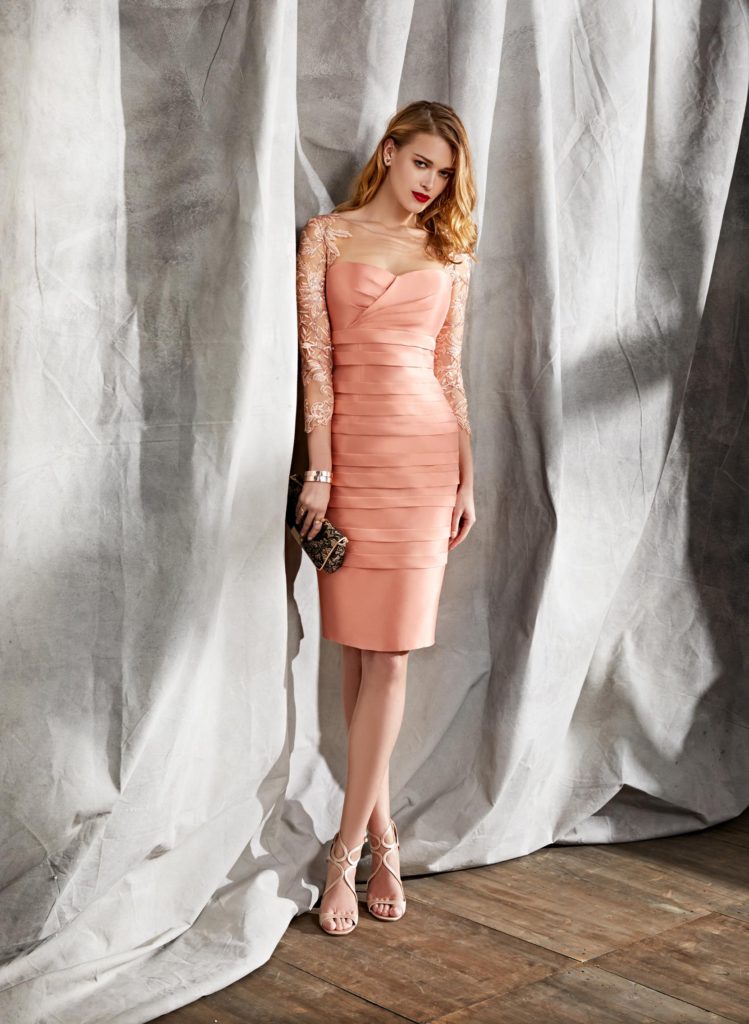 Finally, a simpler dress that stands out for the cascade of ruffles on the skirt and sleeve, do you like it?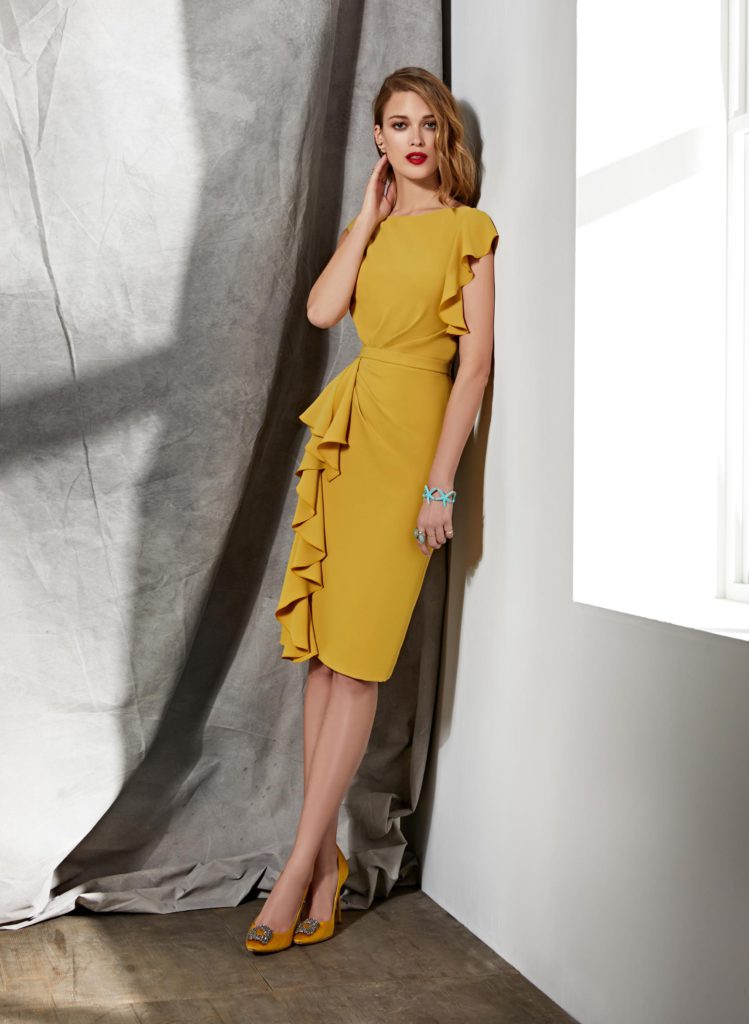 What do you think of our proposals for guests in the spring?