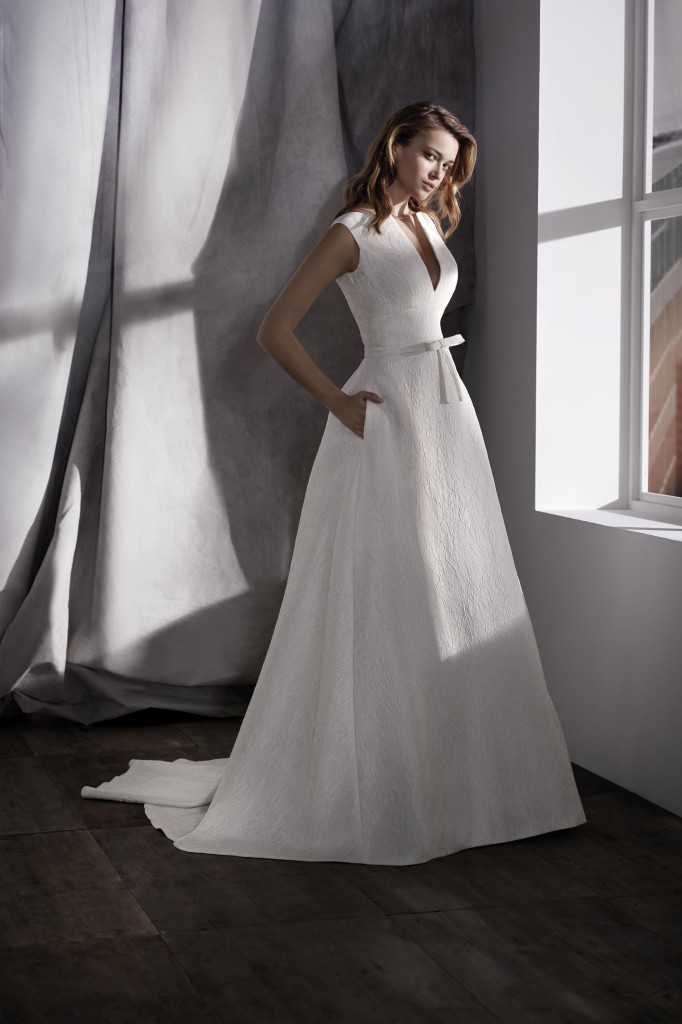 Would the client agree to these conditions? It is time to start looking for the wedding dress, we have the wedding date, the days and weeks go by and these months run, there is no time to lose, It is time that the dream wedding dress, the one we had in mind for a long time, materializes and we have it in our hands to show off the most beautiful day of our lives.
But first, we want to give you some recommendations. Take note!
Let yourself be advised and even if you have a previous idea of ​​what you want, allow yourself the luxury of seeing many wedding dresses in catalogs and magazines to be able to inspire you.
Do not focus on what it takes, always have an open mind being aware of what suits you and what does not.
Do not go with many people to choose your dress, ideally they are people of total confidence, who love you and really appreciate you, who only want to favor you, who do not try to change the idea you are carrying, that these people are the that they accompany you in the successive tests and not new people, the dress has to be surprise for the relatives and guests and so many different opinions can get to confuse you.
Do not visit too many stores, do a search of the options that you have, inform yourself or take reference of other girls to make a previous selection of those that you want to go. Take into account the variety of dresses and if possible, make the modifications you deem appropriate, so that the wedding dress you take home is the one you always dreamed of.
To the test of the dress, do not forget to wear the underwear that you will use on the day of the wedding, especially the bra. Also take the shoes so that the dress has the appropriate length.
Transmit to the clerk everything that does not convince you of the dress, details that you would change, what would you add.
Do not go to the tests of the dress without makeup a little and combing well. Showing a good face will make you more favored and what you see in the mirror will be as close as possible to the day of the wedding.
Keep in mind that the dress must go according to the wedding. It is not the same to celebrate a wedding on the beach in a more informal way, than to marry in the Church and celebrate the food in a room.
Have our recommendations helped you? Would you add any more? Leave a comment below.