The wedding of your son is coming, how much emotion you feel when you think that he is going to take a very important step in her life, that is happy and that reassures and rejoices you.
You will enjoy together with the couple and the family in a very important day for all. The godmother is very important on a wedding, she is the person who will accompany the groom holding his arm to the church and has to look radiant, according to the occasion.
Are you looking for a godmother dress? Very attentive to what we are going to show you right away.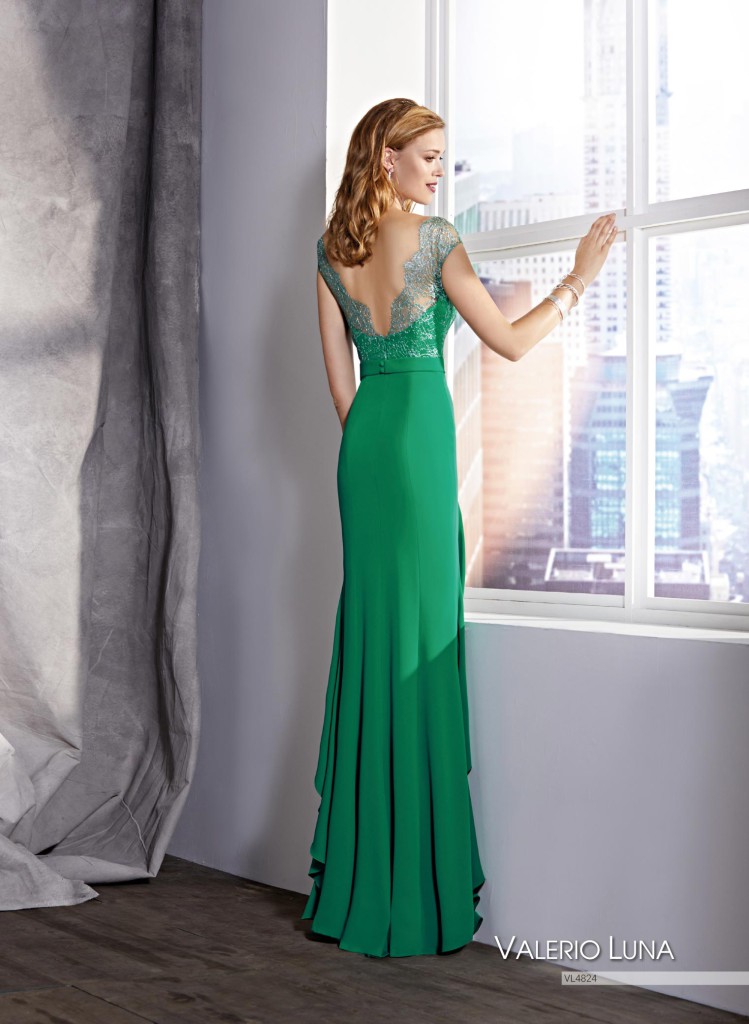 There are some rules that a godmother must take into account for the big day:
 Go as relaxed as possible, taking firm steps, looking forward and with a smile on your lips..
 It is important that the shoes you choose would be as comfortable as possible, you will avoid any slip or trip, this will help you to spend the day at ease and enjoying to the fullest. As a recommendation, you wear shoes even at home around a month before the wedding, so you'll know if you get scratched.
 Choose a dress that you really like, with which you feel favored and beautiful.
We have selected only a small part of Valerio Luna's 2018 collection. In the Web of Higar Novias you can have a look at the rest of the collection, also at wedding dresses.
This first design in bordeaux has an ideal jacket to wear in autumn weddings, the skirt is the highlight, in tulle embroidered with rhinestones and flowers in 3D.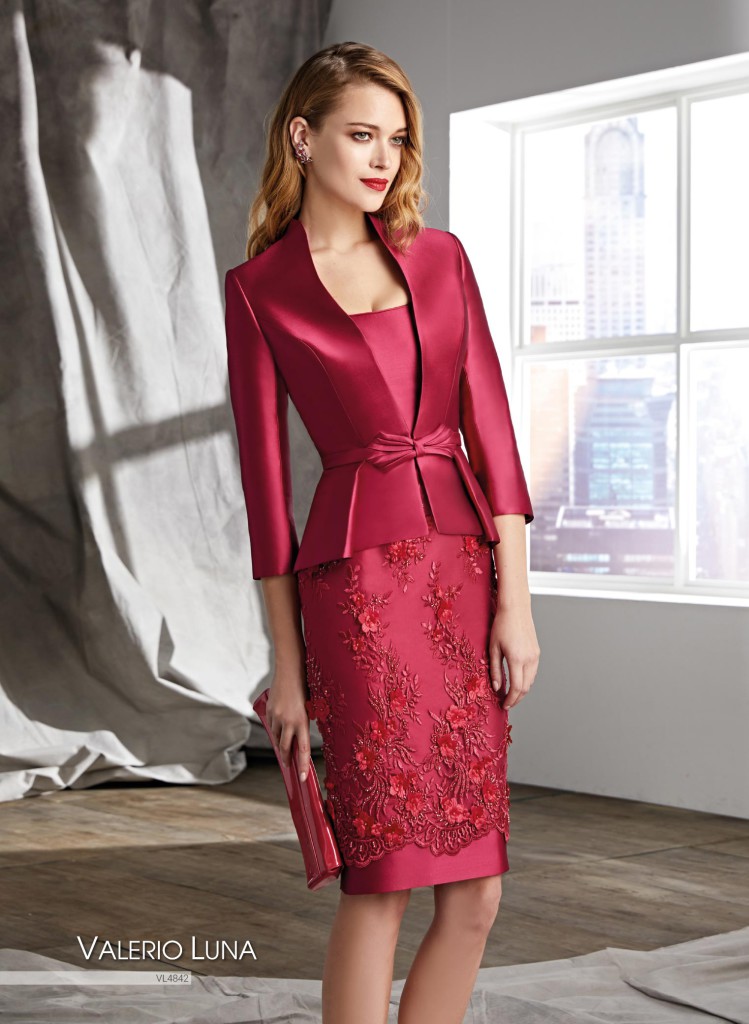 If you want to wear a long dress here you have this in soft peach color, a smooth skirt of mermaid line to which accompanies a body in embroidered tulle and turned collar.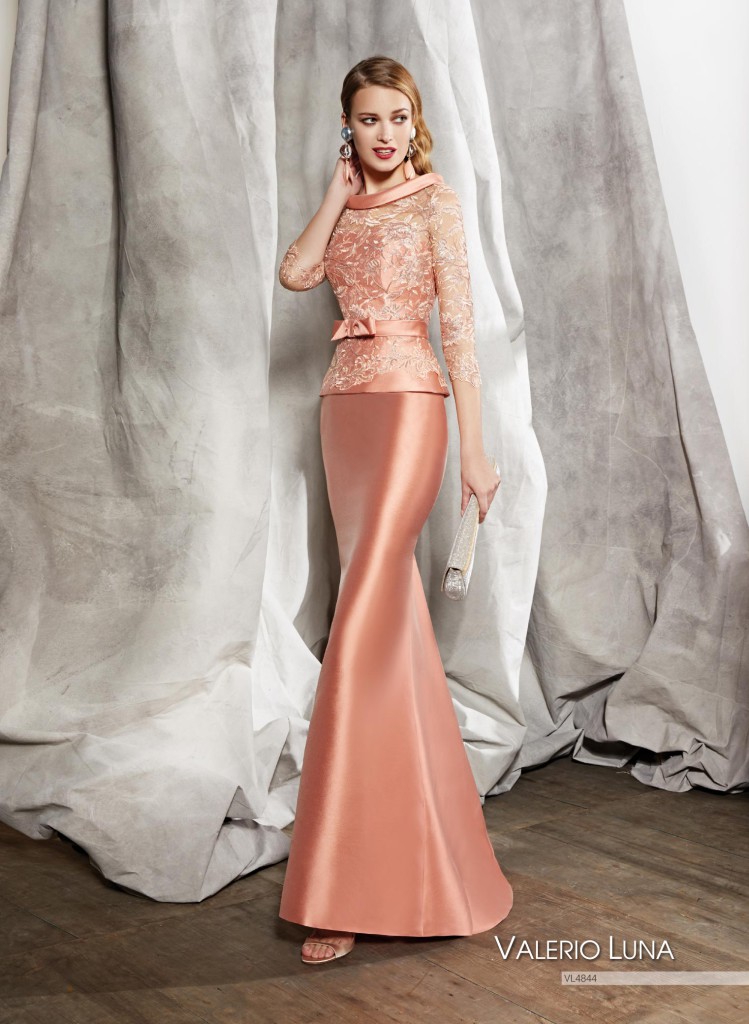 Another option is a set as ideal as this, from guipur embroidered on pallet in marine contrasting with the lining.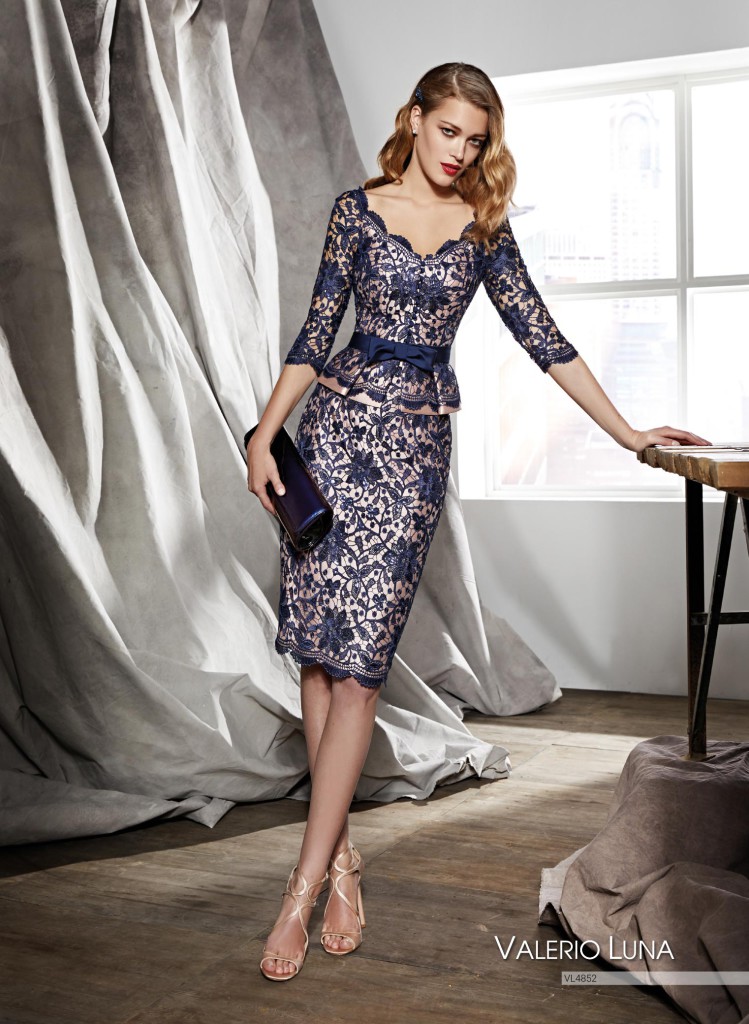 We continue with proposals of long dresses, it is the turn of this green mint, with the detail of the ruffles on the sides that run all the skirt. The body, of semi-transparent chantilly with internal neck in the form of heart.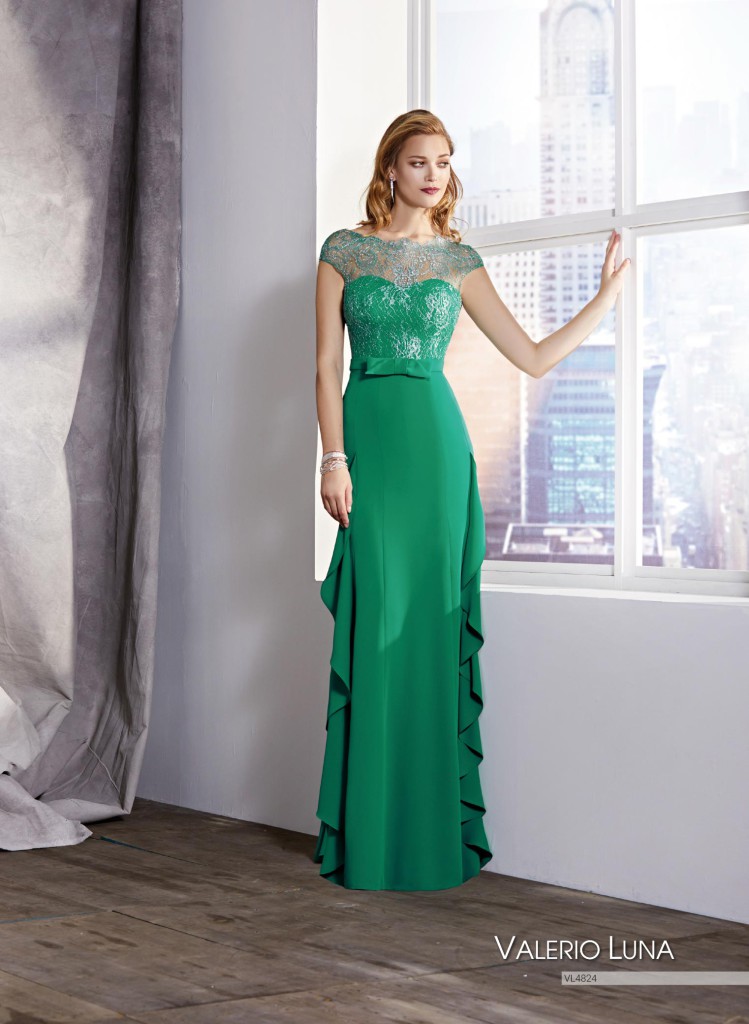 If you prefer the range of blues we show you this long silk pique dress with a very special body.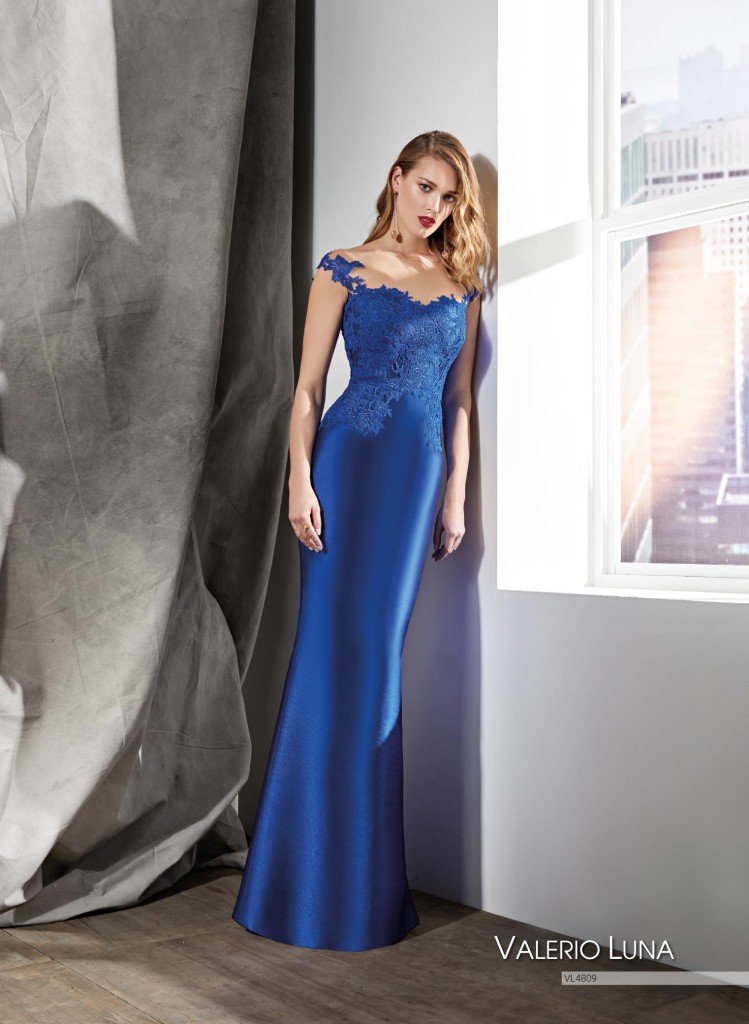 Which one did you like the most? What would you look like at your son's wedding? Write a comment below.