To wedding invitations we have to give the importance its deserve, the design says a lot about the bride and groom and can even predict the style or theme of the wedding. It is necessary to take good care of the text and study the data that we are going to include so that it does not create doubts for the guest.
There is the possibility of moving to a store specializing in invitations and gifts for weddings and choose the one we like, but we can also design it and create a very personal invitation, we have the option to give it an original touch, everything is in the hands of the brides and grooms.
Today we are going to show you some invitations that we have liked, to see what they look like to you.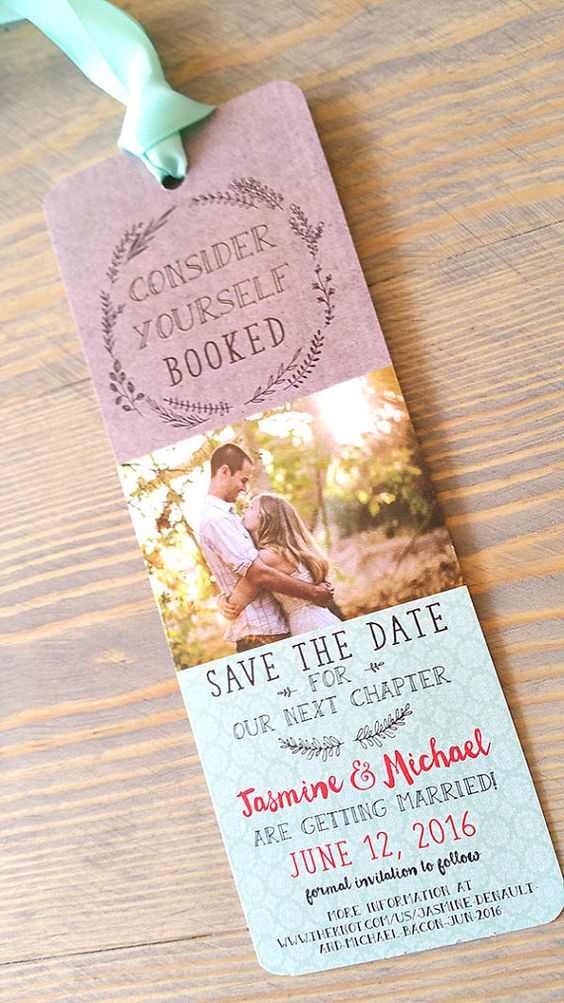 Is ideal to have it in our possession a few months before the event and have distributed it a couple of months before, in this way, we will have the confirmation of the guests in time and we will be more relaxed when it comes to the distribution of the tables, a task both tedious and laborious.
The invitation that we put on the front page is original and useful, moreover it represents a book separator.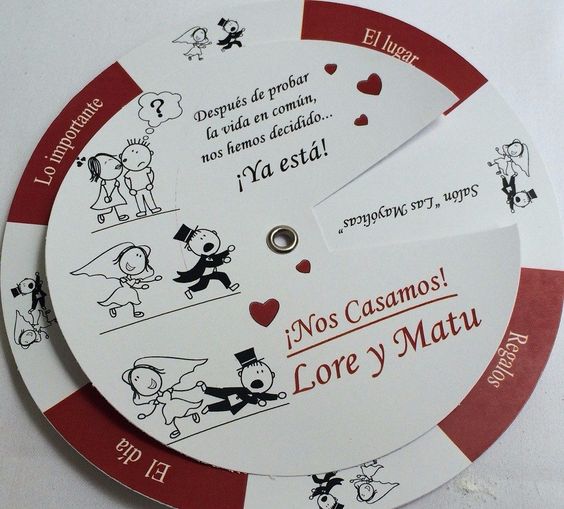 With this invitation in the form of a disc, you will announce to your guests in a fun and intriguing way each of the data necessary to attend your wedding, what do you think?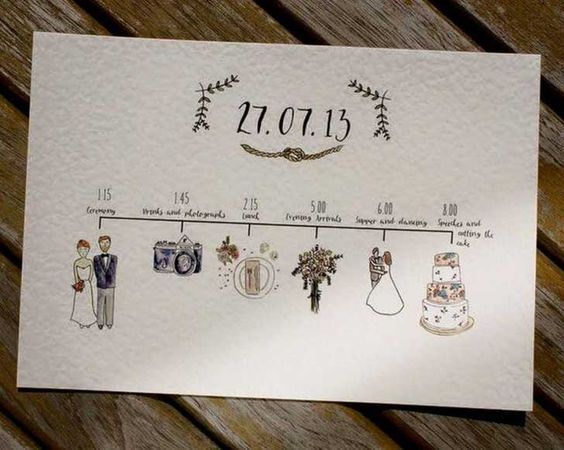 What do you tell us about this in the form of a timeline? To our taste, it would be necessary to include some more card in the envelope with the rest of information, but as presentation is not bad.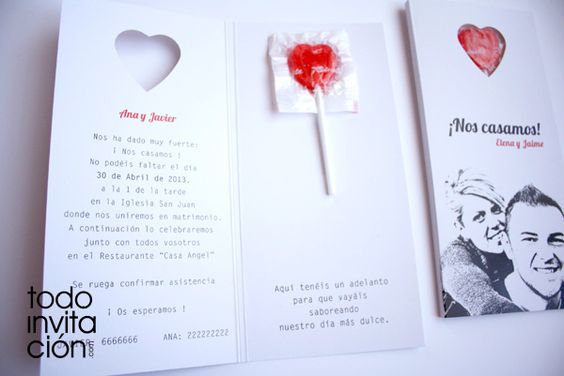 If you want to offer something sweet in advance, this option can serve you, with photo of the bride and groom included.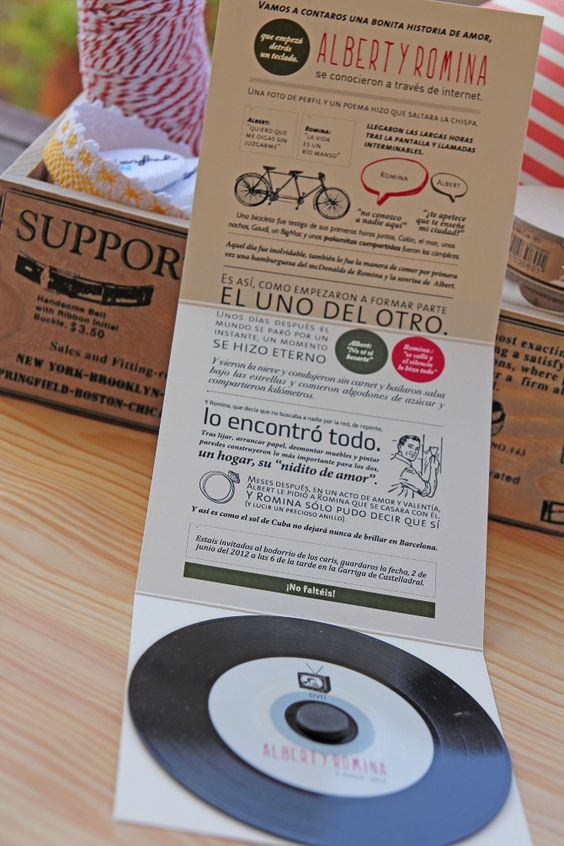 Do you want to announce it by telling your love story? Do it well and accompany it with your favorite music, the one that brings you good memories.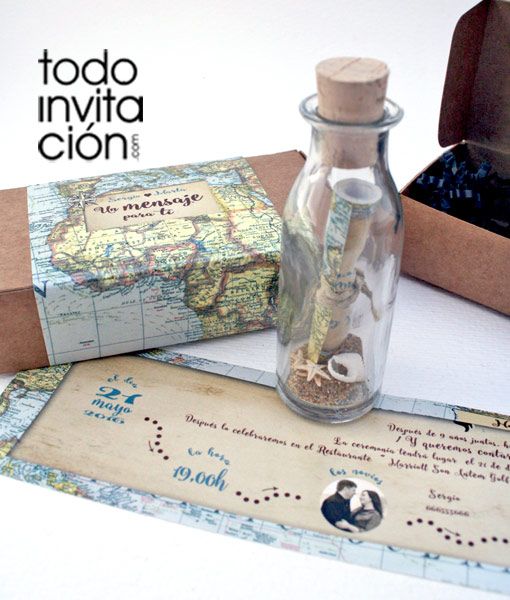 And a message in a bottle? The truth is that the packaging is quite colourful, what do you think?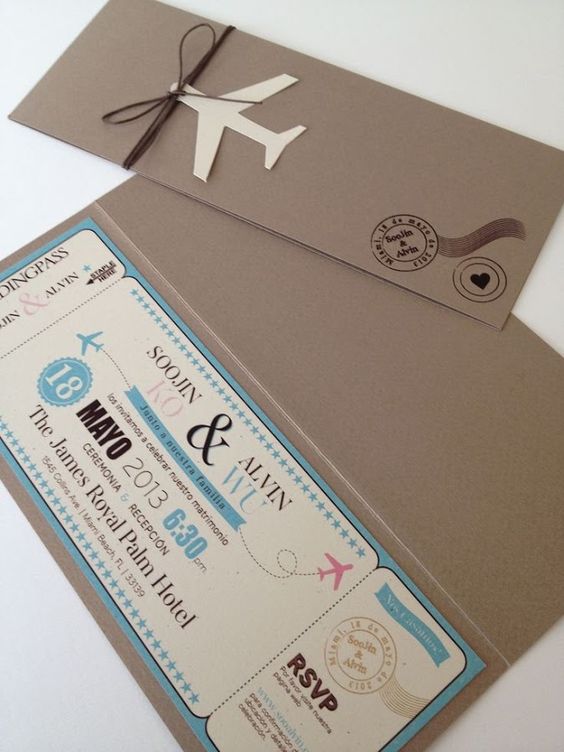 If you like to travel, reflect this leisure on your wedding invitations. The truth is that its are elegant pretending a plane ticket.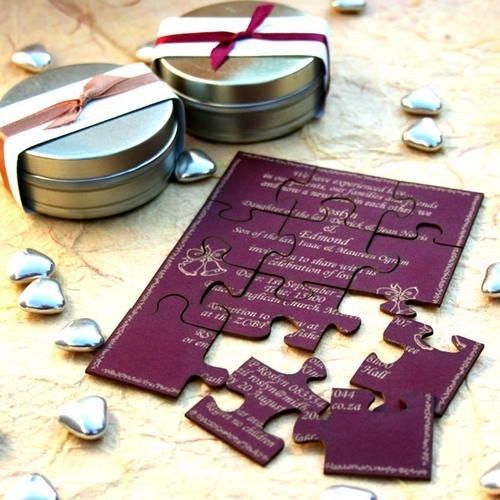 You can make your guests to work by having to make a puzzle to find out all the wedding details, the pieces are delivered in this silver box. Do you like it?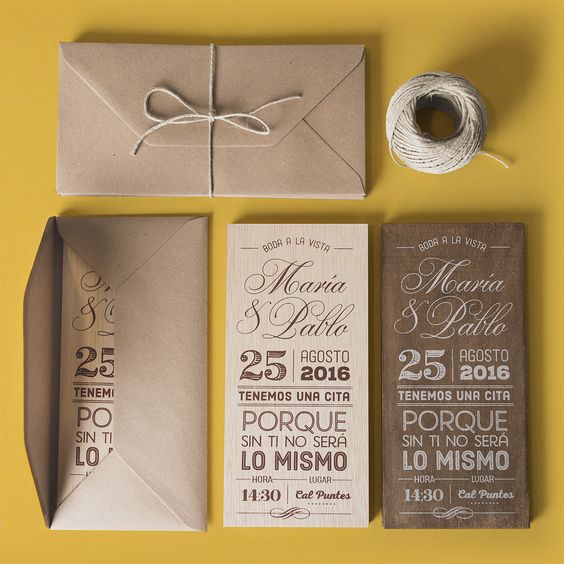 Finally, if you like the wood, record the data on these planks and deliver it in an envelope.
Are you excited about an invitation like this?
Images: pinterest, todoinvitación