How beautiful and colorful is the idea that we are going to give you today to decorate the room where we will celebrate the wedding. It is something totally handmade that of course you can do yourselves.
What would you like to use for the decoration of the place of the event paper pompoms?
Be very attentive to what we are going to tell you in a few moments because it includes a tutorial. Do you want to get down to work?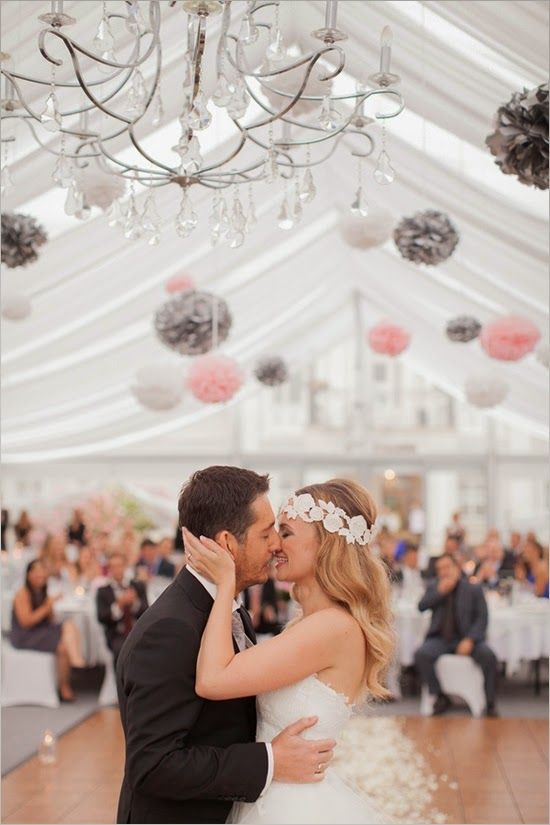 The paper pompons can be made in different sizes and colors so it looks pretty bright, adapting them to different rooms. Next, we will show you some examples so that you can get an idea of the result before giving you the step by step to elaborate a paper pompom.
Combined with lights for the night is beautiful, do not you think?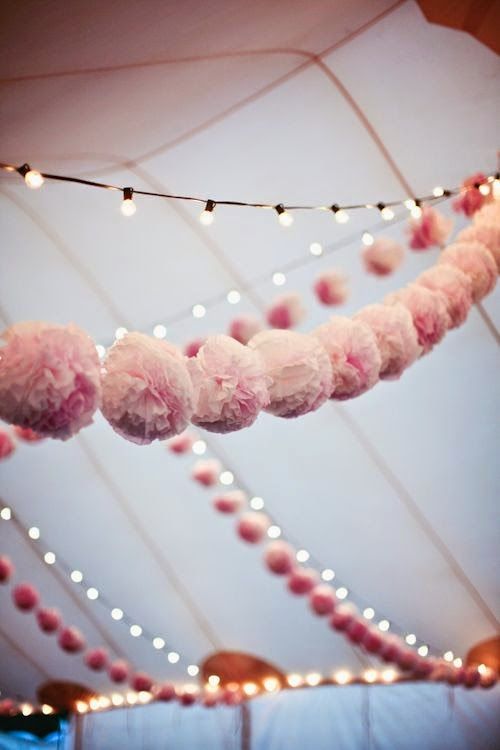 And use them to decorate the chairs of the civil ceremony?
Here are some examples so you can be inspired.

Other sources of inspiration …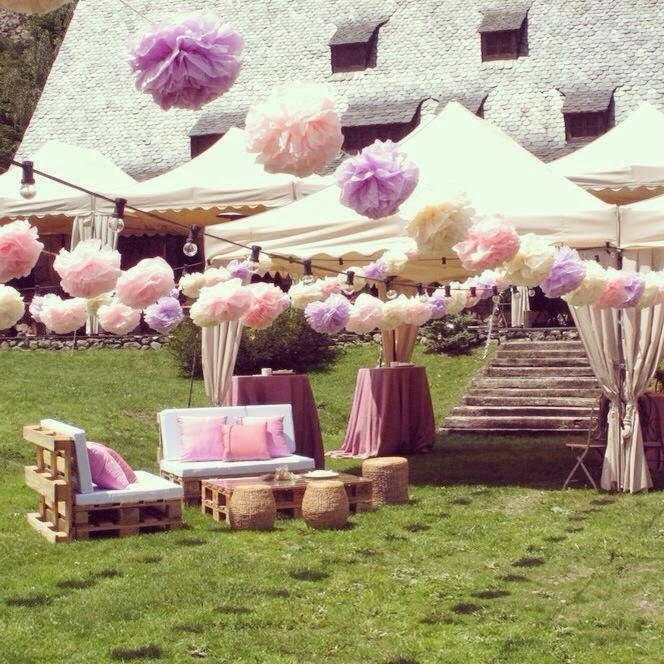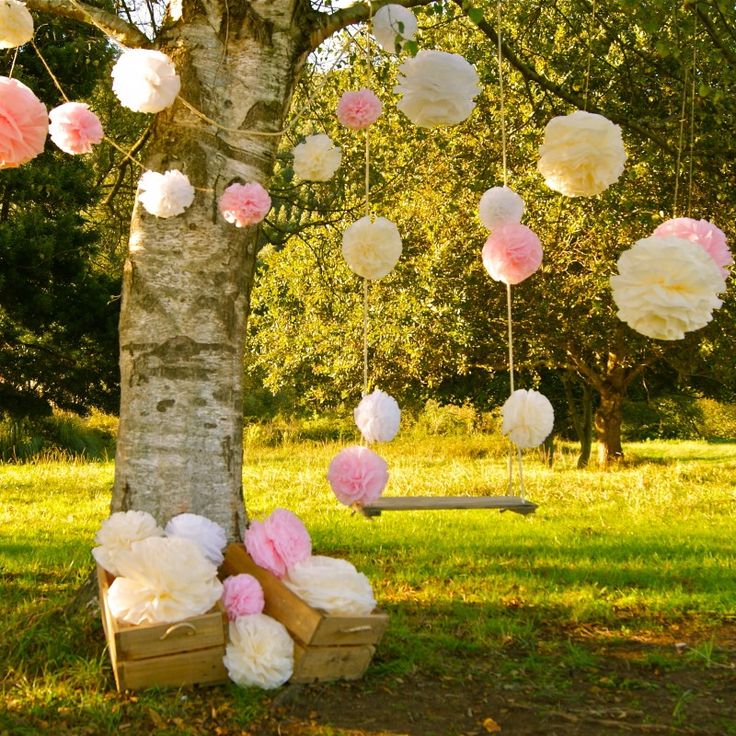 Do you like how it looks?
Let's now show you how to make a paper pompom.
1. We will need: tissue paper of the color you prefer, scissors and thread. Using several layers we are going to bend it with a width of one centimeter of thickness approximately to one side and another. See photo 1.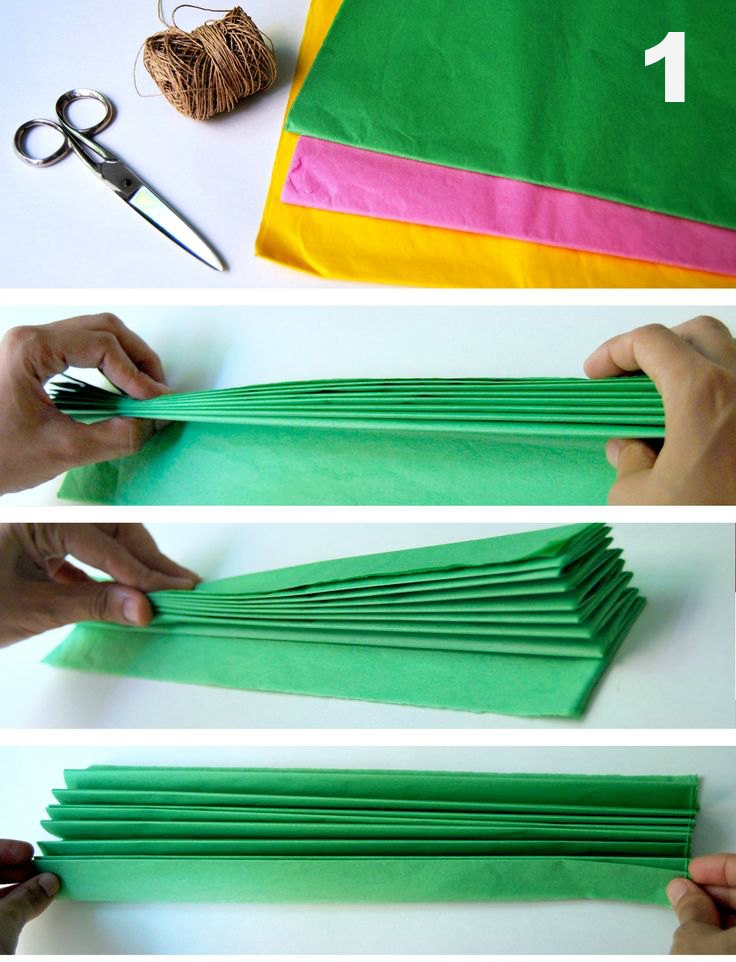 2. Once we have it folded, we make a knot in the center with a little thread. See photo 2.

3. Cut the ends with rounded shape with the scissors. See photo 3.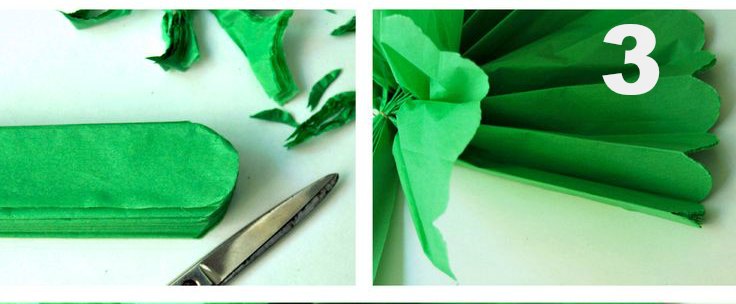 4. Little by little we are lifting and separating the silk sheets as you can see in picture 4 until forming the pompom.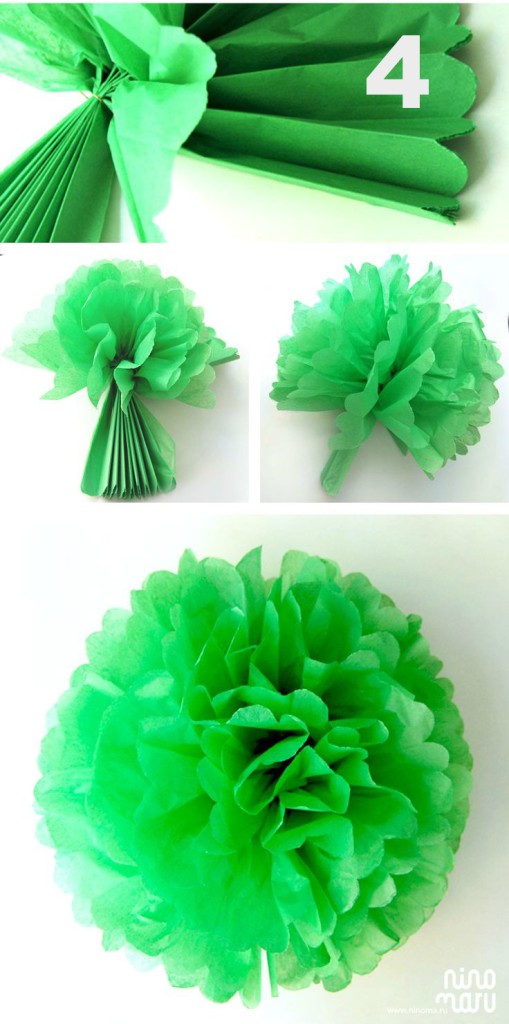 Here we also leave a link to a video: tutorial to make a paper pompom
Hope you enjoy the weekend
Images: pinterest