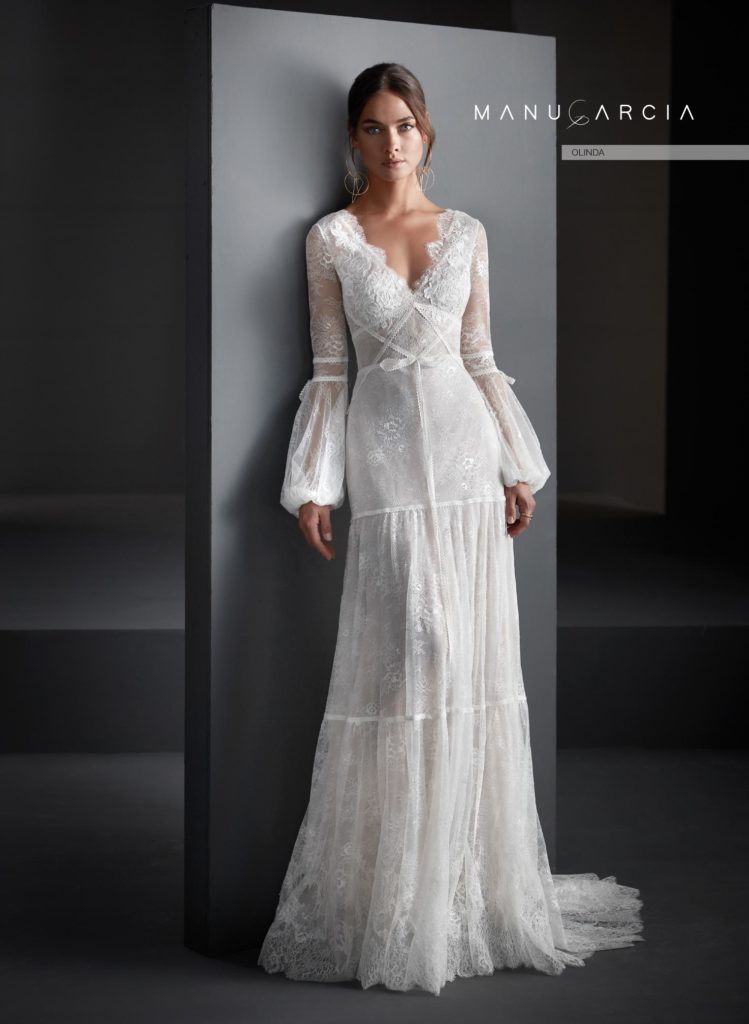 A couple of months ago when we presented you in this post the new 2020 wedding collection of Manu García. LOVE SEWING takes us to the beginning of sewing but with refined, exquisite touches that bring a lot of personality to each piece. We are eager you see it in full, we can finally show you little the jewels created by the designer, it is the fruit of much work and dedication that traslates into the illusion, smiles and happines of our brides when they come to the shop to try our desings, to say goodbye to us with total happiness, without worries, looking forward to the wedding day to wear for the first time your wedding dress.
For us, the premiere of a new collection encompasses many feelings, the best thing about it is that they are shared, the dedication and delivery of the team of Higar Novias makes many people happy and this is the engine of the company, that desire to continue manufacturing news so you can enjoy them.
We wanted to start this post by showing you very special dresses, the main protagonist is the fabric, dresses that you can not forget and we can hardly get them out of our head, fallen fabrics , plumetis, chiffons, tulles … We would like to know what you think, your opinion is very important for us, so we encourage you to leave a comment at the end of this post.
Are you ready to see the photos?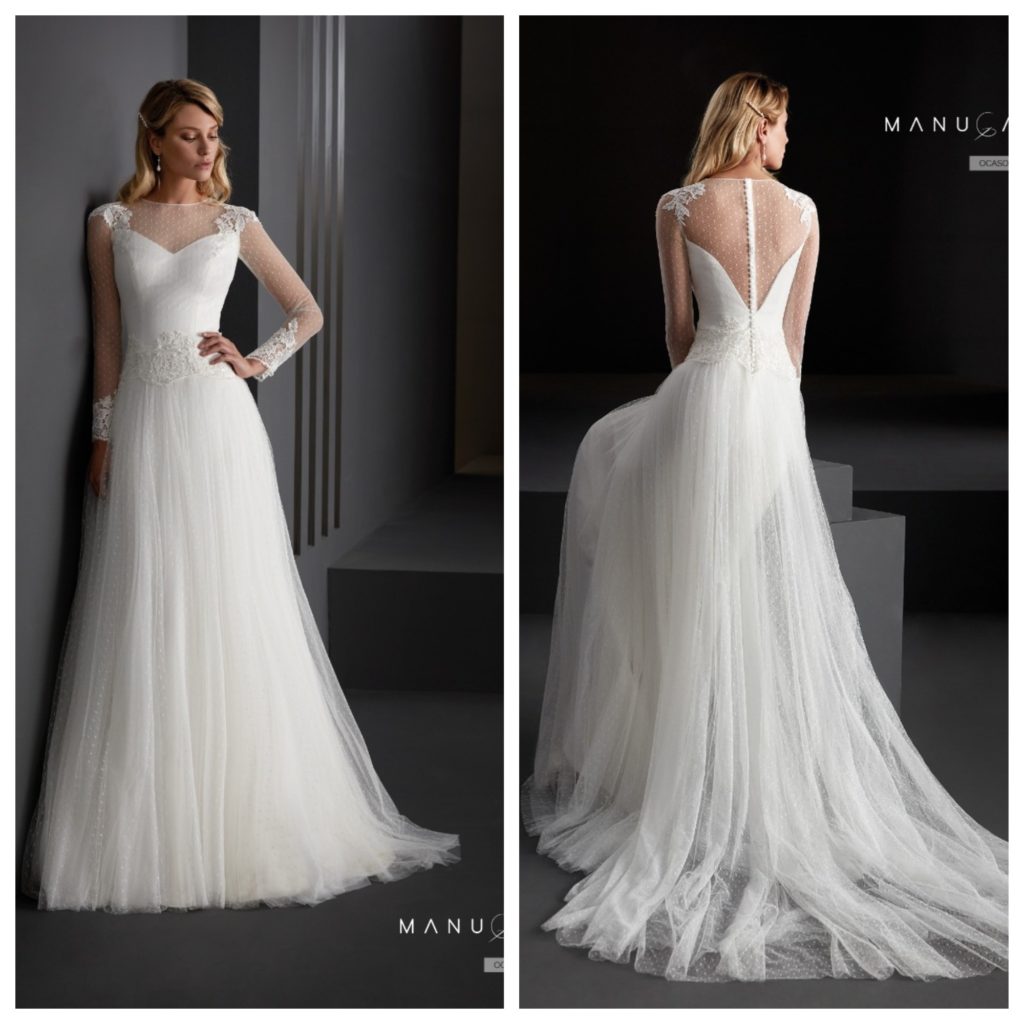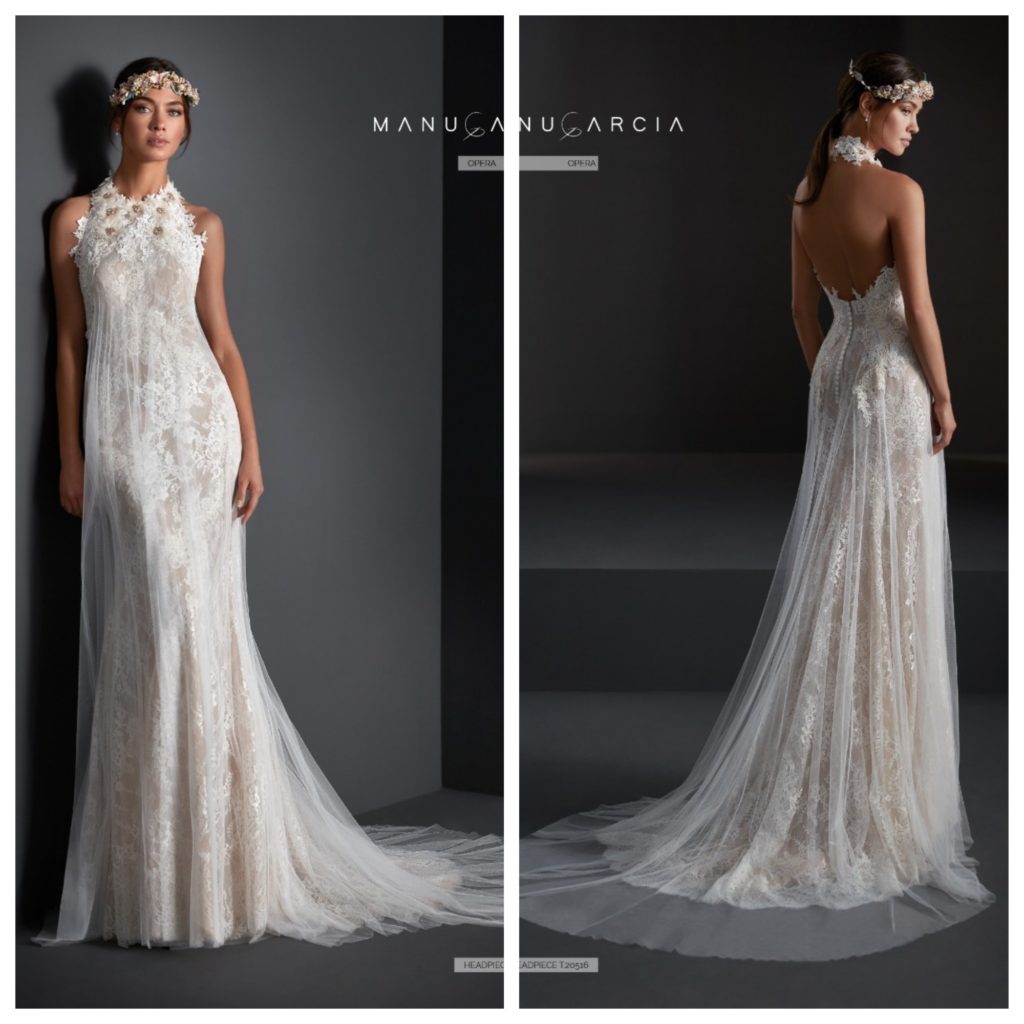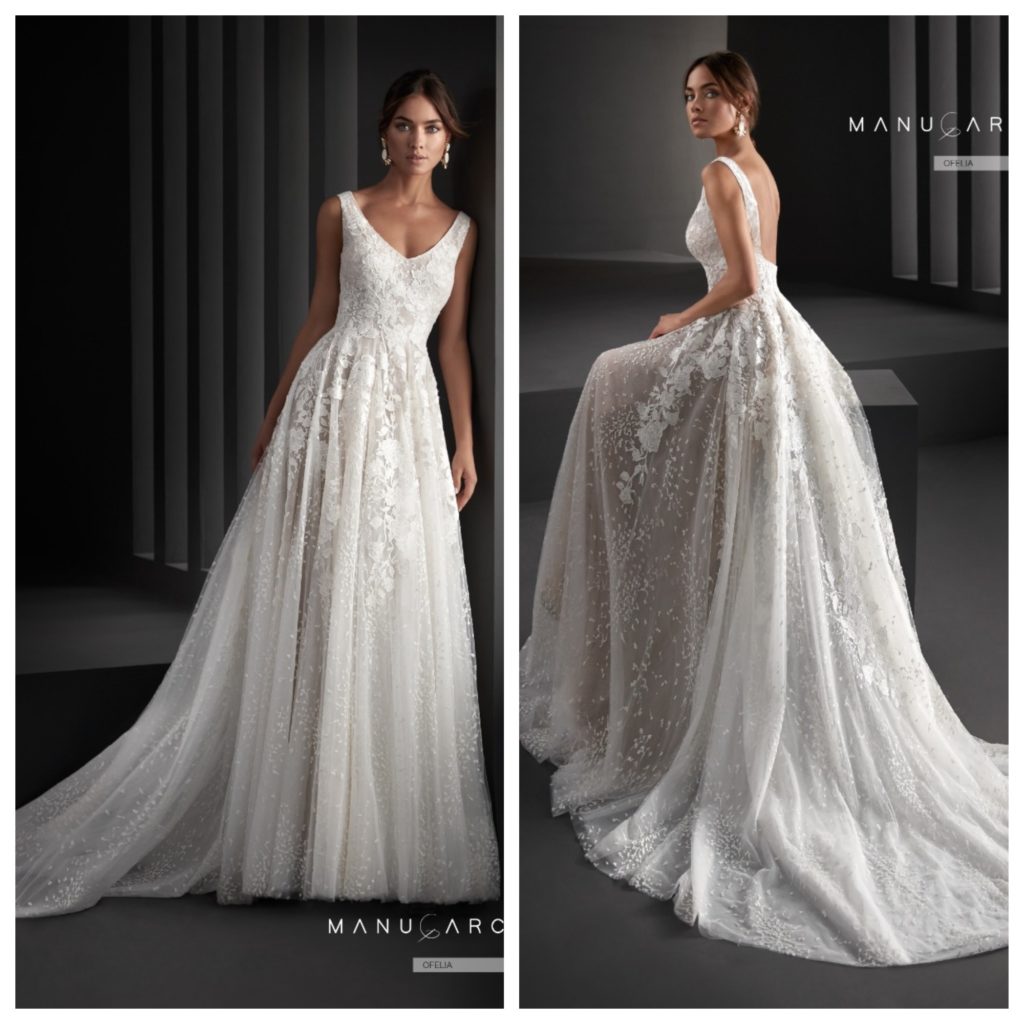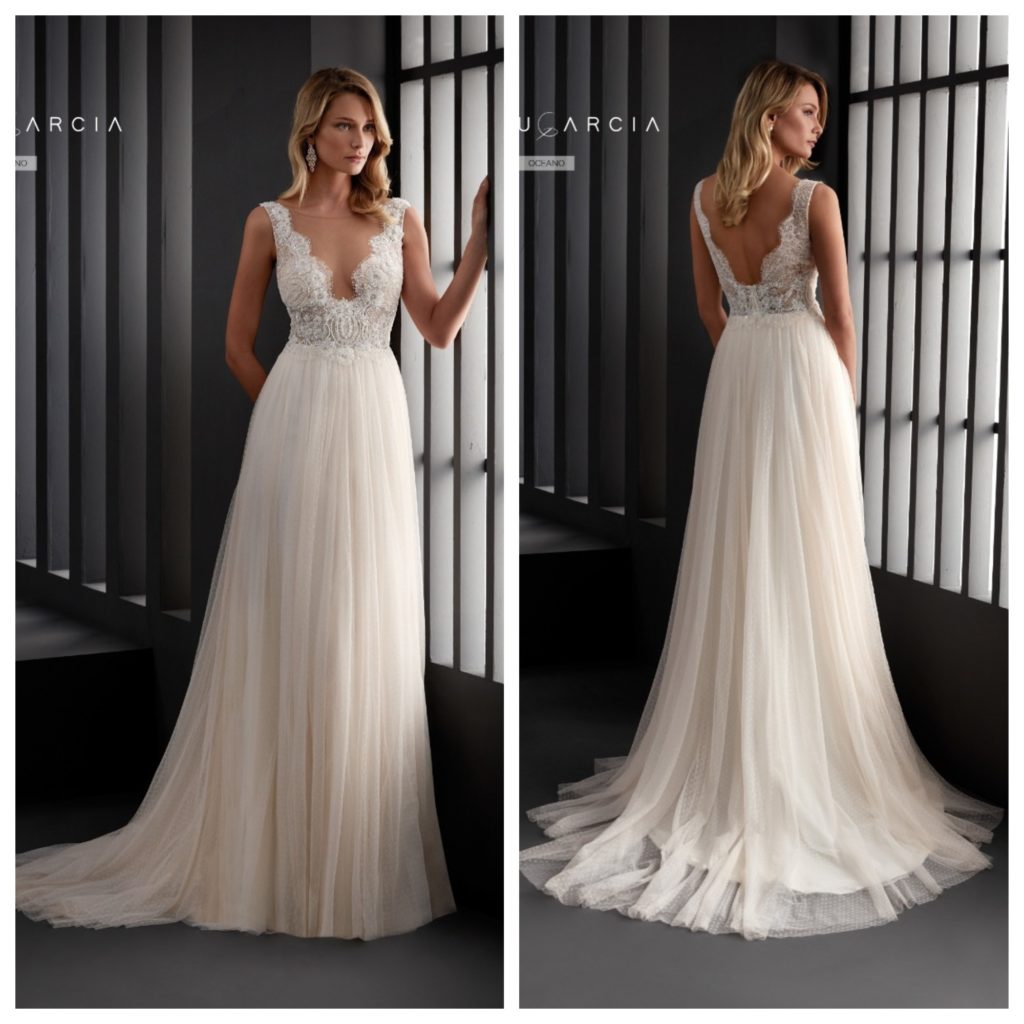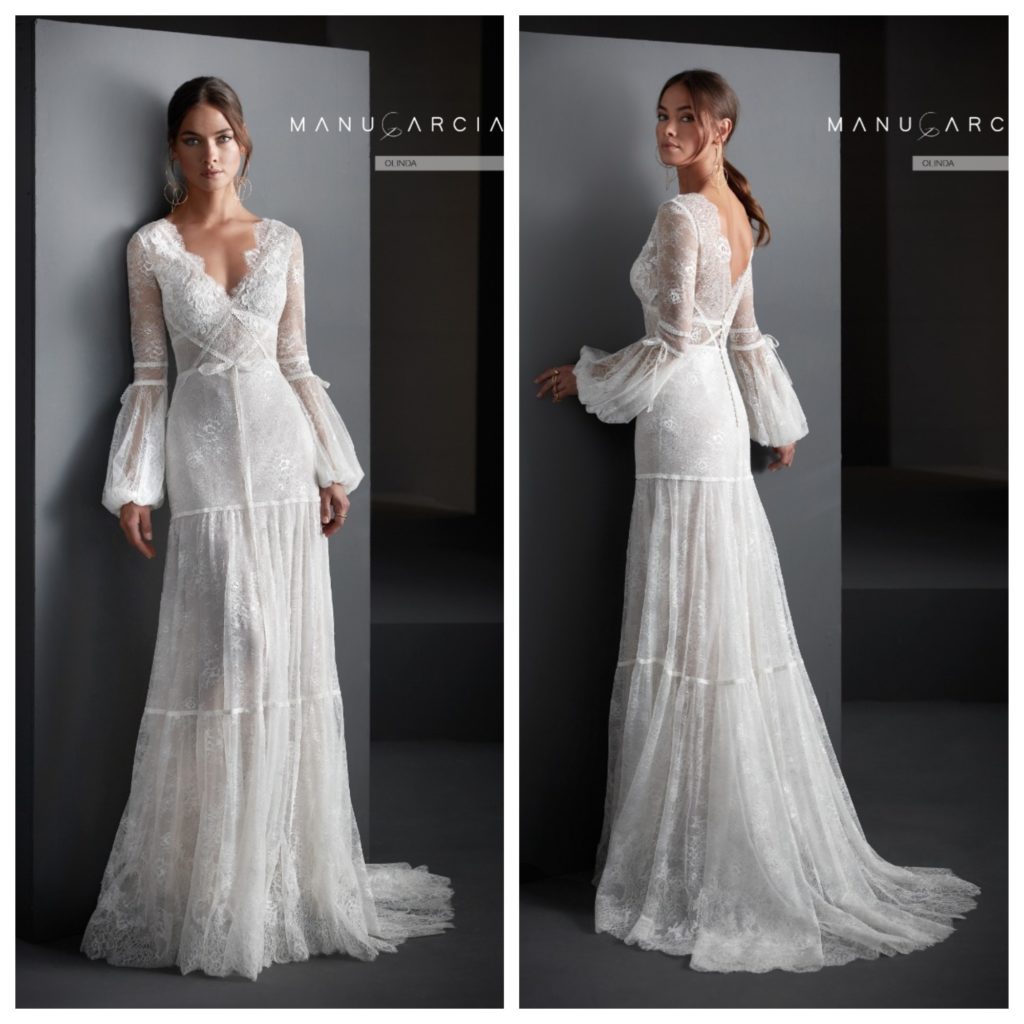 Enter the Web of Manu García to see the full collection, many of the designs in store are already available and it is necessary that you have reserved your appointment to be able to try them on.
Call +34 957.638688, we are at C / Portales, 4. Fuente Palmera (Córdoba).