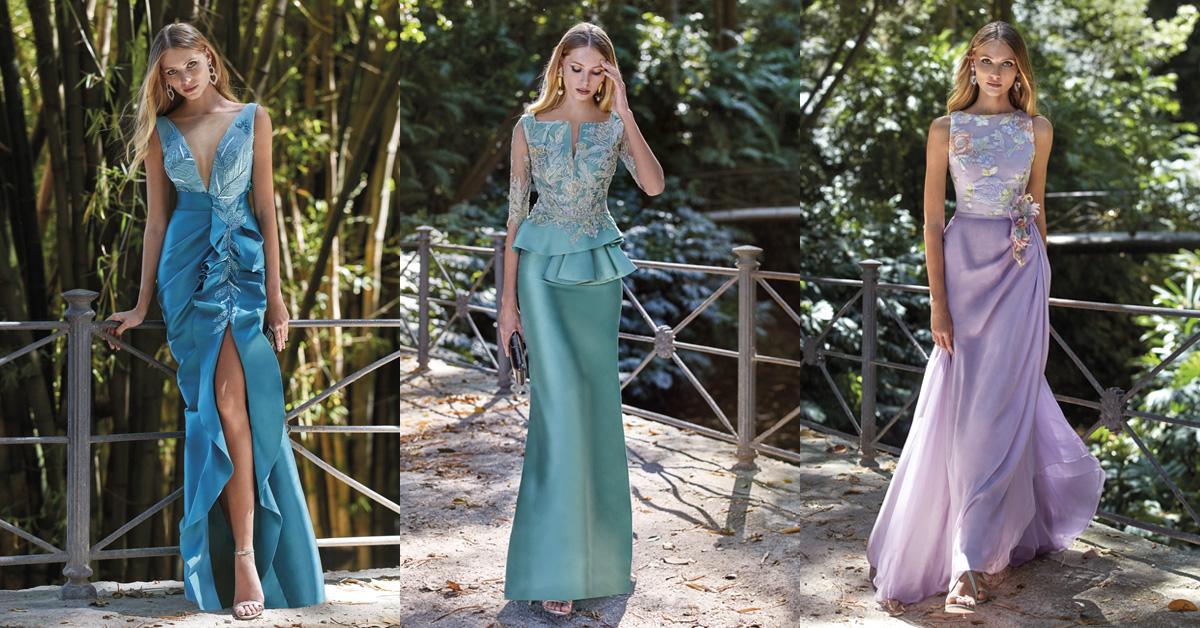 Did your best friend just tell you that she is getting married? Have your beloved brother and his girlfriend announced that they will soon say "I do"? What a wonderful moment, full of happiness, you have lived, right?
Now it's time to think about what guest dress you will wear. Finally, you can buy a cocktail dress, that makes you feel beautiful on such a special day. The questions that will arise now are: what type of silhouette is the most worn nowadays? What color favors me most? Which is more fashionable today?
In this blog entry we propose 3 shades that we fell in love with. You can find them in cocktail dresses for evening events, but also party-type dresses for that morning wedding, that you're counting the days to.
The turquoise color is a striking shade of blue, due to its intensity. It transmits positivity and self-confidence. With a turquoise cocktail dress, you will be a distinguished and sophisticated guest, with it you will not go unnoticed. It is ideal for a protagonist guest. Here we propose two cocktail models, that in addition combine various shades of blue, simply wonderful.
We fall in love with the green color in any of its shades. A color associated with nature, prosperity, generosity, and hope can only transmit good vibes. For this reason, wearing a green cocktail dress at the wedding of your best friend or your brother assures a complete success.
Pastel tones are always flattering, bright and very romantic, and easy to combine. We love them in cocktail dresses, because they highlight the most feminine side of women and they are tremendously elegant, like the ones we offer you.
What do you think of the perfect guest dresses from Valerio Luna that we have selected for you?
Have you fallen in love with any of them at first sight? Make your appointment at any of our Valerio Luna stores of the HigarNovias Group and try it on. And if you would like to make any changes, tell us without any problem, we'll do it for you!
HIGARNOVIAS
C/ Portales núm. 4. Fuente Palmera
Tfno. 957 63 86 88
Whatsapp 673 329 646
info@higarnovias.com
VALERIO LUNA
www.valerioluna.es
BARCELONA 932 922 451
MADRID 672 220 576
MÁLAGA 952 213 833
VALENCIA 963 943 672