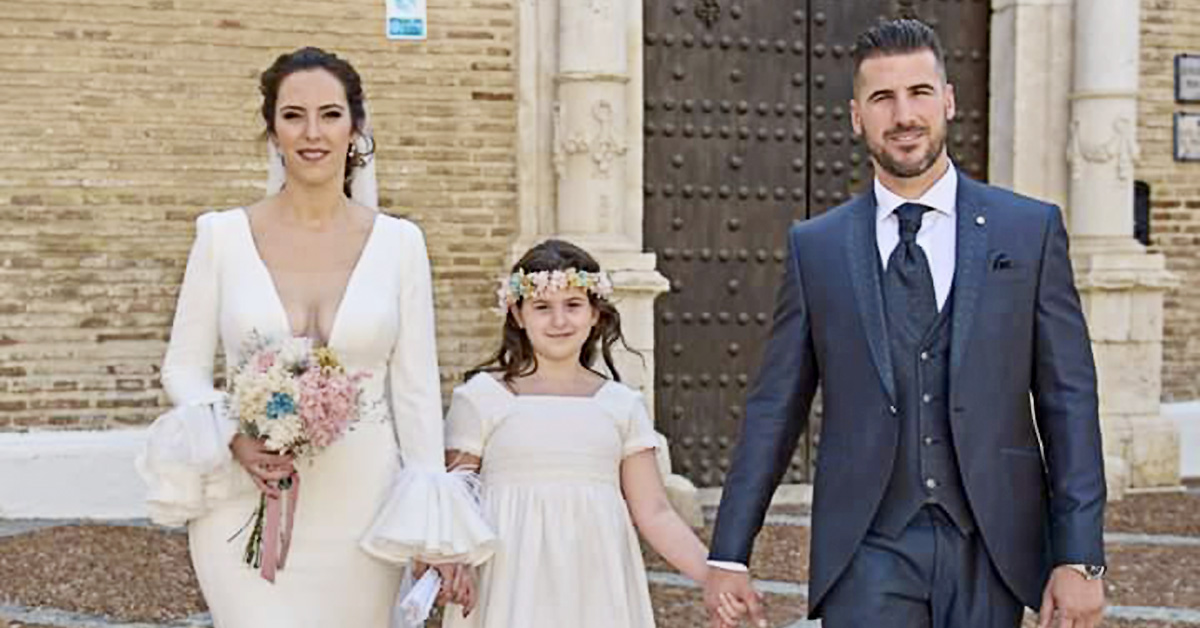 After 11 years of courtship, having lived together almost from the beginning, and with a beautiful daughter, Desirée and Antonio were finally able to celebrate their wedding on October 9th. After three postponements, the long-awaited day arrived with as much joy as nerves.
The love story of this young couple begins with "the roof" as Desirée tells us. "We have known each other since we were little children, I started dating Antonio when I was only 17 years old, at 19 we had our daughter Lola. We went to live together being very young. They always say that you have to get married, move in together and have children later. We built the house from the roof, we had a daughter, then we bought an apartment, and finally we got married. Maybe that's why our love story is very special ".
And so was their wedding, with several surprises, such as the pasodoble that the bride's father dedicated to the bride and groom, together with his chirigota, and the singing of Desirée's flamenco dance teacher. "Everything went perfect, we had a great day and I cried a lot because of our nerves, but we enjoyed ourselves like never before," recalls Desirée.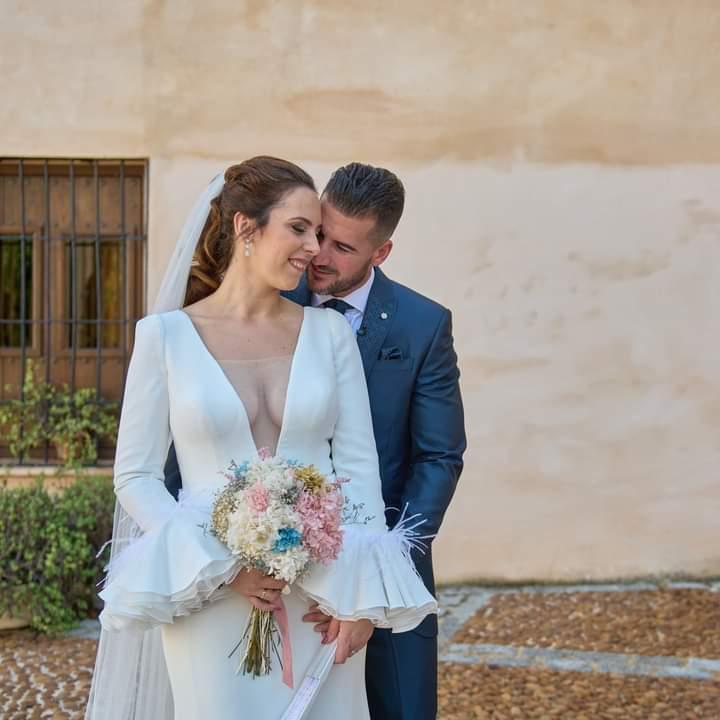 The couple put their trust in HigarNovias for their bridal looks, and they looked really radiant, as can be seen in the photos. And our team, delighted to make their dreams come true for a happy and emotional day for Desirée and Antonio.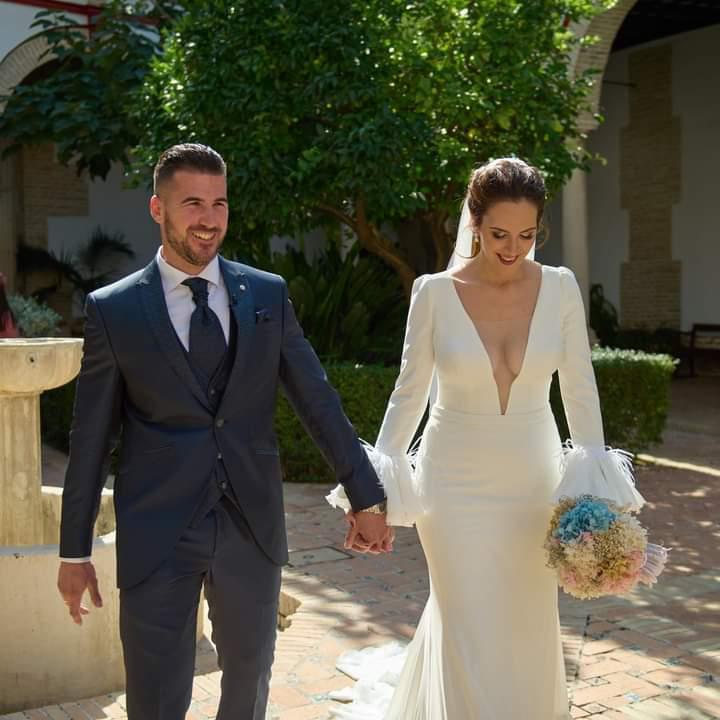 For choosing her wedding dress, Desirée surrounded herself with the most important people in her life, her daughter and her mother. Also, her grandmother and her aunts did not want to miss out on this magical moment. "I tried on 16 dresses, and it was my mother who, looking at the catalog, told me, this one is yours. When I tried it on, I felt a great emotion and I thought, this dress totally defines myself".
We are talking about the Califa Model from the Mimí collection by Valerio Luna. A wedding dress with a deep-plunge neckline made in crepe, that accentuates the bride's silhouette. With simple lines, its flamenco sleeves with feathers stand out. "I love its simplicity, and at the same time its risky and elegant neckline," Desirée confesses. She decided to go without the flower of the original design, to show off the neckline in all its splendor.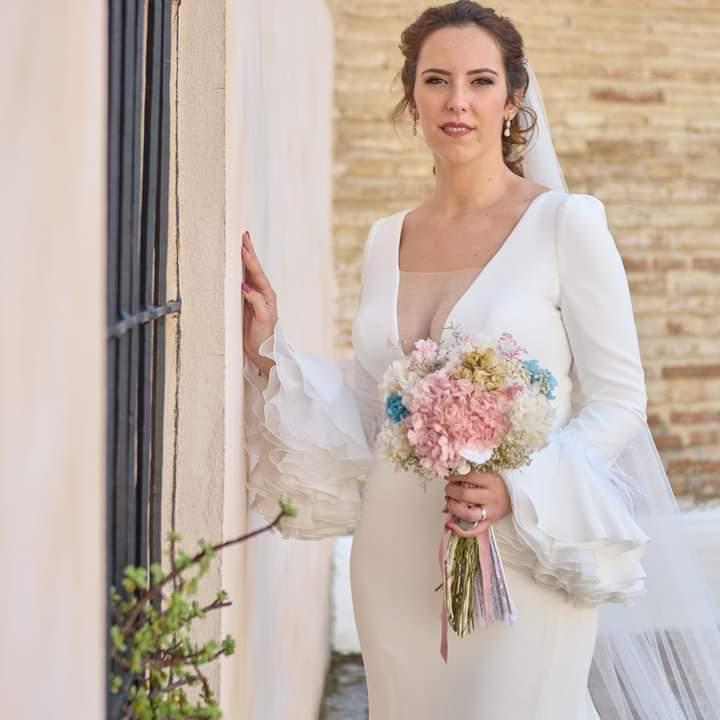 Desirée recalls with special enthusiasm the moment of collecting her wedding dress, "that day Andalucía Directo, the Canal Sur program, was in Fuente Palmera because of the Wedding Fair that was being held. They chose me to film dressed as a bride, and it was very special ".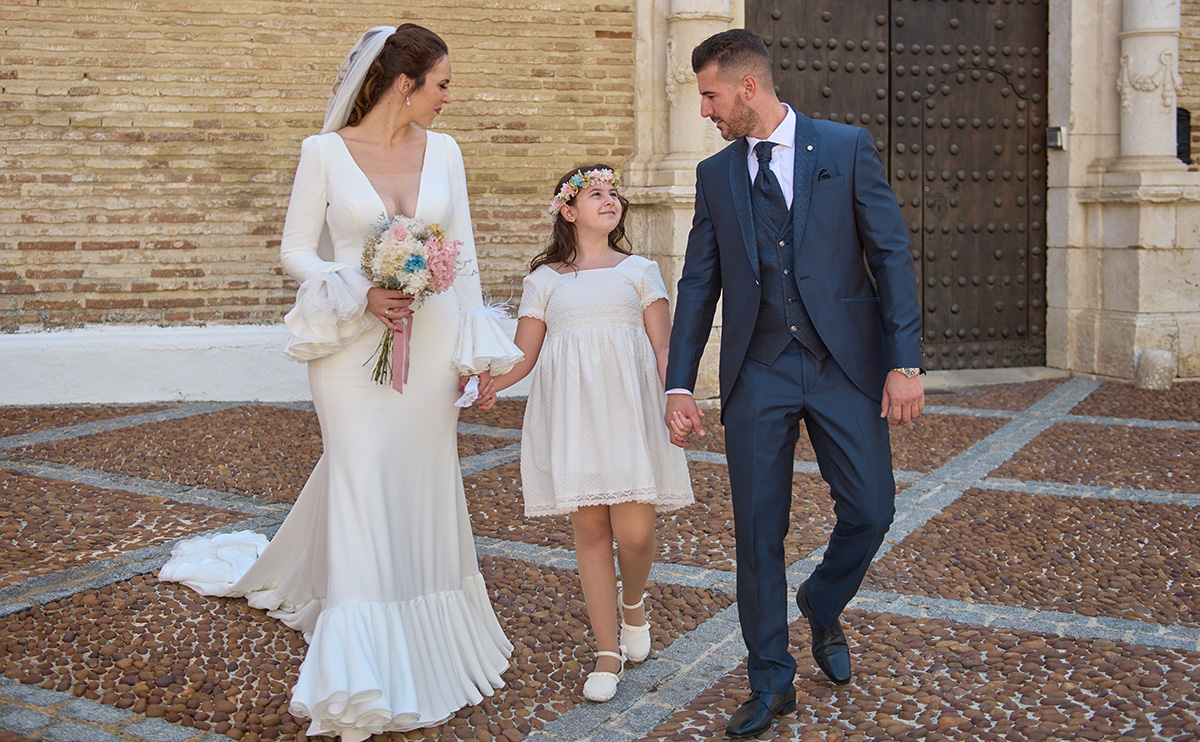 From HigarNovias, we wish you a great happiness together, a lot of health and strength to raise your little Lola. !! Congratulations!!