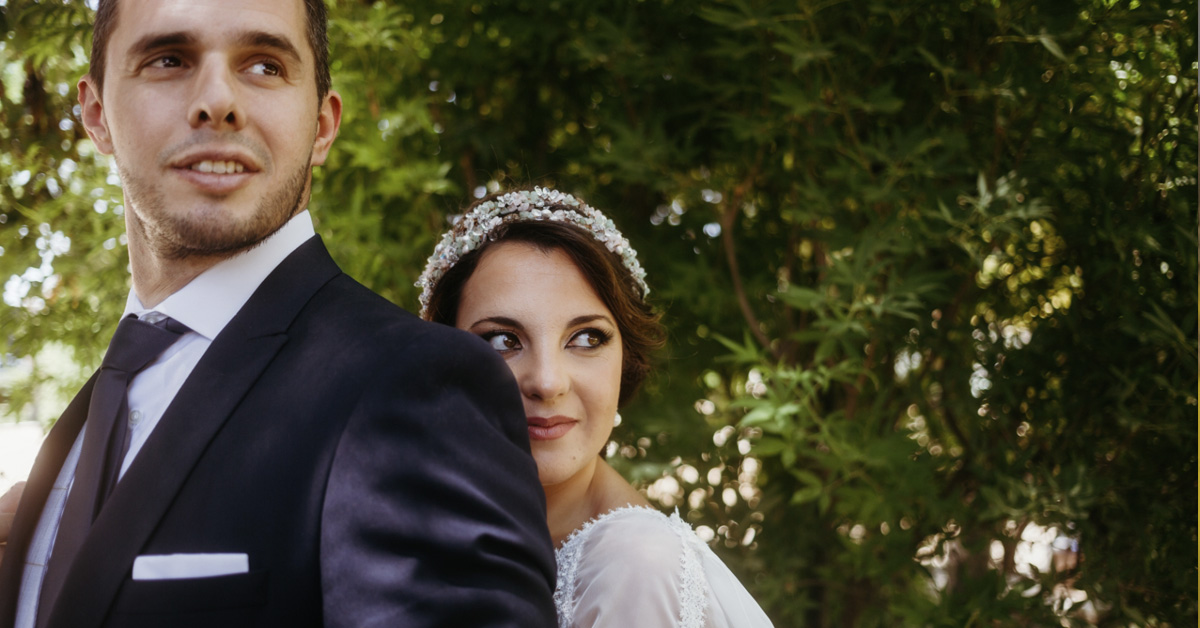 On a spectacular day in July, Ana and Antonio said "I do" in the church of Villanueva de San Juan, a small town in the Sierra Sur of the province of Seville.
Beautiful and in love like on the first day they've met, this wedding couple managed to celebrate their marriage with their family and friends this summer.
"From the first day we started dating, we knew we wanted to spend our lives together. Our first wedding date was October 31, 2020, but we had to postpone. Although I did not care, because we say yes I do every day ", Ana tells us.
For the choice of her wedding dress, Ana was accompanied by her mother and her best friend. After trying on various designs, Encarni arrived with the Oriana model by Manu García, and when she saw it, she knew it was "my wedding dress, because it is very me, boho chic style", she tells us.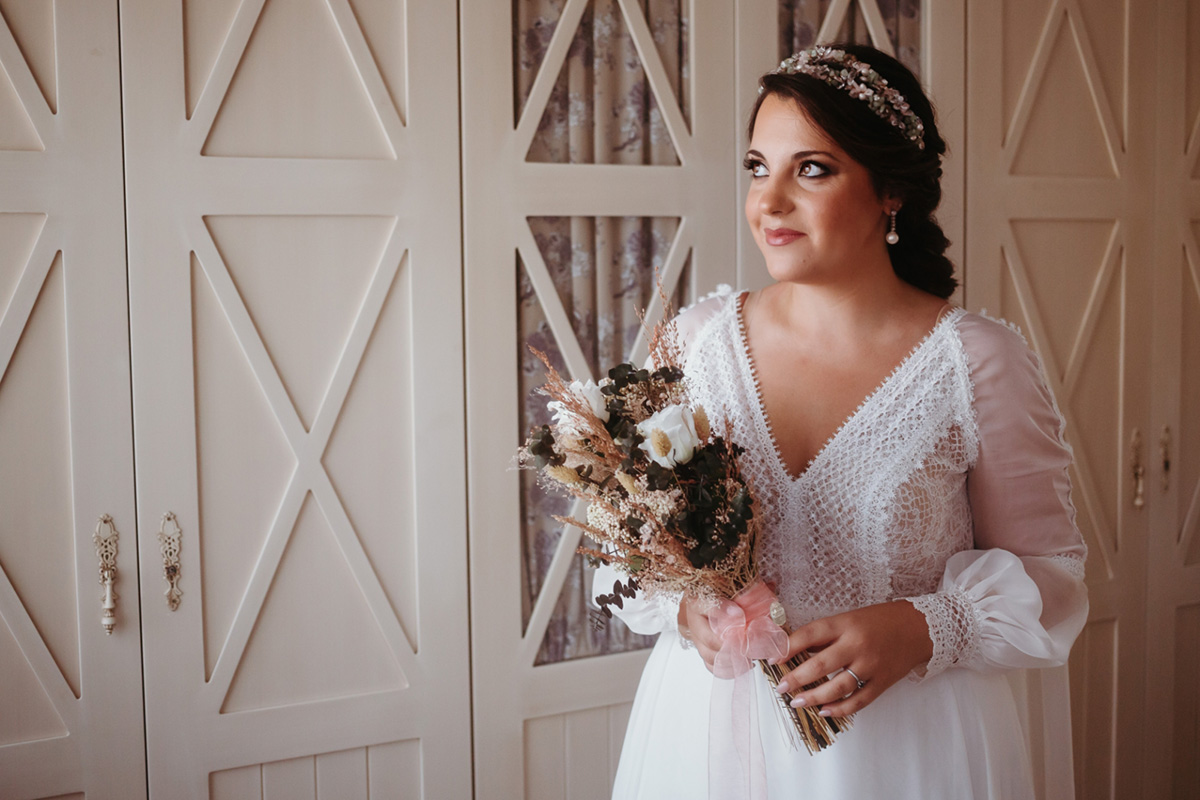 And to personalize the model, Ana modified the back, opening the neckline. In the sleeves she changed the fabric, adding flows of the same fabric on the back, that come out from the shoulder, giving it a very sensual movement.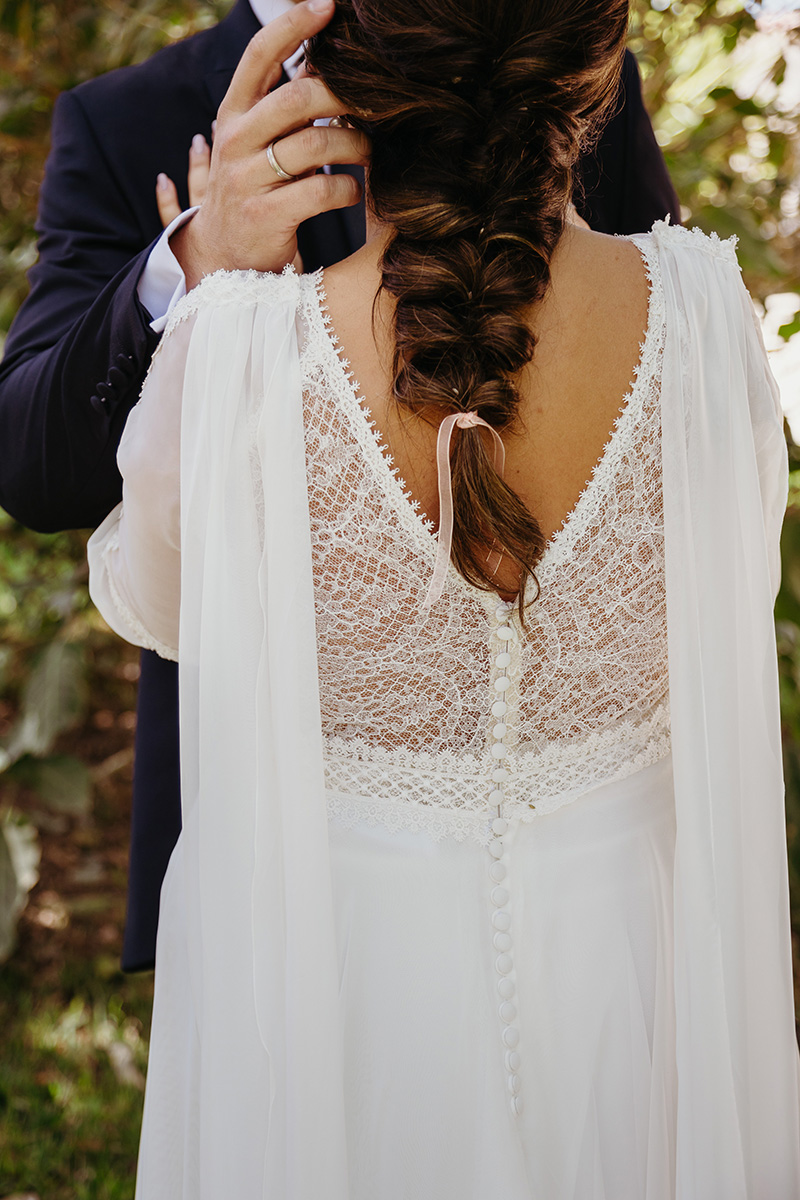 The Oriana model by Manu García is a fine wedding dress with pure lines, in which the flowing fabric of the skirt mixes with the lace strips of the bodice, that features a suggestive neckline and delicate see-throughs on the front, combined with flowing long sleeves, creating a very feminine and elegant design.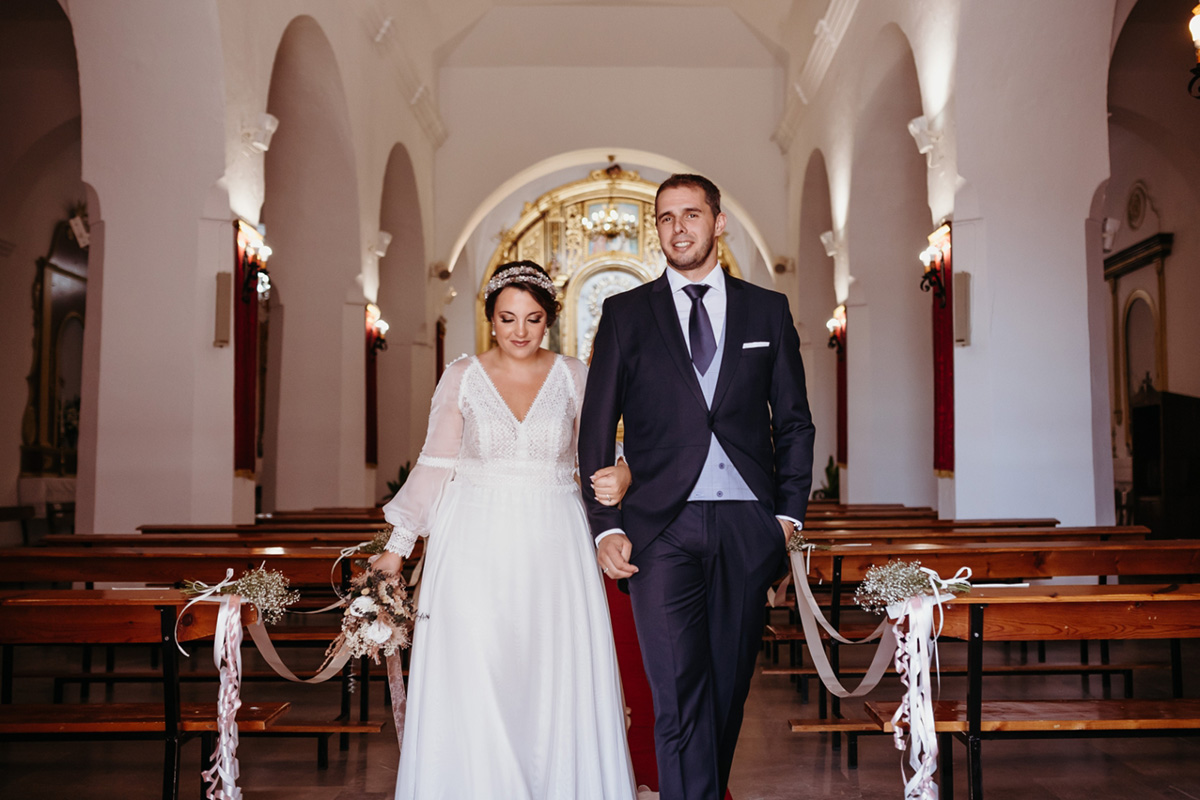 And to complete her bridal look, Ana acquired a beautiful Manu García tiara, with crystal stones and flowers.
Ana remembers her wedding as a very special day, "The weather was incredible, the ideal temperature, it dropped 8 degrees being summer. Everything was magical. We enjoyed the wedding with our son. It couldn't be more perfect ".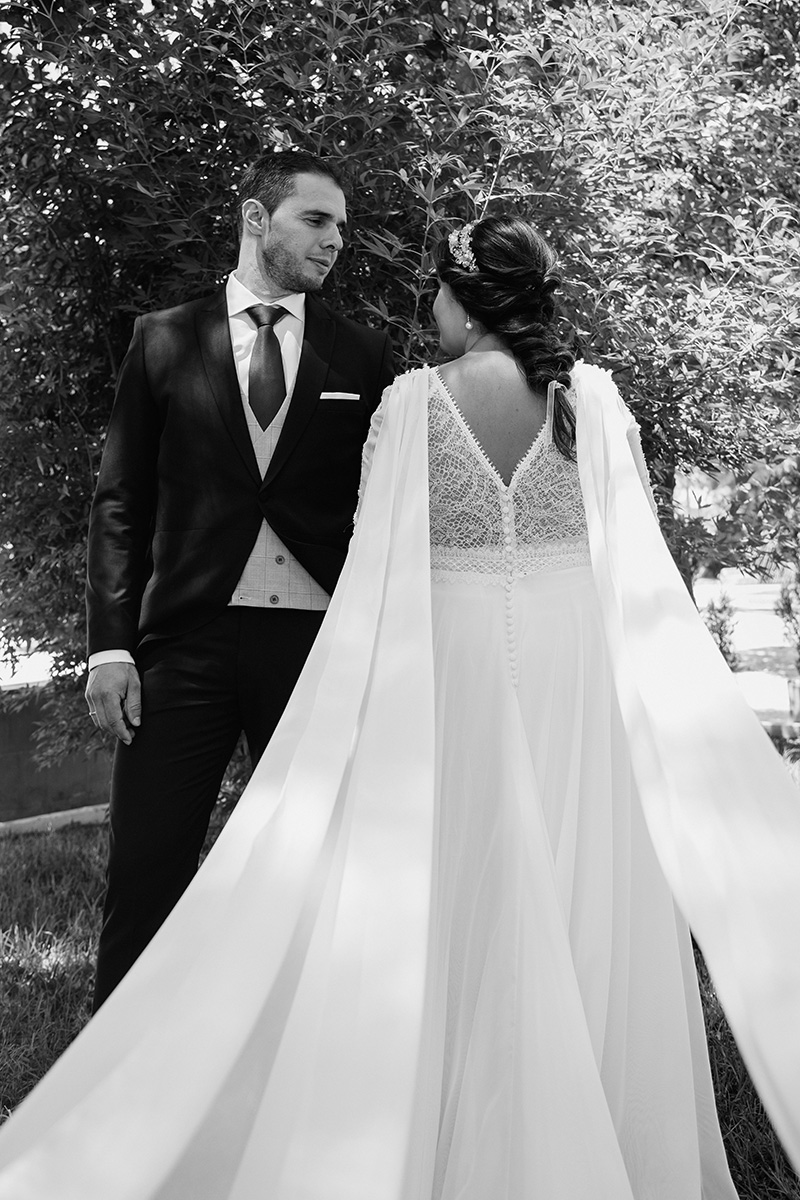 We wish you a happy marriage and a long life together.
Photographs: Xabi and Cris
Hairdressing and makeup: Pelumóvil