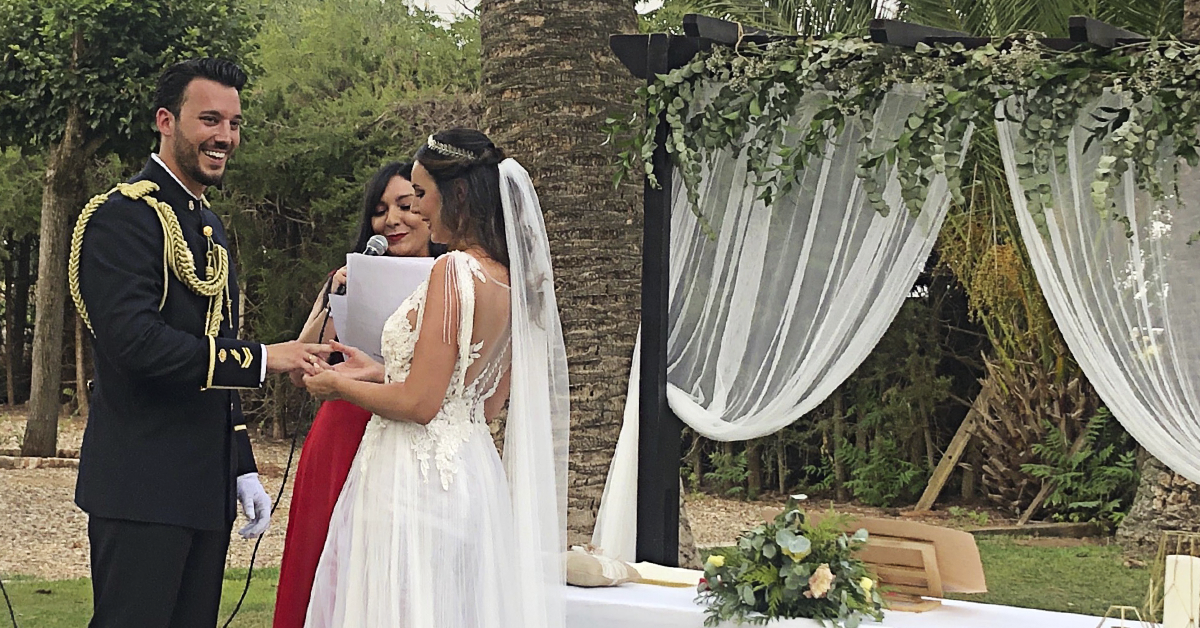 After a life together, José Enrique and Macarena were able to make their dreams come true and put the icing on the cake in their love story. It happened on July 10th, 2021. They celebrated a beautiful, intimate and emotional wedding at La Finca Vergel de Santa María in Écija. Their family and friends were present  and they dedicated to the couple some precious words, full of affection.
Macarena received a great surprise on a trip to Venice. José Enrique declared his love for her and asked her to marry him in the most romantic city in Italy, under the Rialto Bridge. Who has not dreamed of a proposal like that?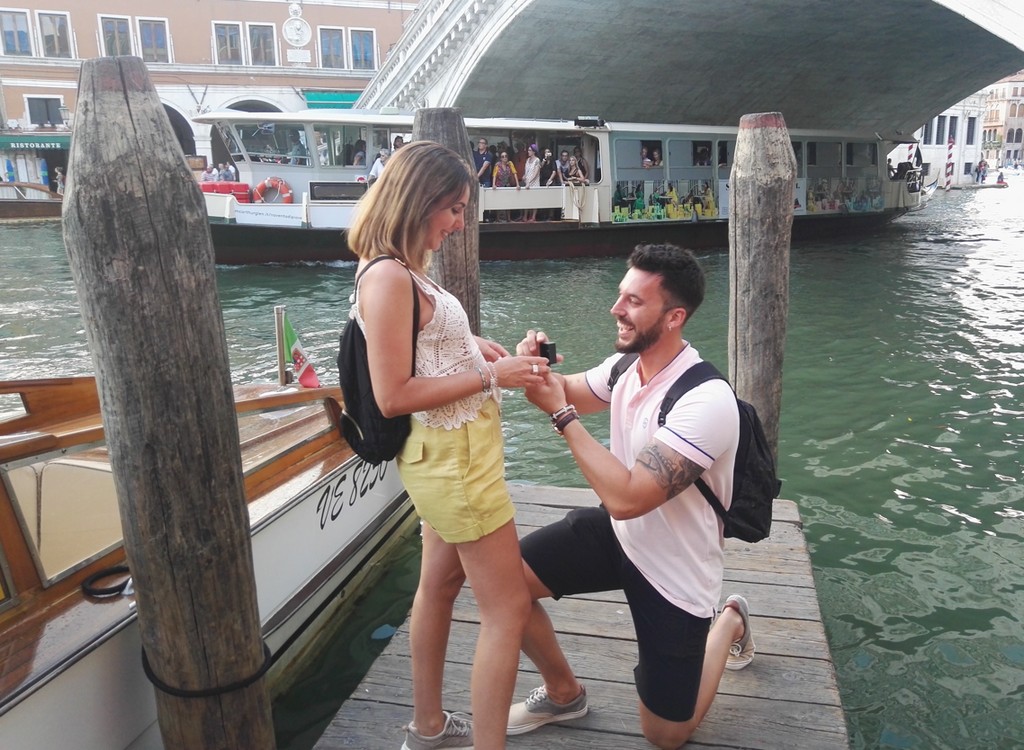 For her wedding dress, Macarena had it very clear that she liked the bohemian style. She wanted a fresh, youthful and romantic dress, since the wedding would be held at night and outdoors, in a beautiful garden. This was how they had dreamed of getting married. The date was set before the pandemic, and they were on the edge until the last day. But against all odds, luck was on their side and they were able to celebrate their wedding on the day they had chosen.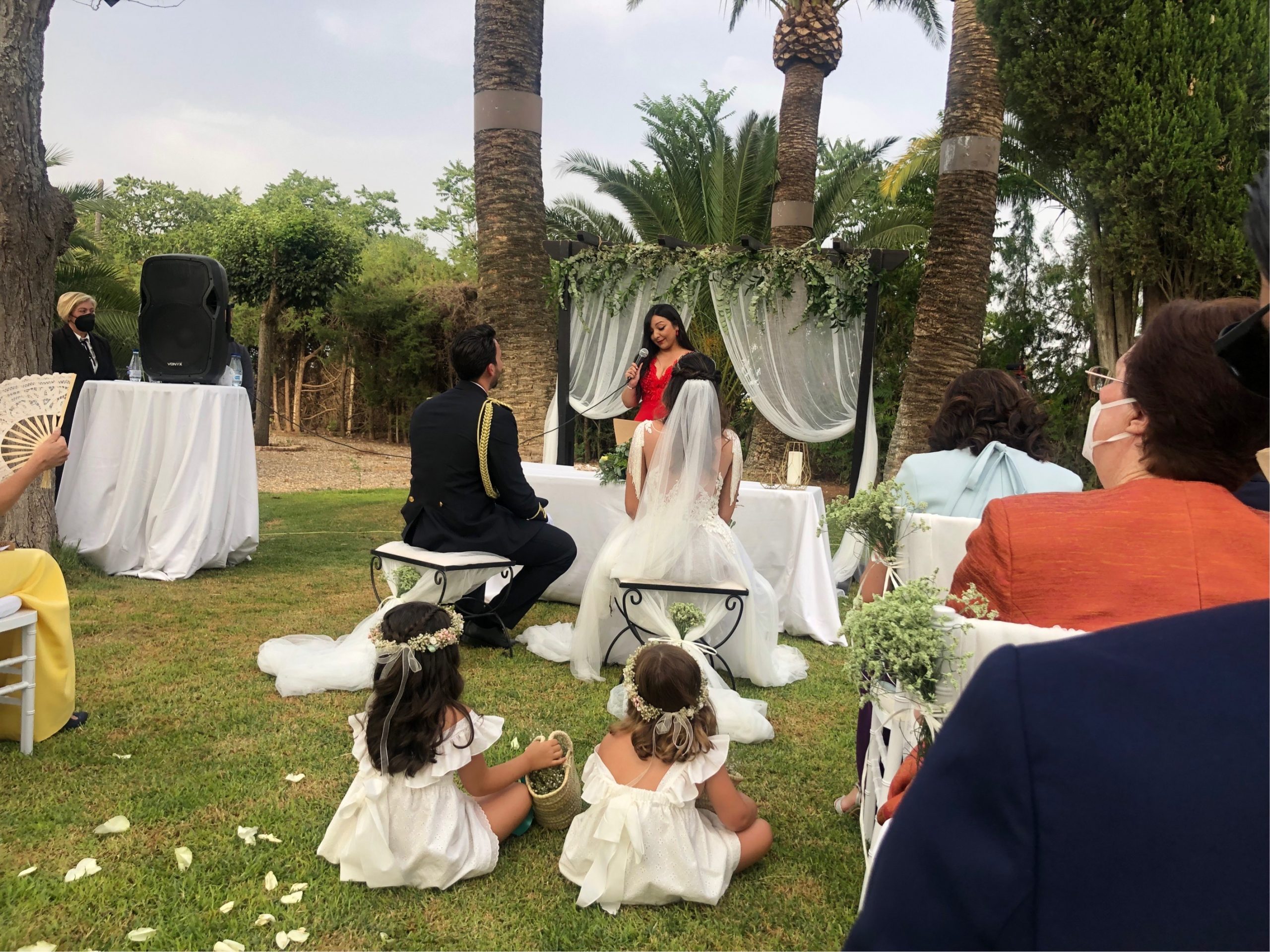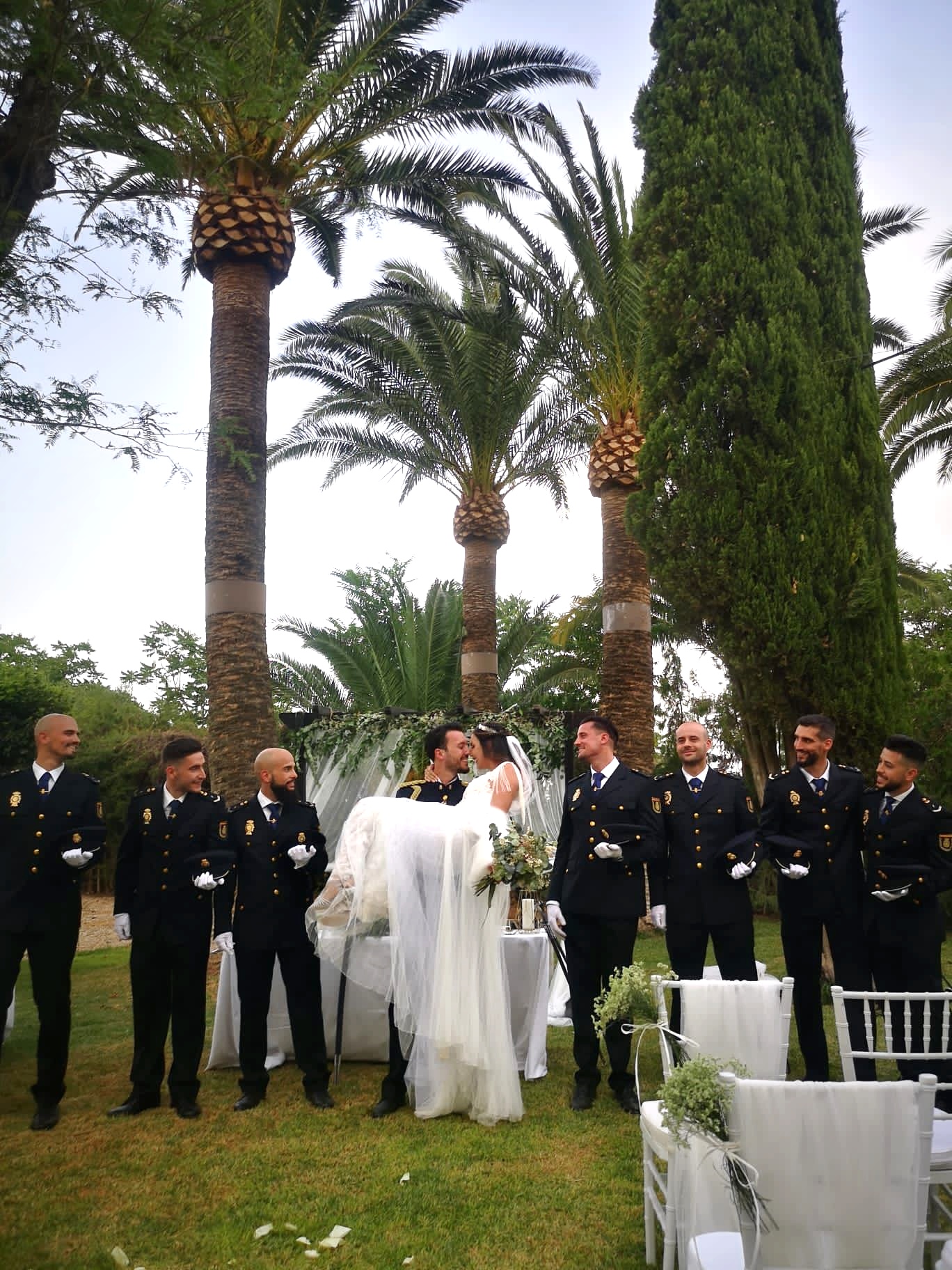 Macarena visited HigarNovias accompanied by her mother Chari, her aunt Inma, her cousin Claudia and her best friend Verónica. Very special people for her. Although their opinion was very important, she was the one who chose, with great determination, the dress that she liked and that made her feel really special, the Dakota model by Valerio Luna.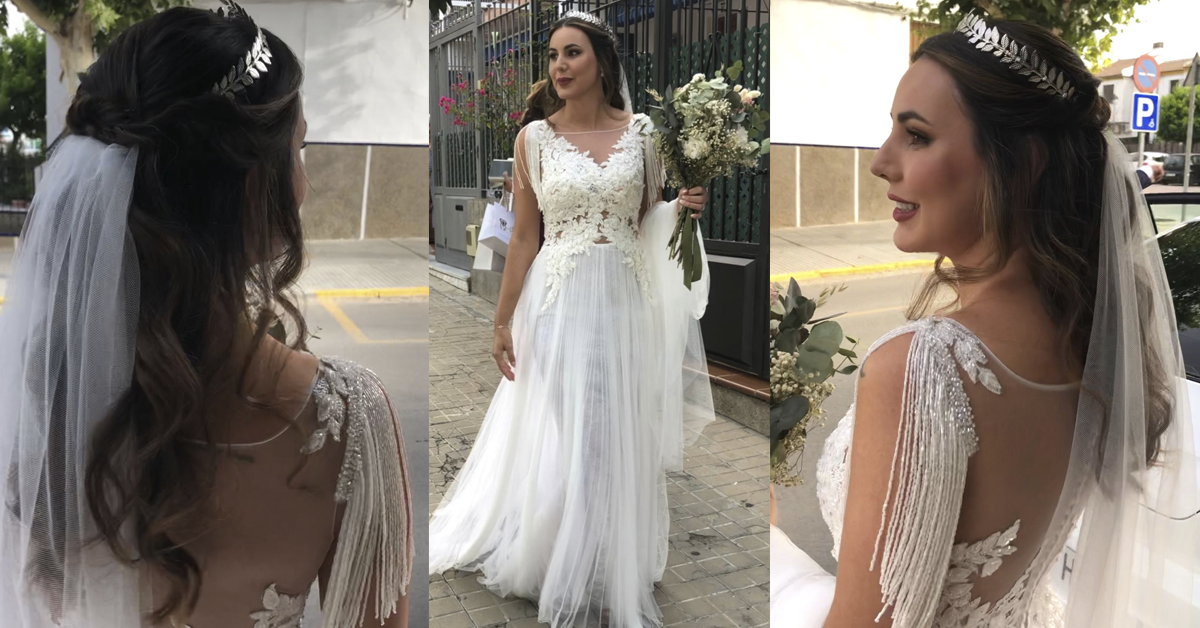 A lace and tulle design, perfect for the brides who want to get the most out of their figure. The subtle A-line cut of the skirt allows for elegant movements. The tattoo-effect neckline, made with lace appliqués, offsets beautifully with the crystal fringes that adorn the shoulder. The dress culminates in an illusion back, adorned with beaded flowers. A bohemian style dress that combines femininity and originality.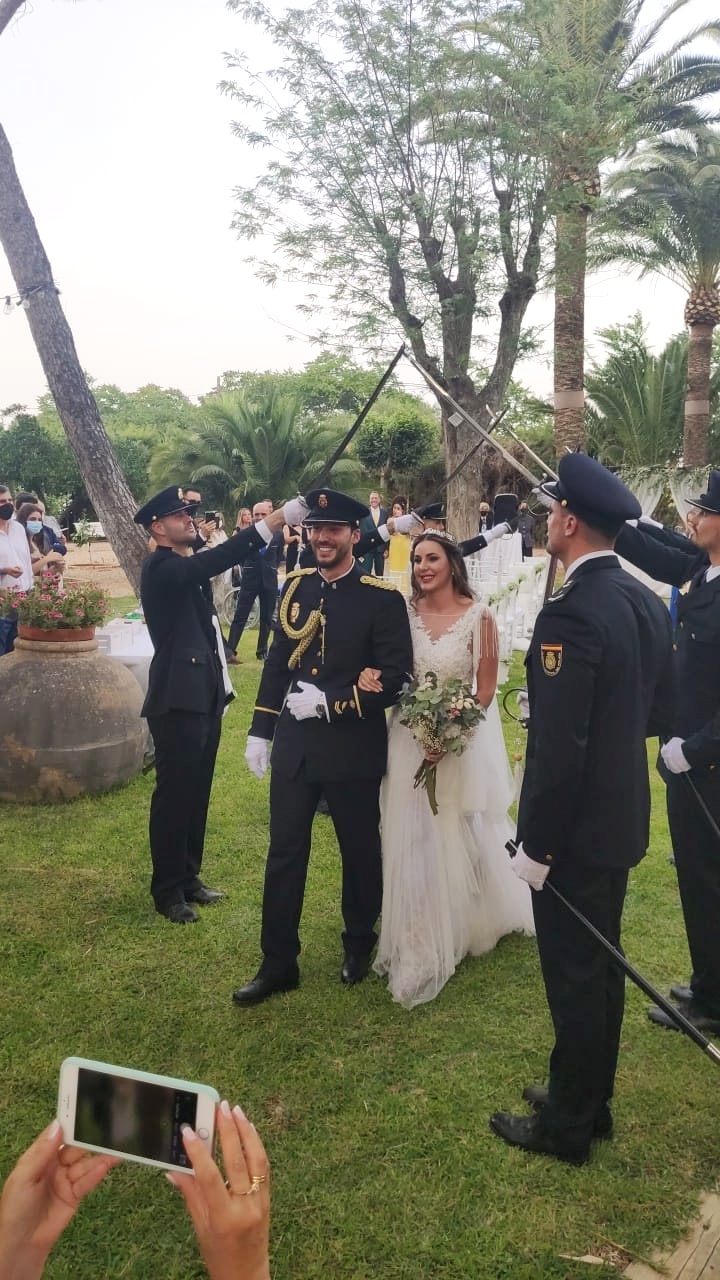 It was the first that she tried on and, although she gave other wedding dresses that she liked a chance, "I always had the first one in mind, so that was it." The details of the Dakota Model made her opt for this wonderful wedding dress from the Atlantis Collection by Valerio Luna.
Macarena also chose a veil and a customized face mask. Finally, by being able to celebrate the wedding outdoors, she did not have to use it and she was able to enjoy this magical afternoon, full of love that she had always dreamed of.
Our best wishes to this lovely couple!
If you want to find the wedding dress of your dreams, ask for your safe appointment and we will be happy to advise you.