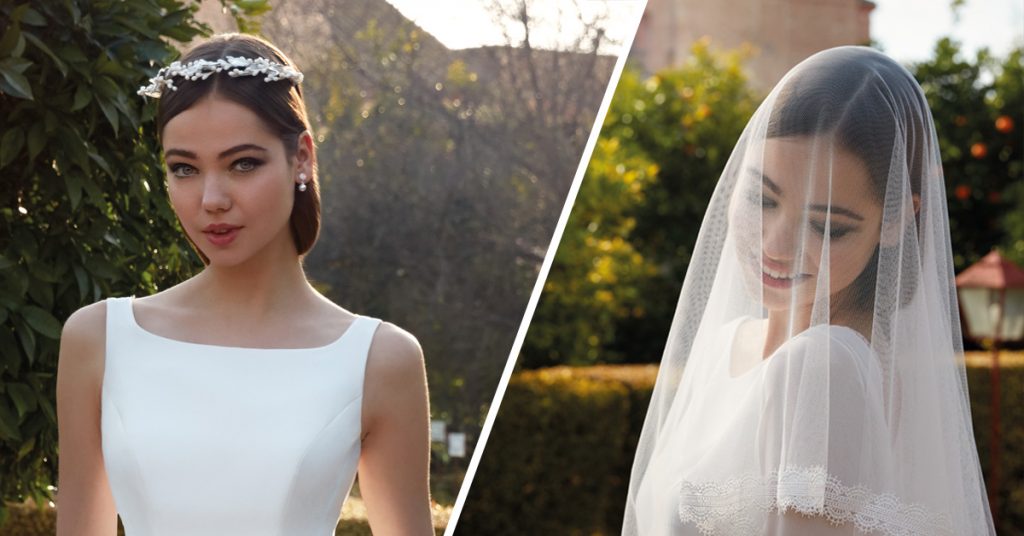 As a bride, for everything to be perfect on your wedding day, one of the most special of your life, you have to make important decisions. Some of them you will take alone and others, together with your partner.
The most beautiful, emotional and, perhaps the most anticipated for you, is the choice of your wedding dress. You have dreamed many times about how you would like it to be, how it will suit you, with whom you will live that experience, and another important point, which accessories do you think will be ideal for that bridal look that you imagine, to make you feel like the most beautiful bride in the world.
Veil, headdress or both?
This decision is the final touch that helps to define the style that you want to show, according to your personality. At HigarNovias we recommend that whatever you choose, you feel YOURSELF. Whether it is a classic, romantic, boho or modern style, when you see yourself reflected in the mirror, you must see and recognize yourself.
Therefore, it is important that you think about whether you would like to wear a veil or a headdress, what are the current trends and what type of hairstyle you have dreamed of for your wedding.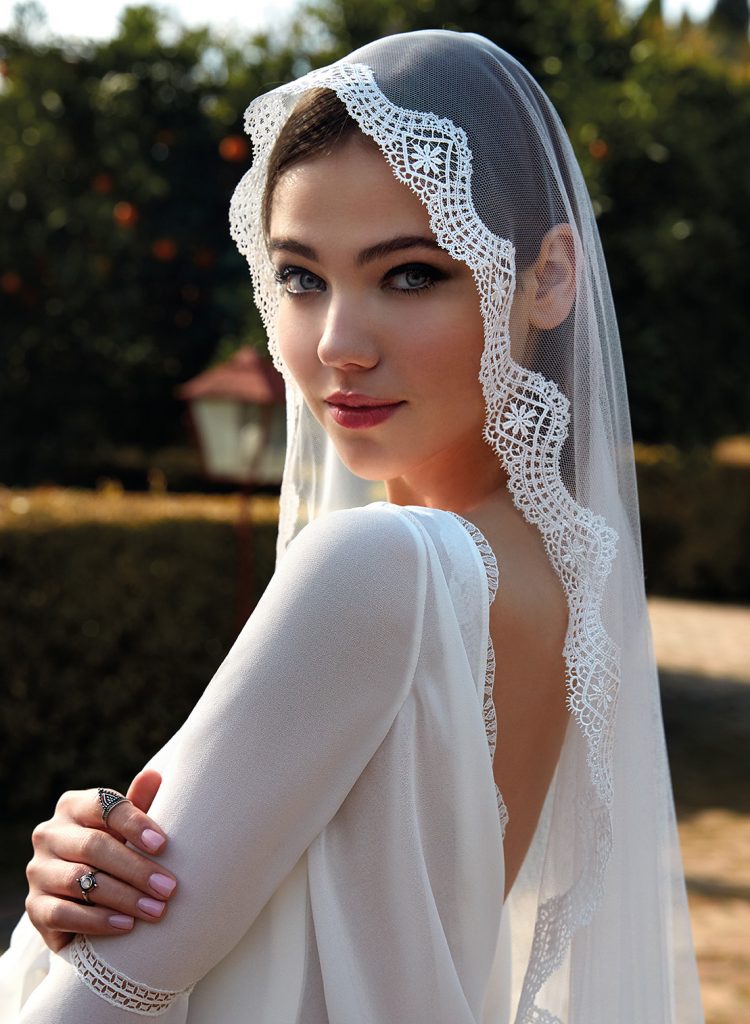 If you define yourself as traditional and classic bride, you will have a religious ceremony, you have decided that the wedding decoration is romantic, we suggest that you opt for a high bun and a chapel veil, classic and elegant. Then, with voluminous wedding dress in Princess silhouette and bateau neckline, you will have a safe bet.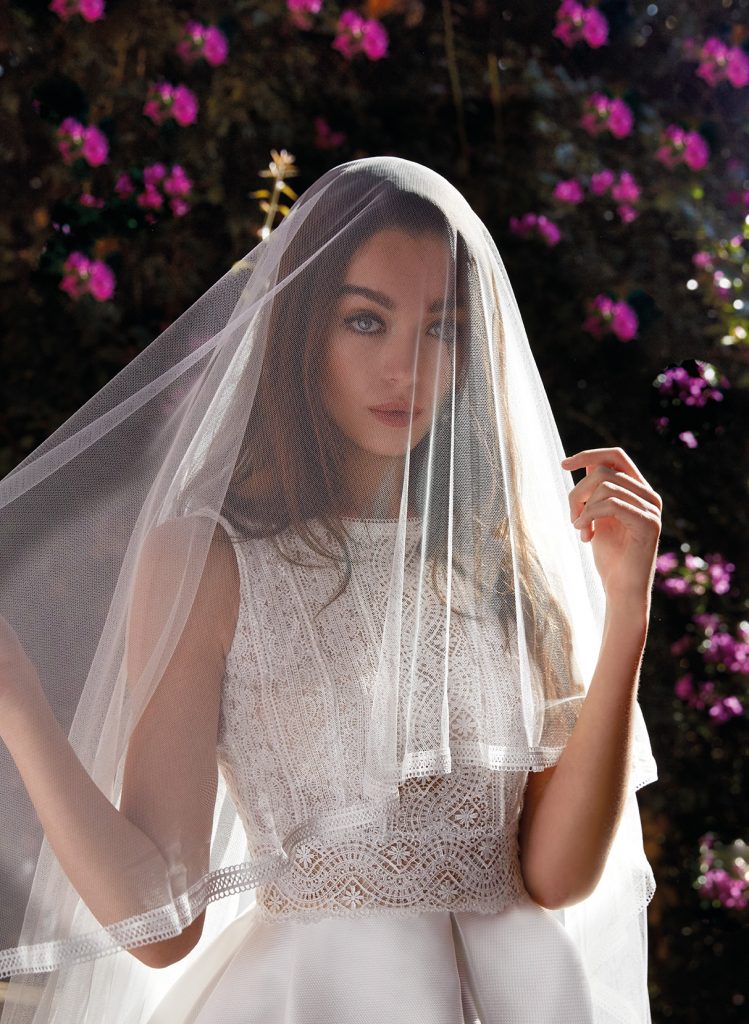 If you consider yourself a modern and different bride, you will wear without hesitation an unconventional wedding dress, such as a pantsuit, short wedding dress or any other with some originality, and you think of a special decoration for the wedding day, then a tiara-type headdress, flower crown or an original headband that adds color to your bridal look will be your ideal option, for your loose hair with soft waves.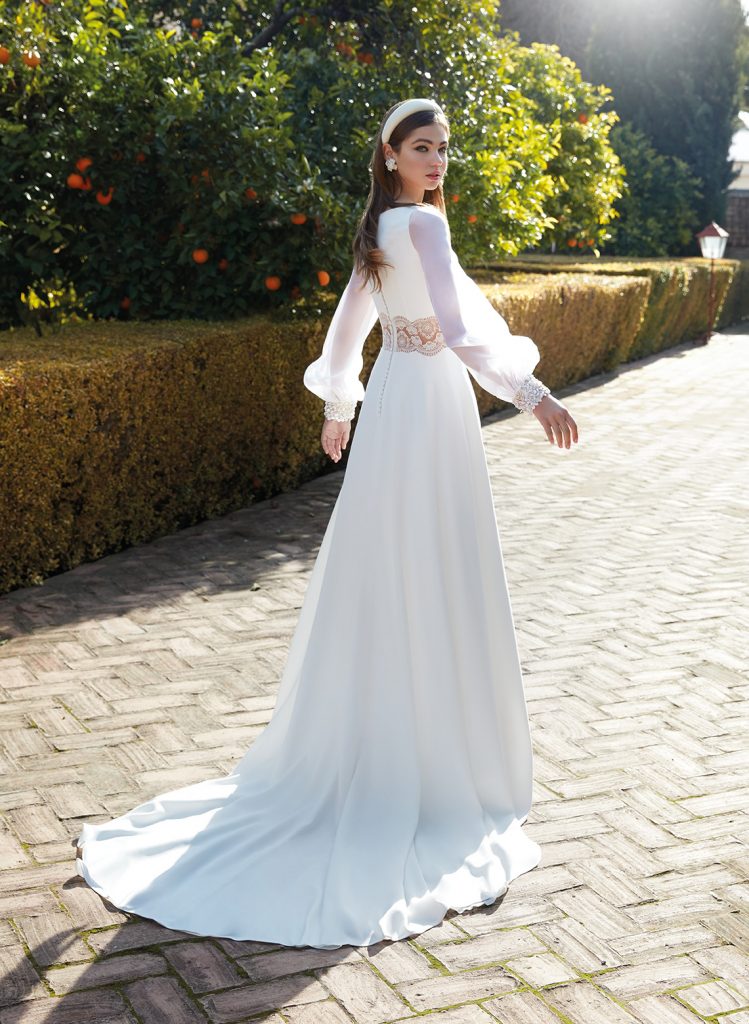 For a practical and romantic bride, who thinks about looking radiant but feeling comfortable at the same time, you can choose a romantic wedding dress, in which tulle and lace are the protagonists. And to make you feel perfect, complement your look with a headdress, that will be accompanied by a light veil with embroidery for the ceremony. Upon arrival to the welcome drink, you will be able to remove your veil, and thus that exquisite headdress that you have chosen will be the protagonist of your semi-collected hairstyle. Also, you will have more freedom of movement.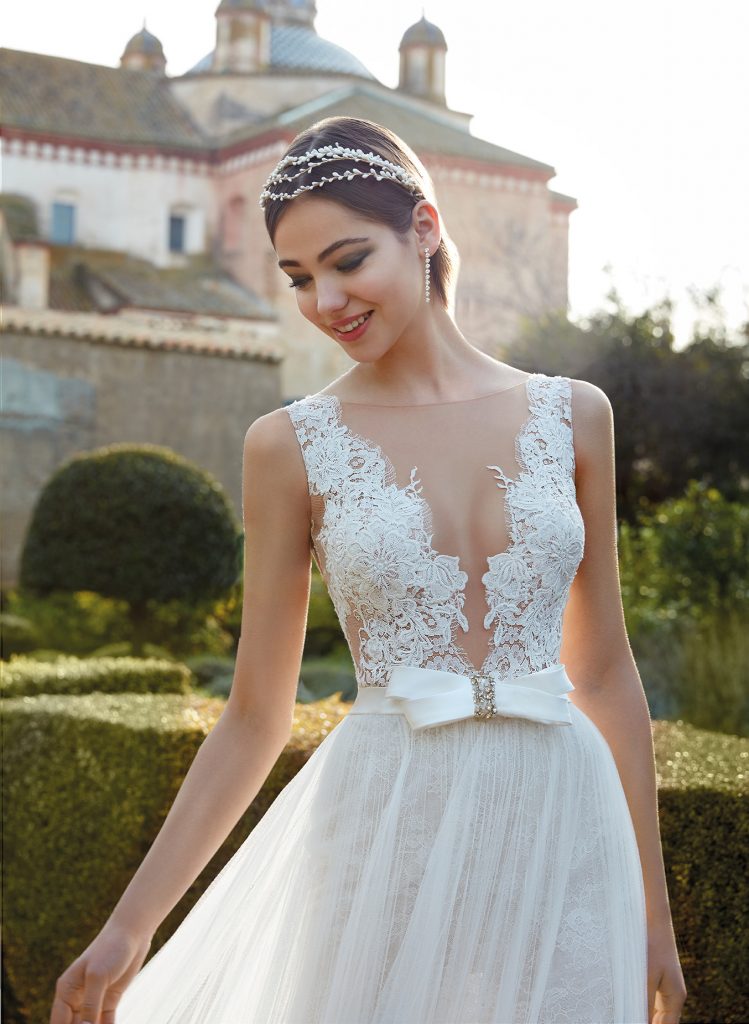 Nowadays, there are as many types of veil and headdresses as there are types of brides. At HigarNovias we know this and that is why we listen to you, we advise you, we show you current trends in veils and headdresses and if you wish, we customize your headdress or veil, or both, so that you feel like a unique bride, as you have always dreamed.
Make your appointment at any of the HigarNovias group stores, we are looking forward to meet you.