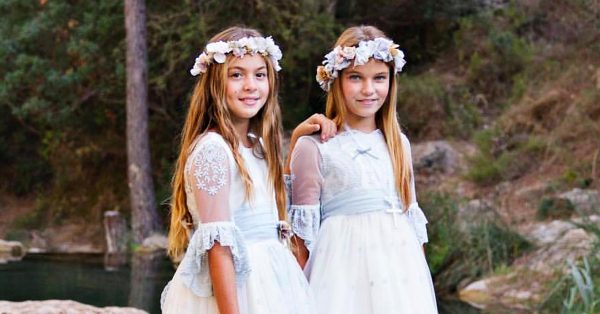 Today we present you the communion dresses for girls from the new 2021 collection, that are already available in our Fuente Palmera store.
A wide variety of designs from the best brands such as Micol, Ave María, Carmy or Montserrat Lozano.
The months go by very quickly, and you have to start thinking about the preparations for your daughter's communion. Although we are experiencing months of uncertainty, we still have to prepare that special day for them. We hope that next spring life will more or less return to normal. At HigarNovias, we are sure that you will be able to celebrate your little girl's communion by making that day very special for the family. But, above all, that she will be very happy and will feel unique with her communion dress, and will live unrepeatable moments that she will always remember.
The idea of ​​looking like a princess is moving further and further away from the thinking of girls and their moms, who are looking for different looks, more informal, romantic or boho style. Those are very current trends in communion dresses for girls. In our store of communion dresses in Fuente Palmera you will find styles with light fabrics, sheer fabrics and lace. And the touches of color in accessories such as sashes, headbands, flowers, etc. that our little princesses like so much.
Micol presents exclusive designs made with natural fabrics, refined and elegant embroidery, in a combination of fabrics and colors, with which it creates communion dresses with a lot of charm and romanticism.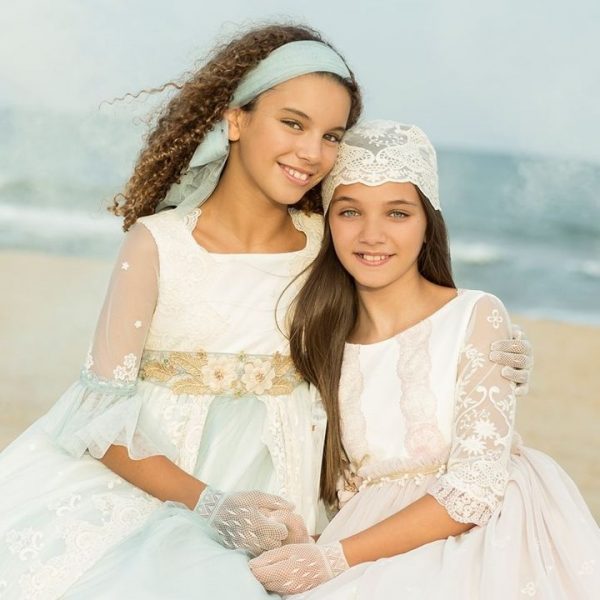 The Ave María collection is characterized by having a classic and elegant cut, keeping an eye on the quality of the materials and the tailoring of its communion designs.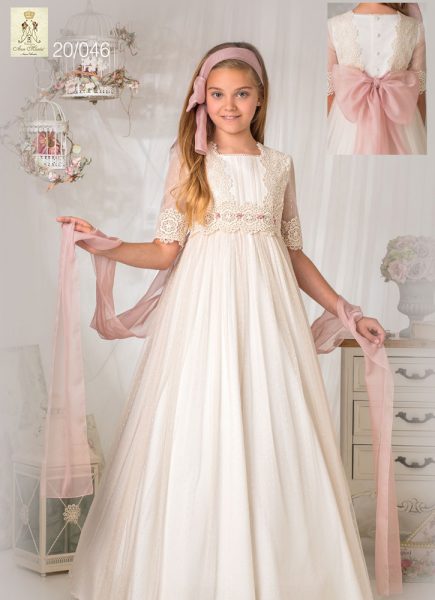 From the Carmy brand you will find communion dresses with very lively garments, full of color, a most suggestive diversity of fabrics and ornaments, as well as the most classic communion suits, in neutral colors, made with silks, organdies, cotton lace and straps of very different types.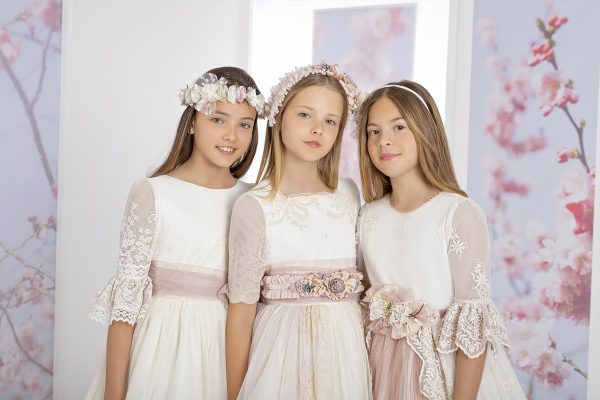 In Montserrat Lozano communion dresses, elegance and simplicity are combined with an artisan commitment that leaves nothing to chance, to make each communion dress a unique and special garment.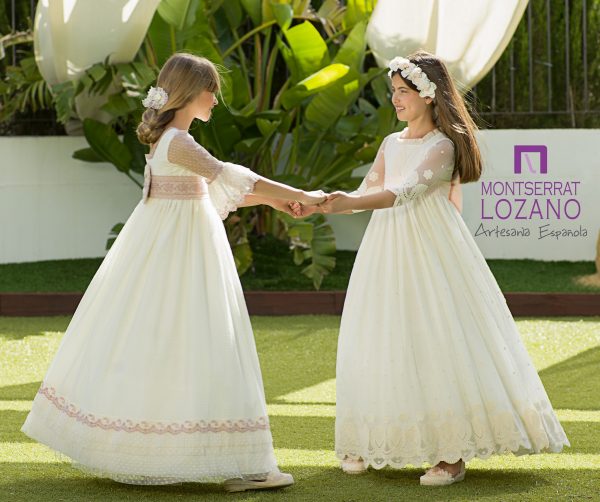 As you can see, at HigarNovias you can find a large selection of communion dresses in our Fuente Palmera store, so that your daughter can find her ideal dress and be radiant on such a special day. We are sure that the most important thing at this time is that the girls maintain their excitement.
Ask for your safe appointment. We will be happy to welcome you:
HIGARNOVIAS
C/ Portales Nr. 4. Fuente Palmera
Phone 957 63 86 88
Whatsapp 673 329 646
info@higarnovias.com