When we are invited to a wedding, the first thing we think about is what do I wear ?, but once we have found the perfect dress, the next question we ask ourselves is, what do I do in my hair? This is a fundamental point to complete our look. It is important to choose a hairstyle with which we feel comfortable and be consistent with the type of hair we have.
Today we show you five easy hairstyles that you can do yourself at home. It is possible to go perfect for the occasion without having to go through the hairdresser, choose the one that best suits you and get down to work.
A very simple semi-collected that you get by making two braids. If your hair is smooth, try to undulate your hair, you will love the result.

With a rubber band and some hairpins you will get this easy but elegant collected. Take note!

What do you think about this collected with braid?

The turn of the collected carefree, is your style?

This is a very feminine hairstyle that we love. Choose an elegant headband that matches your dress.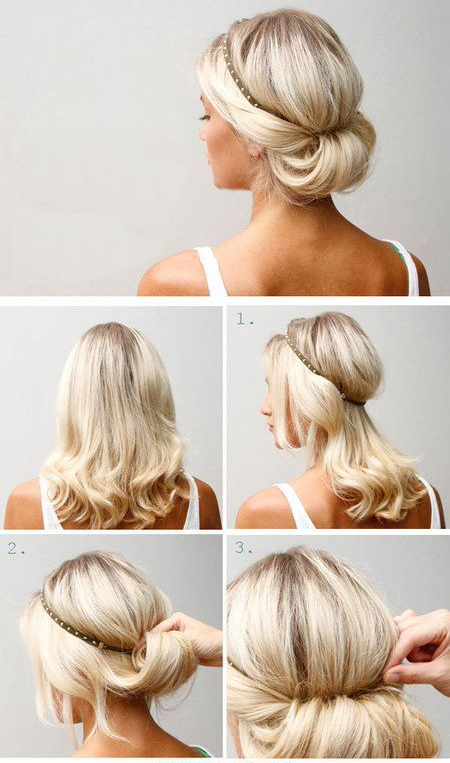 We hope you like them and they will be useful for you. Happy Tuesday!
Images: Pinterest