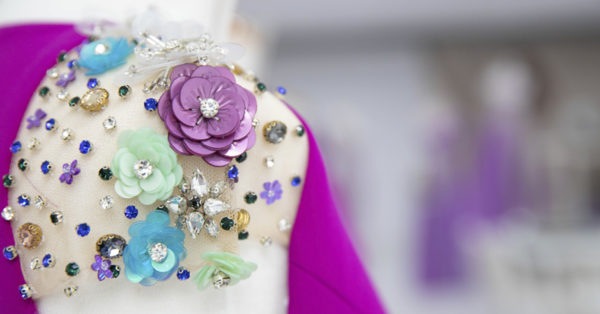 Today we would like to stress the details of the special occasion gowns, that make a design more elegant, more sophisticated or more spectacular. Each model is designed and manufactured with the utmost care, in order to surprise you.
We find embroidered or plain vaporous fabrics such as crepe, guipure lace, gauze, or full-bodied fabrics such as mikado or silk piqué. that give the skirts large volume.
Details such as feathers, jewel straps, lace, chantilly, floral belts or crystal applications, enrich the designs that compose the collection of 2020 special occasion dresses by Manu García and Valerio Luna.
We present you some of those details,
The 3D flower-shaped applications and the asymmetric plank peplum stand out in the Manu García Model 3110.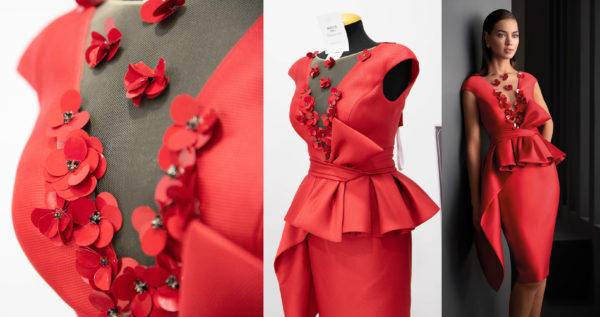 In the Valerio Luna Model 5000, we show the plain mikado bodice, adorned by an elegant floral embroidery with rhinestones.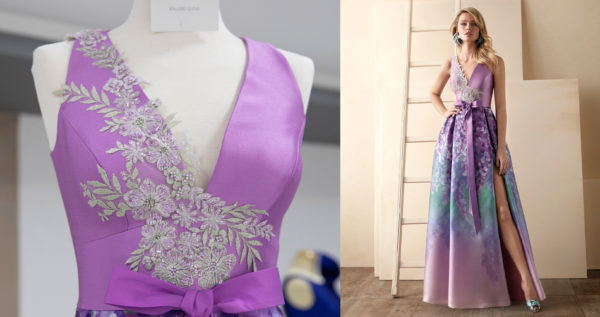 The Model 3112 by Manu García sports a spectacular embroidered tulle bodice, that is complemented by a striking flower belt, in keeping with the bodice's embroidery.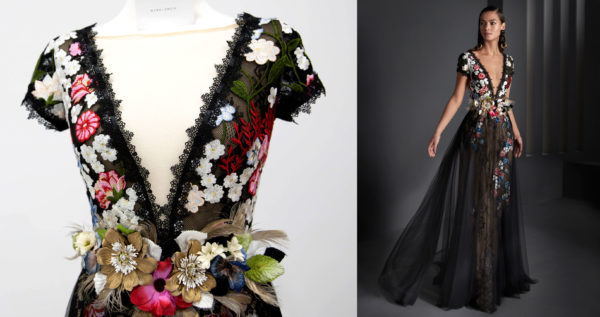 Another cocktail dress in which the belt stands out, adorned with flowers and rhinestones, from which a very flattering peplum comes out, is Model 5030 by Valerio Luna.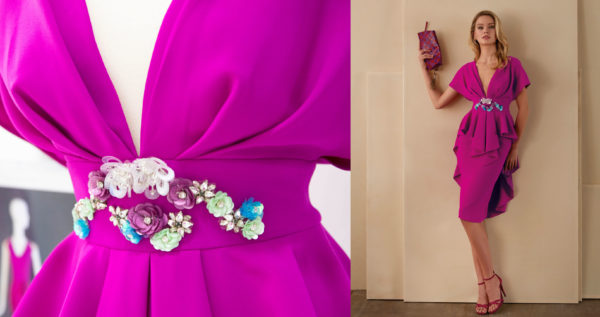 In the Model 3125 by Manu García, everything is special details, such as silk pique in a deep blue color, the two-tone chantilly that adorns the bodice that ends with an elegant lace in the sleeve, as well as the ruffle that frames the silhouette.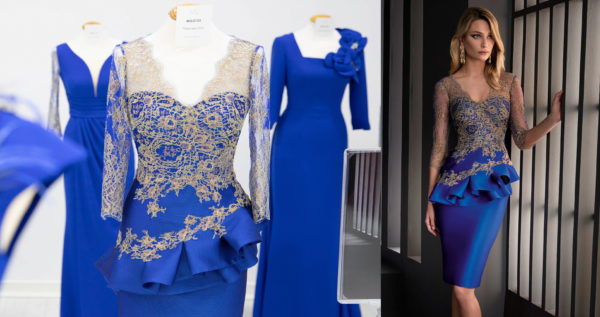 The beading fringes of the skirt that accentuate the figure, are the protagonists of Valerio Luna's Model 5021. This original cocktail dress includes small floral details with beading on the bodice, and feathers that adorn the shoulders with which you will feel very feminine.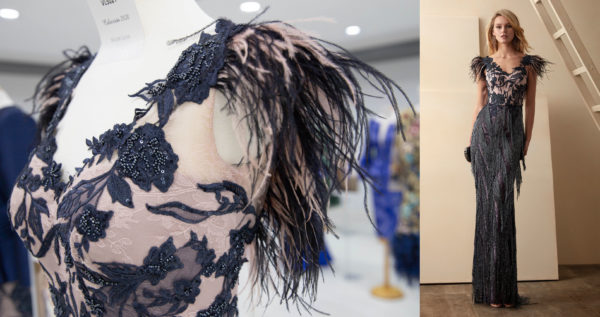 You will be amazed by the open back in tulle adorned with crystal applications of the Model 3149 by Manu García, a sophisticated cocktail dress that will make you feel like a great guest.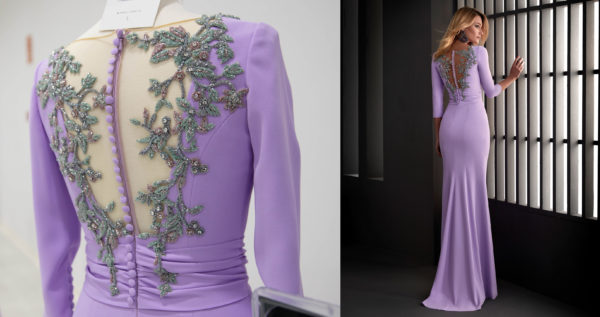 Flowers and drapes are other striking details that accentuate the designs, as is the case with Valerio Luna's Model 5034, a cocktail dress that stands out for the meticulous work of the bodice lorzas, finished in the waist adorned with the raffia flowers, and the illusion tulle plumeti, embroidered on the sleeves.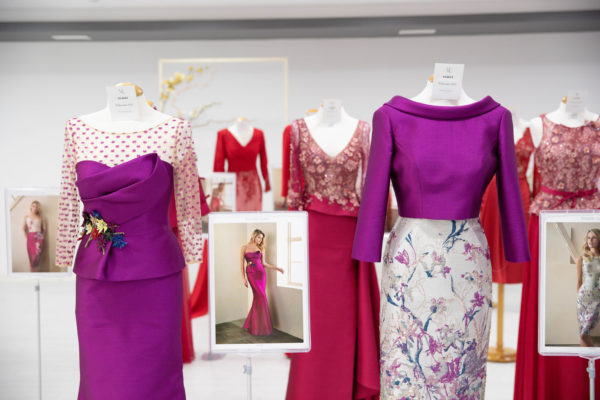 As you can see, the details make the difference. And at Higar Novias we know it. We will respect your tastes, and we'll be delighted to advise you. We are waiting for you halfway from Córdoba to Seville, with our special occasion dresses in Fuente Palmera at Calle Portales, 4. Tel. 957.638 688 | http://www.higarnovias.com/en/contact/