Today I want to analyze with you the importance of the rear part of the wedding dress. In most of the occasions, when we are seeing dresses in catalogs, magazines and even on television, we focus more on how is the design on its front, its neckline, the style of the skirt, if we want it to be a more sophisticated dress including in the fabric applications, crystals, floral elements, or simple lines, etc. But it seems that we do not look so closely at the rest of the design.
During the ceremony our wedding dress is much more visible from the back, numerous eyes examine each detail of the back, comment how beautiful the bride is and how much tail the dress is wearing. During the celebration of the event, every guest who tries to locate the bride to see where she is, in many cases will return to see us back, when they enjoy the opening dance of the bride and groom what looks like the back of the bride …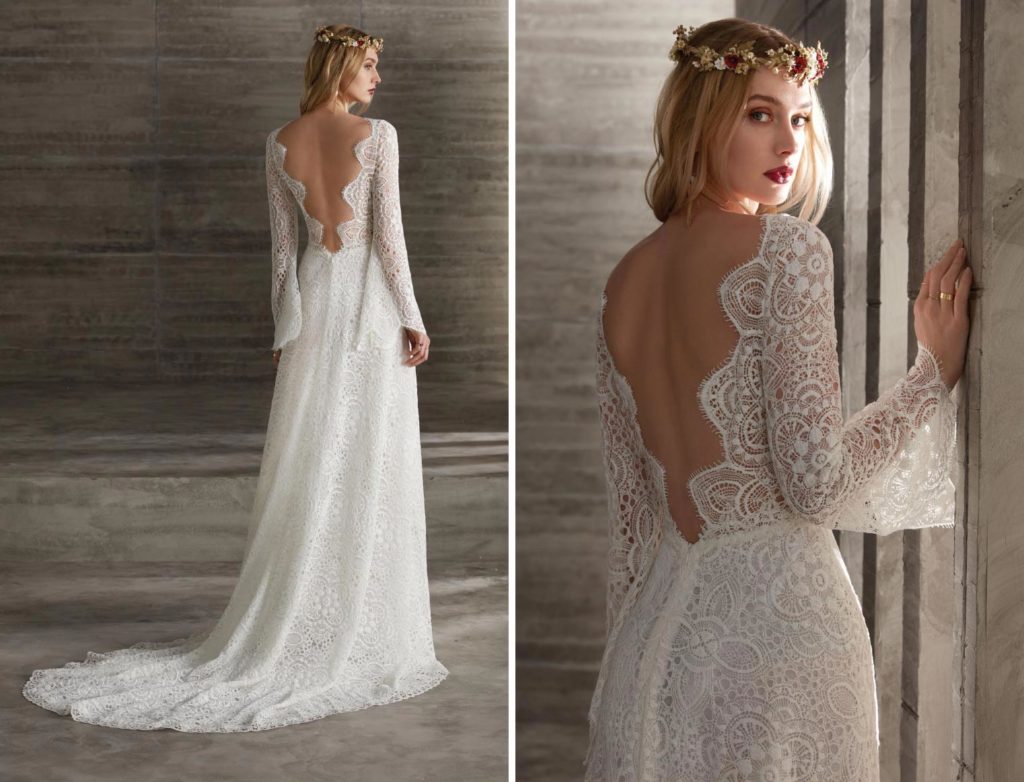 Surely when you see the photos you will want to give prominence to the back of your wedding dress. keep in mind that if the back is almost completely bare, so that the result is elegant, we must show a well-maintained back, with a unified, slender tone … not everything goes when we choose a neckline on the back of this guy. Otherwise, if it is covered by fabric, the requirements are not as demanding.
You will see the photos of the complete dress, in case you like the design that is easier to get an idea of the global, they all belong to the 2019 collection of Manu García.
Remember that if you want your wedding dress to have a great neckline, it is always better on the back, it is much more elegant than teaching a lot in the front. Insinuate is always a better option than showing.
Now, we hope you like the selection of today, the rest of the dresses of the designer of this collection you can see it clicking here.