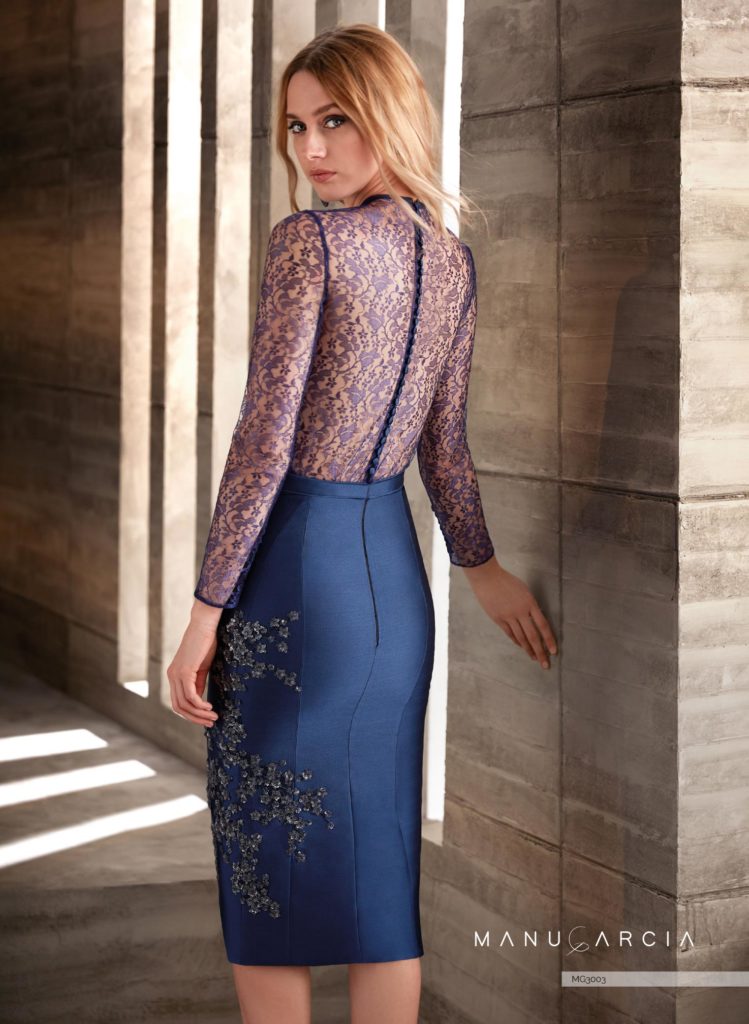 The blue night is a very flattering tone, it is ideal for the autumn and winter season, a good alternative to the classic black, demanded by many girls to show off their designs in cocktails, afternoon weddings and events.
The options that the designer Manu García us in colour blue night are full of glamor, elegance, good taste, in many cases they combine it with a second color that clarifies the look and facilitates the choice of accessories. Otherwise, always the monocolor is a success, another option in this case is to mix it with silver.
First of all we show you two cocktail dresses that use the same fabrics, a short design and a long one, we can say these are two soulmates, if you are hesitating to wear short or long, with these two alternatives you will surely decide. On the cover you have the back of one of them.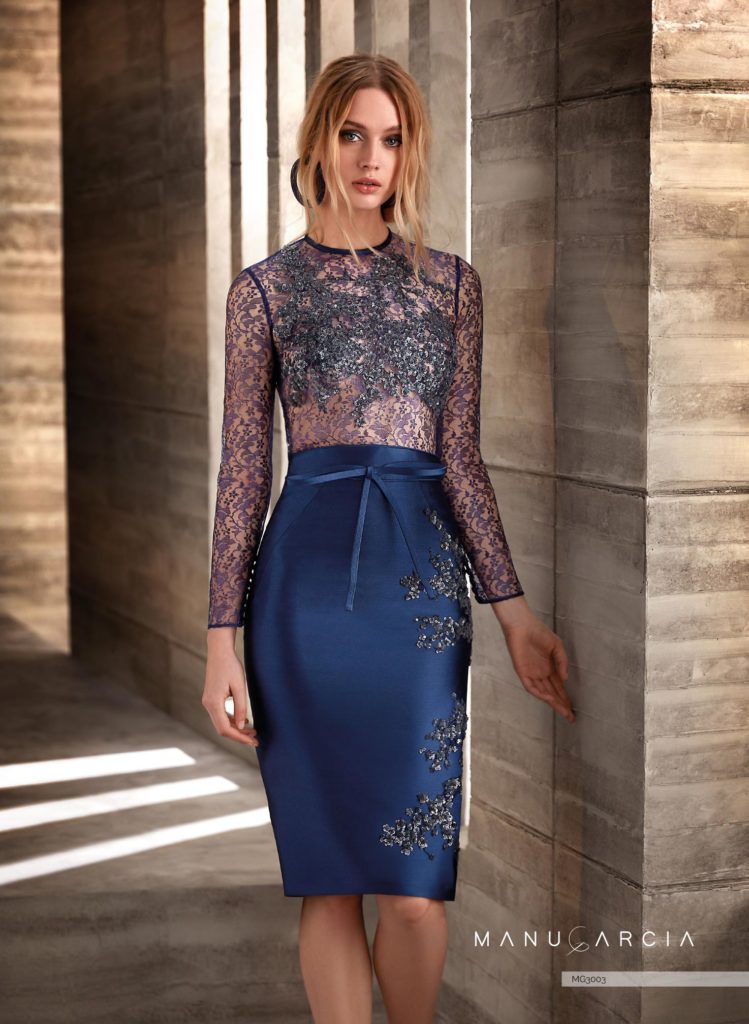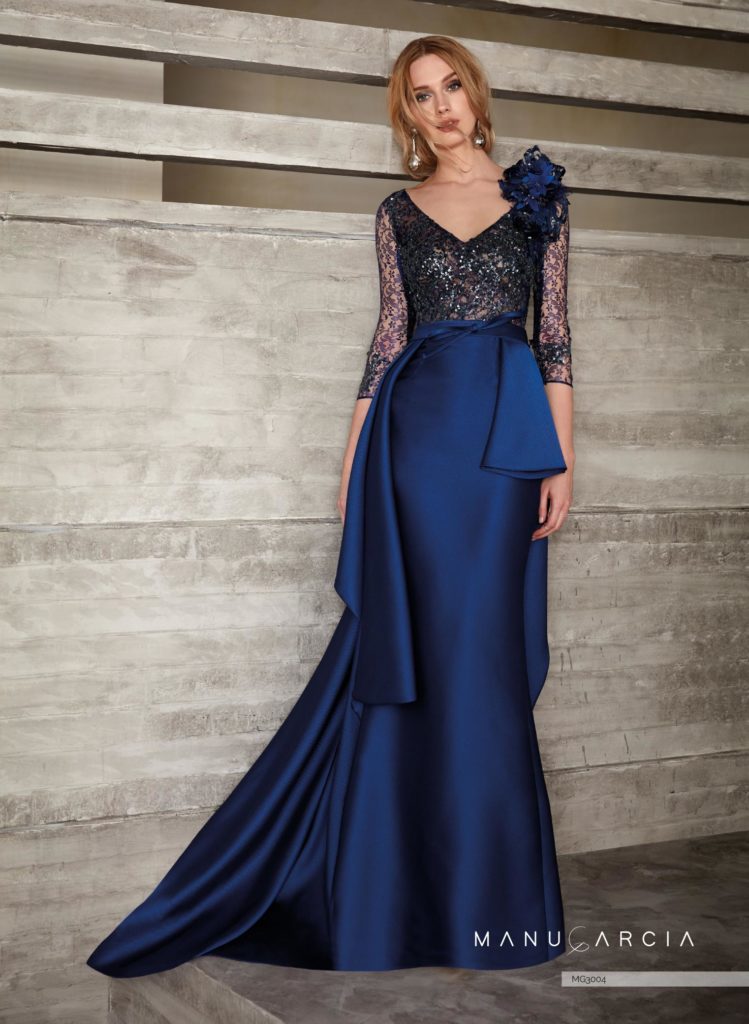 If you want to mix the blue night with silver, look at this option, with chantilly body, skirt in silk pique with overlays in the same fabric, the waist is adorned with a loop and a glass brooch.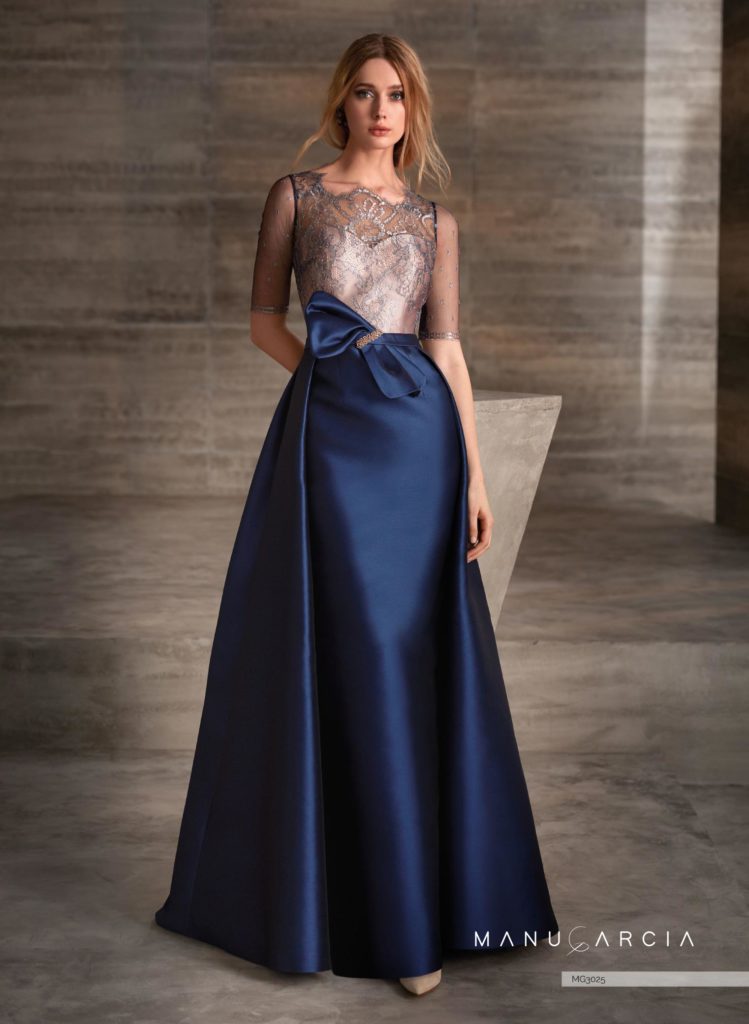 The horizontal stripes of the skirt give it a rather youthful touch as well as the asymmetry of the body. Dare with some accessories in the red of the stripes of the dress, the look will be ideal.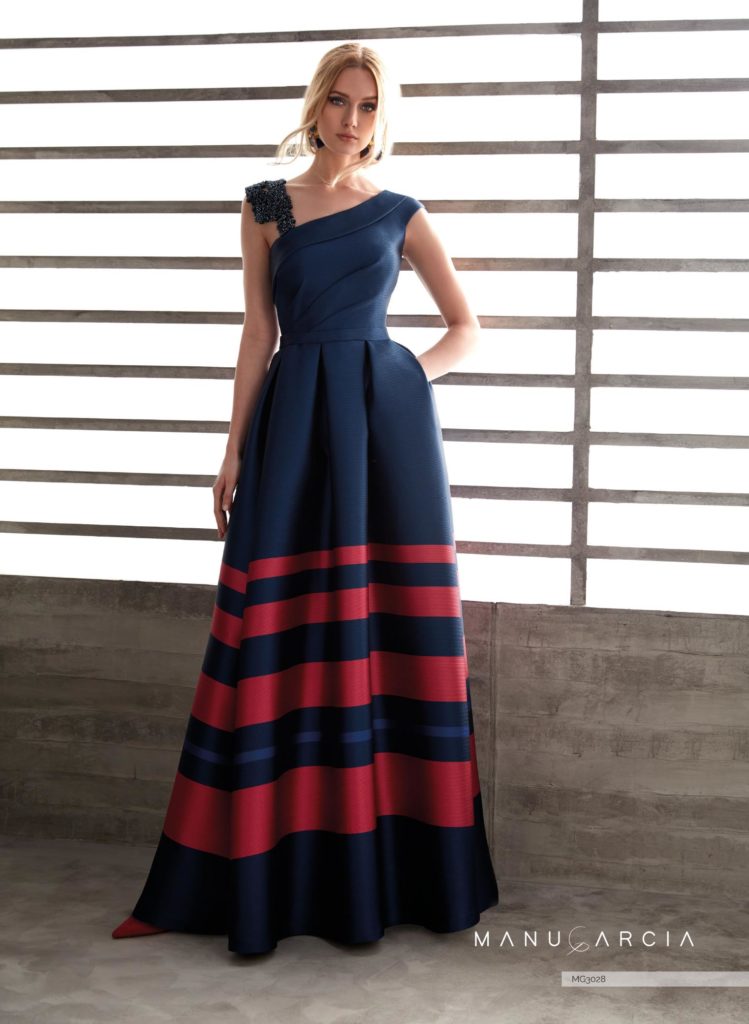 There are no words to describe this fairytale princess dress, the printed silk organza skirt captures the protagonism completely, look at the large opening it has, it is perfectly balanced with the simple body in silk pique in which highlights the great peak neckline.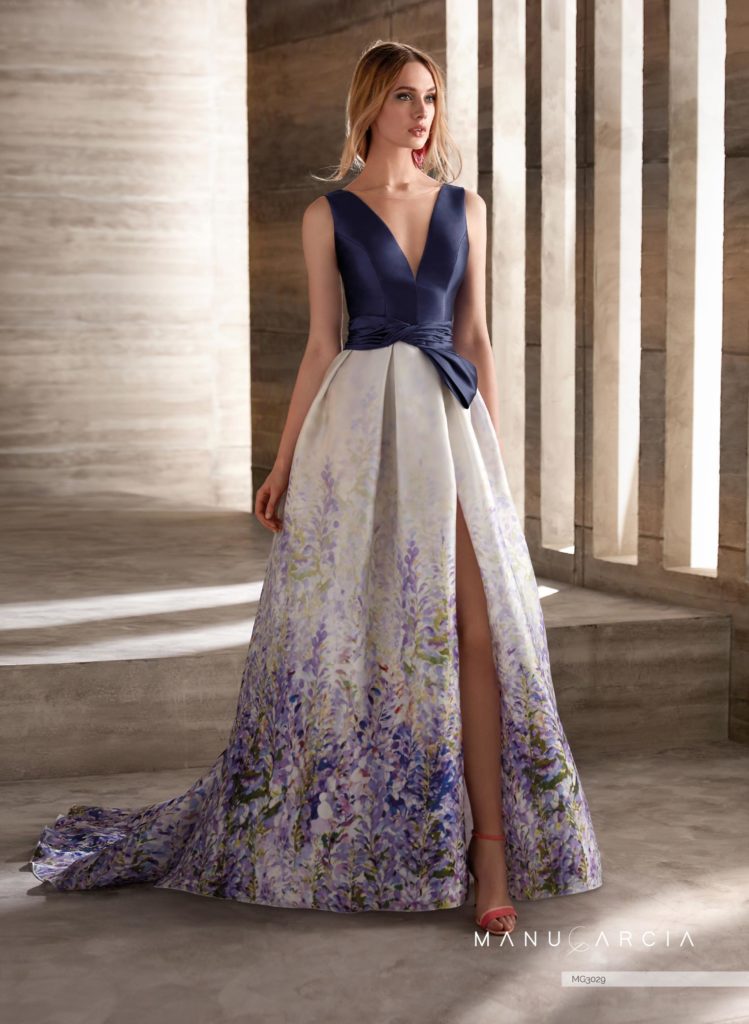 And to finish, we do it with this monochrome dress with shorter skirt in front than in the back with a notorious flight due to the superimposed layers of organza. The applications of rhinestones on the fabric of the dress stand out.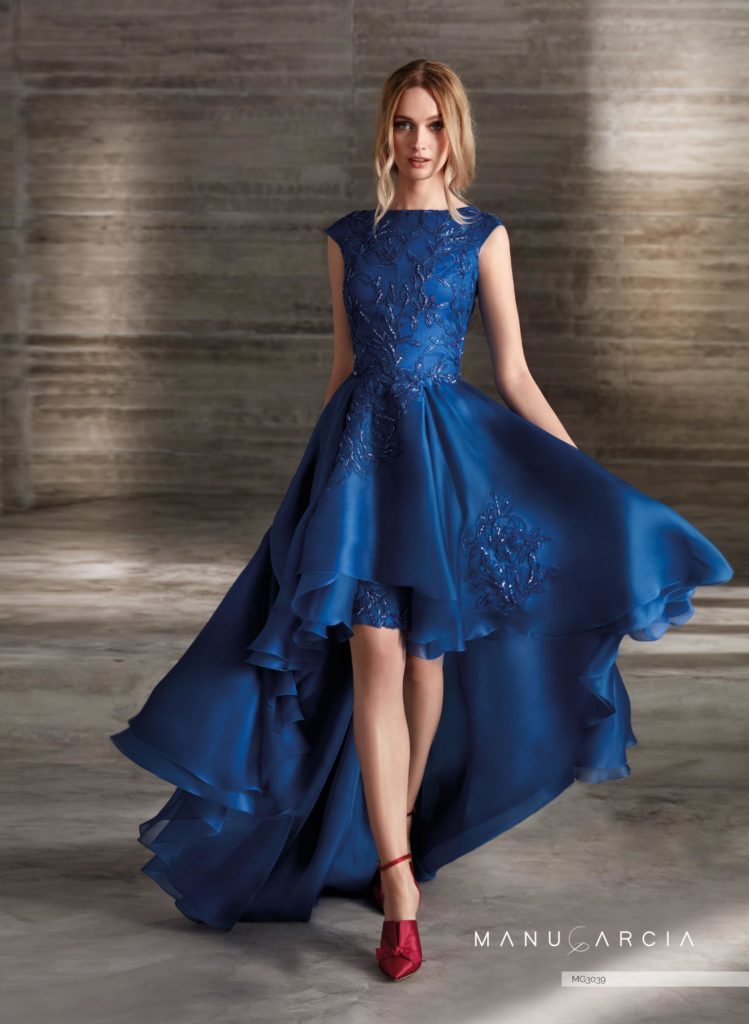 Leave a comment indicating what dress you would wear for a night event and what you like best about it.