In the last post of last week we showed you some of the jewelry in long sleeve wedding dresses created by the designer Manu García, as at this time of the year these dresses are very demanded and due to the great variety we have, we prefer divide them into two post so you can see almost all, you will enjoy each one of them observing each detail, the photos that we show you have on the website of Higar Novias, in case you want to take a look at the rest.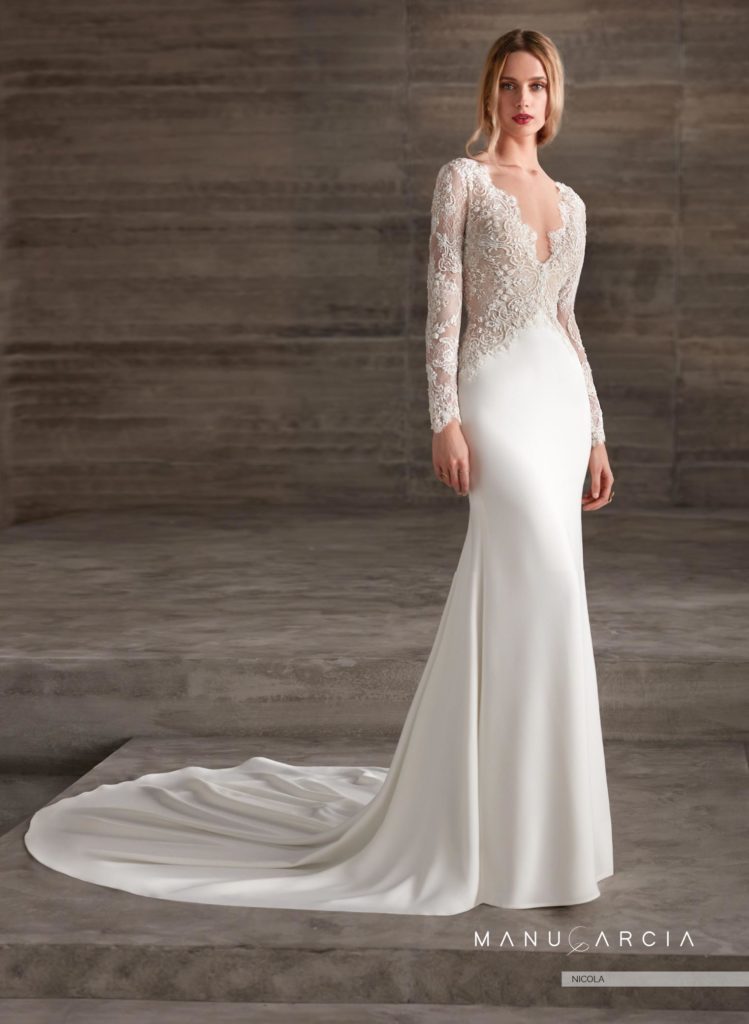 The majority is characterized by simple designs in which the body has the prominence incorporating lace fabrics, applications… You will see how a minimalist design can stand out with a striking sleeve or a pretty neckline on the back.
The trick is to know our body, it is important to know what we fits good and detect what is not, this is a good beginning to start looking for the perfect dress, the next step, have a preference such as wanting a dress with long sleeves since we got married in November, visit the right store, the one that has a wide variety of dresses and prices, with a qualified staff that is able to capture what the bride is looking for and finally, try on several dresses, not we know if the one that we will be will be the idea that we had initially, we have to open the mind and if we want to make some change so that it becomes the perfect dress, in Higar Novias that is not a problem.
We hope that as always you like the proposals of today. Do you dare to indicate in the comments which is your favorite?