Today we are going to fill this blog with magic and it is that the girl who decides to wear a wedding at any of these long dresses will leave a mark at every step she takes. We have selected some designs from the 2018 collection of Valerio Luna similar but of different colors, all of them with dazzling vaporous skirts and bodies with precious fabrics of great quality. 4 guest looks designed mainly for the godmother or for weddings in the afternoon in which look unique will be what we do nothing else we wear with any of them. In these dresses highlights the combination of fabrics resulting in a monochrome look where glamor and elegance are the main features.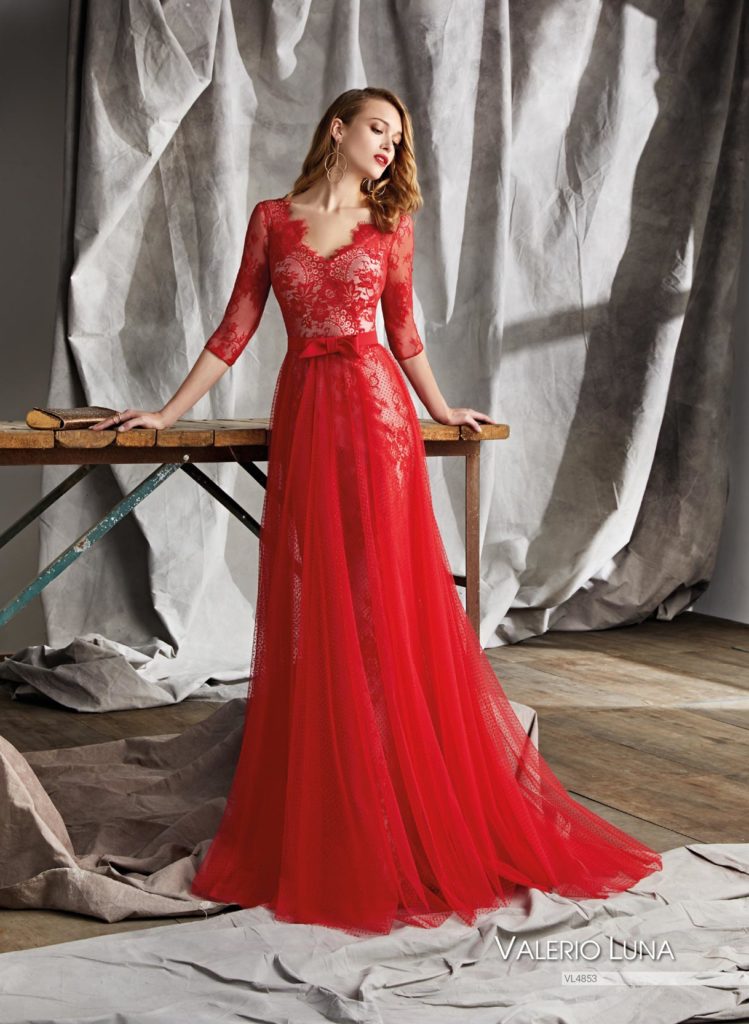 The first of the designs we already announced in the cover photo, the color red is the protagonist, a color that always hits a wedding because it favors any girl, is cheerful and very combinable when choosing the accessories.
We show you the following dresses in blue, mustard and purple respectively. The latter is somewhat different from the rest, the base skirt is made of silk piqué and has an overskirt in the same fabric, the fabric covering the body is metallic, contrasting with the tone of the dress.
The accessories play a secondary role in each of them, we should not recharge the look. Regarding footwear, we would choose sandals of the same color of the dress, being long dresses we do not need to lengthen the leg with a nude shoe since it will not be seen and choose a color that contrasts, makes the outfit lose elegance.
We want you to like them.