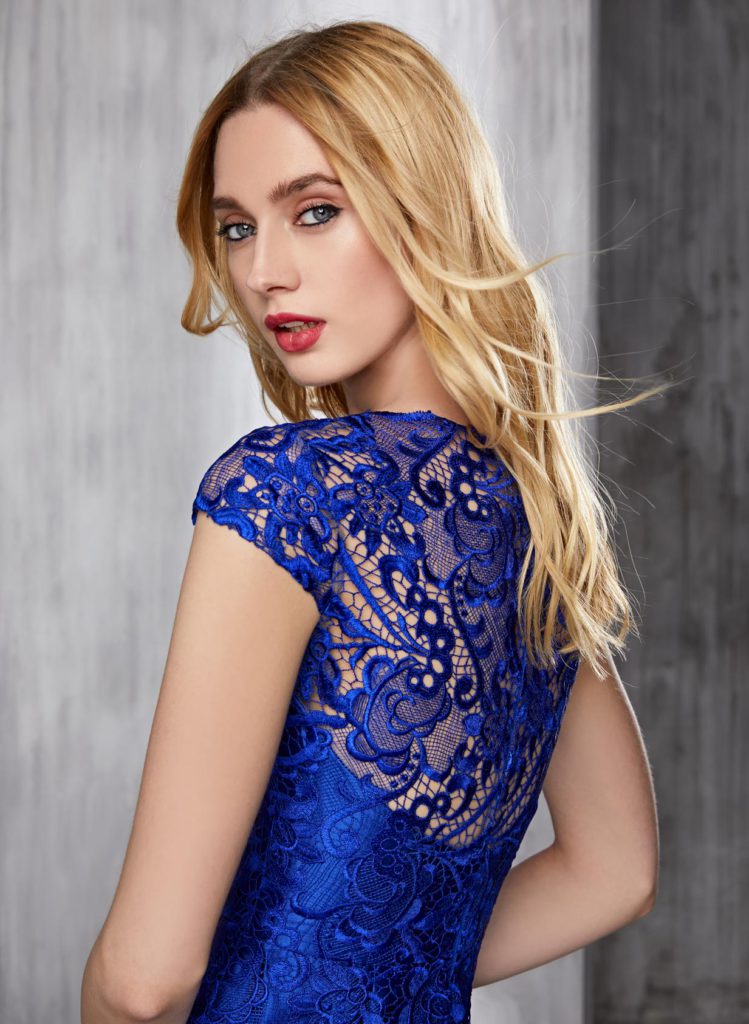 The arrival of good weather brings the celebration of many weddings, spring is a perfect time of year for this type of events, the temperature is perfect for it, allows to use the outdoor areas enabled to give the aperitif and the colors are more cheerful and flashy in order to choice of dresses. In reference to the honeymoon, it is considered average or low season and we can enjoy most of the destinations without a downpour. Be careful, it depends on the country we travel to.
A wedding entails that many guests have to look radiant that day and for that they need the right dress. The godmother plays a fundamental role at the time of the ceremony, will accompany the groom holding his arm to the altar to await the arrival of the bride.
Today we are going to propose some ideal designs to dress the godmother of the wedding, they are from the 2018 collection of Manu García. We hope you like them a lot.

The dress on the cover, has the back as beautiful as you see in the photo, a very flattering blue and has a matching jacket, a monochrome look with knee length.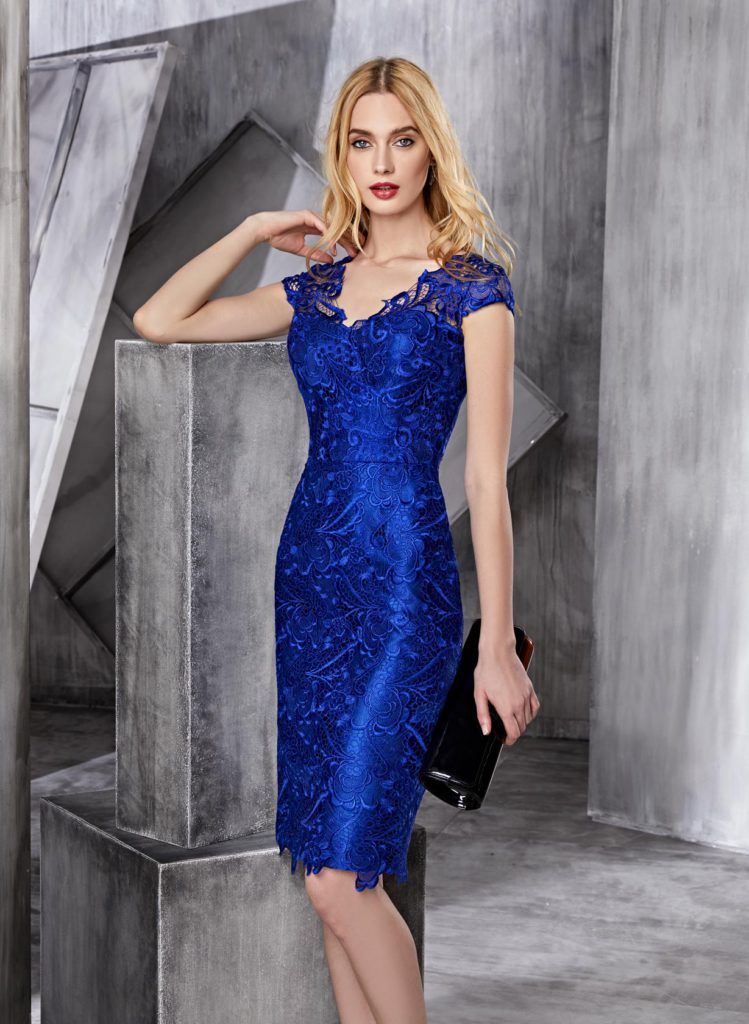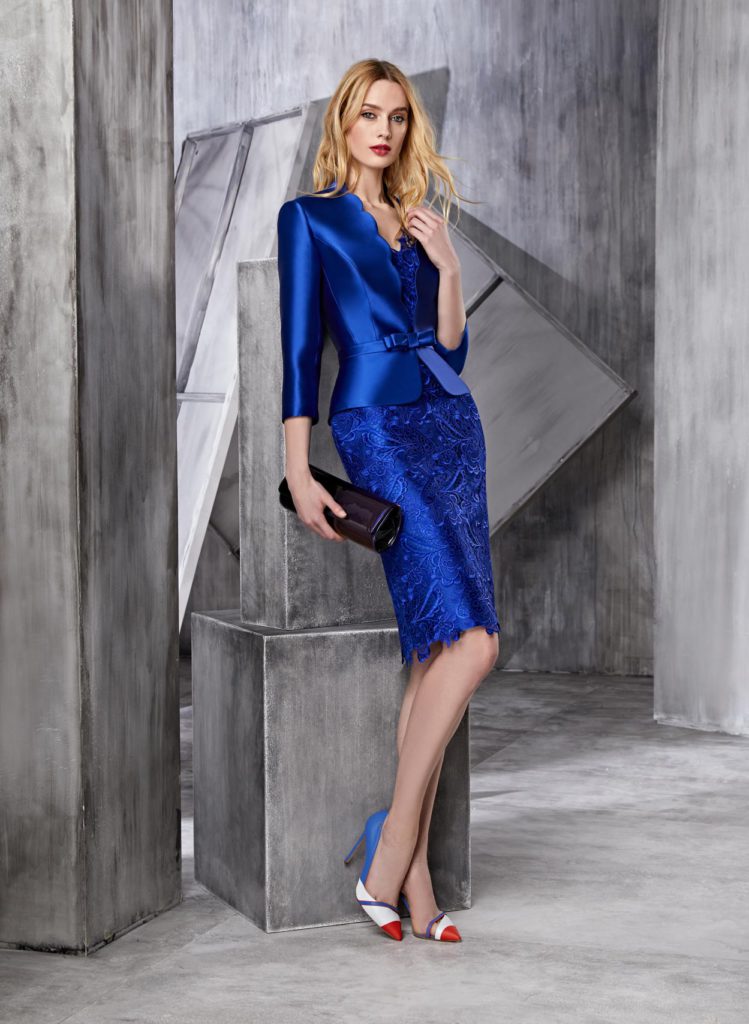 If you prefer to go long, there are some ideas in the range of roses and reds, although the first we show is this yellow with so much movement, the detail of the belt is beautiful, an elegant dress for non-superstitious.
Look closely at the pink dress, we show you the front and the back, it has a wonderful tail.