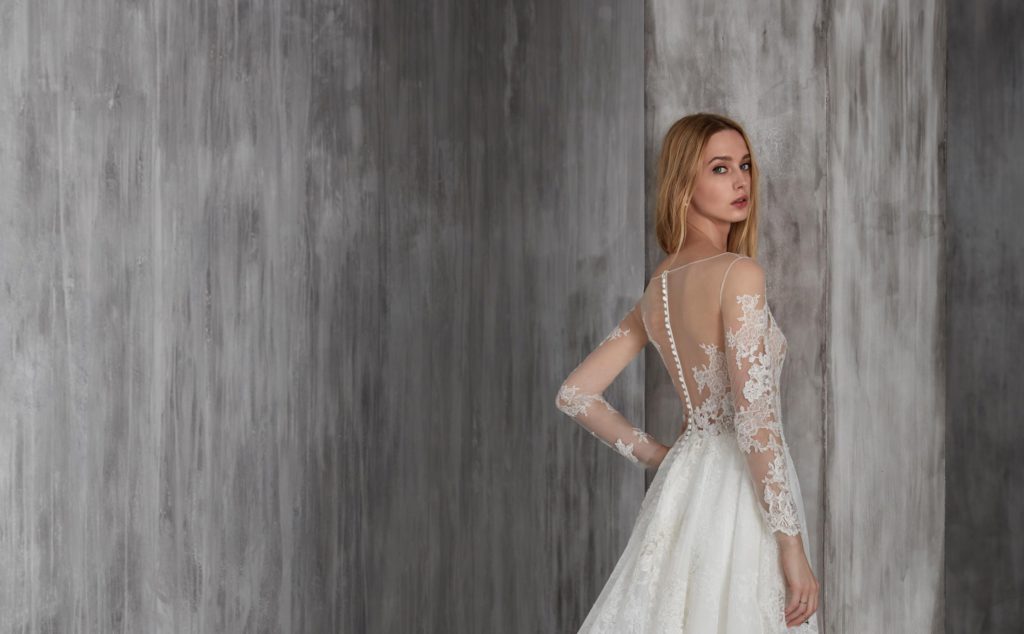 The month of January is a critical month for all those girls who get married in the warmer months of the year and is that if you still do not have your wedding dress you have to hurry, days and weeks go by very quickly and this is one of the most important elements for a girlfriend.
We know that many of you are a little puzzled thinking about how your wedding dress will be, most have an idea, a dream, imagine their dress but it is only there in your mind and imagination, we do not know how we will keep those ideas when they touch our body, if it will adapt to our curves, if we feel comfortable with it, feminine and beautiful. In many cases, when we choose the dress we realize that it had nothing to do with the image we had of him. For this, the ideal is to see many and try others, let advice and not worry about if some detail or part does not end up liking because in Higar Novias, because of we are manufacturers, we modify what is necessary.

Today we wanted to fill you with inspiration, you will see different styles of wedding dresses from the 2018 collection of Manu García.
The dresses of simple lines will always be a trend, because a bride looks on her own and the dress is her great complement on the day of the wedding, here you have a dress with a beautiful back where the jewelery belt also stands out.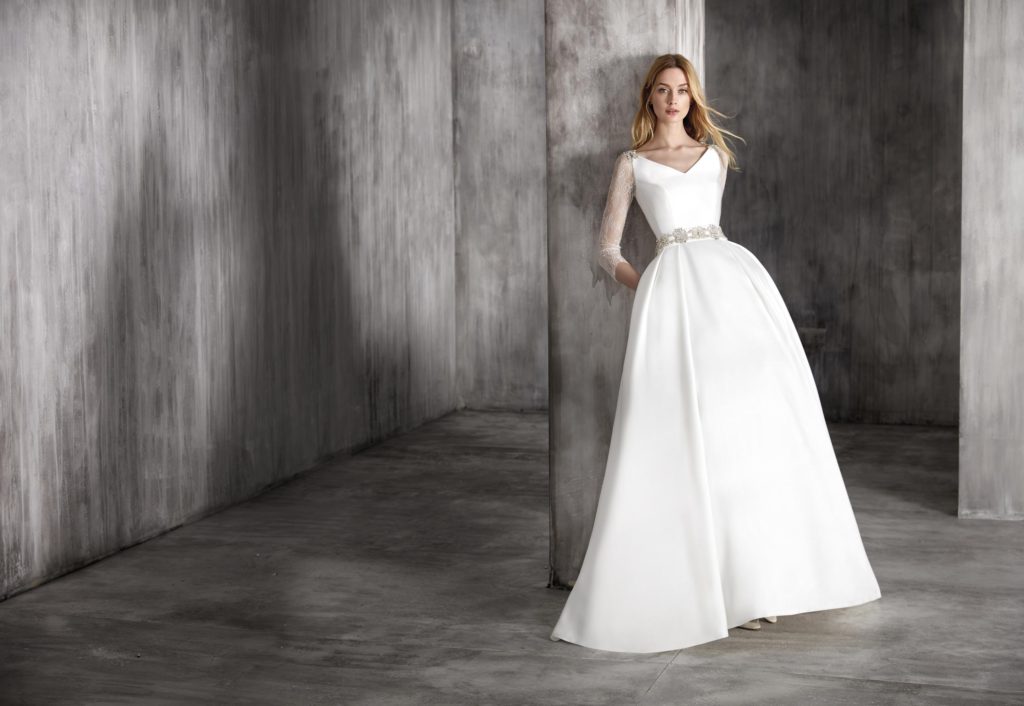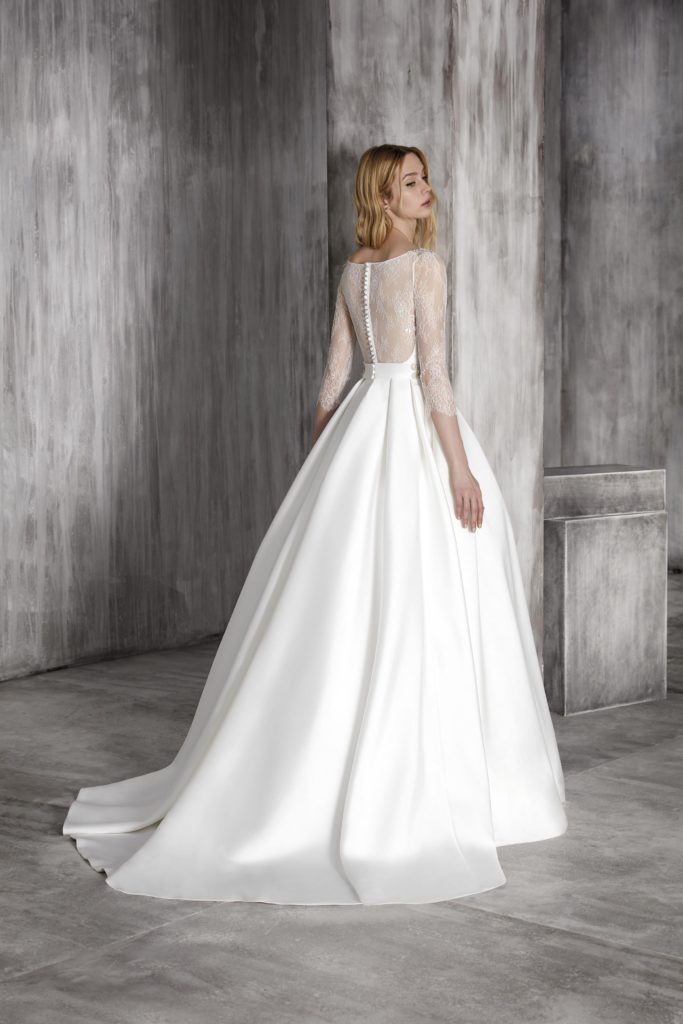 For the sexiest girls there are also sexy wedding dresses but without leaving aside the elegance. It has a wide side opening on the skirt and an asymmetrical body of rhinestones, tulle and lace.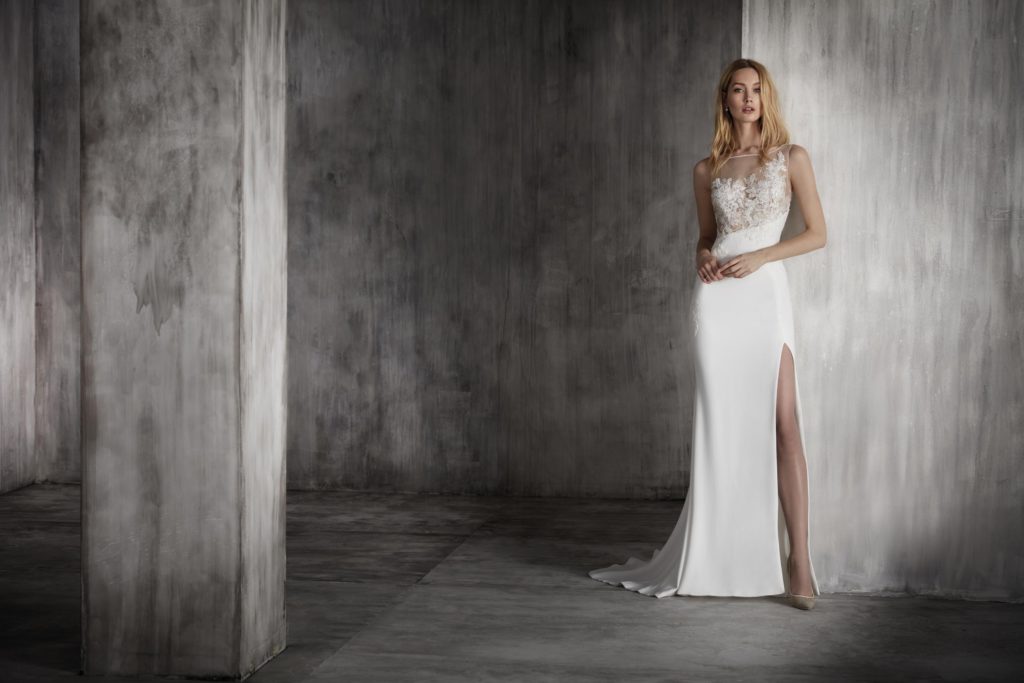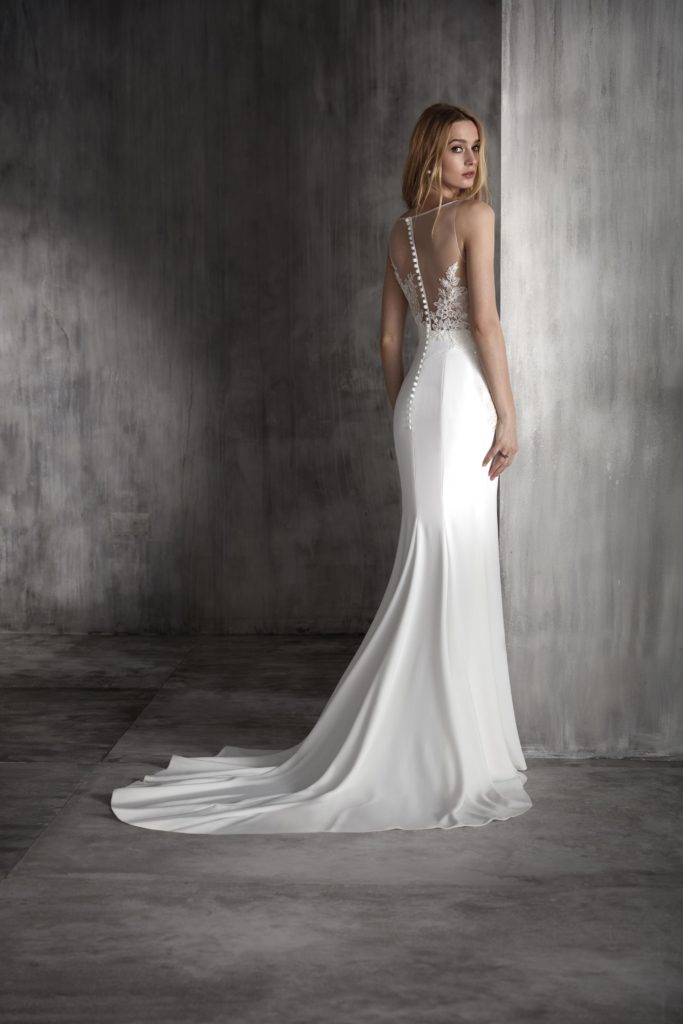 Another design with simple lines that will give a lot of play whether you marry civilly, for the Church or on the beach. It has an adornment on the waist with glass applications and from behind, from the waist comes a flight skirt. Ideal also for getting married in cooler times of the year given the long sleeves, a very comfortable and lightweight and versatile dress.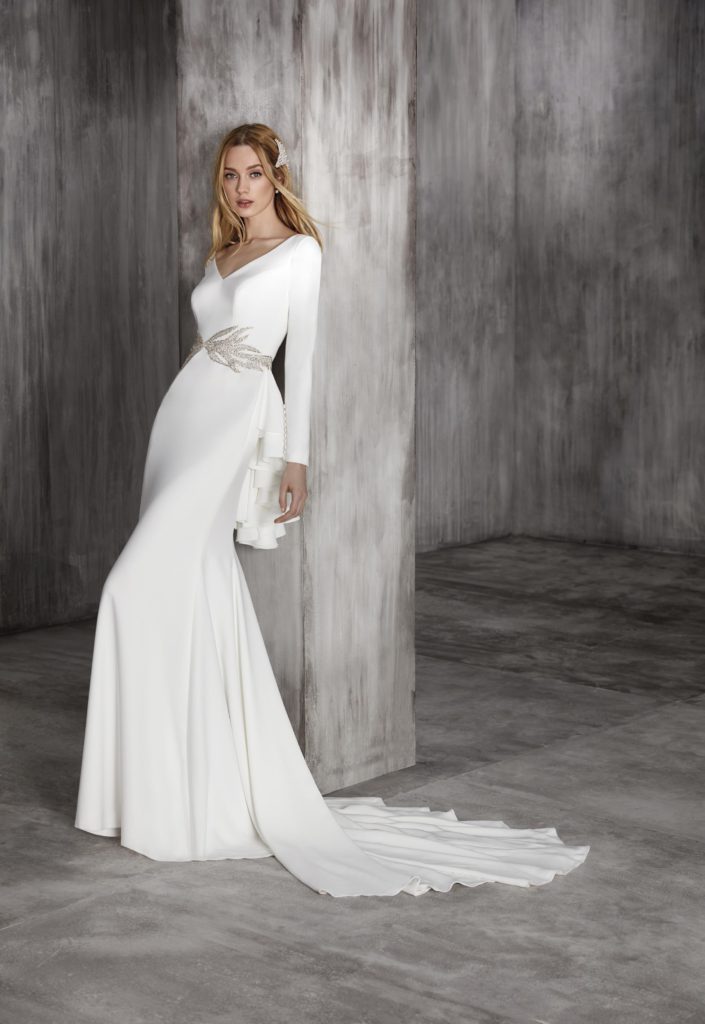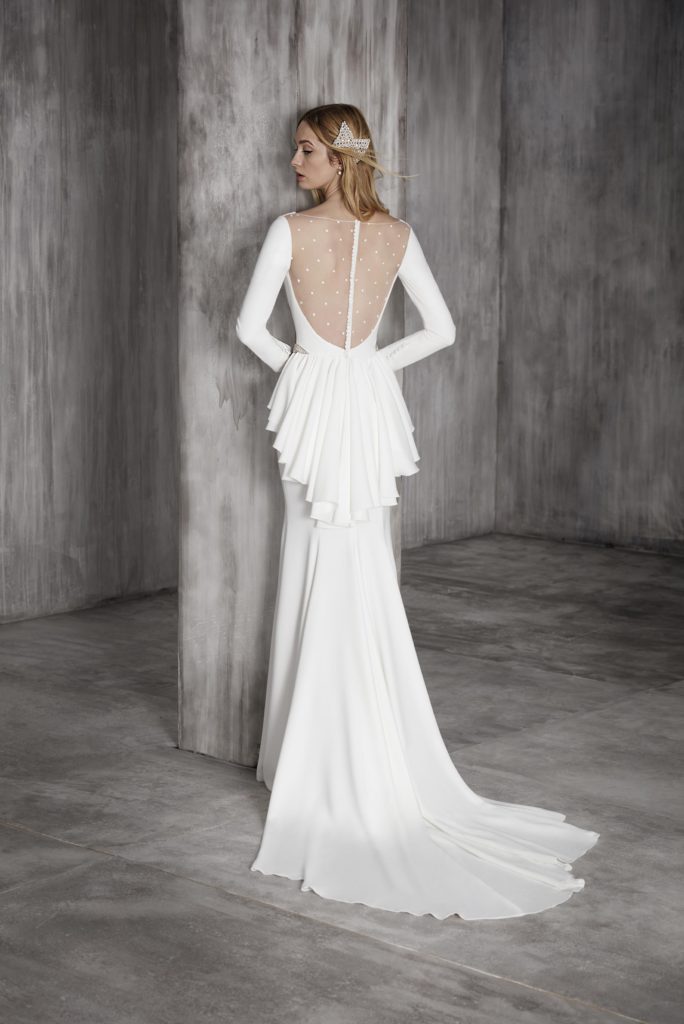 I could not miss a flamenco inspired dress, this one a little special if it fits as it has a touch of color. Mermaid line very tight and at the height of the knees come organza ruffles, a dress with very special notes for girls who want to leave a little of the ordinary.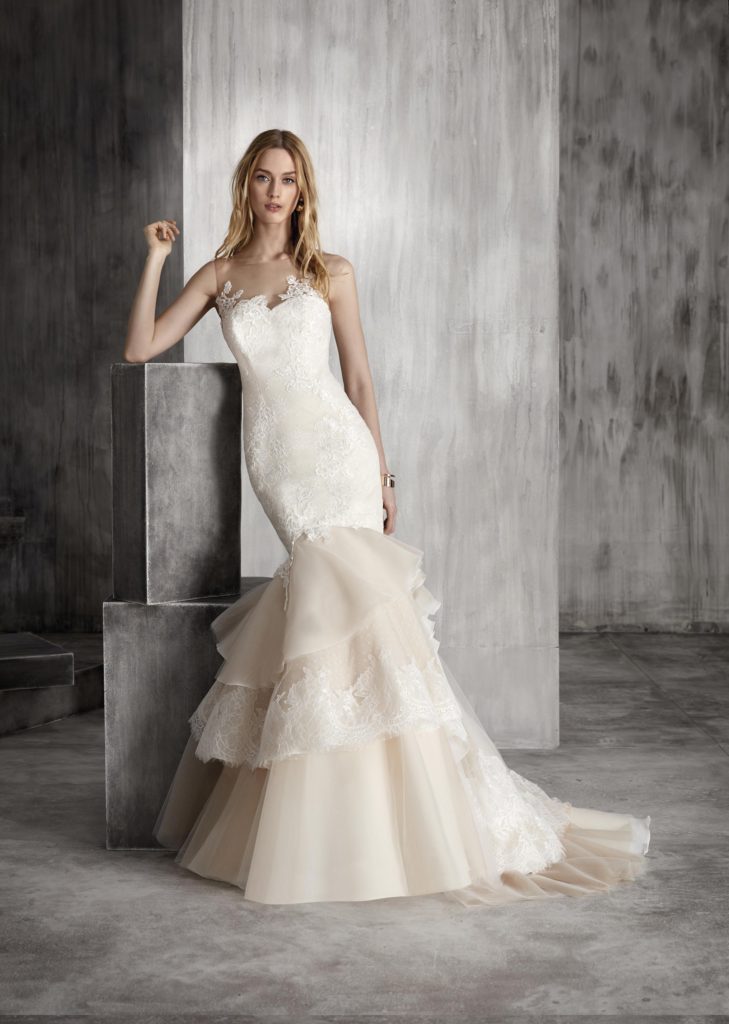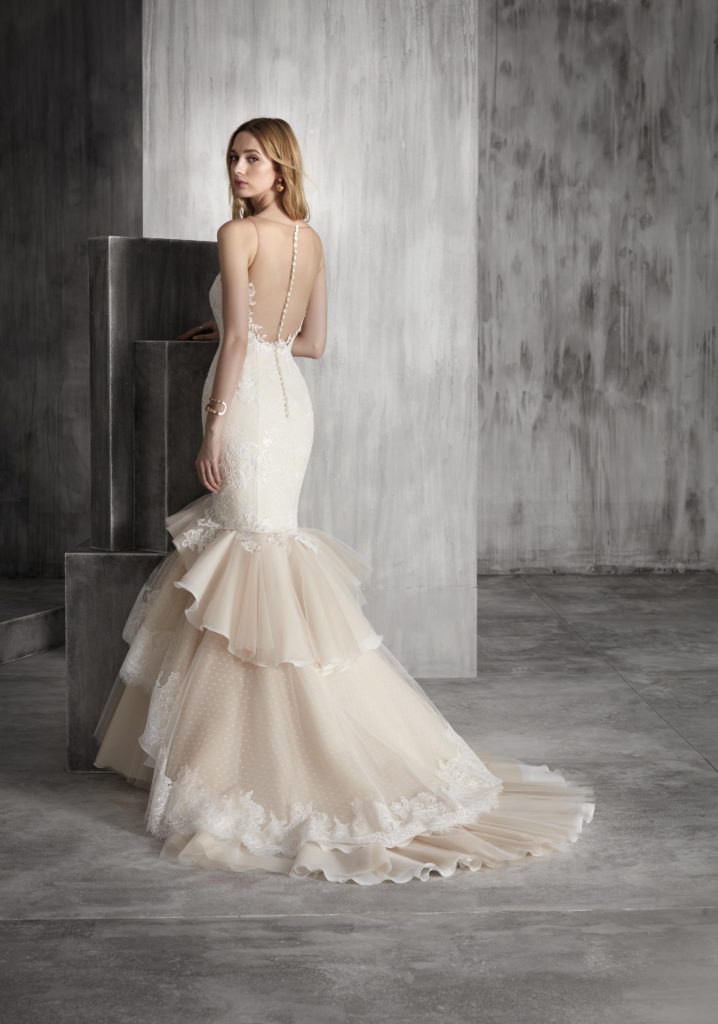 A more ornate dress for brides who enjoy more sophisticated fabrics. From the waist comes a skirt with a superimposed tail, ideal to remove it in the party and the body, very special invisible tulle is covered with the same applications as the rest of the dress.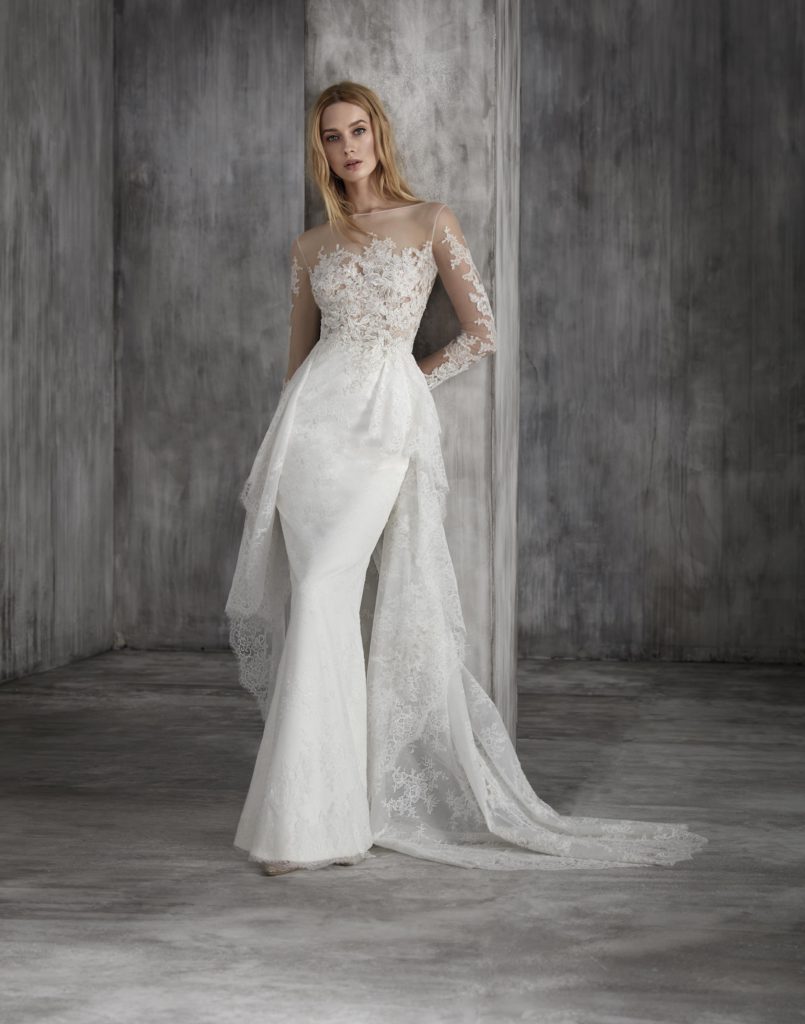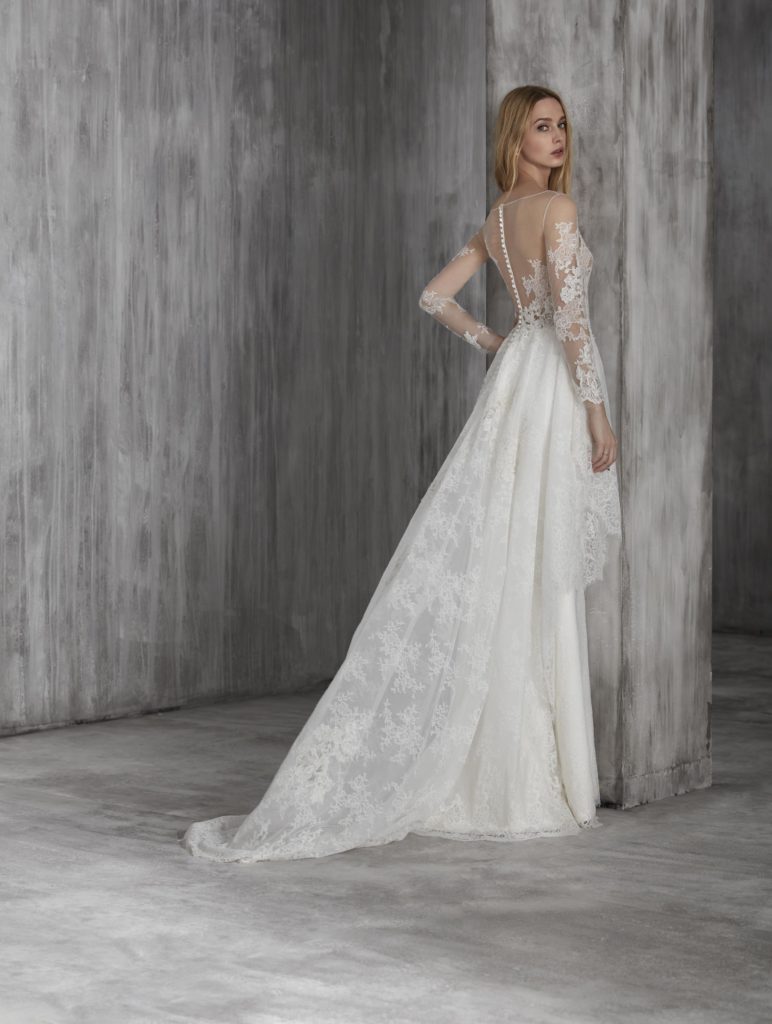 This design reminds us of past times, boat neckline, adorned at the waist with applications with champagne shades and a skirt with an opening in the central part where several pieces of tulle in natural and champagne color.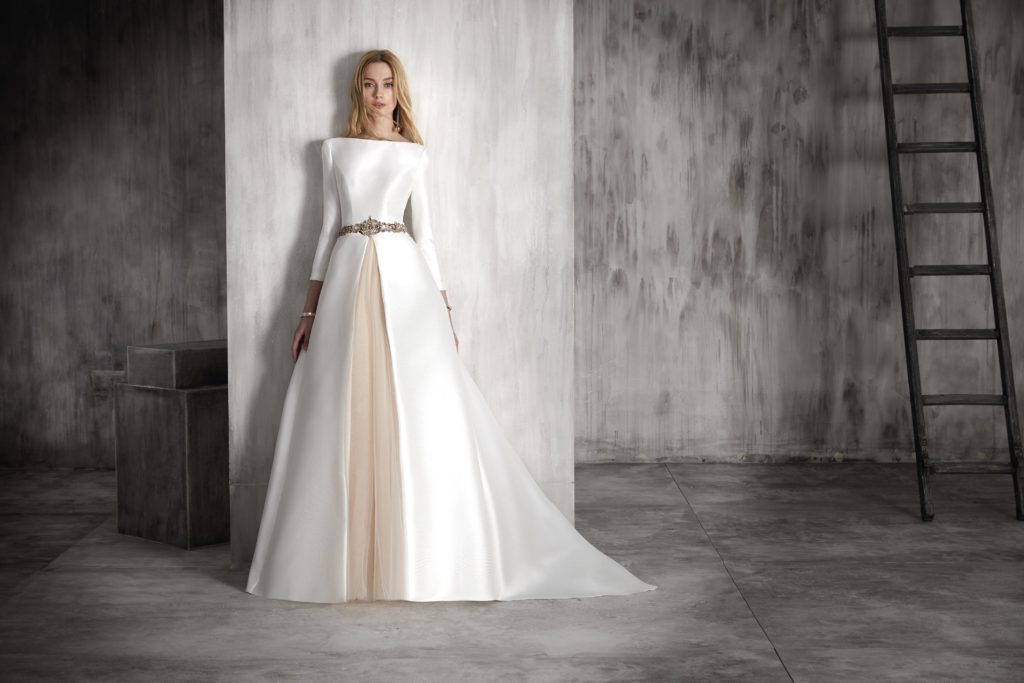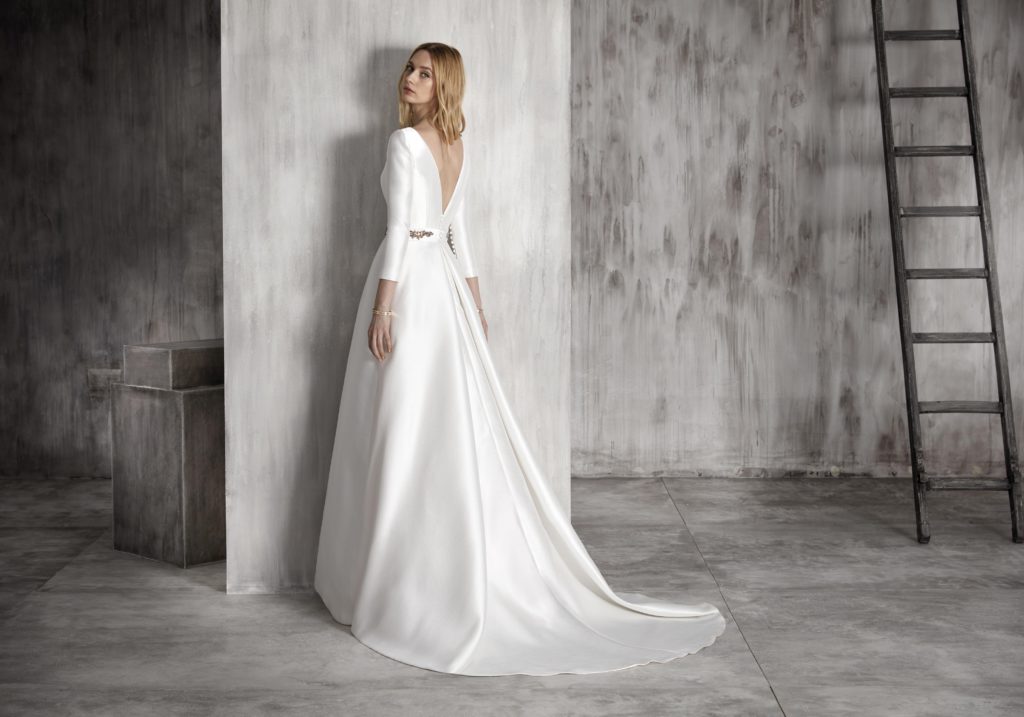 So far our tour of the collection of designer wedding dresses Manu García that we hope you have filled with ideas.
Now you only have to ask an appointment to this number +34 957.638688 to come to try on your dress.
Happy Night