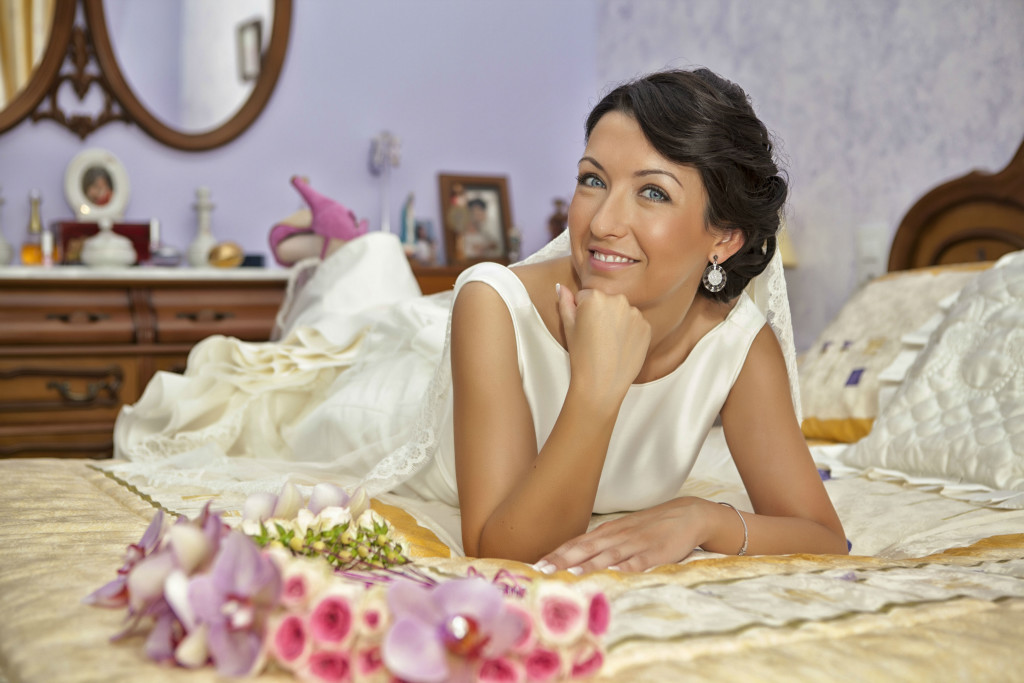 Vicky was delighted to be one of our real brides and share with us her bridal memories. Her dream wedding outfit was a Manu Garcia Costura.
Jesús and Vicky became husband and wife the 16th of May of 2015 and the ceremony was celebrated in Bolaños, a lovely town of Ciudad Real.
"It was by far, the best day of my life and I was surrounded by the most important people for me. Fortunately, everything was just perfect and I felt beautiful thanks to my dreamt bridal dress".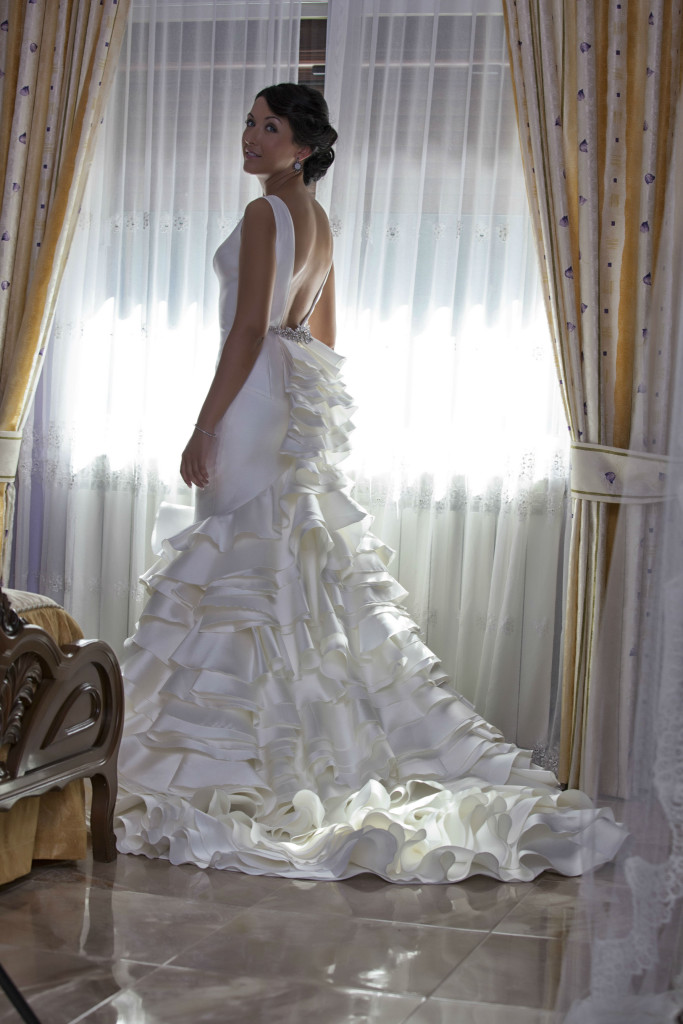 "I can only say THANKS for the courtesy, support and a well done job to the whole Higar Novias Team. Buying my dress here it´s been the best decision ever. Definitely, a 100% perfect bridal dress", said Vicky
Vicky chose wonderful accessories that perfectly matched the dress, especially a fantastic brooch placed at the lower back of her dress and also a very elegant veil.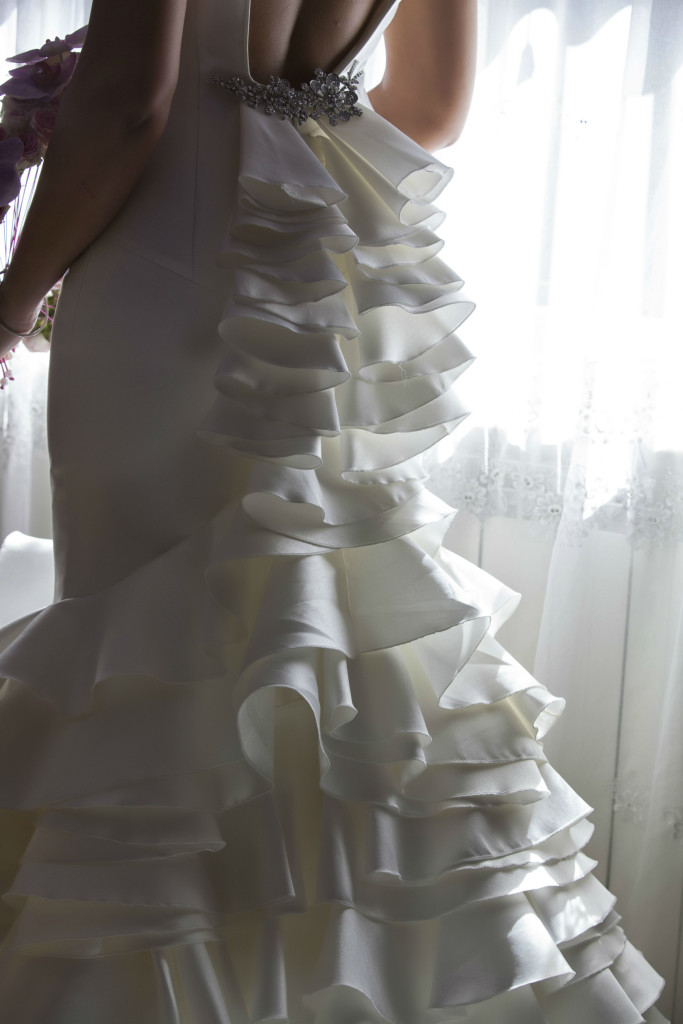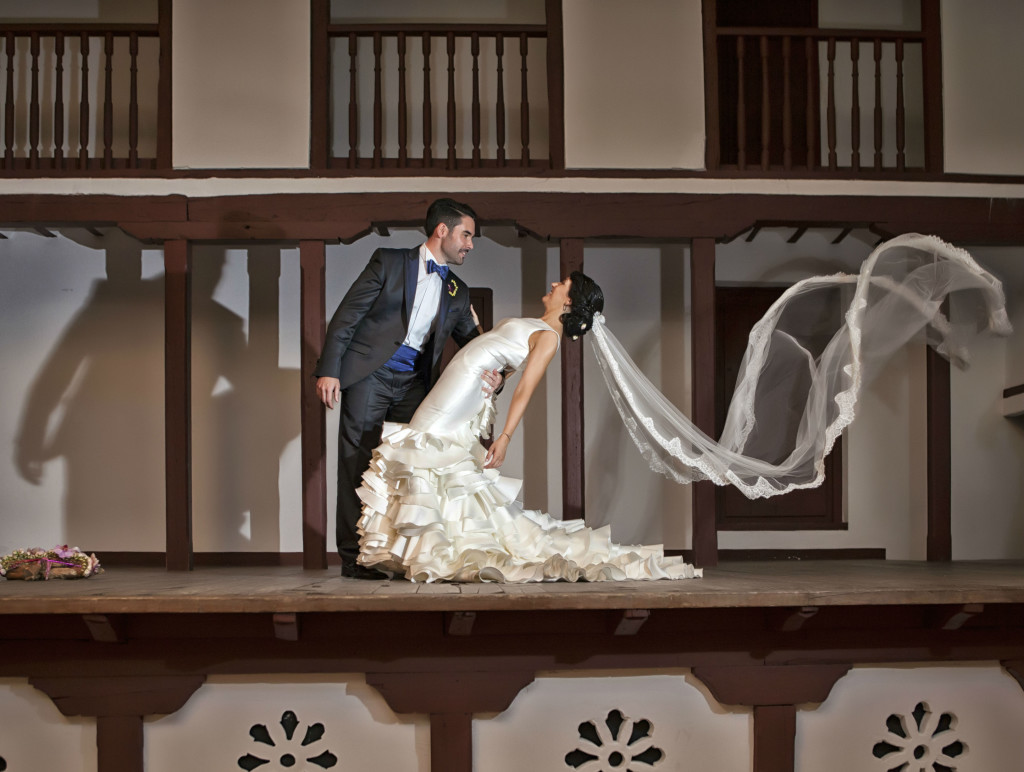 "My wedding´s best moments were when I was getting out of my parents´ room and I saw the faces of my family and closest friends and when I arrived to the church and my fiancé was waiting for me", told us Vicky.
If you walked down the aisle with a Higar Novias gown and you would like to became one of our real brides like Vicky and the rest of girls who appear in our blog site, contact us on info@blog.higarnovias.com
Remember we have a date next Friday.
Enjoy your Tuesday!