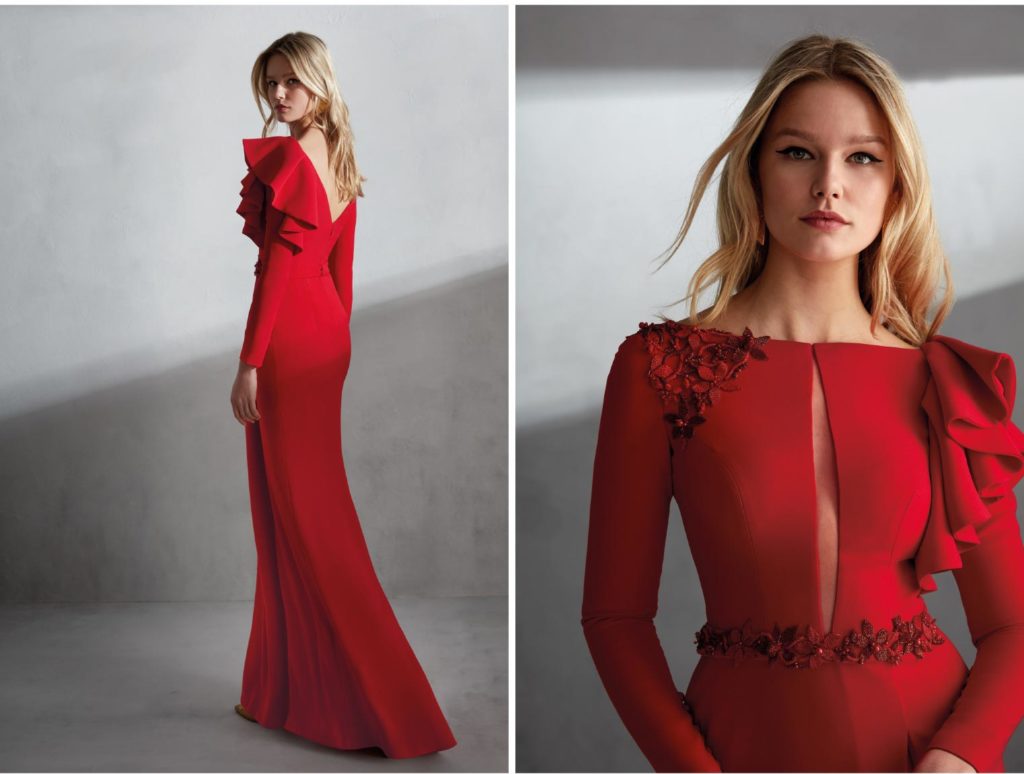 The color red as you know is a color that never fades, if you choose a red dress, always right whether you attend a daytime wedding or an evening wedding, equally, favors blondes and brunettes, being a raised tone,and does not matter in the season of the year in which the wedding is celebrated. It is true that for autumn and winter, the red tone is replaced by its analogue, the burgundy color, is more muted and accompanies cooler times of the year.
It is undeniable that red is aggressive and, unless the design is completely smooth, be careful with makeup, hairstyle and especially jewelry. Remaind that the ideal is to highlight an element and build a very balanced look so that the result is impeccable. So do not hesitate to go dressed in red to a wedding!
Valerio Luna in his 2019 collection has much to contribute to this post, there are several proposals in terms of colour, his creations in red have given much to talk about, especially for being very varied, for different girls, with diverse tastes and heterogeneous personalities.
I propose a game, we will classify each party dress based on personality, what it conveys, how you would feel if you were wearing each of the following options.
POWERFUL
This dress is impressive, the two-layer chiffon fabric skirt brings a lot of movement and the bodice, made of crystal embroidered tulle, tight sleeves and the colorful neckline where the shoulders appear, make the girl who chooses this dress powerful to wear it at a wedding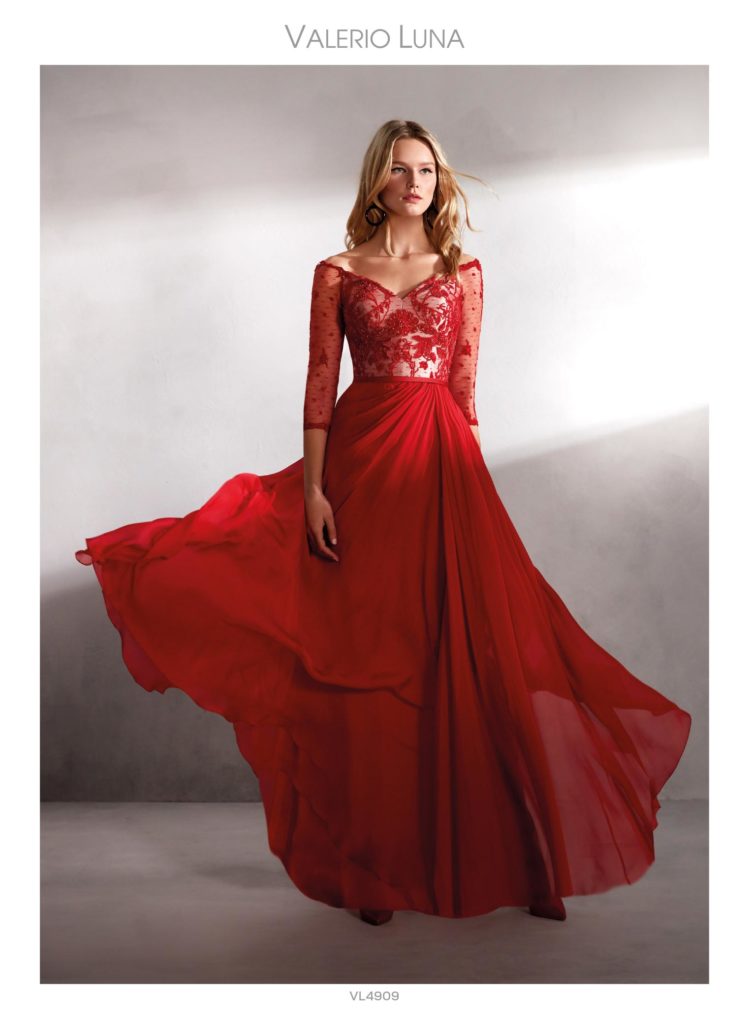 SEXY
The original design of the bodice with asymmetrical lorzas and the sweetheart neckline, make this dress a sexy design, along with a mermaid skirt, wears a floaty skirt. The waist, adorned with flowers of gems in 3D.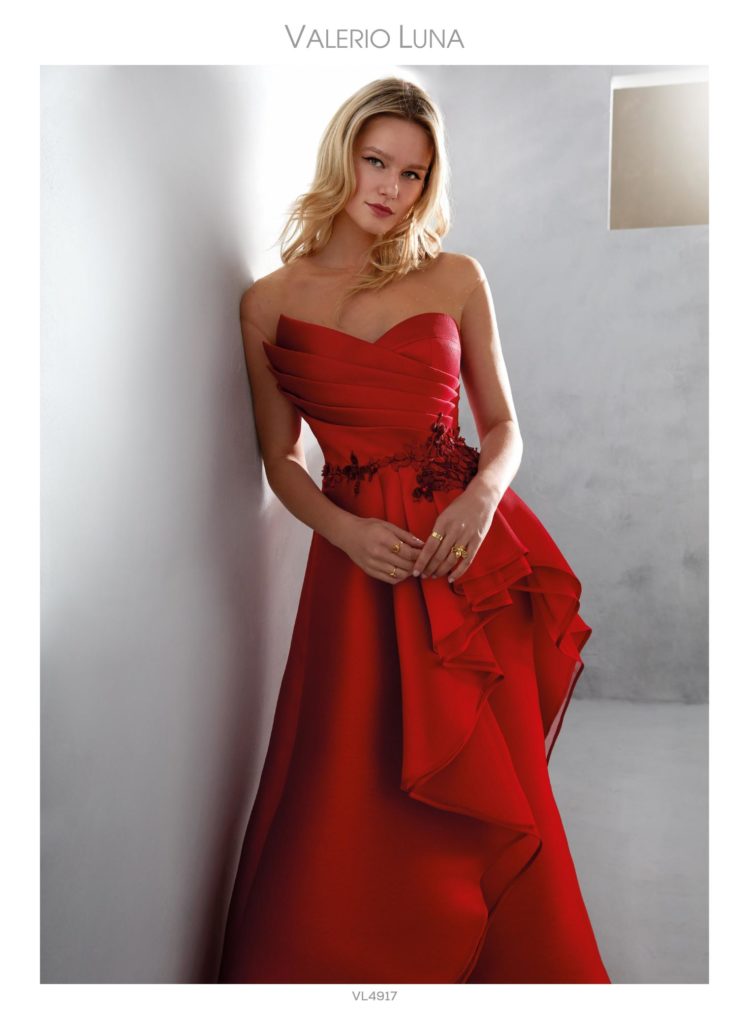 ELEGANT
Elegance is what stands out of this dress, an outstanding option, ideal for a wedding in spring or autumn, the vertical slit of the center of the body gives it a very sensual touch and the detail of the different shoulders is what marks the diference in this proposal. In the cover photo, you can see the bodice more closely.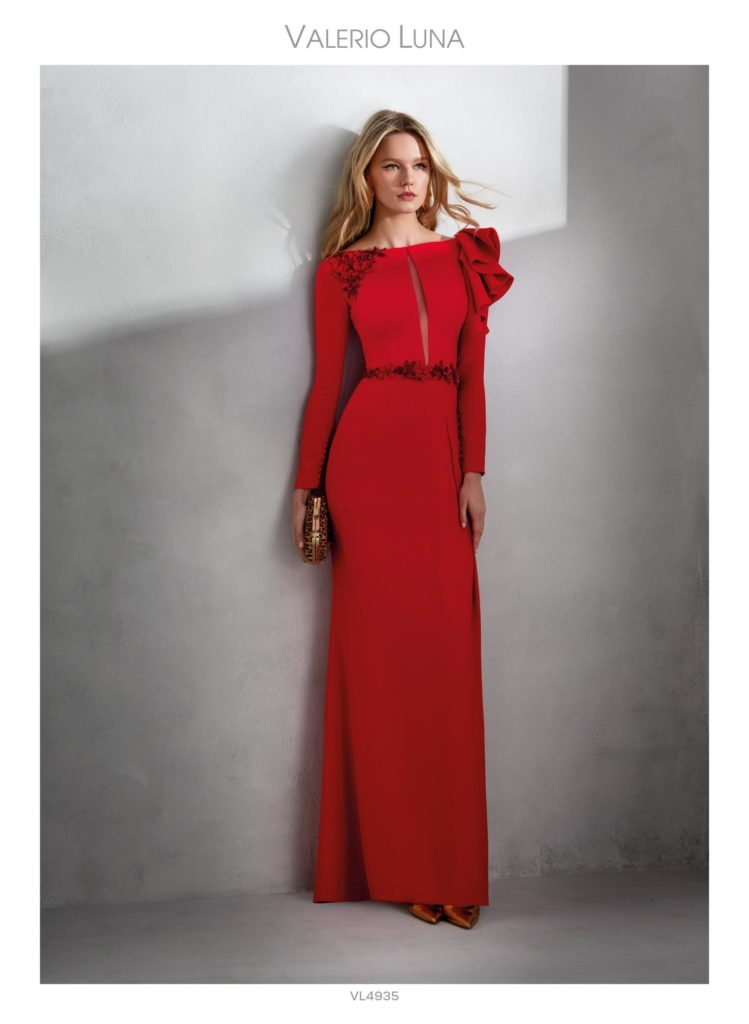 SPECIAL
We have cataloged this dress because of the fabric chosen for its creation and its design itself. Made in lace and silk mikado making horizontal lines. The lace is based on a fabric in skin tone so that there are no transparencies. A good option for evening weddings held in cooler months.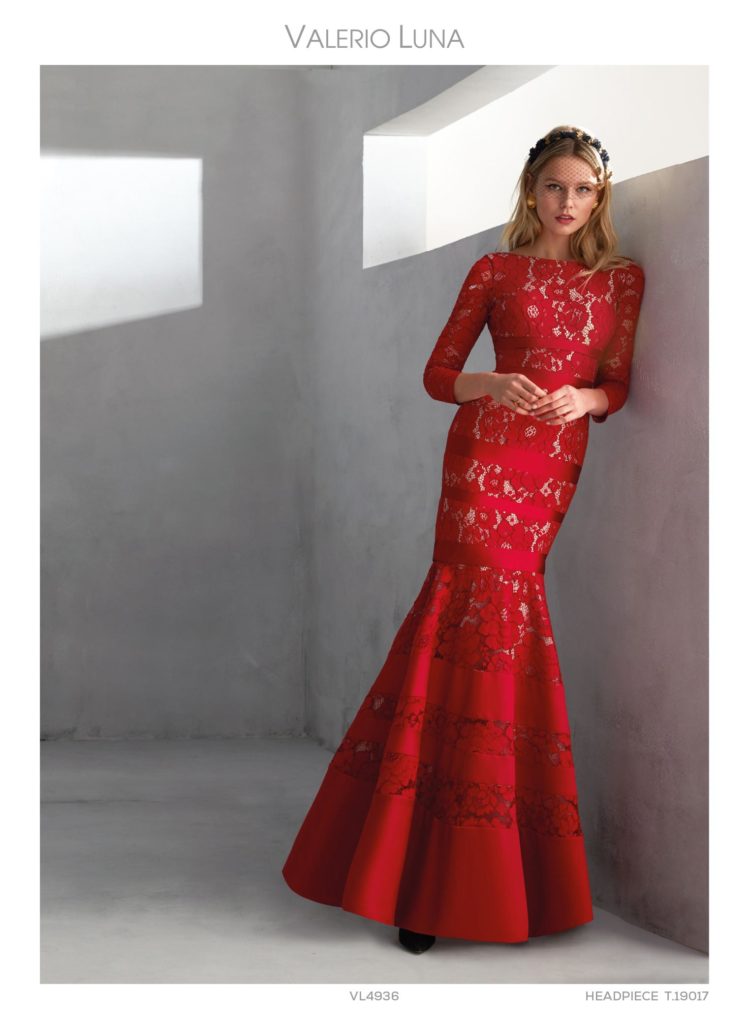 DIFFERENT
The organza flounces of the shoulder whose beginning is a flower and the fact that it has a single sleeve with rounded end, turn this design different. The final touch is provided by the beautiful v-neckline on the back.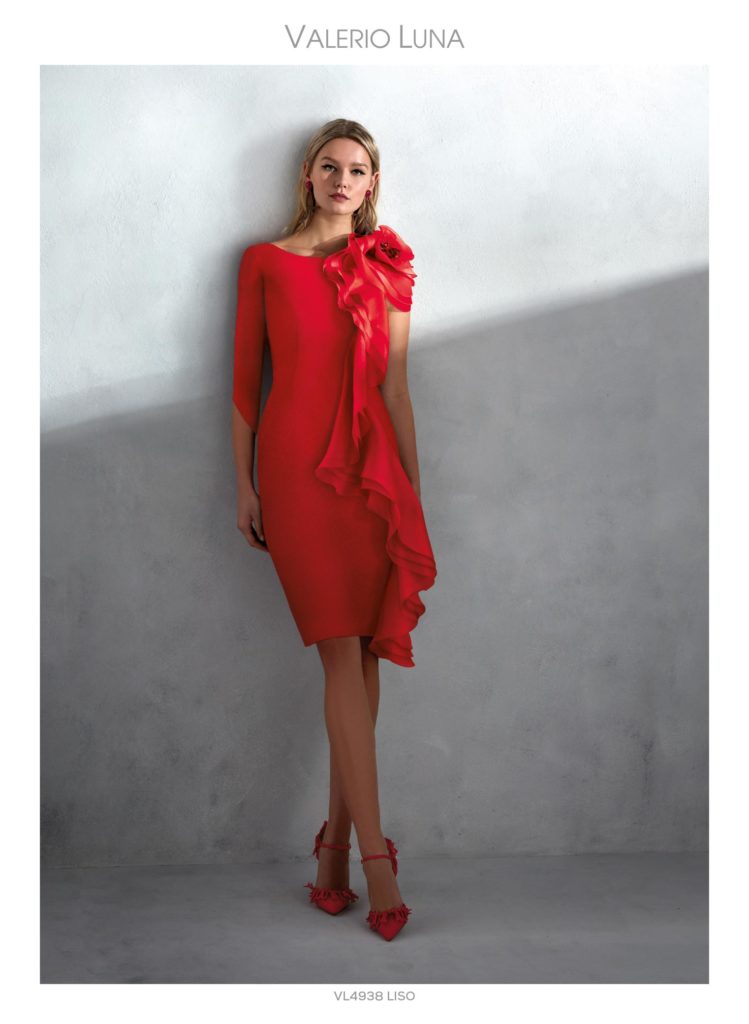 What girl do you feel most identified with? Are you powerful, sexy, elegant, special or different? Leave a comment below