We started the week with a real new bridal, another of the girls who chose a wedding dress from one of our designers for her big day, the one that captivated the guests and made her feel like a princess.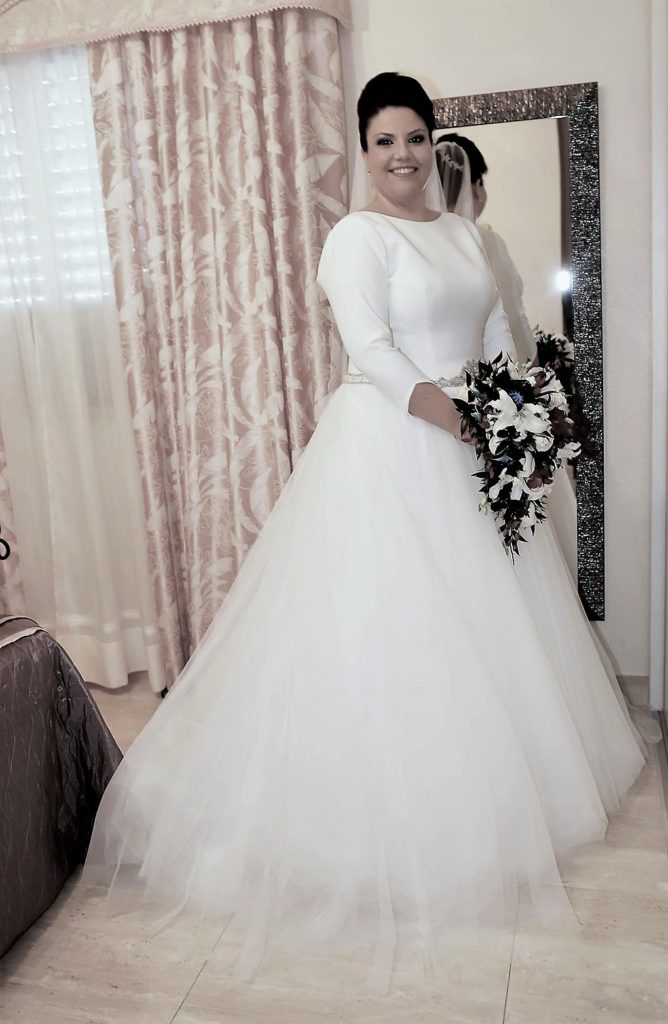 Almudena married on April 14 in Jaén with a spectacular design by Valerio Luna. Simple body with semi-sleeves and v-neckline on the back, at the waist, a glass aplication as a belt and a skirt with volume with different layers of tulle.
Almudena expected the wedding day with great enthusiasm, the fact of seeing his whole family together he wanted very much and enjoy all together, especially for the fact of having recently passed through a few complicated moments. Everything went well despite the fact that the groom got up on the day of the wedding with a little fever, but that was not alarming. It was a dream wedding.
By word of mouth Almudena came to our facilities, where she and her parents left very satisfied with their respective dresses, all of them ideal for the occasion, a day they will never forget.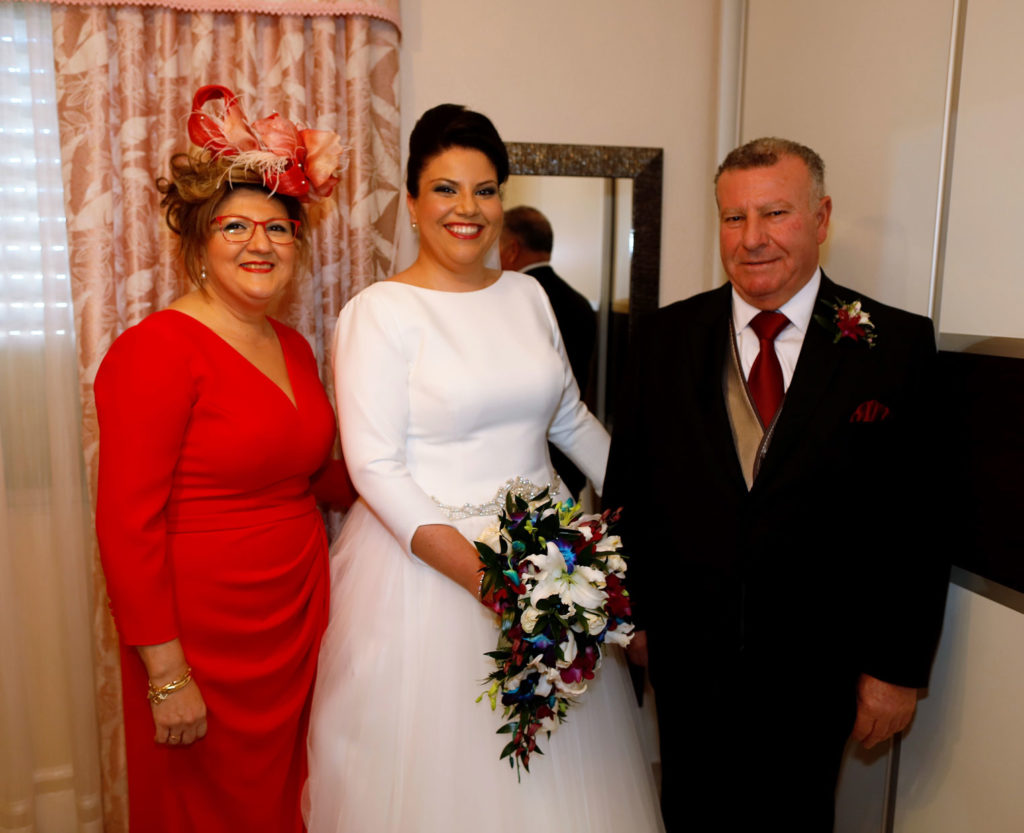 "Thanks for the treatment, the professionalism and the affection with which you treated us" – Almudena commented to us.
Little more we can add, just invite you to be our next real bridal. If you have married a dress by Valerio Luna or Manu García, write to: