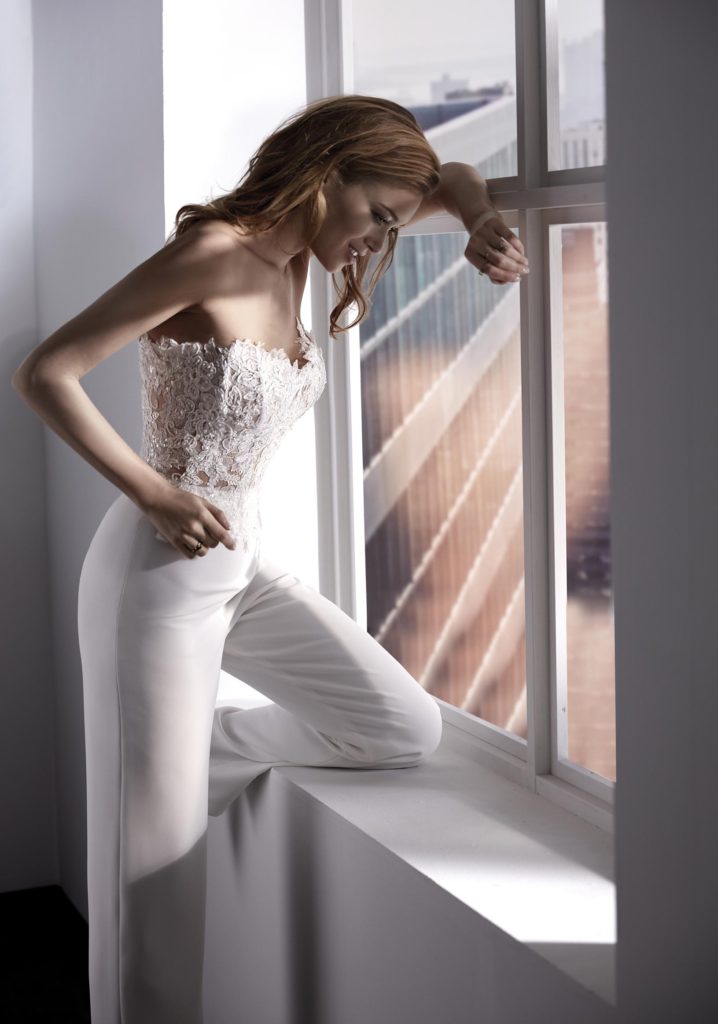 In today's post we start with a suggestive, eye-catching title, which invites us to know more and is that the look of the bride will always be a great uncertainty for family and guests, the person that we will hopefully arrive on the chosen transport in your great day to give you the "yes I want".
As you know in Higar Novias we bet on designs for all tastes and Valerio Luna in his collection 2018 has reflected precisely this, very colorful wedding dresses where he has played with originality, more daring details, he has even launched himself to put a note of color.
If you get married soon and literally you want to surprise your wedding day, you can not miss the designs that we will show you right away.

A trouser suit could not miss in this post, in this case, with jacket and trousers in crepe, accompanied by a beautiful body effect bodice of glass and semitransparent chantilly. In the cover photo, you can see the body in more detail.
We have two proposals of wedding dresses with a touch of color and not any color, the black accompanies these designs as a pattern or applications. How do these options look to you?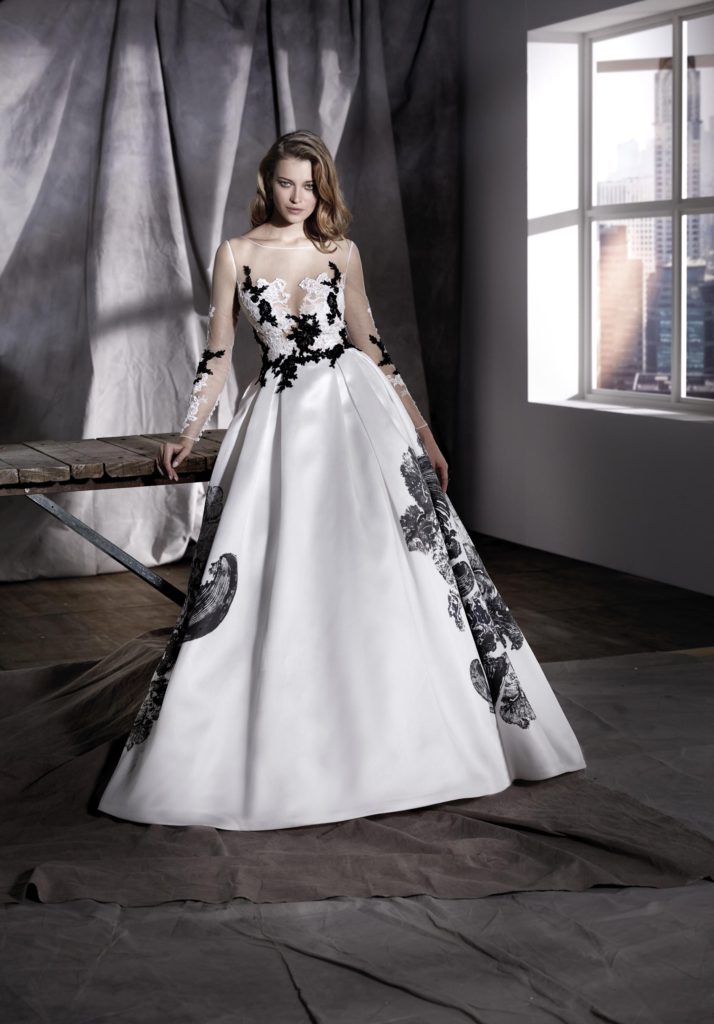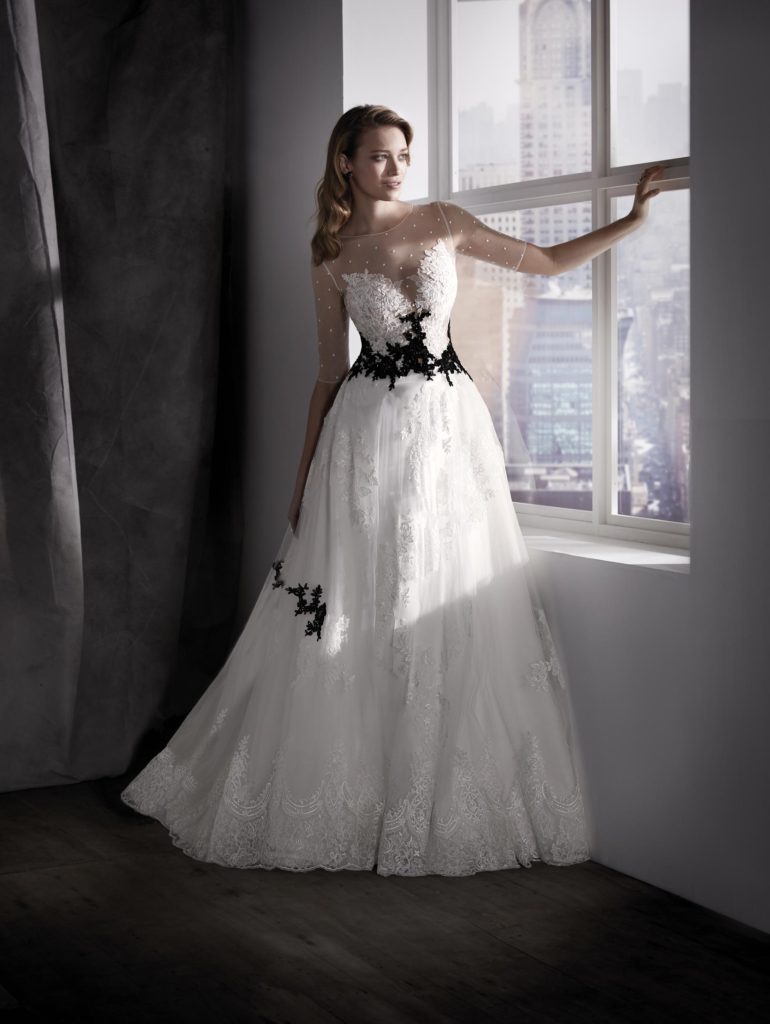 The fabric is the highlight of this mermaid-style dress, in natural Chantilly champagne with guipure-embroidered applications. We leave behind the classic white to dare with this sensual design.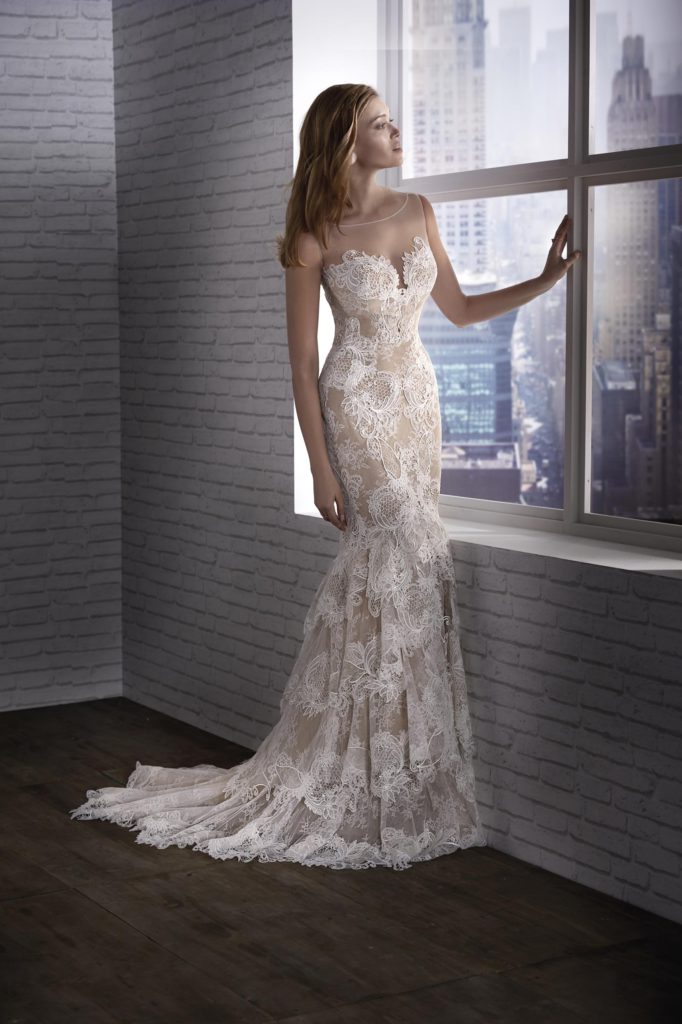 A romantic dress where there is a voluminous skirt, tulle and chantilly topped with lace and embroidered applications, whose special detail is that from the waist comes an asymmetrical flight piece in the form of cloak made in silk pique. The waist is adorned with a black glass trimmings.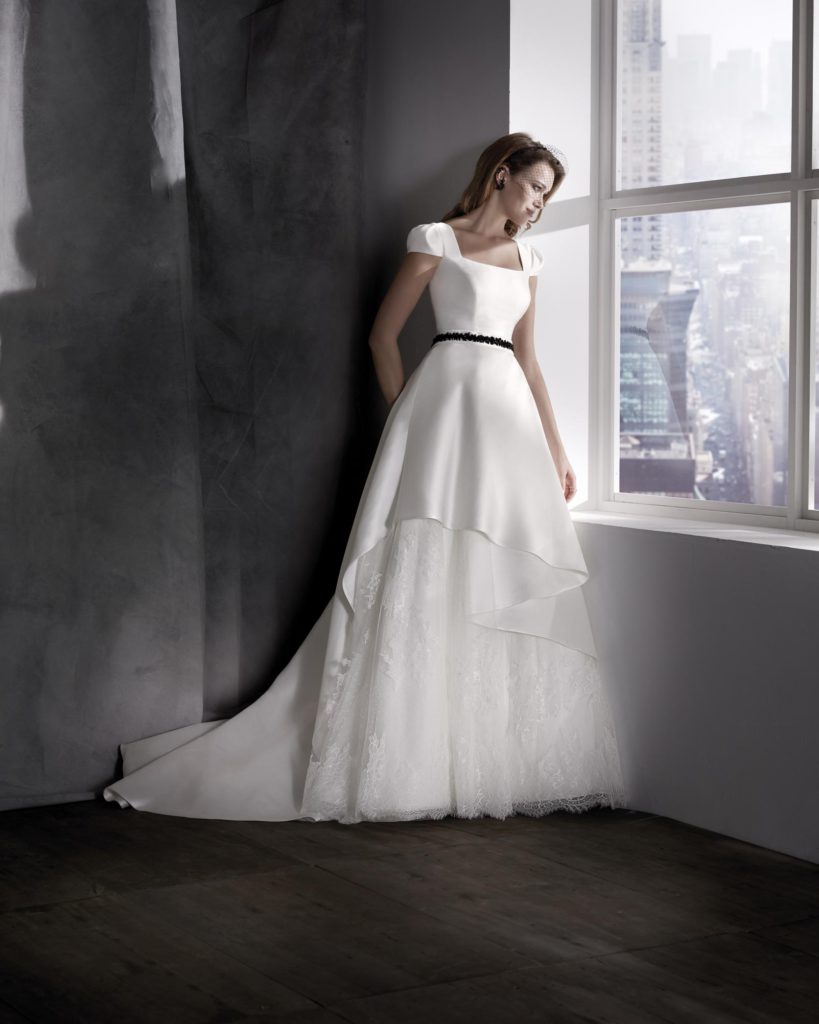 To round off, this beautiful midi dress in lace with layers of tulle overlays.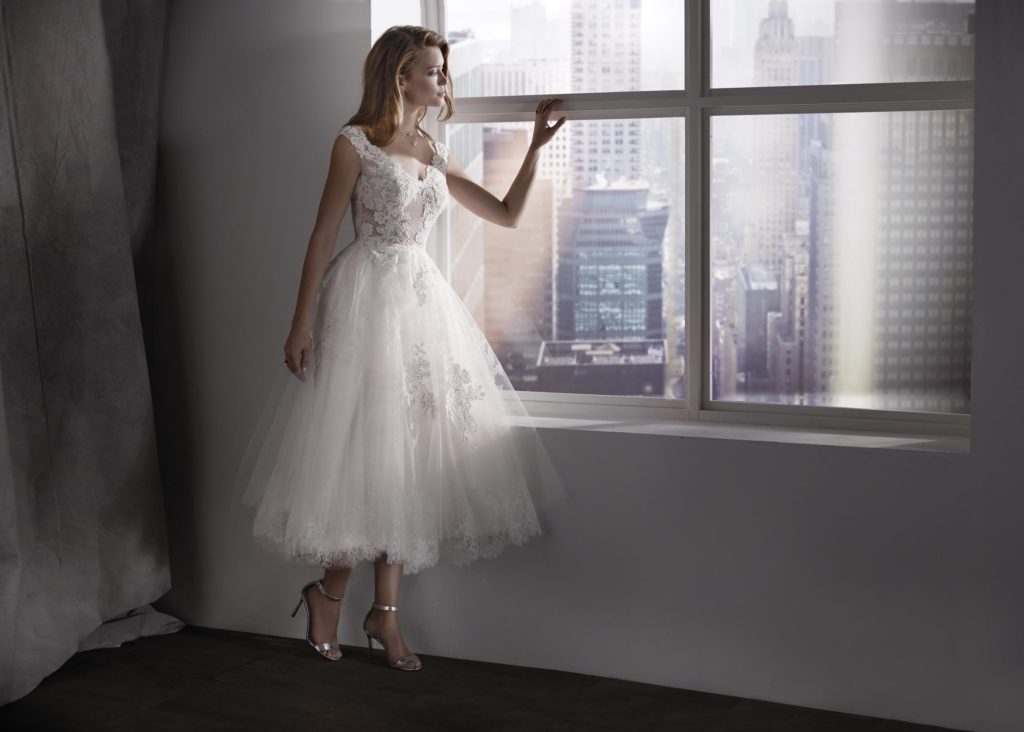 Do you dare to surprise the day of your wedding? With which of them would you do it? Leave a comment below.