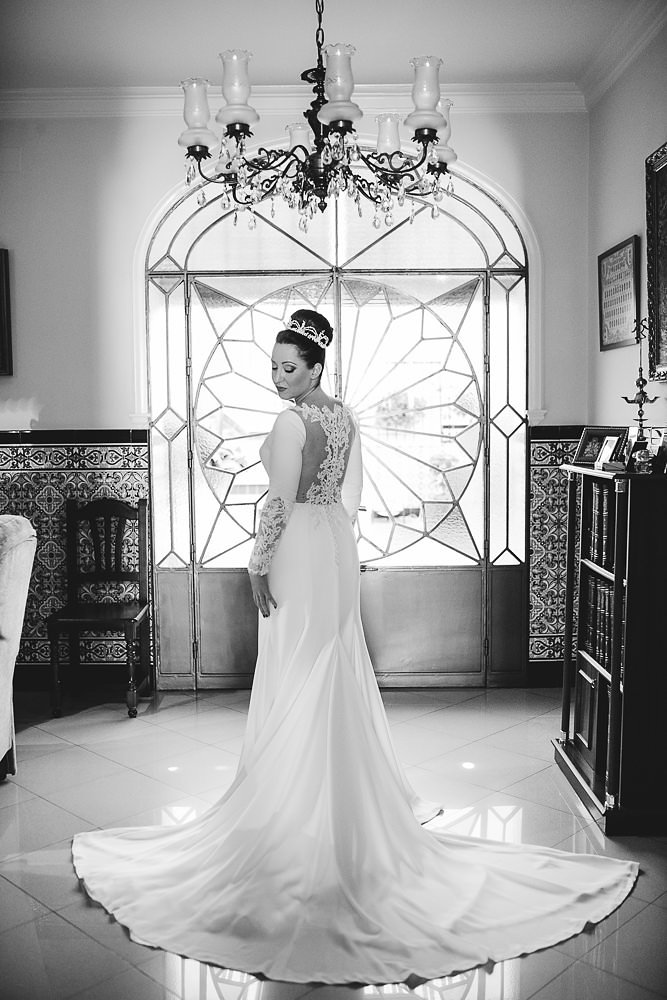 The wide variety of wedding dresses that the Higar Novias Group of the different designers has is what attracted Amalia; she alone came to our Atelier one day. The preconceived idea she had in mind soon changed when she began to try different wedding dresses.
She decided to return but this time in the company of her parents and this was the wedding dress chosen finally, simple but with certain details that make the difference, look at the back and the sleeves, a Valerio Luna dress that totally did fell in love to her.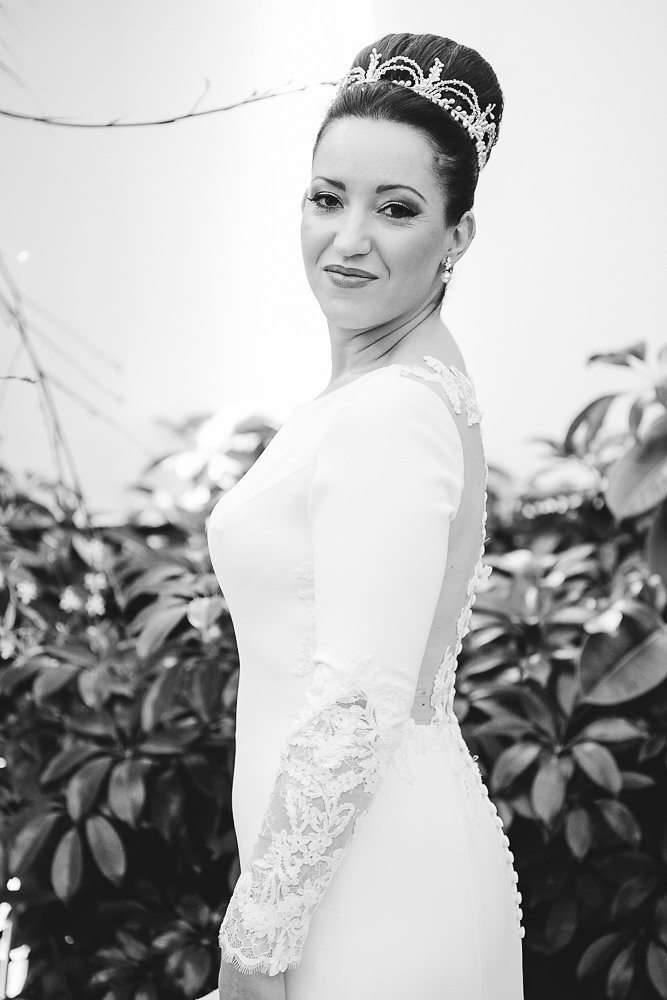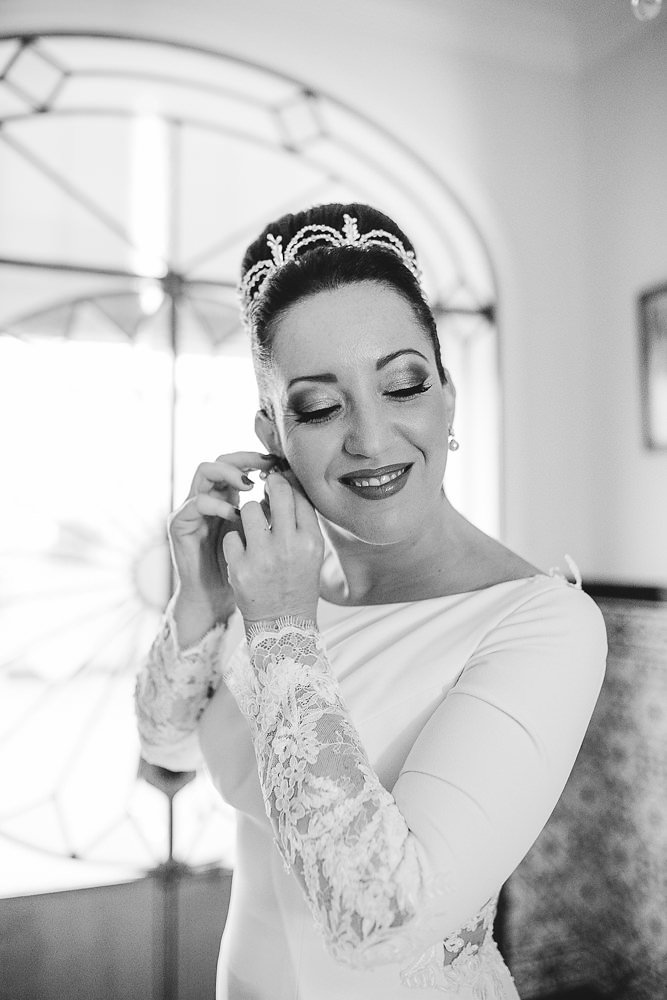 Amalia and her husband were married on May 20, 2017 in Manzanilla (Huelva). There is a memory that she will never forget, while she was at home with her family, the emotion of seeing how beautiful she was, the nerves of the hours before the wedding …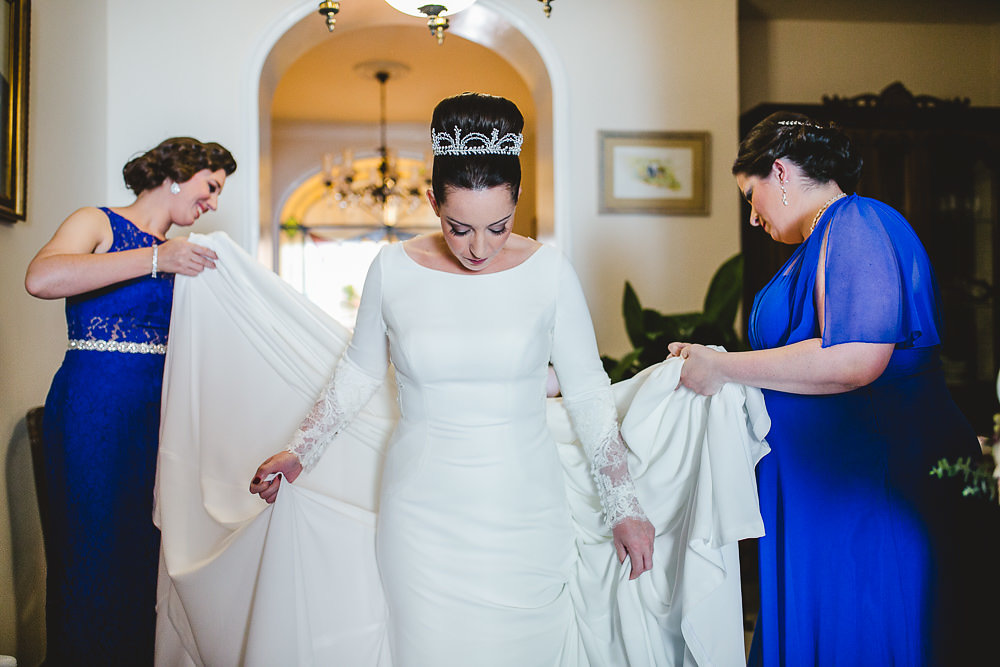 As an anecdote, Amalia tells us that they went to take some photos to remember the Rio Tinto and took a pair of pink fluorescent sneakers to be able to walk more comfortably on that floor. As soon as she arrived, she put her foot in a muddy puddle that sank her foot almost to her ankle, so she was forced to take off her slippers; she was barefoot trying to walk among the stones as best she could. She says they laughed a lot.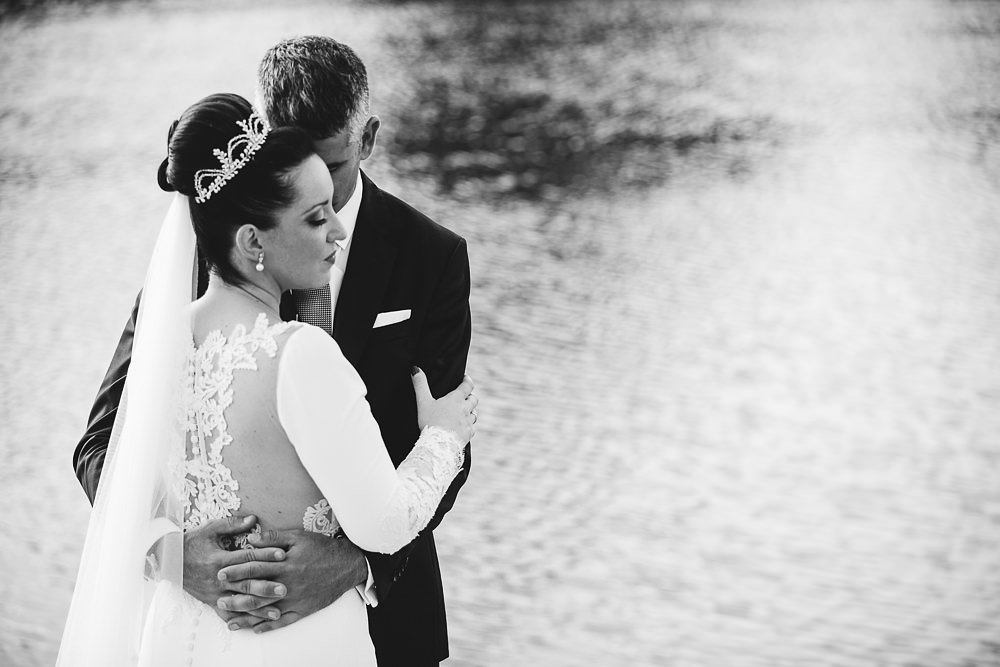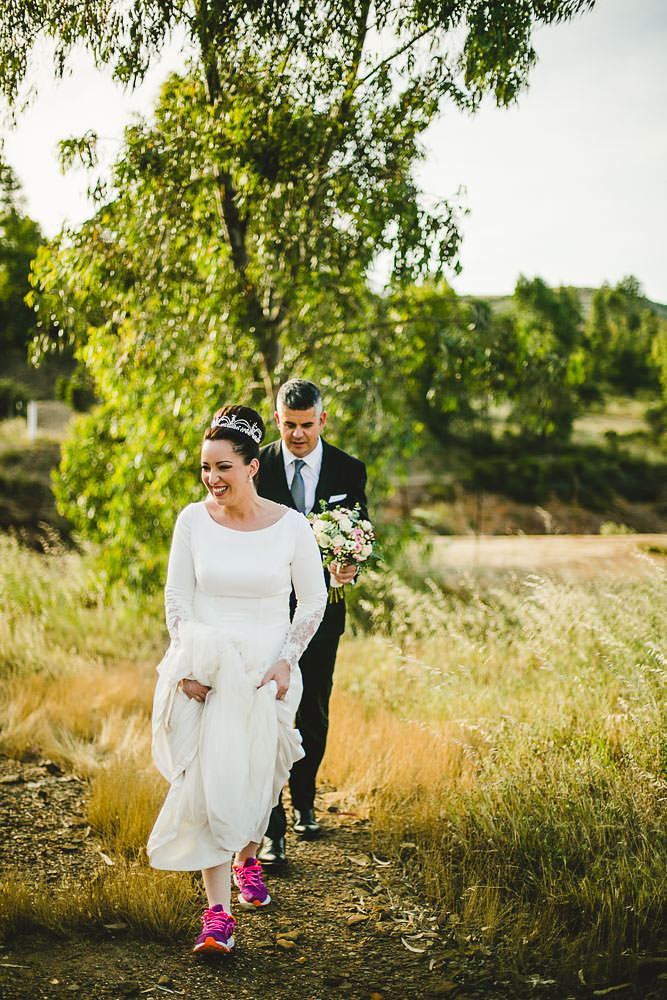 Thank you to all our brides for wanting to share with us a bit of the wedding day.
If you too have married with a dress of our designers and you want to become a real bride write us to: