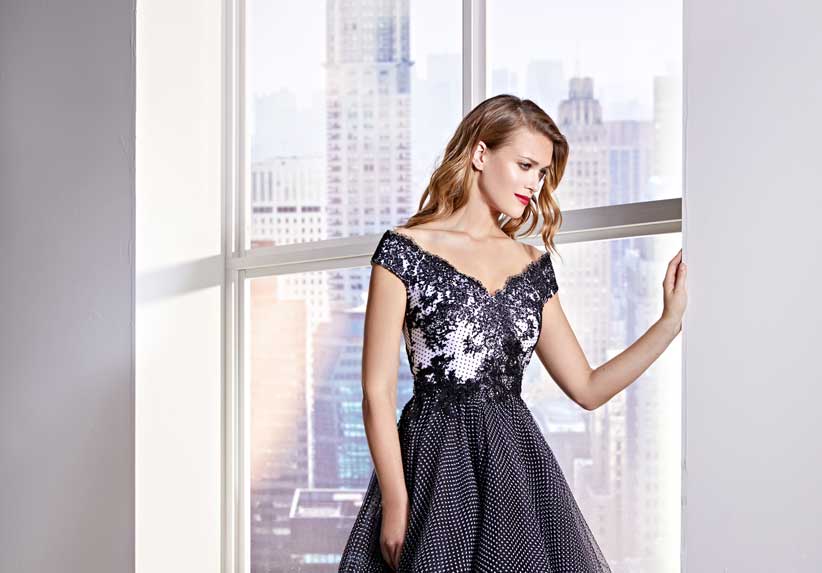 We were announcing that the 2018 collection has come strongly, designers have created very special cocktail and wedding dresses.
We are in a time of the year in which many plans emerge, winter is over, a cold season in which what most wants to be at home watching movies sitting on the sofa, covered with blanket. It's time to go out, enjoy the warm summer nights, attend to parties, cocktails and afternoon weddings.
The dresses we have selected today are cocktail dresses belonging to the Satine collection by Valerio Luna, ideal for the night, very exclusive, glamorous at the same time elegant. We advance that with any of them you will not go unnoticed, you will become literally the queen of the party, you are warned.
Black is the main color of this first design, with several layers of tulle, applications and crystals. It seems ideal to go to a cocktail party or a night party. What do you think of them? Choose very simple accessories that do not recharge the look.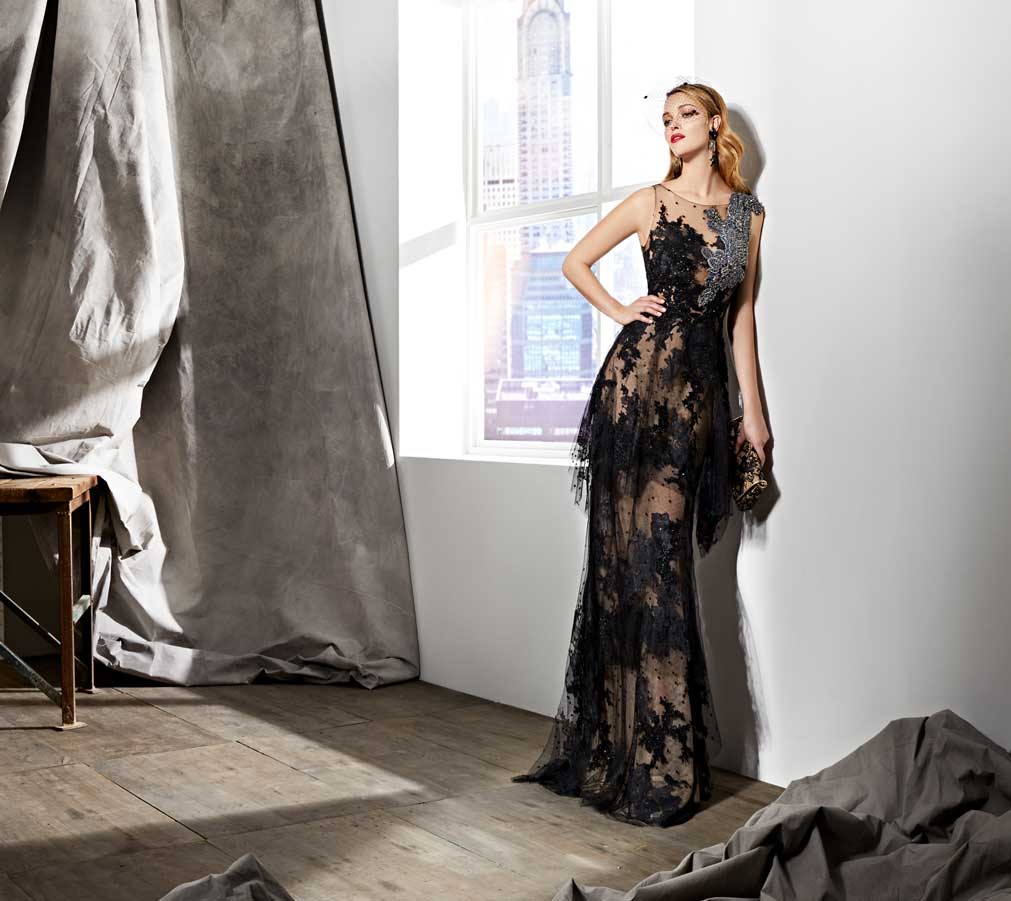 The range of blues is quite broad but, what do you say about this particular blue? We love it, it is very cheerful and bright. A dress with much movement made with fabrics of first quality. Ideal for an afternoon wedding.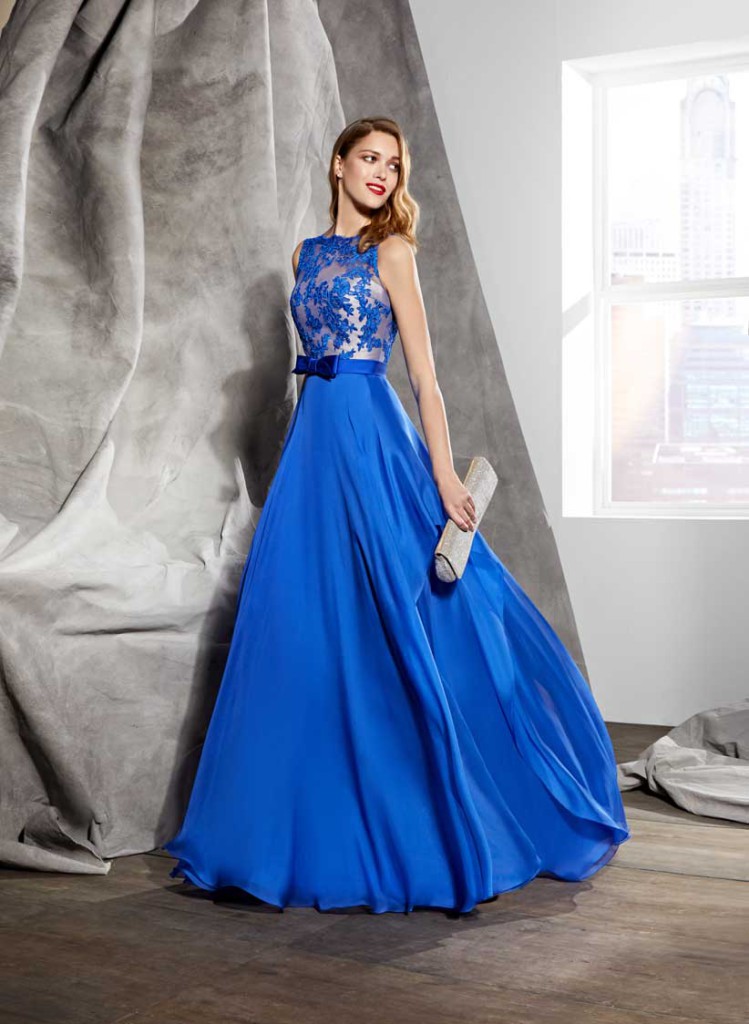 We show you fully the dress; on the cover we showed you a brushstroke of it. With fabric of multiple topitos contrasting the body with the skirt, this very particular, shorter in front and longer behind. The neckline of peak is very sensual, resulting in a spectacular cocktail dress.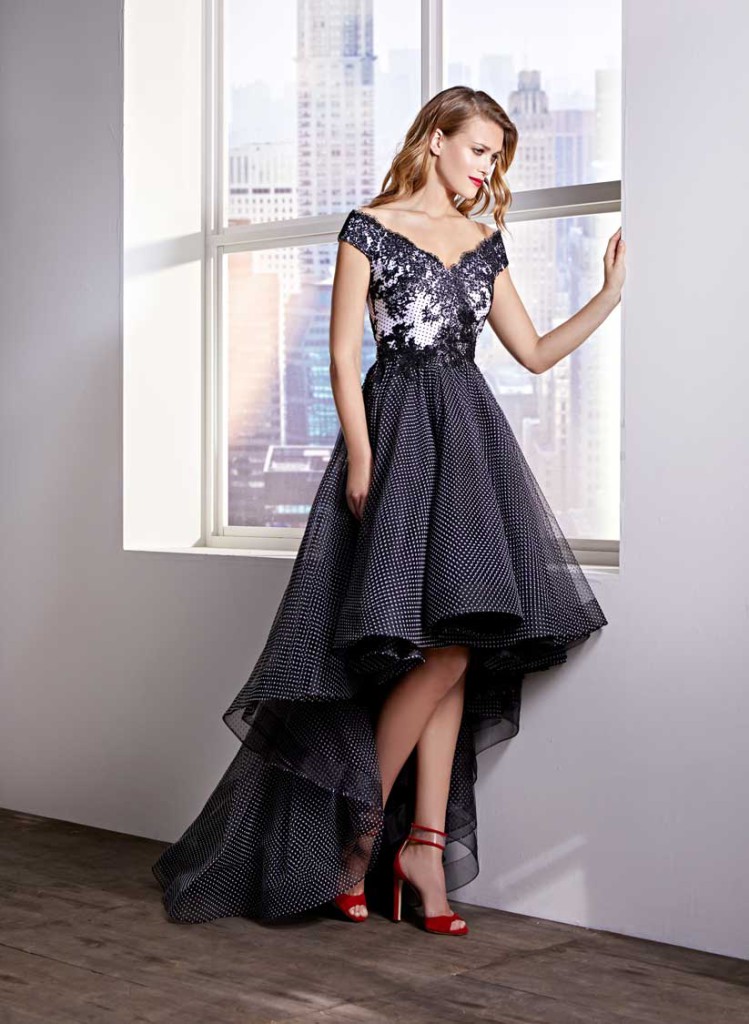 Leave a comment below indicating your favorite. Happy Friday