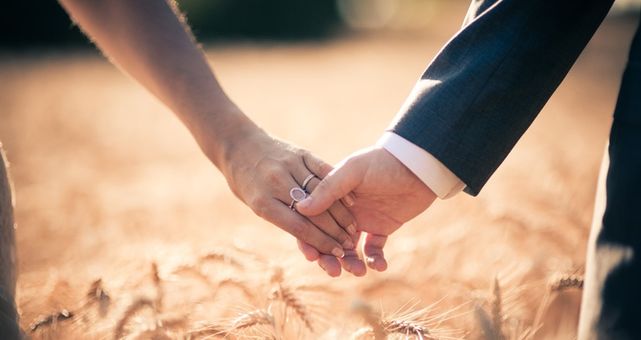 Most couples when they get married make it very important that the wedding is very personal. Many times they opt for DIY weddings, they rent a private farm and they themselves take care of doing with their own hands every detail necessary for the big day, other times they hire companies to take care of everything always Guided by the bride and groom, previously choosing the theme and the range of colors.
Pallets are increasingly used in decoration, it is an easy to find, manipulate and work, as well as economical. We see them in any house converted into a small table for the living room, a bed frame and even a headboard, and treated well believe me that it is precious. Well, this is the post for today, we will give you inspiration on how to decorate different rooms with pallets.
Using several pallets stacked on top of each other, we get a table with the desired height, place a glass and support what we consider appropriate, in this case has been used as a table for cocktails and with some flowers has been that way. The pallets have not received as you see any treatment.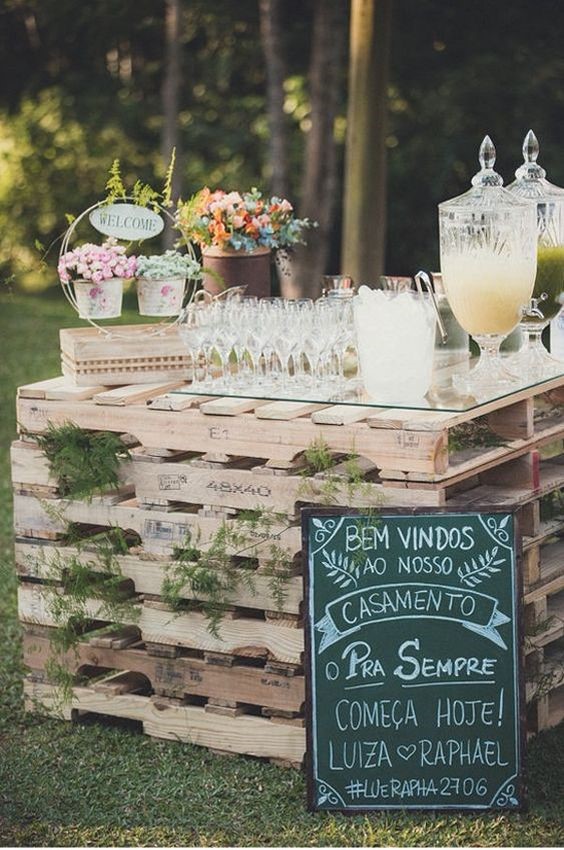 Some relaxation areas for your guests where they can chat and have a drink. If you feel like creating this atmosphere in the place of the party, here are some examples.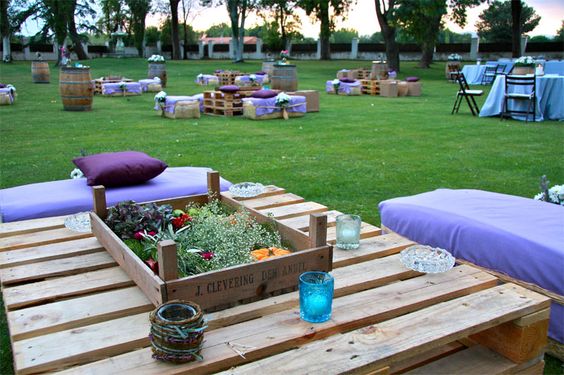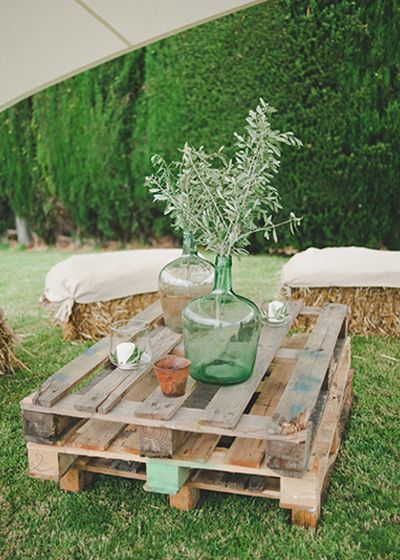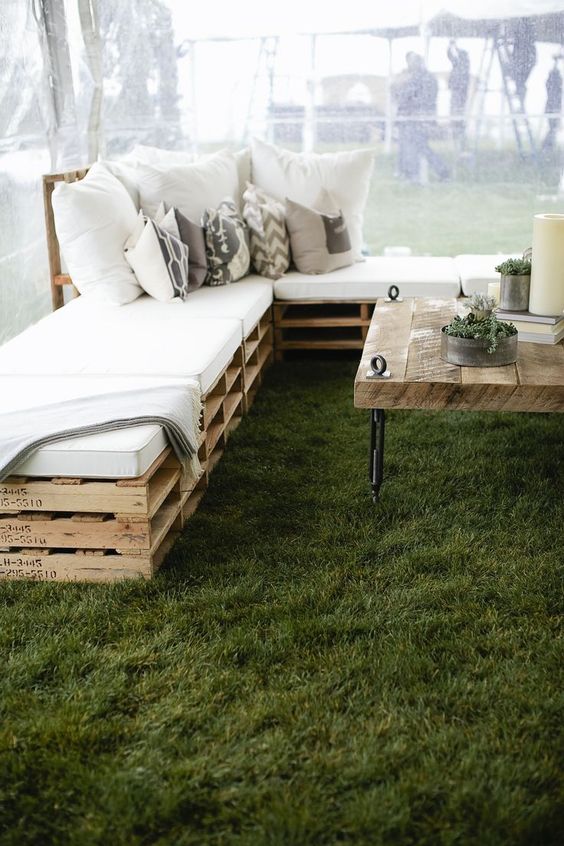 Many couples like to share photos of their years of courtship or childhood with their guests, pallets can also be used for this purpose, even to indicate how the tables will be organized.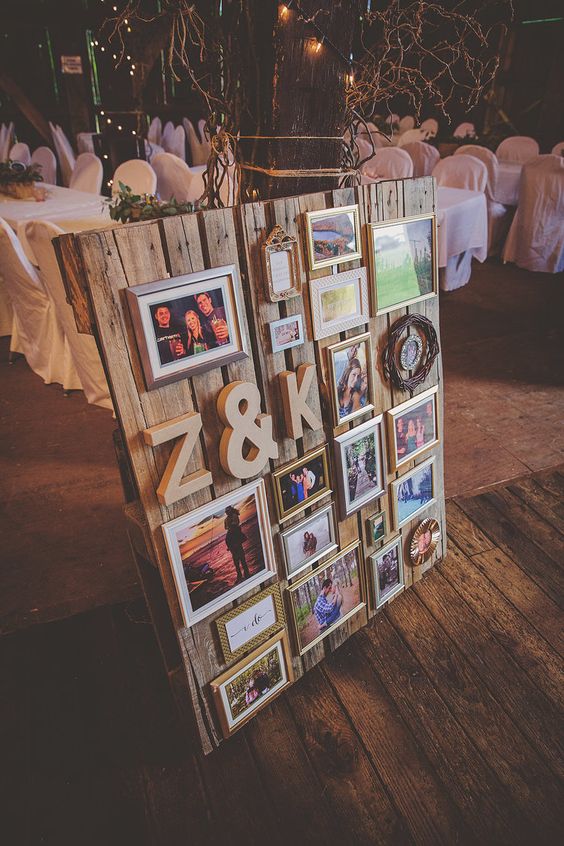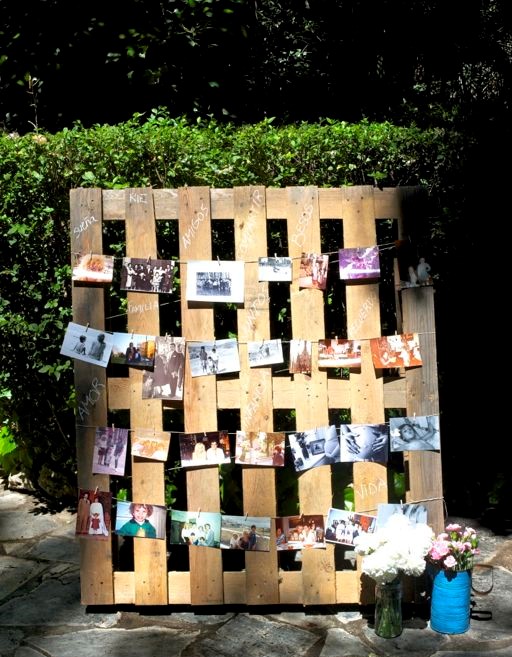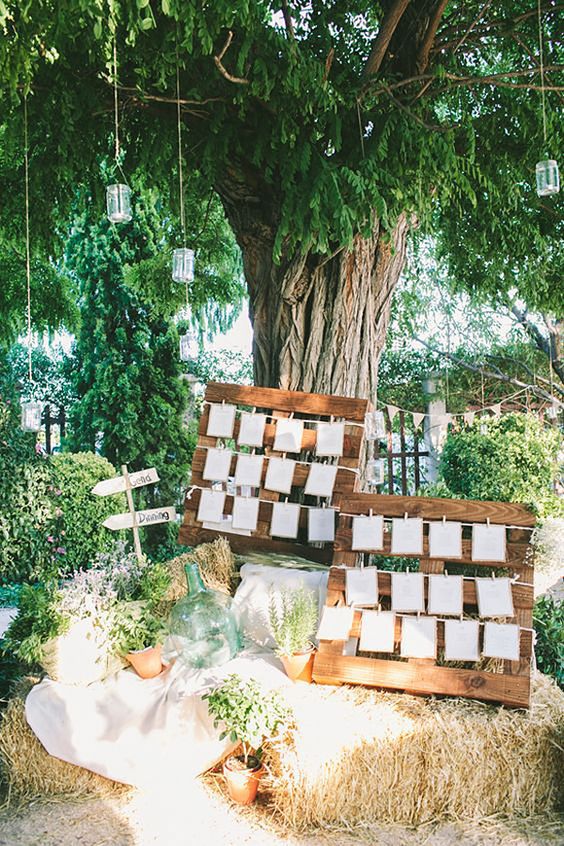 Some corner decorated with pallets …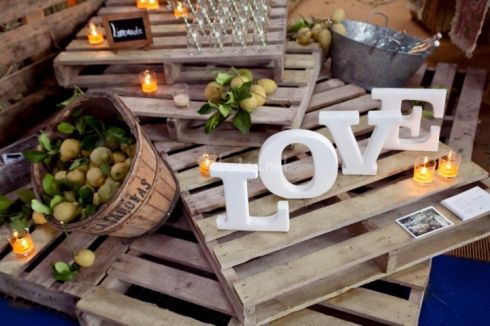 Cart with popcorn, candy or candy bar? Look what an idea!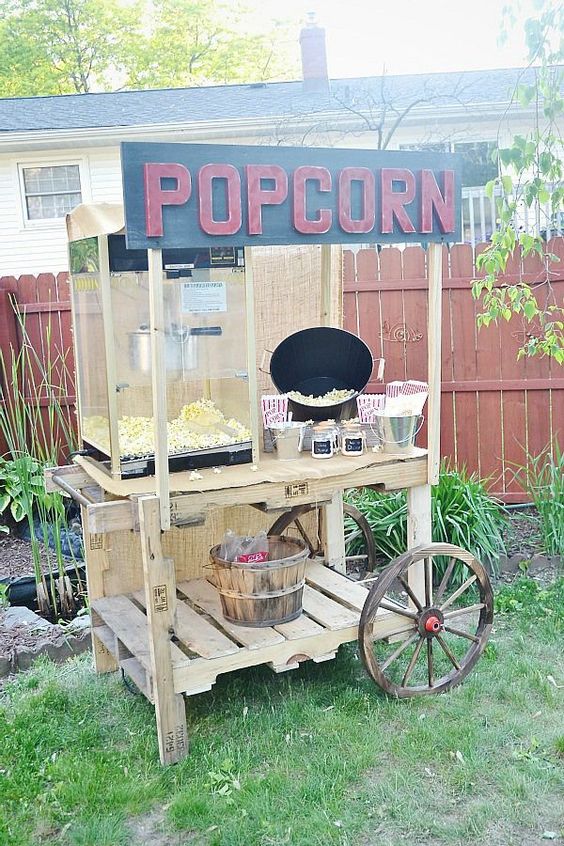 Finally, if you want to do some detail of this type indicating the names of the couple and the date of the wedding to place it at the entrance of the celebration, here you have inspiration.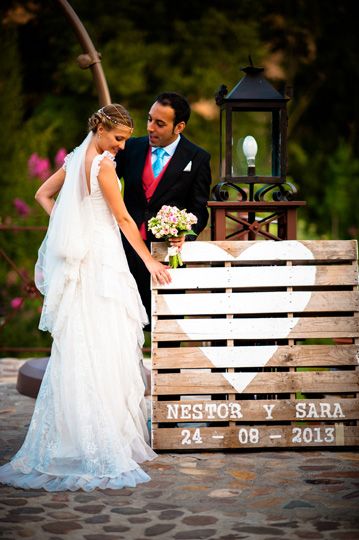 It is a very inexpensive way to decorate a wedding so hopefully you have liked the ideas of today. Have a happy weekend.