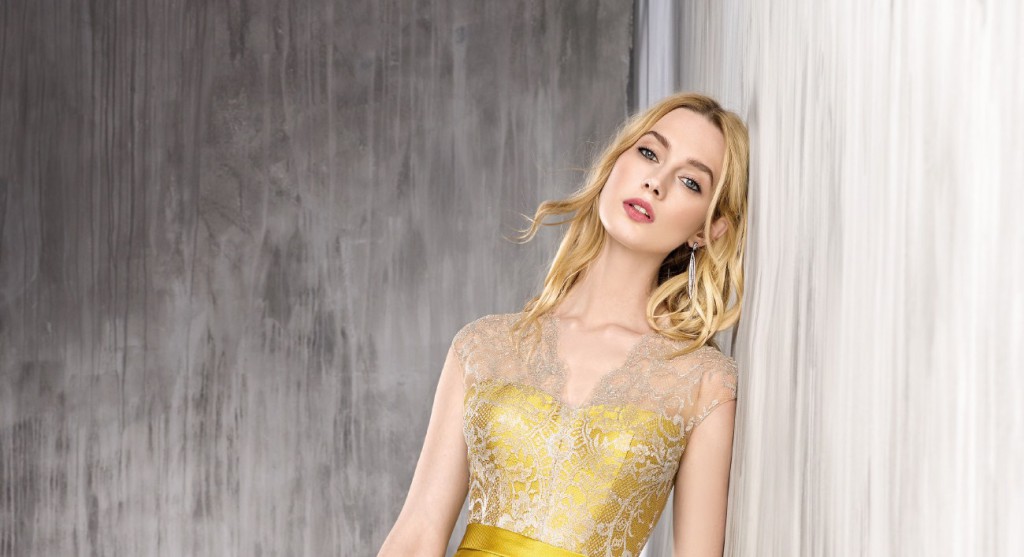 If you have been invited to a wedding and you still don't know what dress you are going to wear, you are lucky because as we announced by social networks, the new 2018 collection of our designers is here, we have all the news and wedding and cocktail dresses , which are trend of this season, you can acquire and show its from this moment.
The designs that we are going to show you, are the work of Manu García, all of them are short dresses, suitable to attend a wedding in the morning or in the afternoon, in the trend colors of this season, very current and youthful designs. We are fully confident in the creations that this designer has created and we are sure you will love them.
We announced in the cover photo the color of the cocktail dress you have next, mustard colour, a tone of super trend that it like us. A single-colored "word of honor", with tight skirt and planks that come out of the waist. The body, adorned with a gray-silver lace overlay.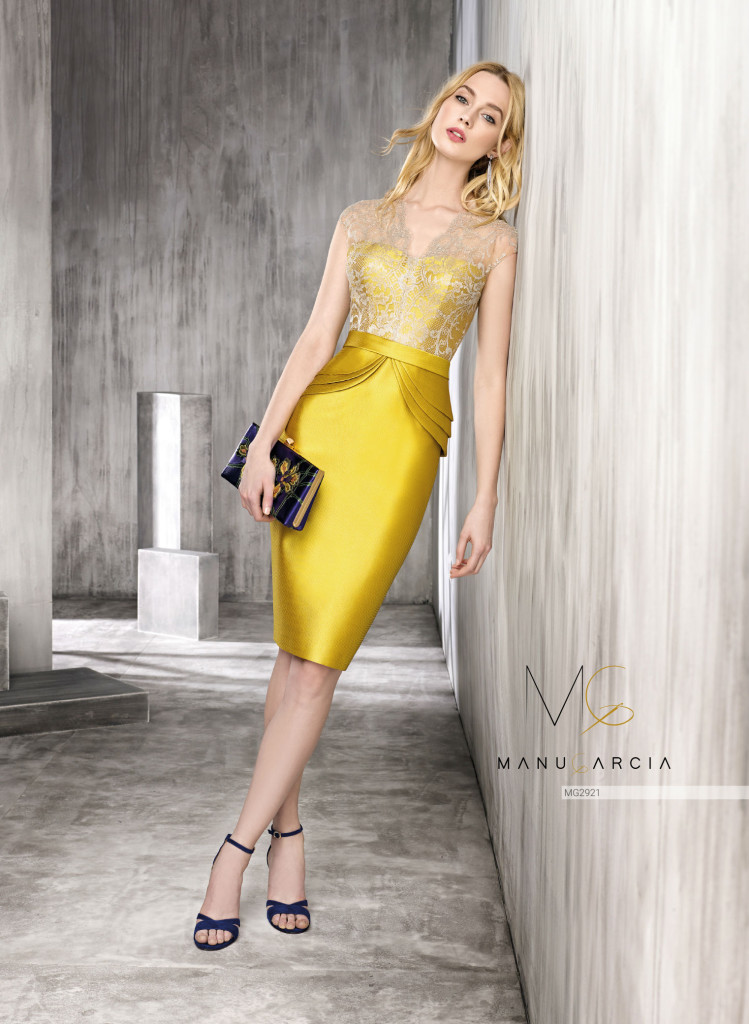 What do you think about the following design?, the skirt does not lack color, as if a painting was, long to the knee and with a lot of volume, inspired in the 40s and 50s and the body of blue color contrasting.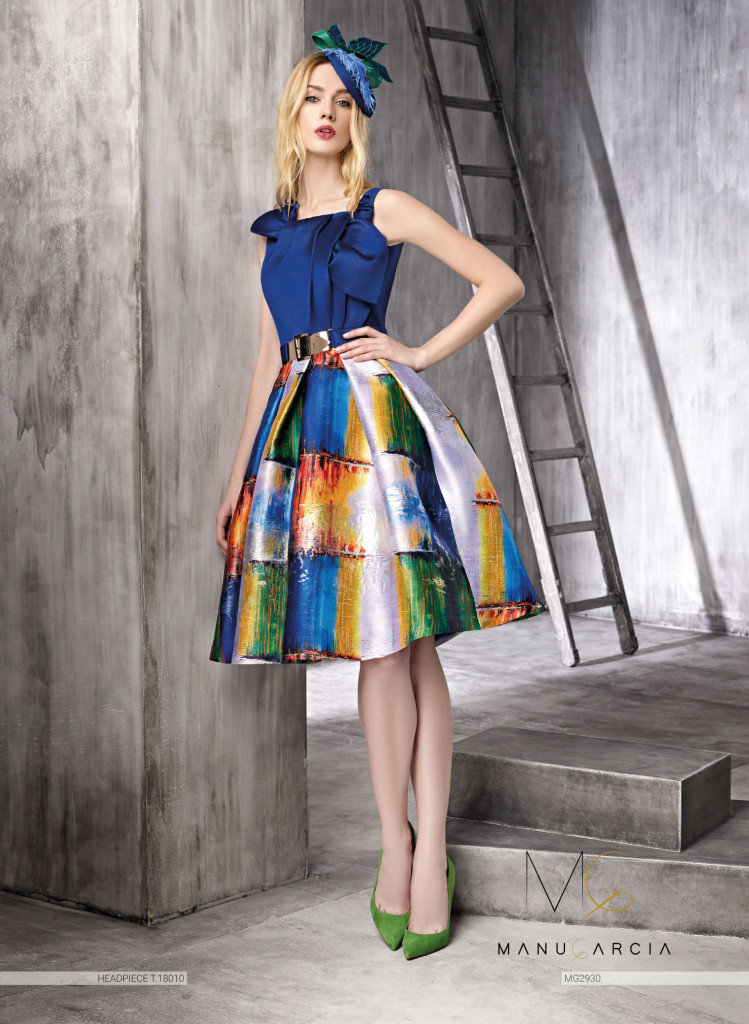 If you like green, this design will love you, the fabric is spectacular, a very comfortable and flattering dress, also emphasizing the insinuating peak neckline. Tell us what you think.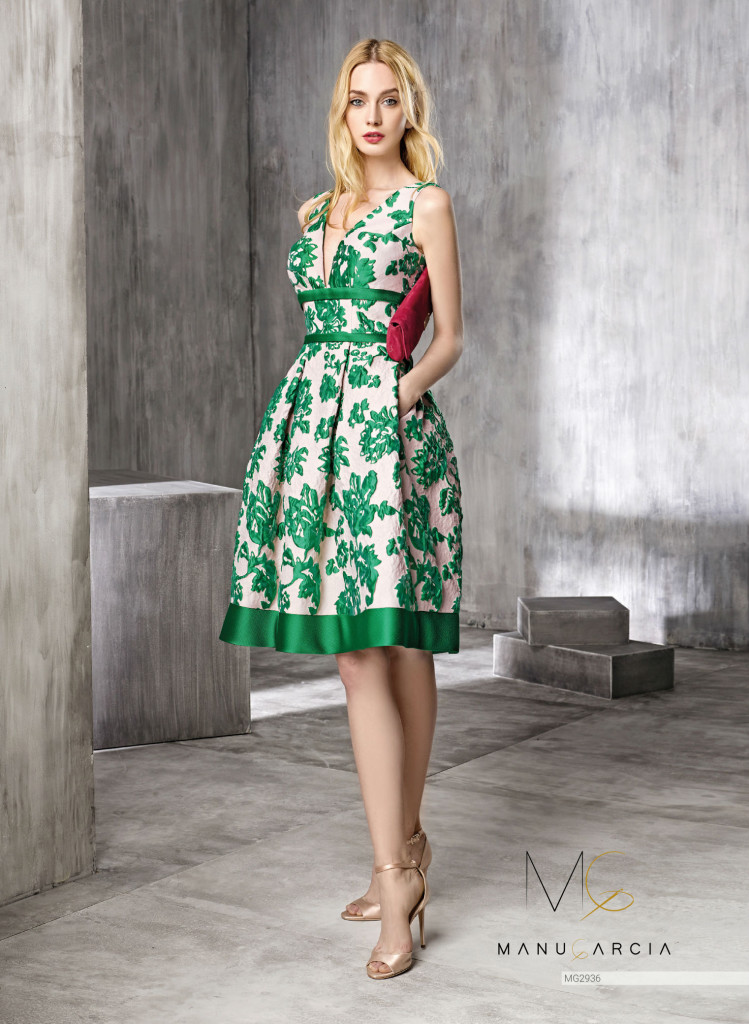 If the cocktail dresses you have seen so far are really impressive, the next one was not going to be less, you will really be very complicated when choosing one of them. We present a design with fabric in pink, with a series of delicate applications embedded in it causing stamping effect. Beautiful is the transparent long sleeve with the one that counts and the belt, a very important detail making this design one of the most elegant, even, of the collection.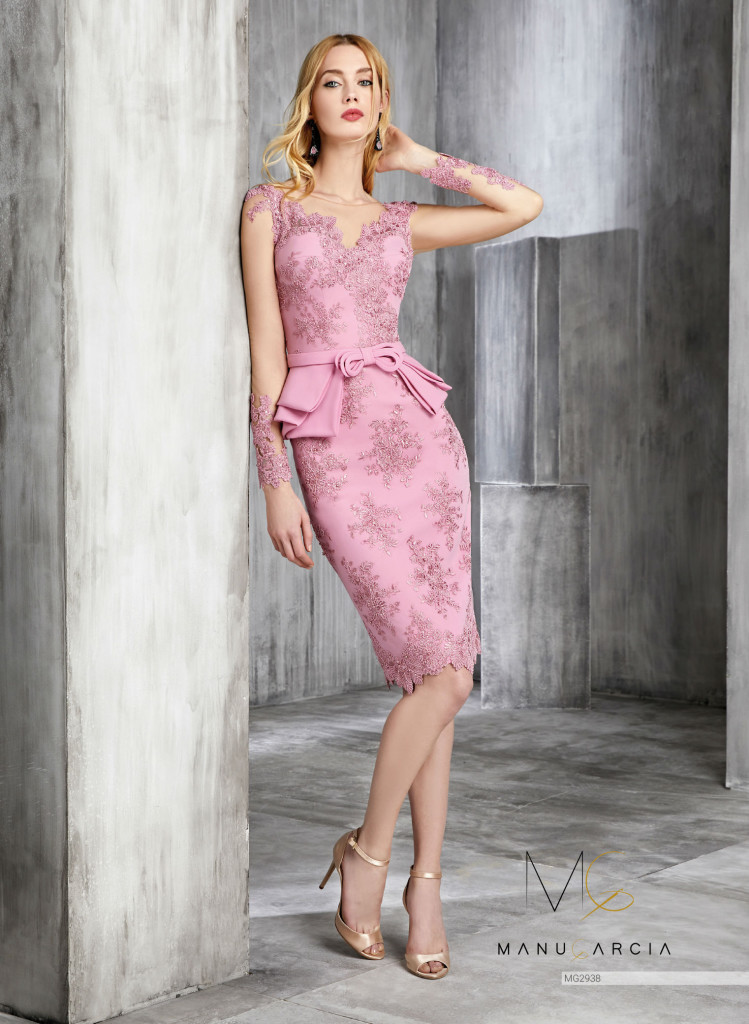 Imagine that you are going to attend a wedding soon and you have the opportunity to choose one of these dresses, one of them do you want? Wearing in a wedding any of these cocktail dresses would be a very wise decision.