What do you think about wearing trousers for a wedding? We think it is a very good idea and very suitable, because in winter gets colder and you need to keep warm.
Wearing trousers could be a good option, but you cannot wear any kind of trousers. "It doesn´t work everything". It means that if we have to assist to an important event, we need to know how to choose. Our designer Manu Garcia Costura knows a lot about this. He has included trousers in his collection and they will fit you like a glove. You will look so original. We invite you to take a look to them.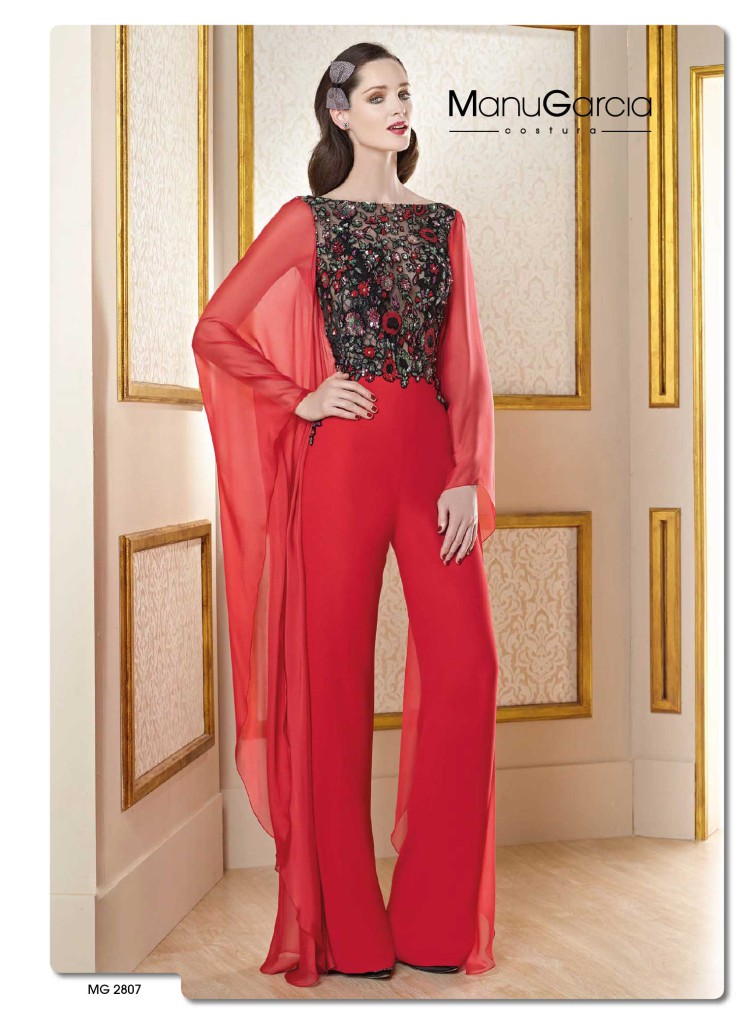 The cover outfit shows us a red boot cut jumpsuit. You will see that this kind of trousers is one of the main options shown today. These trousers are elegant and fit very well, you cannot have any doubt about choosing them for a wedding. We just love jumpsuits and this one has a top adorned with stones and bat sleeves made of chiffon.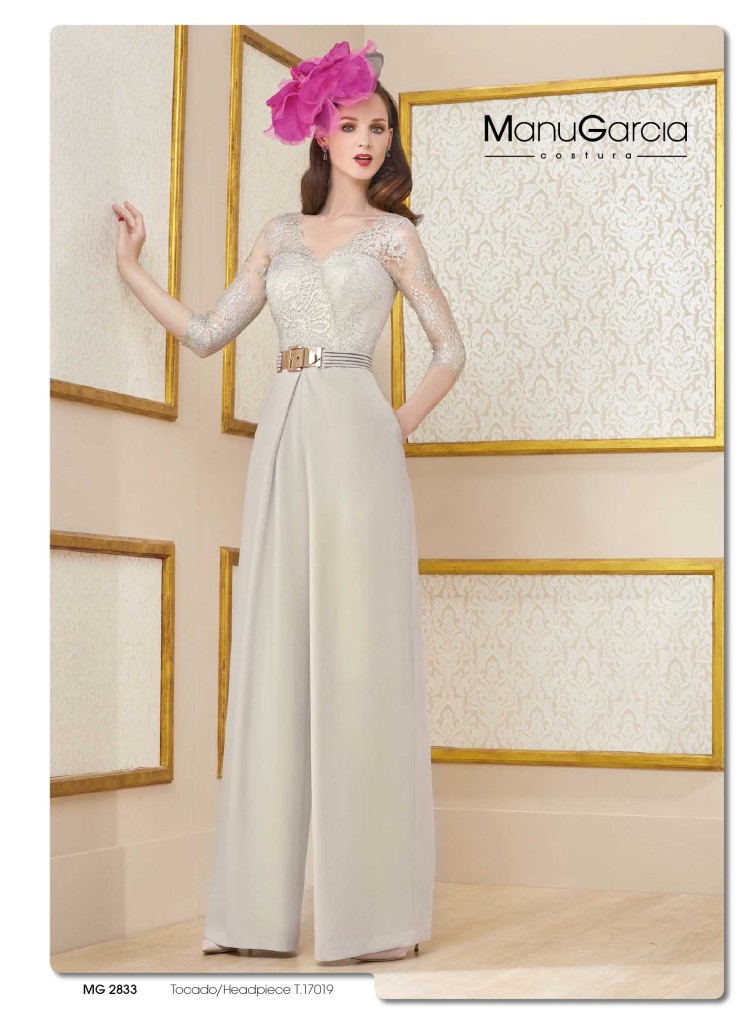 This other one in pearl grey looks like a skirt if someone sees you up front. The boot cut is so wide that makes it look like a skirt. the top is carefully made in chantilly with a lace ending. It brings a lingerie touch that makes this outfit unique. Check out the back. It is spectacular!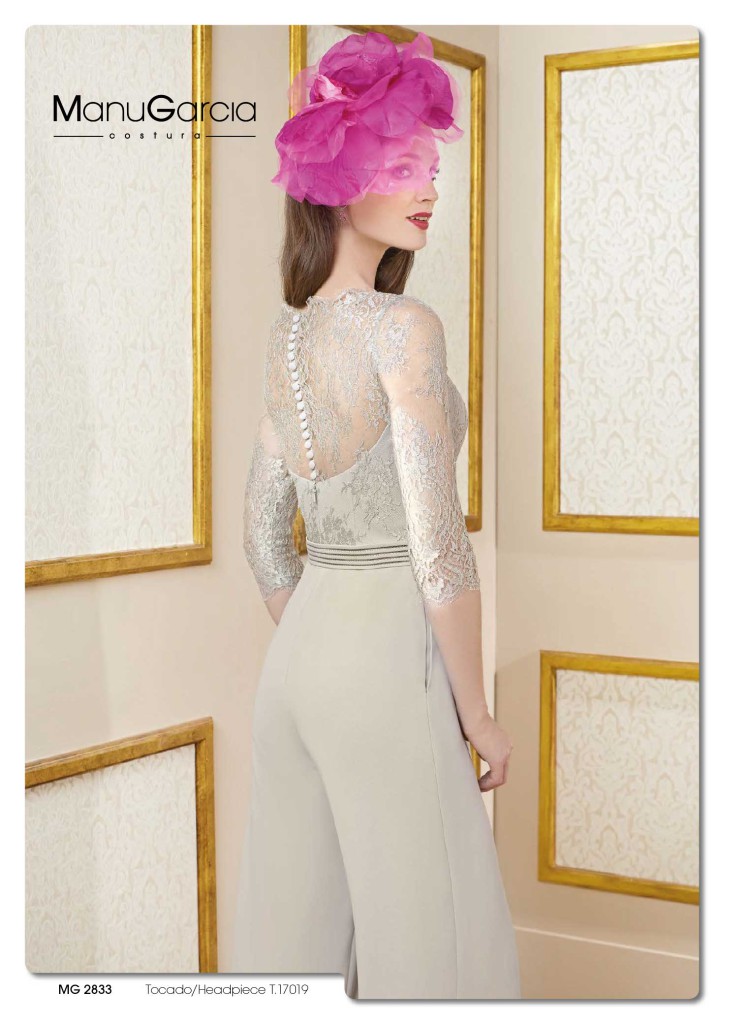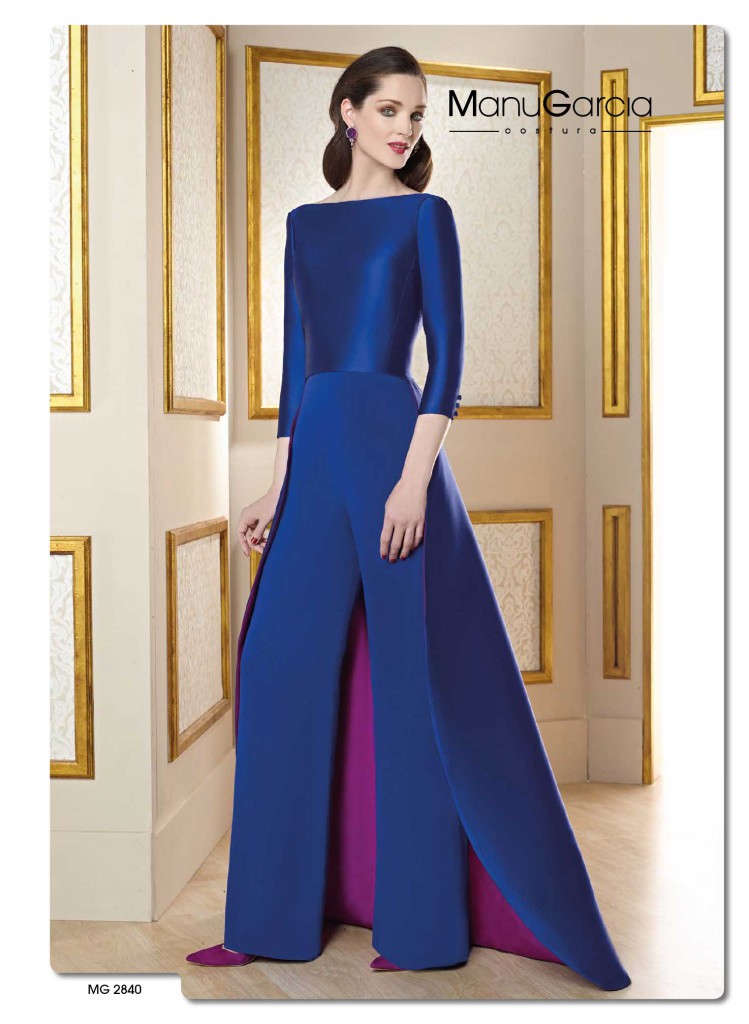 What do you think about this one in klein blue? "Less is often more". Combining purple and blue makes this outfit different.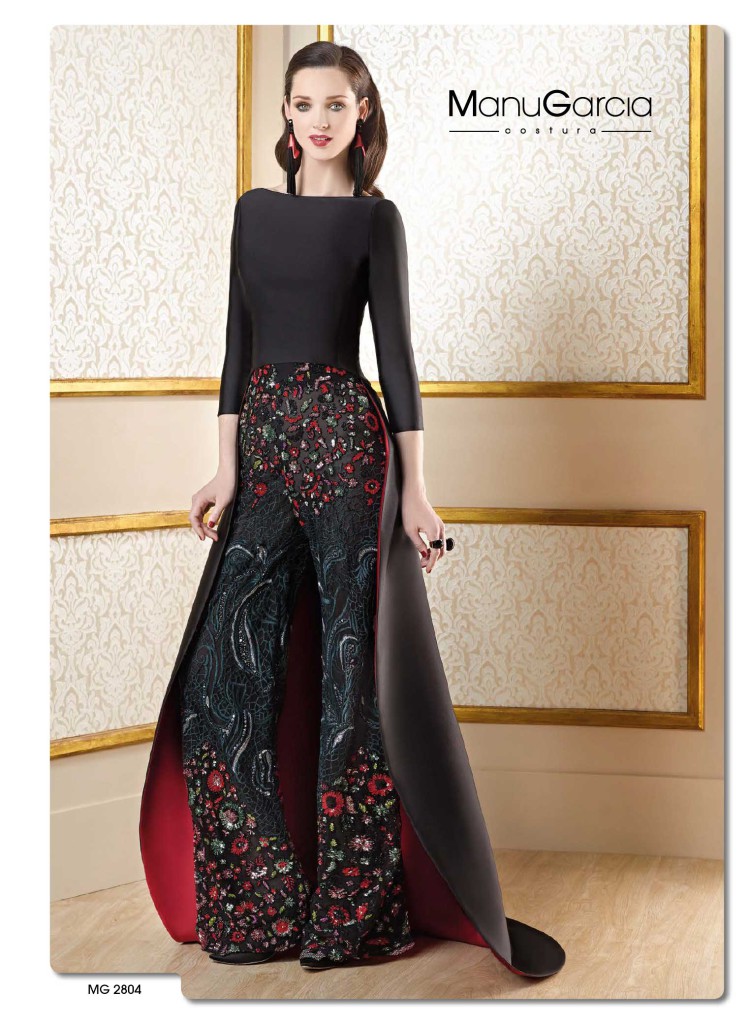 And if you prefer it in black, here you are another design very similar to the previous one, combining different colours in the embroidery and also stones. Do you like it?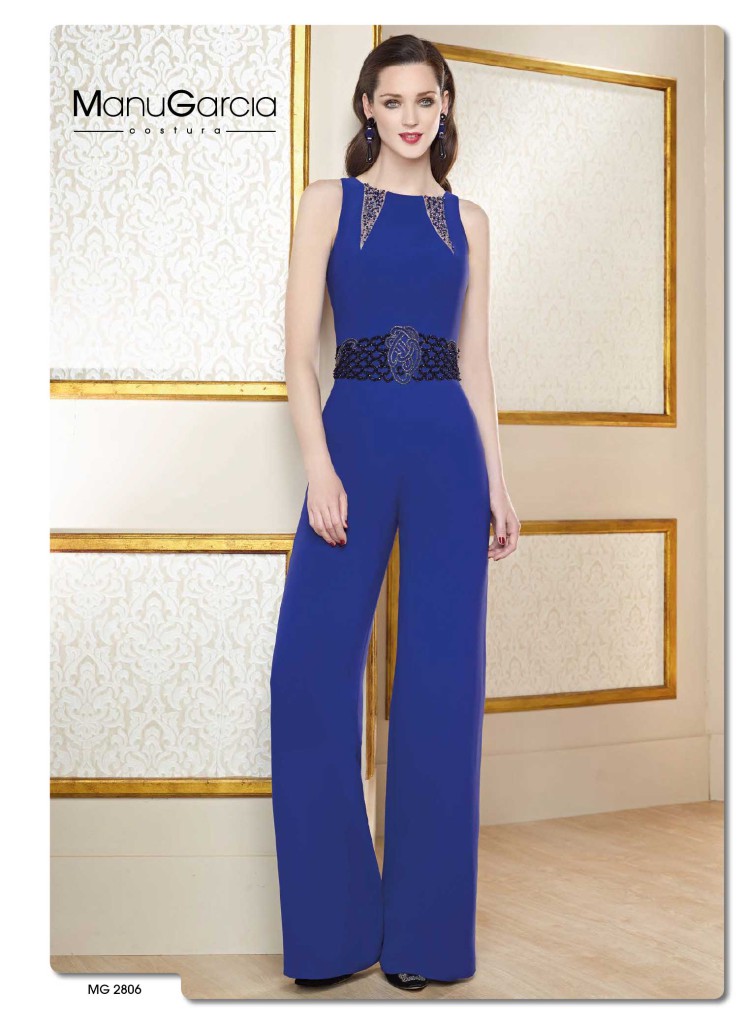 The last outfit we are going to show you is a blue jumpsuit adorned with stones around the waist and with a boat neckline.
Once you have seen our proposals for today, are you ready to wear trousers in a wedding? Tell us which one you like the most and leave us a comment. Have a nice day!
Have a nice day