The photocall or photo booth has made itself indispensable in a wedding. It will not only take really good and fun pictures of your guests, but it is original too.
If you want to encourage the guests to pose, best things are the special signs and messages; each guest will choose the message which suits him or her best. Today we are going to show you how to make an original photo booth with the most interesting messages we have found. Do not miss it!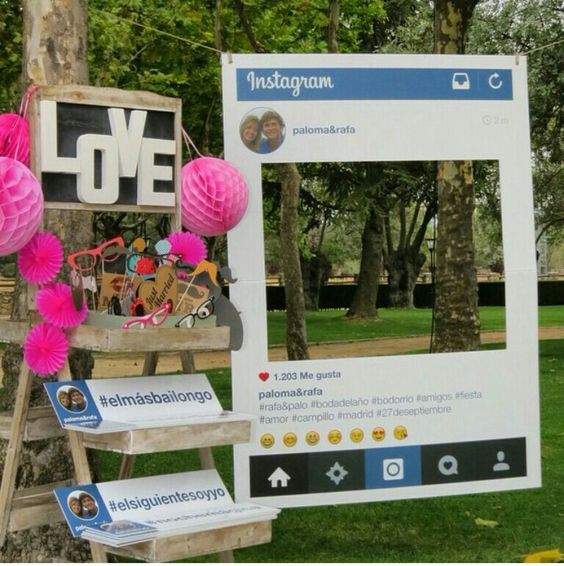 Because of the social networking boom, this post site will fit you like a glove, and overall if we are talking about weddings. It is very easy to do it and if you like it, do not forget to work on the #hash tag, that is a type of label or metadata tag used on social network. You cannot forget accessories like glasses, moustaches, hats, funny foulards…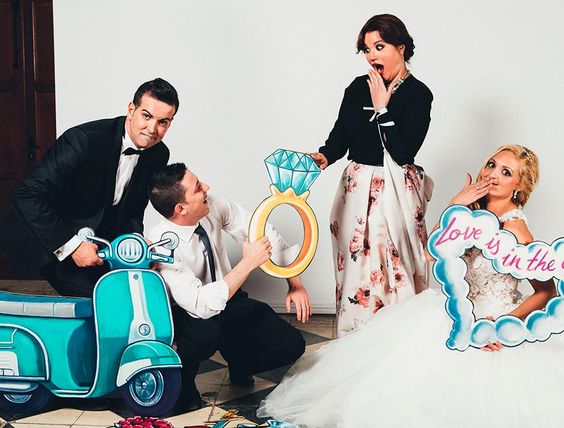 In the picture shown the back is not as noticeable as the vertical elements.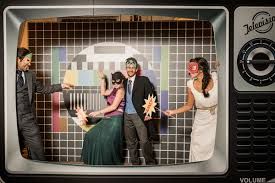 What do you think about this one? The guests will be main actors in one of the funniest stories ever from a past time.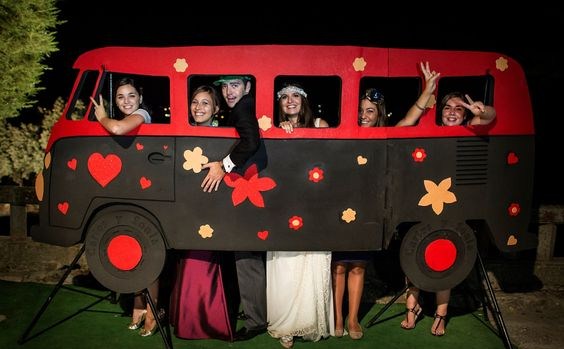 And what about if you encourage your guests to go on a drive on this hippie van?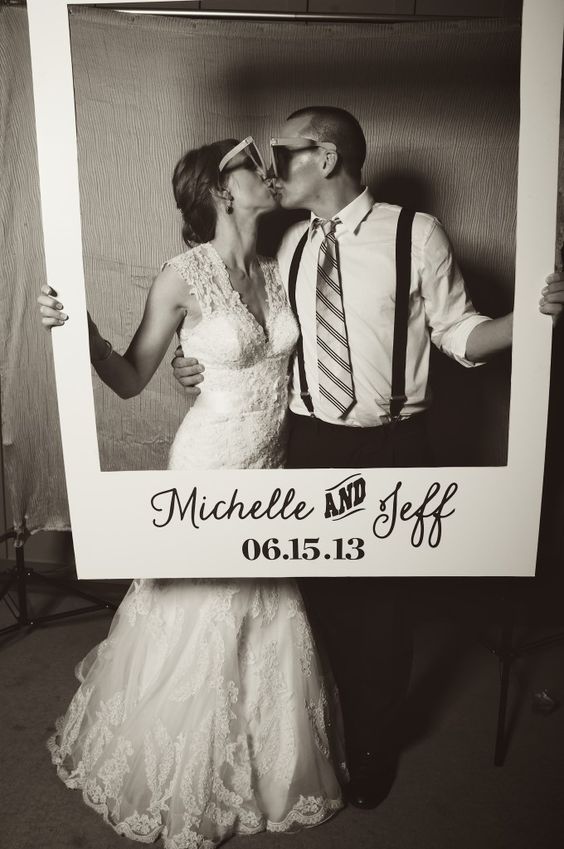 Another option is to create a Polaroid photocall; it is really easy and very fashionable as well.
Some messages you could include:
"I look gorgeous"
"I get tongue-tied"
"I was supposed not to drink today"
"If he doesn´t ask for my number, I will"
"A chocolate with a filling surprise"
"Here, starts a new story"
"Single and ready"
"This wedding has left me in bankruptcy"
"Today, I get the wedding bunch"
"Do not tag me"
"I do not know myself"
"I only had a soda"
"No diet today"
"Better dead than plain"
"Looking for a girl friend"
"Tonight will be amazing"
Have a happy Tuesday!
Images: Pinterest