You are used we show you the bridal collection from Manu García Haute Couture, but you cannot figure out the wide variety of ceremony dresses we have in our 2016 collection. With us you can find the dream outfit for being the perfect guest at any special event or occasion also in the afternoon. Pure and youthful lines smooth and plain colours and printed fabrics I am sure you will love.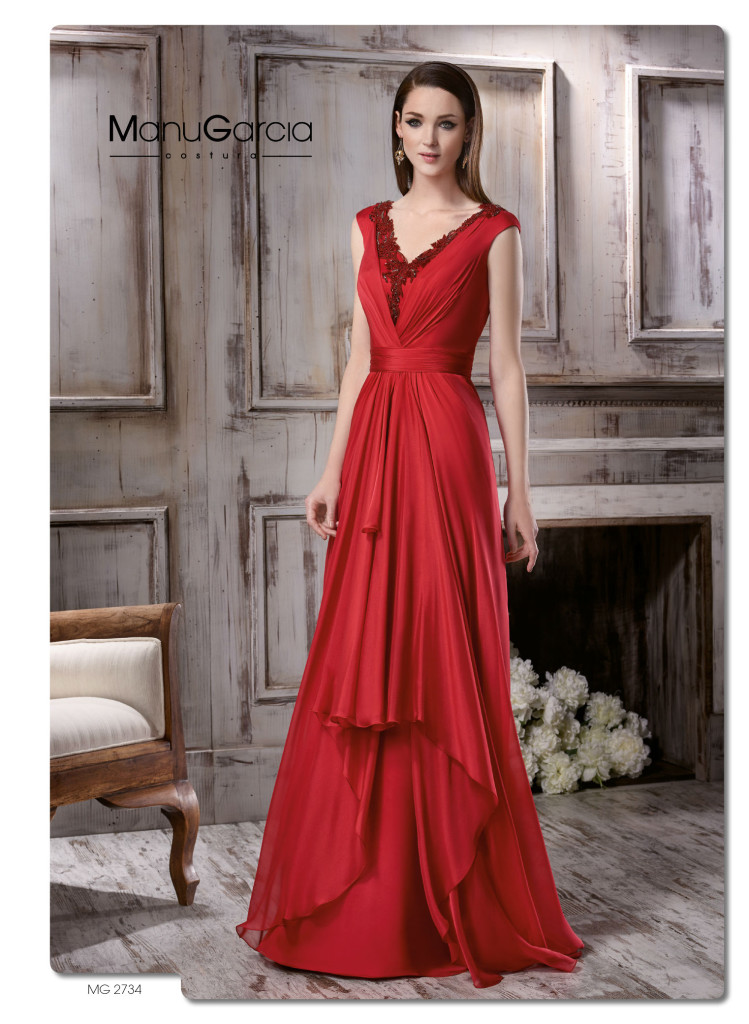 All these dresses share a characteristic and it is they are long robes that are the most suitable for an afternoon or night event.
The first dress in red couldn´t be more elegant. Look the draped neck line embroidered with Swarovski crystals that make a beautiful difference.
How sensual is the one-shoulder neckline. It seems something simple, but this asymmetry can give a dress a really striking style. What do you think about this emerald green dress? It is made in silk cheese cloth fabric.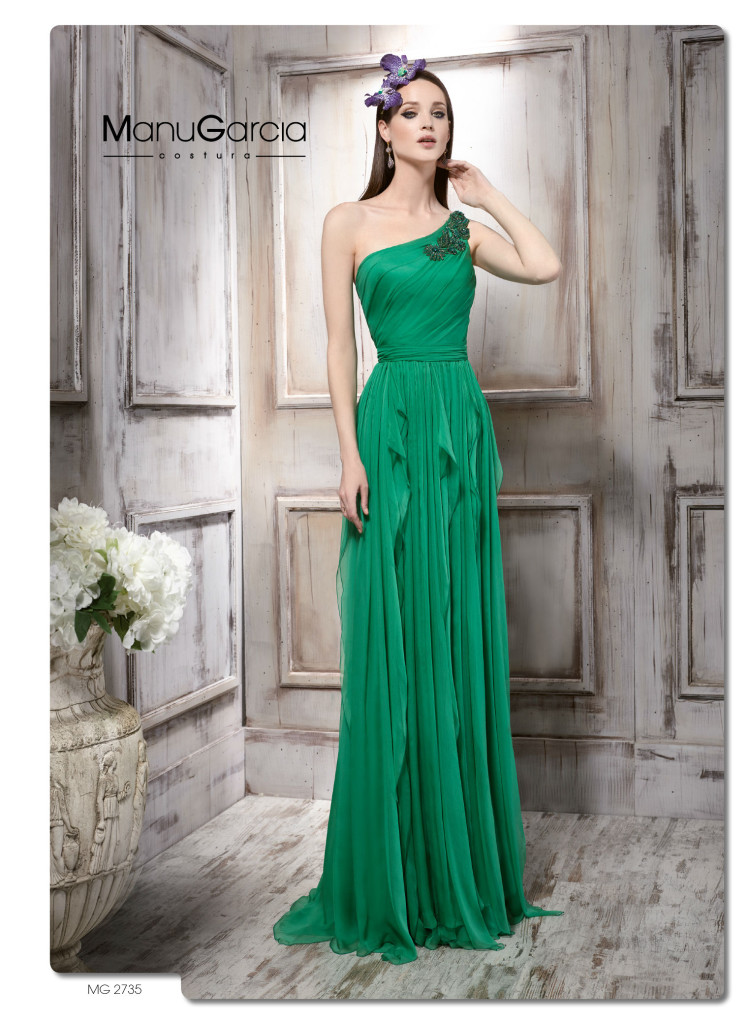 What do you think about this green embroidery tulle dress with a nude back? The big lace on the waist makes it really sophisticated, although the dress is already a preciousness.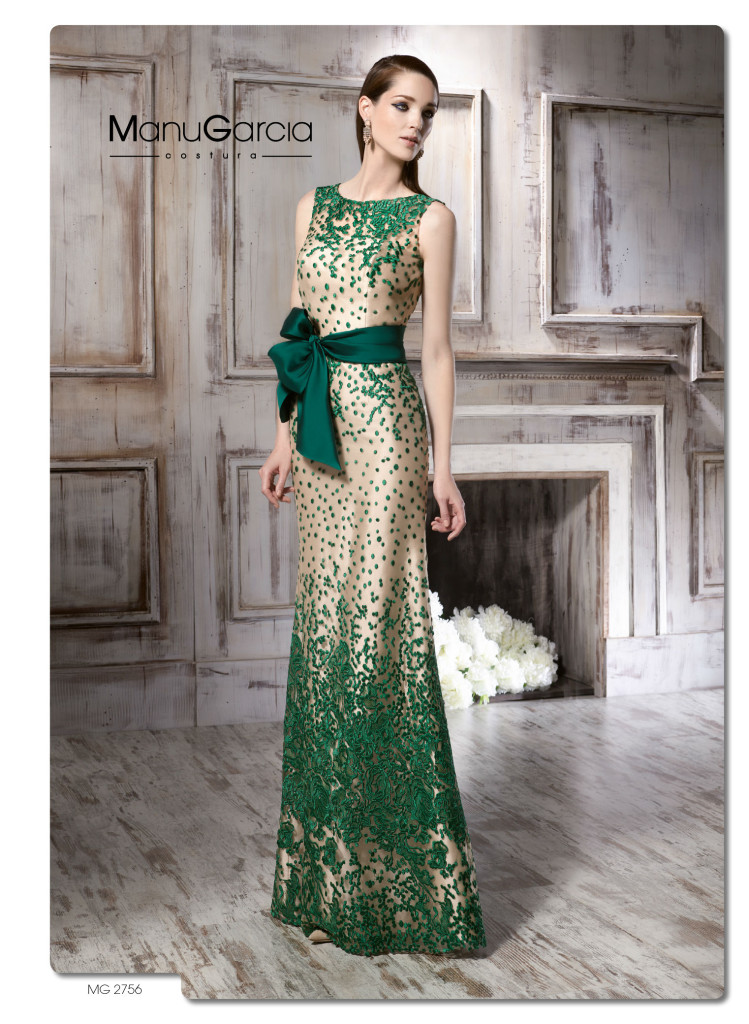 If you like flowered fabrics this is the one for you. Notice the blue is the predominant colour in this sophisticated dress, so when you choose accessories they have to be simple and plain.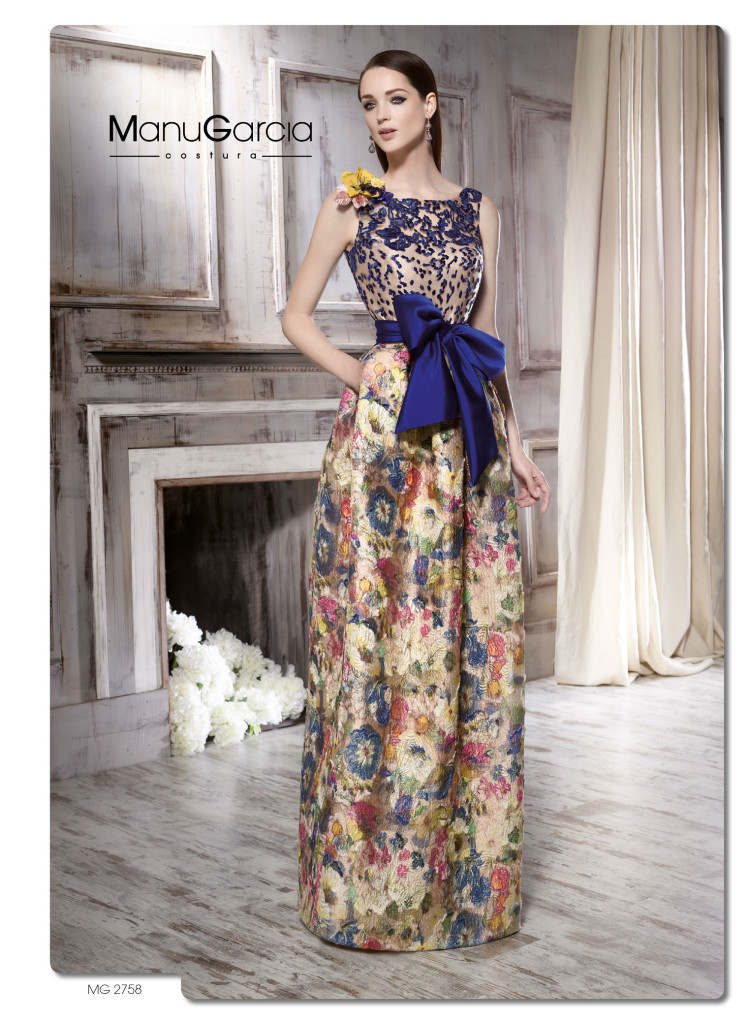 In this original two- pieces gown made up by a long precious stones mermaid skirt and chiffon blouse with flounces, we find a splendid mono colour combination which will make you to turn heads.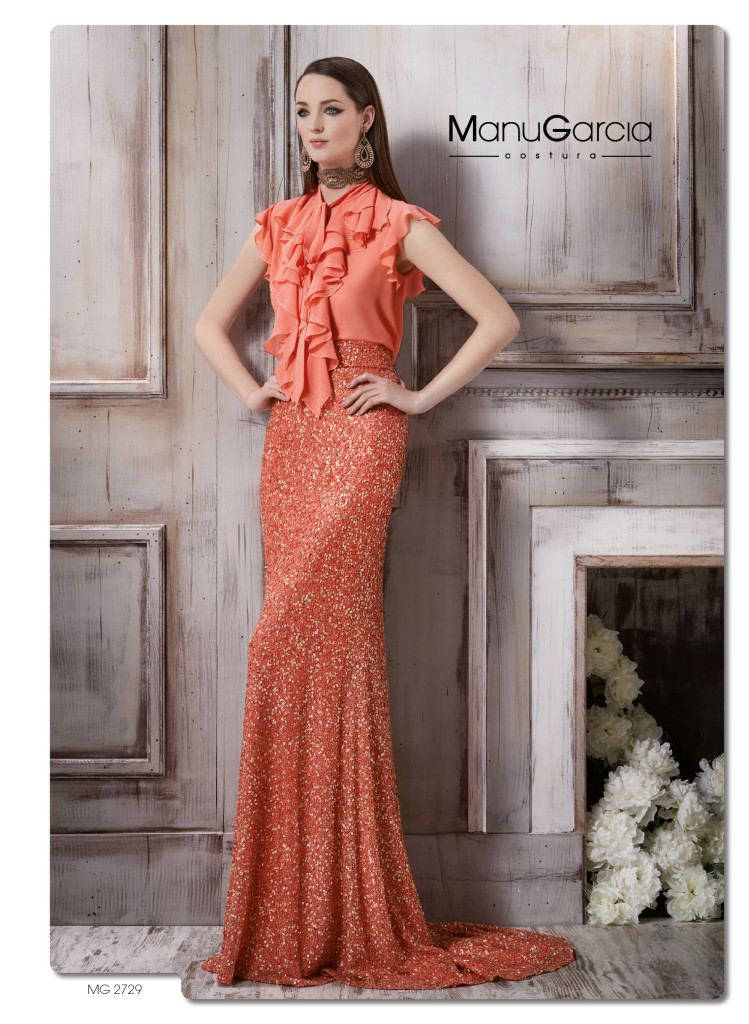 Send us a message telling us which one is your favourite!
Have a fantastic weekend!