Spring is coming this year, due to the weather we are having, we are more anxious than ever waiting for the arrival of good weather and with it, the way of dressing changes, using more lively and cheerful colors. One of the trend colors this season is the purple, cataloged as ultra violet, a tone that favors any girl whatever her skin or hair tone.
If you have an event in sight that you are going to attend and still do not have any attire, you are in luck because these proposals can help you, you will set a trend.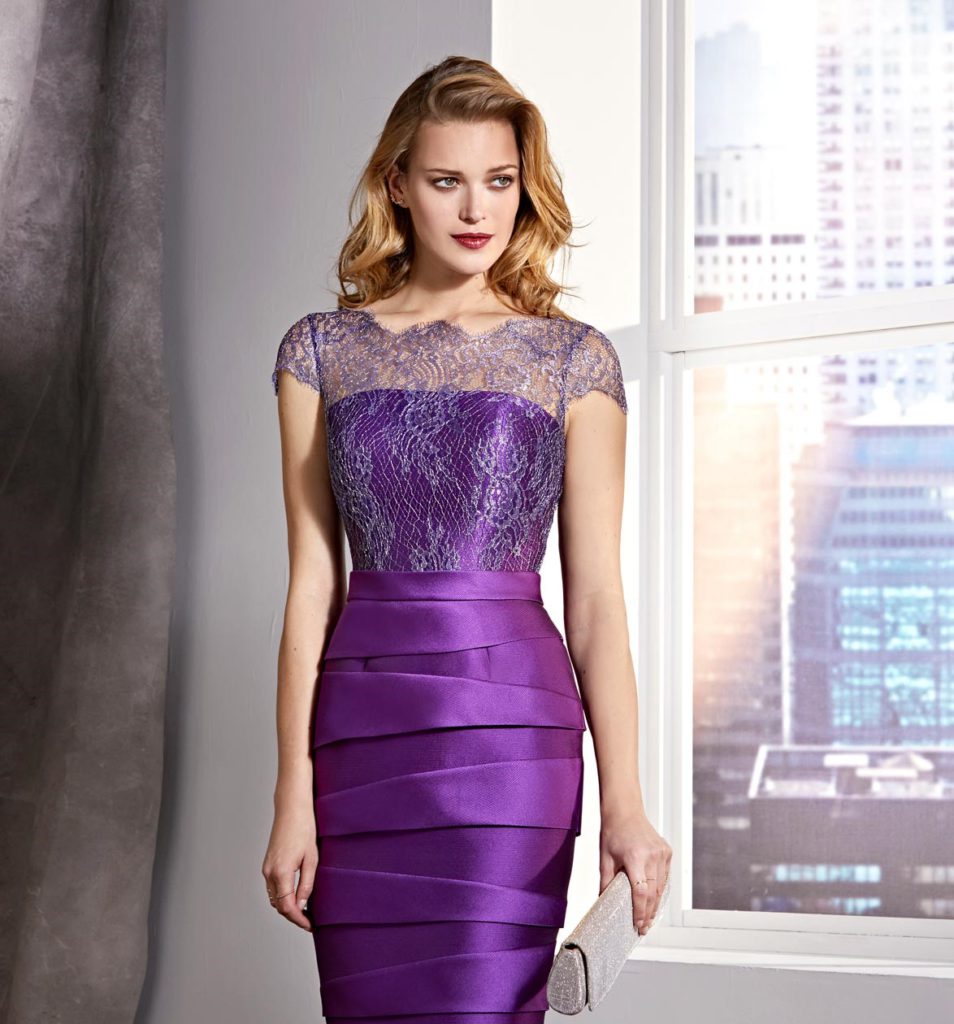 We present first of all a very youthful design, a short dress that has a very special fabric, the skirt with some folds and a knee length along with the sophisticated body with semi-attached sleeves. The result is a very appropriate dress to wear at a wedding in the morning, in the evening or in a cocktail party.
The following design is an intense purple tone, we refer to the photo we have chosen as a cover photo. The skirt has asymmetrical lorces and the body, with a boat neckline, is covered by a chantilly fabric with a very short sleeve. This dress has a jacket, you can see this and more designs in the Web of Higar Novias.
It is the turn of a cocktail dress that you have short and long, both are designs by Manu García of the 2018 collection. The short dress is a tube skirt embroidered with rhinestones and square neckline with a small sleeve of tulle. To the long design it differentiates it from the previous one, the smooth body in blue tone combining with the embroidery of rhinestones of the skirt. It has a skirt that goes from the waist that goes from less long to longer.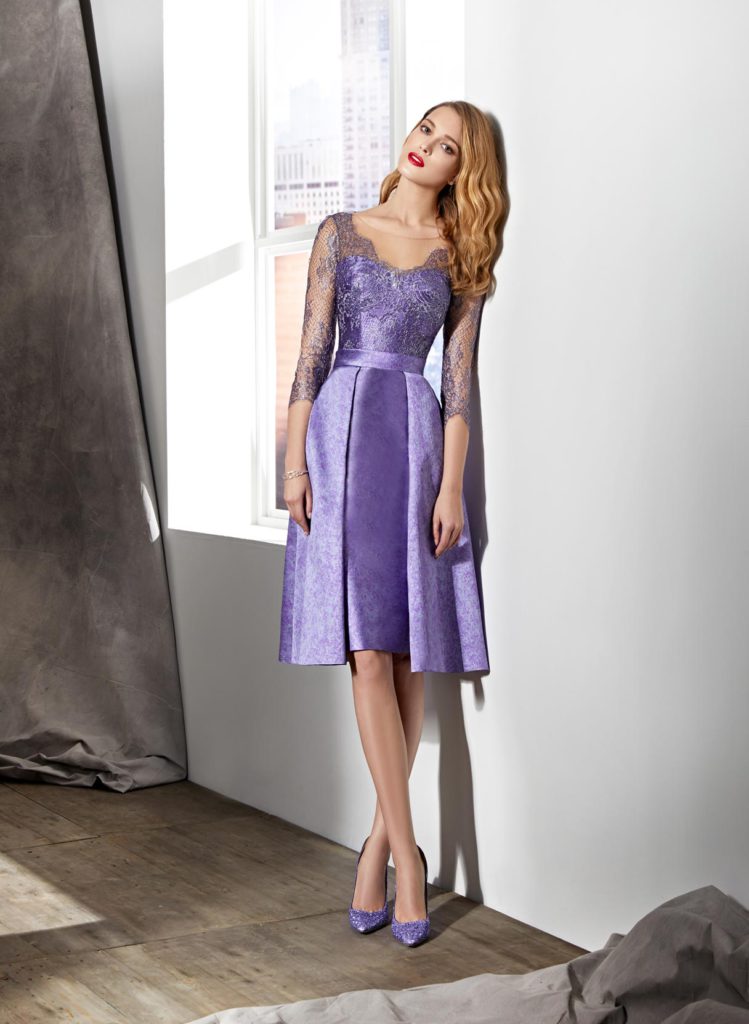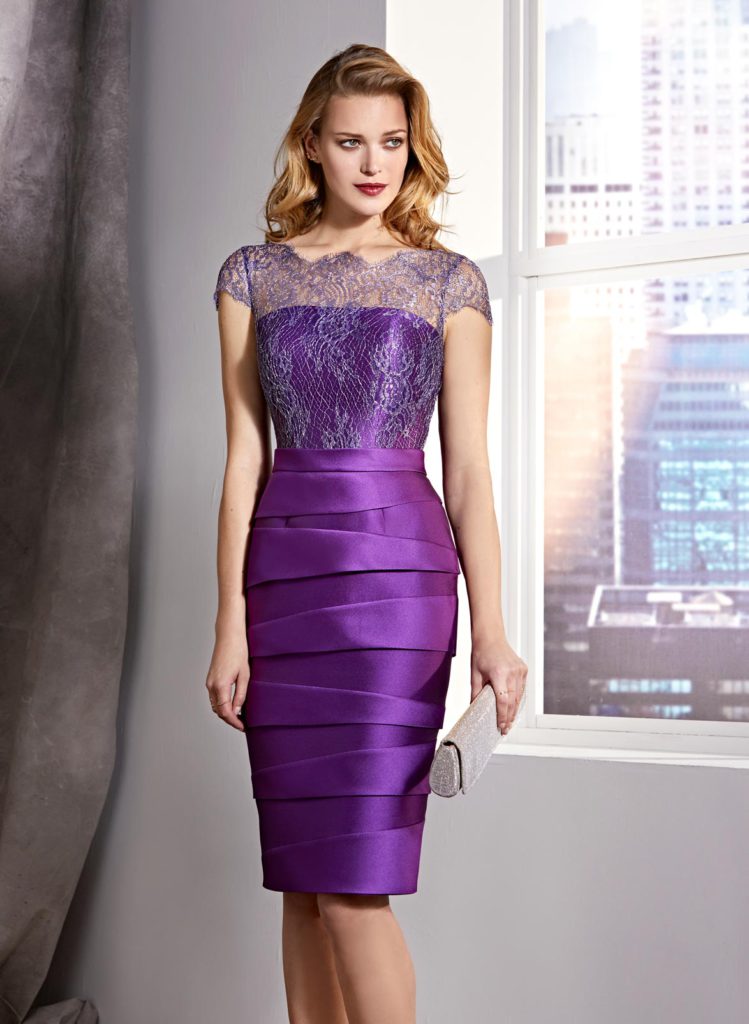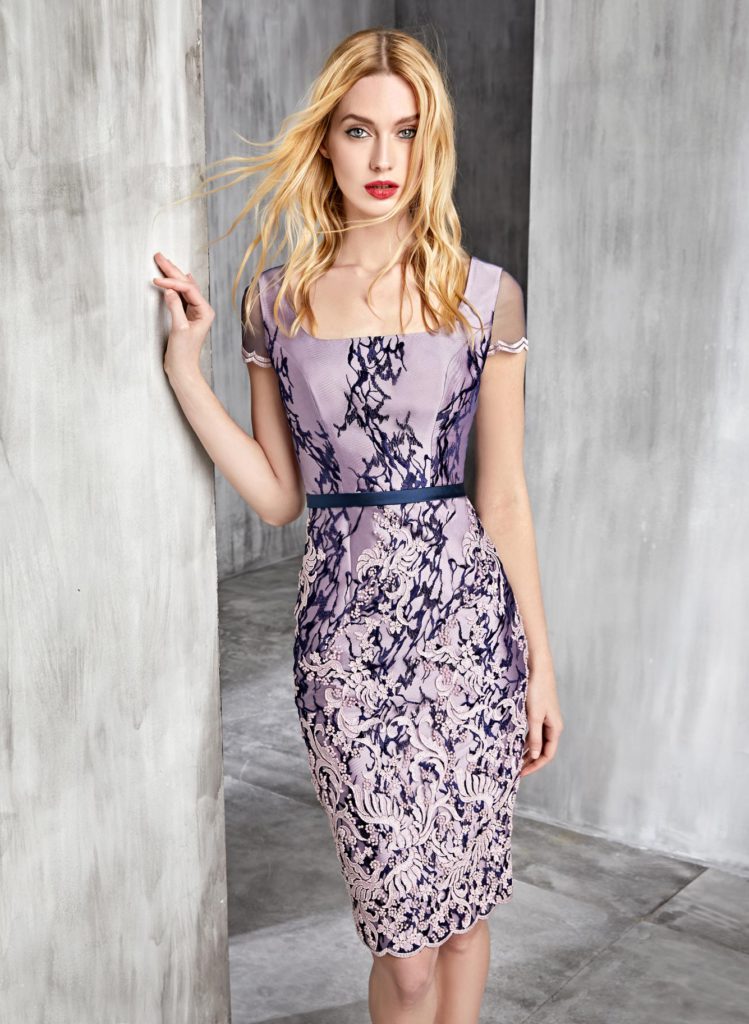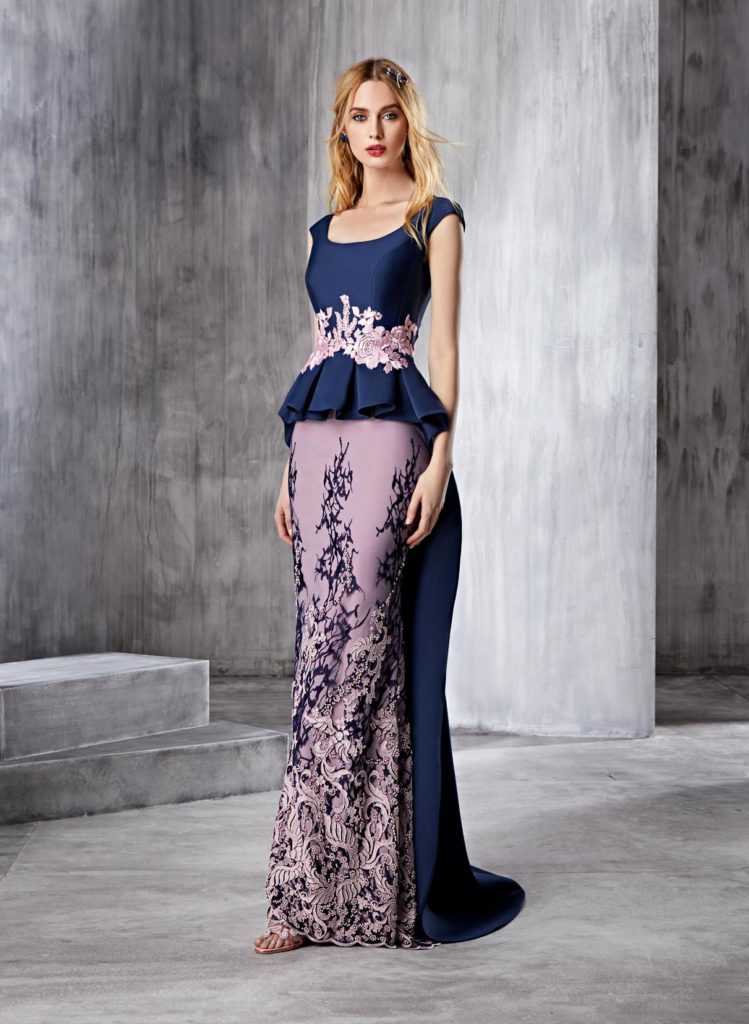 We hope you have enjoyed our proposals today.