And October came again, a month full of hope for many girls who are going to get married next year and want to find the wedding dress that makes them feel very special, like real princesses fresh out of a story.
Fuente Palmera arrives at the great wedding event, FUENTE PALMERA WEDDING FAIR 2017, that will be celebrated next weekend during the 5th, 6th, 7th and 8th of October at Plaza Real.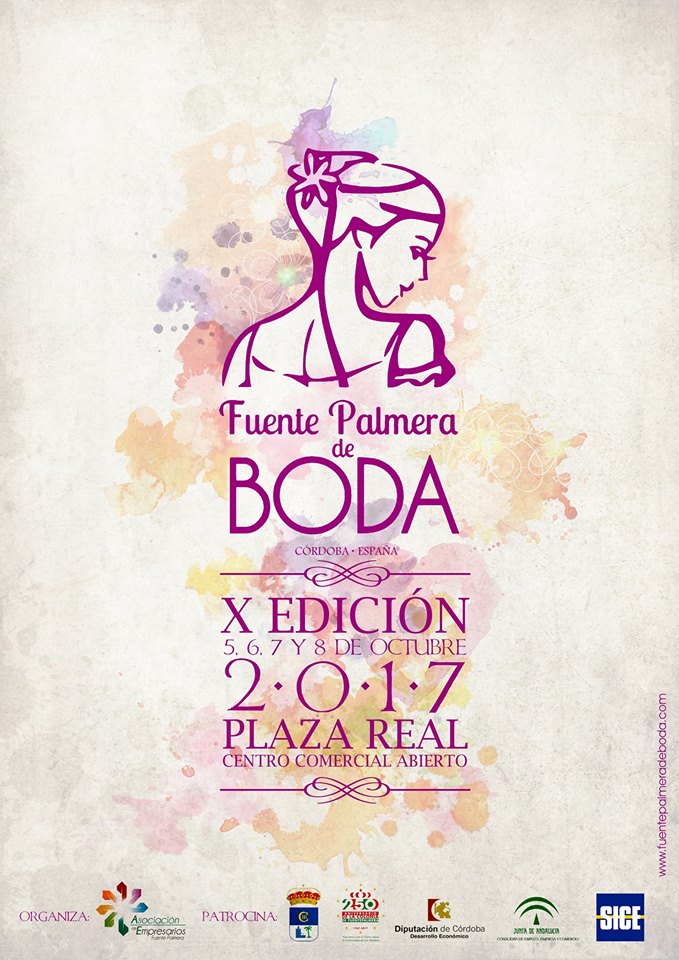 Our store dresses up, it will look more elegant than ever, there you will find wedding dresses, groom dresses, godmother dresses, boy and girl communion suits, cocktail dresses as well as complements. We are glad that you come to visit us, we are in C / Portales, 4 Fuente Palmera (Córdoba), it is easy to find us by our pink facade. The store hours during these days will be as follows:
Thursday 5 October: 10.00h – 14.00h y 16.30h – 20.30h
Friday 6 October: 10.00h – 20.30h
Saturday 7 October: 10.00h – 20.30h
Sunday 8 October: 10.00 – 18.30h
You can not miss this year the photocall, we do not give you more data so that you take the surprise when you come to see us, we will make lottery discount bonuses, and if you buy during these days you will have a special gift.
In the Plaza Real there will be parades during the fair days, the first of them, the one of young designers, will be next Thursday, October 5th. You can not miss the one of Higar Novias, it will be on Friday, October 6 at 20.30 h where you can see designs from the 2018 collection and an advance of the 2019 collection.
We wait for you!